Merry Christmas!
2014 has been an awesome year for Alvinology.com. From an one-man blog site, we have since expanded to 16 contributing writers, with a writer based in London (Alex Liang), Beijing (Jeremy Xu), Shanghai (Tan Kok Kuan) and Tokyo (Alexander Craker) each. If you have events happening in any of these cities, do drop these guys an email directly!
As 2014 draws to an end, here is a round-up of some of the best and top read posts on Alvinology.com for this year:
TOP READS:
6 learnings from former China tour guide, Yang Yin (杨寅) on how to be a better crook – The foreign crook of the year.
Why Dr Eng Kai Er deserves no sympathy – My lopsided view of the A*Star scholar saga.
Seat-hogging student vs Starbucks – A girl from the "Me Generation" overestimated her self-importance.
Lawyers and Doctors Overcharging, Dishonest Professionals – What extreme capitalism brings us to.
Read about Sports Hub's switch to plastic grass on CNA? It just disappeared. – The curious case of the Singapore Sports Hub and its problematic grass issue.
Singapore Government wants to give NSmen more recognitions and benefits, Women's Organisation, AWARE disagrees – Rise of the ultra-feminists in Singapore.
The New World Cup Oracle – Singapore boy, Andy's Father – Andy and his dad got Singapore mentioned in international news during the World Cup period this year.
Gay Penguins – Not Such a Black and White Story – Tan Kok Kuan on the NLB saga.
Forget data roaming, get a Global Wifi Router from Changi Recommends – Top travel discovery for 2014.
Why Singaporeans watch the National Day Parade – For the love of Ah Kong.
Languages rock – Foreign terms which mean completely different things in Singapore – Fun with languages, good for a laugh.
10 Amazing Facts about Kim Jong-un – Anything about North Korea is always awesome to read.
Who is SGK5423P Zhen Hao Quek? – Meet Singapore's Kim Jong-un.
Southeast Asia's Most Entertaining Political Party Video – PAP or MCA? – You decide.
Toa Payoh Graffiti Case: Five 17-Year-Old Youths Arrested and Charged for Vandalism – Enemies of the state?
Xiaxue vs Eunice Annabel? Blog Wars are Good Business for Bloggers – Nuffnang vs Gushcloud.
What I Think About Bloggers Who Ask For Freebies – Grace Tan on bloggers who blatantly ask for freebies from brands.
Winners of the Singapore Blog Awards 2014 – Grace Tan reports on the omy.sg's Singapore Blog Awards, an event which I founded seven years ago. This is the first award which I am totally not involved in.
10 tips on how to engage bloggers – Sharing is caring. I have been doing this for more than a decade.
10 of the most memorable "so-bad-it's-good" made-in-Singapore video ads – Recap of some of the worst video ads.
Sailors Samantha Yom and Bernie Chin Win First Two Youth Olympic Gold Medals for Singapore in Nanjing – Double Olympic Gold from our own born in Singapore athletes.
Lee Hsien Loong vs Roy Ngerng or Lee Hsien Loong vs the People? – The Roy Ngerng case and how it spiraled out of control.
TOP TRAVEL:
Welcome to Nanjing – 南京欢迎你! – I went to live and work in Nanjing, China for three months this year.
My FC Barcelona Experience with Qatar Airways – I visited Camp Nou in Barcelona and saw both Messi and Neymar up close!
Top 5 under-rated destinations in China – Our China expert, Jeremy Xu, shares his list.
You should have been here years ago – Jeremy Xu recaps on some of the best travel destinations which he managed to visit before they become overly touristy.
Paris Q&A: let's deal with some myths about Paris – Alex Liang demystifies Paris.
3 things I learn from a $800 music festival (and camping) – Alvina Soh visits the Tomorrowland electronic music and dance festival in Belgium.
Hong Kong's #OccupyCentral protests in pictures – Jeremy Xu was there to witness all the actions. I was there visiting the same spots a week later.
Luang Prabang: Introduction to a forgotten gem – Anson Ong visits Luang Prabang, Laos.
Three places to visit in Johor – Jeremy Xu found things to do in Johor beyond cheap food and shopping.
100 Doraemon Secret Gadget Expo @ Johor Bahru City Square – The 100 Doraemon arrives in Southeast Asia, making it's appearance in Johor, Malaysia.
The honest shopping guide to London – London-local Alex Liang educates on shopping in London.
Safari Boo at River Safari: A Merry-Not-Scary Kids Event for Halloween – Halloween can be fun for kids too without the scares.
Air France Debuts Its First Class "La Premiere" Suite – Ashleey Leong checks out the epitome of luxury flying with Air France.
Travel 101: How to communicate with the locals who don't speak any English – Linguist Alex Liang shares travel tips on language barriers.
Shitty Toilets – Jeremy Xu on some of the worst toilets he had encountered during his travels.
Doha, Qatar in One Day – I visited Qatar and toured the country in one day.
Changi Airport crowns fourth millionaire – The winner was an Indonesian uncle whom I was assigned to interview.
Staying at the Eastern & Oriental Hotel in Penang, Malaysia – Staying at the sister heritage hotel of Singapore's Raffles Hotel.
Flying Business Class with Qatar Airways 787 Dreamliner for Long Haul Flights – Experiencing the new 787 Dreamliner.
TOP LIFESTYLE:
New bathrooms with GROHE (Part 1): How a $3.5k shower feels – Rachel Chan shares on top-end shower fixtures in the market.
Fillers, Botox to achieve the Korean V shape look – Dr Daniel Chang shares on what every Asian women wants these days.
Trying out the New Casio EXILIM EX-FR10 Compact Camera at Sentosa – Love this awesome sports compact from Casio!
New Casio EXILIM EX-TR35 – First Look at this Nifty Selfie Camera – Till today, I still keep having strangers emailing or messaging me on where to buy the TR35 because it has been sold out many times!
Experiencing Resorts World Sentosa's S.E.A. Aquarium Ocean Dreams programme – a finalist for the 2014 Singapore Experience Awards – My son Asher learned about manta rays and other marine creatures.
PixaRoll's Chop Blocks – customised chops, crafted and shipped to your doorstep – I discovered online instagram prints and personalised chop blocks.
MAGNUM Celebrates 25 Years of Pleasure – I had sore throat after that from too much chocolate, but it was an awesome event.
Dakota Crescent – Down memory lane – Jeremy Xu takes Singapore heartlanders a walk into history.
Hands-on 10Vetas Jamon Carving Workshop at My Little Tapas Bar – I tried jamon carving.
Mount Elizabeth Novena Hospital Tour – Yes, I did a hospital tour even though I wasn't sick.
Real Hourly PSI – Powered by Originally.US – Something my techie partners at Originally.US developed for the greater good.
Actress Hayley Woo soars to Guinness World Record – Alvina Soh witnessed the indoor skydiving moment.
Chinese New Year Shopping with Asher @ FOX Kids & Baby – Asher modeled for the first time.
30 Minute Cookin' with Celebrity Chef Eric Teo and Panasonic – I shared the stage with Chef Eric Teo, sharing tips on food photography.
Spider-Man and Singapore Turn Off the Lights in World's Largest Earth Hour Celebration – I was there to witnessed it.
Prata Scholar Workshop at Casuarina Curry Restaurant @ Upper Thomson – Not many people know about this workshop. Awesome experience to bring foreign friends.
The NEW Minion Mart @ Universal Studio Singapore, Resorts World Sentosa – Everybody loves the minions.
Buy a Ritz-Carlton Valrhona Chocolate & Banana Cake for Charity – Rachel Chan bakes a cake to support Operation Smile.
Buy or Rent Asian Contemporary Art Online from Art Loft – Accessible art, anytime, anywhere, as long as you have internet.
TOP EATS:
Singapore National Culinary Team crowned World Champion at Expogast Culinary World Cup 2014 for Third Consecutive Year – And I ate the world champion menu before the judges!
Dolce Vita Lunch by Two Michelin-starred Chefs Karl and Rudolf Obauer at Mandarin Oriental, Singapore – My first experience with Austrian cuisines and it was of the finest kind.
Dinner with Michelin-starred Chef Jarad Gallagher at The Cliff – Funky, quirky California modern cuisine.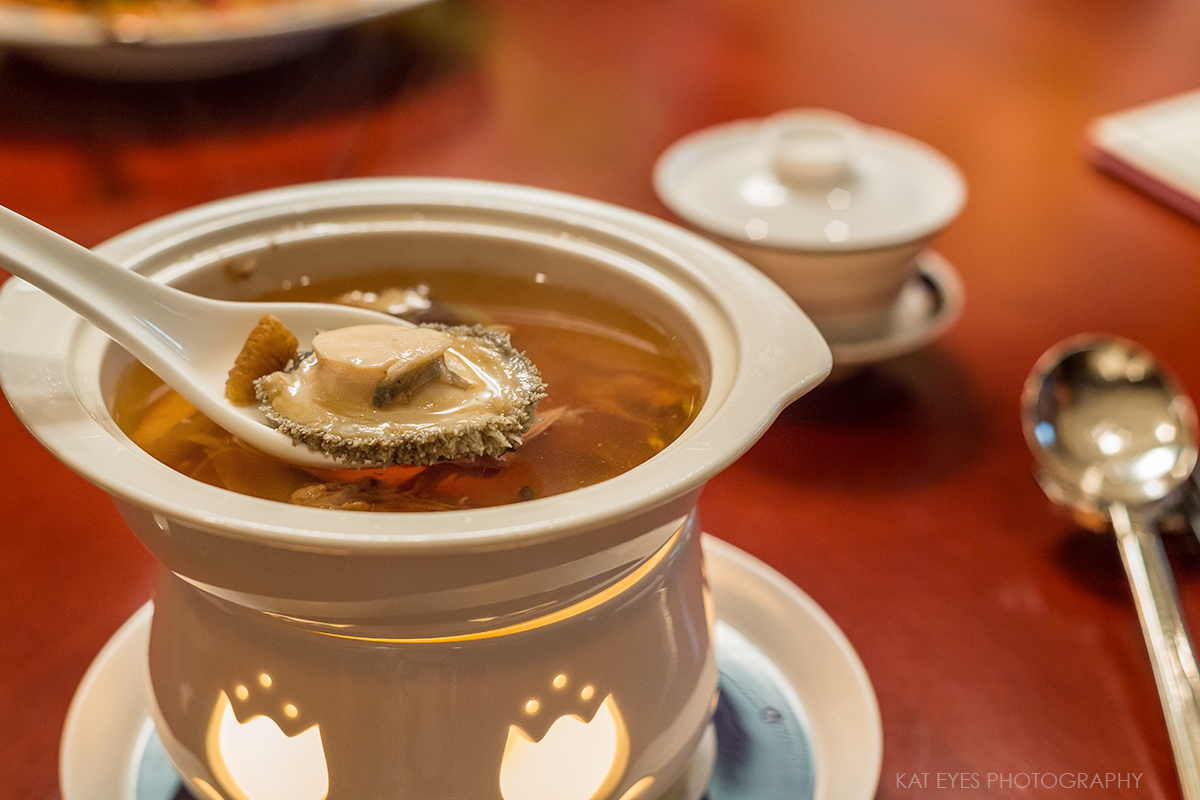 Beauties and the Feast at Four Seasons Hotel – Kat Goh reports on how Four Seasons Hotel reinterpret the Four Beauties of Ancient China into four timeless, classical dishes.
Salt Grill & Sky Bar @ ION Orchard – Fine dining in the Orchard sky.
Meatless Rooftop Dining at Joie @ Orchard Central – One of the best non-meat restaurant I ever visited.
An Afternoon Respite at Buona Terra – Kat Goh explores a quaint little Italian respite, tucked away in Scotts Road.
INDOCAFE – The White House @ Scotts Road – Awesome peranakan cuisine in an equally awesome setting.
Revisiting SHIMA @ Goodwood Park Hotel – SHIMA is still as good as I remember it from a decade back.
Wo Peng Cantonese Cuisine @ MyVillage in Serangoon Garden – Good traditional cantonese cuisine.
Diamond Kitchen Seafood Restaurant (钻石小厨) @ Laguna Park – The restaurant is now famous and it's hard to get a reservation. Awesome zi-char food at awesome prices.
Red House Seafood (小红楼) @ Prinsep Street – Love the fresh seafood.
Siam Society @ Jalan Riang – Good thai food at the new hipster enclave.
Punjab Grill by Jiggs Kalra @ Marina Bay Sands – Tried some amazing indian fine dining.
The Missing Pan @ Bukit Timah – Simple but delightful soul food.
Windowsill Pies @ Horne Road – Awesome pies, my secondary school friend is one of the chefs.
Using the Entertainer app at Lime @ Pickering – Big saving when dining with the Entertainer App.
Chicken Up @ Tanjong Pagar – The best Korean fried chicken.
Family Dining Options Galore at Orchard Central – Orchard Central has it all!
TOP MOVIES AND ENTERTAINMENT:
Stand by Me Doraemon (Japanese: STAND BY ME ドラえもん) – The first and possibly last Doraemon movie in 3D. All the iconic scenes are packed into this heartwarming movie which will move Doraemon fans as well as new viewers alike.
A Backstage Tour with Mamma Mia – Dresden Ling goes backstage with the world-class Mamma Mia! production.
There's a brand new cinema in town – GV Suntec City! – The only cinema in the City Hall and Raffles Place area opens.
Yahoo Fast Flicks – 127 stories, one winning voice – Check out some emerging new talents from the Singapore filmmaking scene.
My Skating Shoe《我的滑板鞋》 – an unlikely internet song which went viral on the Chinese Internet – L0ve this song.
Kungfu Jungle (一个人的武林) – Finally, a kickass kungfu movie with a decent storyline!
I Wanna Rock of Ages – Adlena Wong checks out the Rock of Ages musical.
You ain't seen horse-riding until you've watched Cavalia – Rachel Chan discovers the beauty of horse-riding as an art form.
Do you know who is Hairy Maclary from Donaldson's Dairy? – So good for kids that Asher can recite the entire book from memory!
Indecisive people should watch LAGGIES (PG13) – Rachel Chan and I watched an awesome Kiera Knightley movie.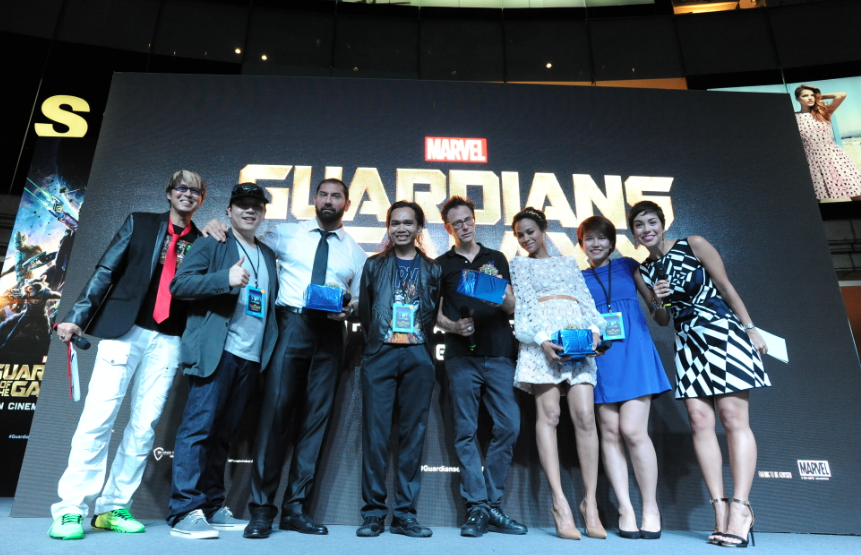 Marvel's Guardians of the Galaxy Southeast Asia Tour, Singapore Red Carpet – Adlena Wong graced the red carpet with the superhero stars.
The Sound of Music Pulls Heartstrings – Prema Devi was touched by The Sound of Music musical.
The Wolf of Wall Street (R21) – The movie is way better than the book, but also make the protagonist appears to be a much better person than he was in real life.
X-Men: Days of Future Past – Southeast Asia Press Conference – My second encounter with Hugh Jackman.
Mr Peabody and Sherman 3D – History can be fun.
The LEGO Movie 3D – "Everything is awesome!"
Do continue to support Alvinology.com in 2015.