July is indeed a special month for me. And this year's July takes the cake because I've had an #achievementunlocked moment on 12th July.
I was invited by Disney to attend the Singapore Red Carpet event of the Marvel's Guardians of the Galaxy Southeast Asia leg of the tour. Not only that, I would be one of three Singaporeans who's gonna get some personal time with the cast. Yep.
And here's the photo proof: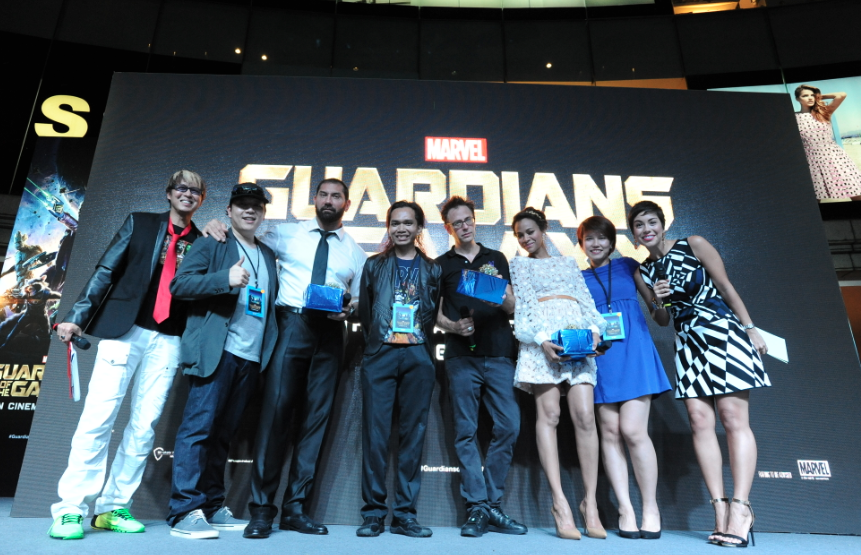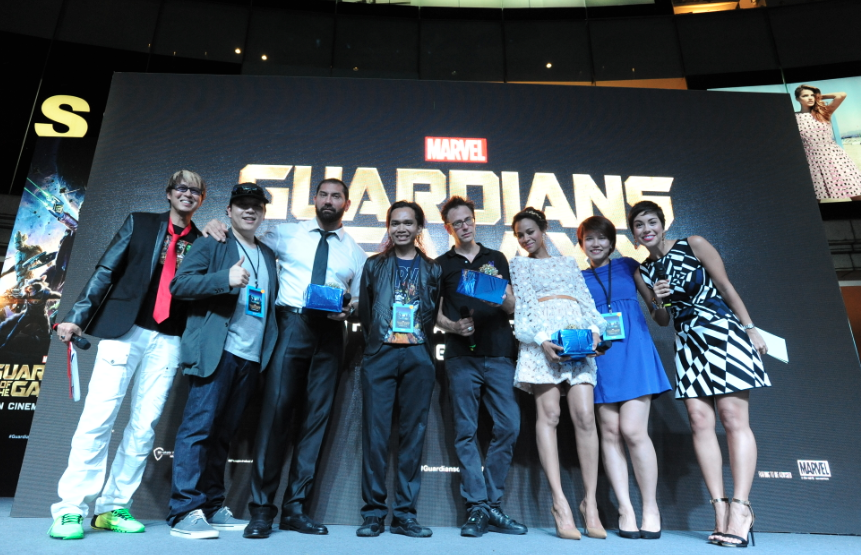 That's me in blue standing next to two her royal highnesses legs of hotness – Zoe Saldana to my right and the event's co-host Nikki Muller to my left.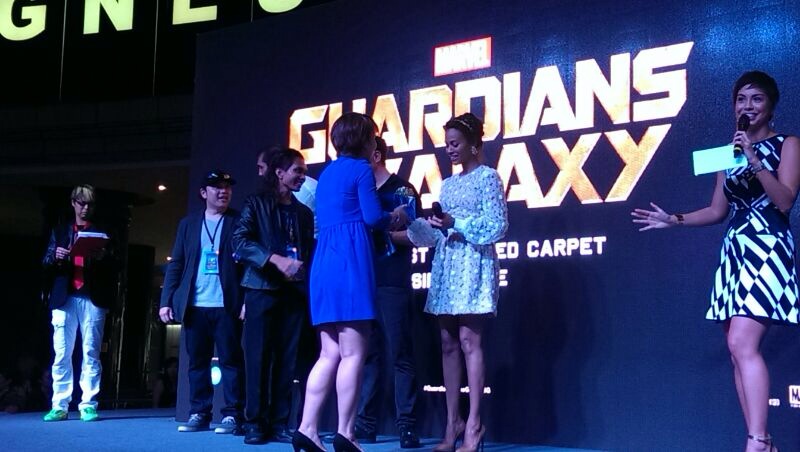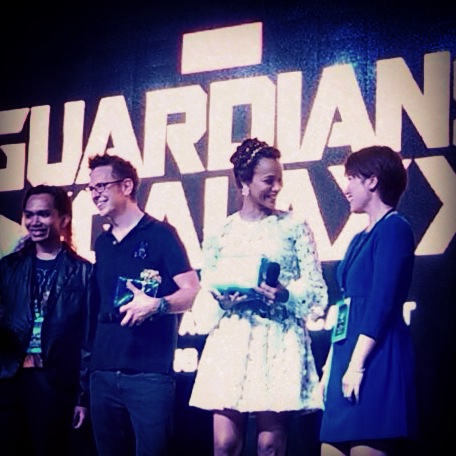 I had a brief conversation with Saldana after handing her her gift and I think it went something like that:
Me: Hi Zoe, you look really pretty. I love your dress
Zoe: Why, thank you!
Me: How do you like Singapore so far?
Zoe: It's really nice here. It does get a bit warm here but it's ok, I kinda like it.
It was generally a blur – but can you blame me? I was having a fangirl moment and yet trying to keep it in – all in under 1 minute!
Saldana plays Gamora — the super heroine with the green countenance  and the daughter of a villain called Thanos– which is an a**-kicking character by the way with the ability to heal herself in double quick time. Think of it as Wolverine's self-mending power times 10.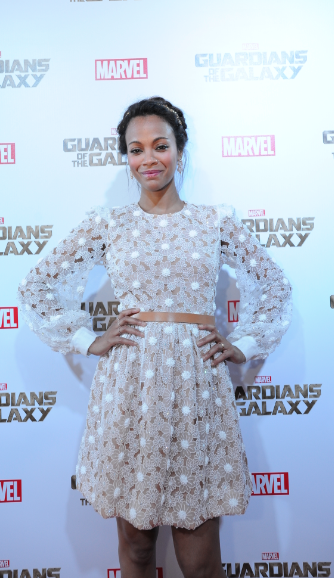 It's so odd that someone so beautiful in real life would choose to uglify herself for her craft (throw back to Avatar when she was painted from top to toe in blue).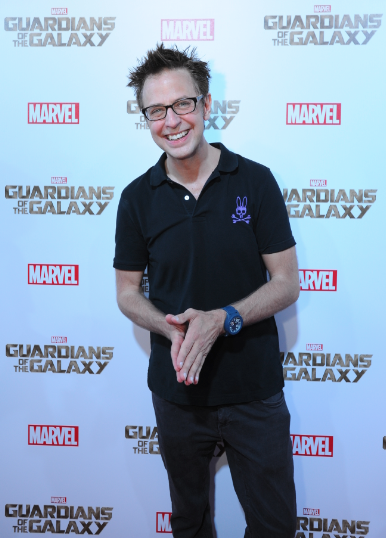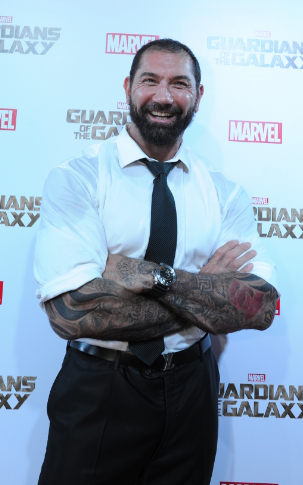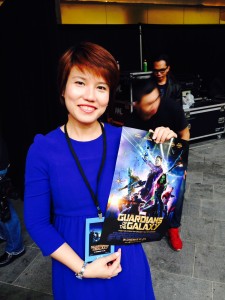 Guardians of the Galaxy opens in theaters today, 31st July and while I'm pretty sure you don't need any more convincing to catch the flick, here are some movie stills, exclusively from Disney Marvel Studios.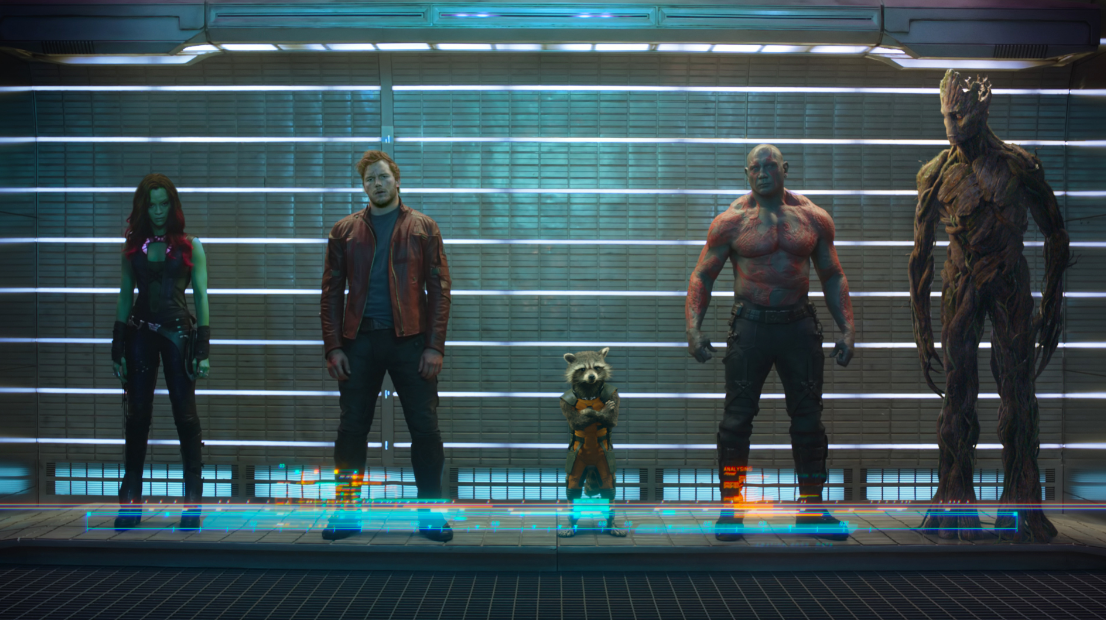 Movie synopsis:
Guardians of the Galaxy is produced by the same studio that brought you the global blockbuster franchises of Iron Man, Thor, Captain America and The Avengers. An action-packed, epic space adventure, Marvel's "Guardians of the Galaxy" expands the Marvel Cinematic Universe into the cosmos, where brash adventurer Peter Quill (Chris Pratt) finds himself the object of an unrelenting bounty hunt after stealing a mysterious orb coveted by Ronan, a powerful villain with ambitions that threaten the entire universe. To evade the ever-persistent Ronan, Quill is forced into an uneasy truce with a quartet of disparate misfits—Rocket, a gun-toting raccoon, Groot, a tree-like humanoid, the deadly and enigmatic Gamora and the revenge-driven Drax the Destroyer. But when Quill discovers the true power of the orb and the menace it poses to the cosmos, he must do his best to rally his ragtag rivals for a last, desperate stand—with the galaxy's fate in the balance.
Marvel's "Guardians of the Galaxy," which first appeared in comic books in Marvel Super-Heroes, Issue #18 (Jan. 1969), stars Chris Pratt, Zoe Saldana, Dave Bautista, featuring Vin Diesel as Groot, Bradley Cooper as Rocket, Lee Pace, Michael Rooker, Karen Gillan, Djimon Hounsou, with John C. Reilly, Glenn Close as Nova Prime and Benicio Del Toro as The Collector.
James Gunn is the director of the film with Kevin Feige, p.g.a., producing. Louis D'Esposito, Alan Fine, Victoria Alonso, Jeremy Latcham, Nik Korda and Stan Lee serve as executive producers. Marvel's "Guardians of the Galaxy" is written by James Gunn and Nicole Perlman and releases in theaters on July 31, 2014.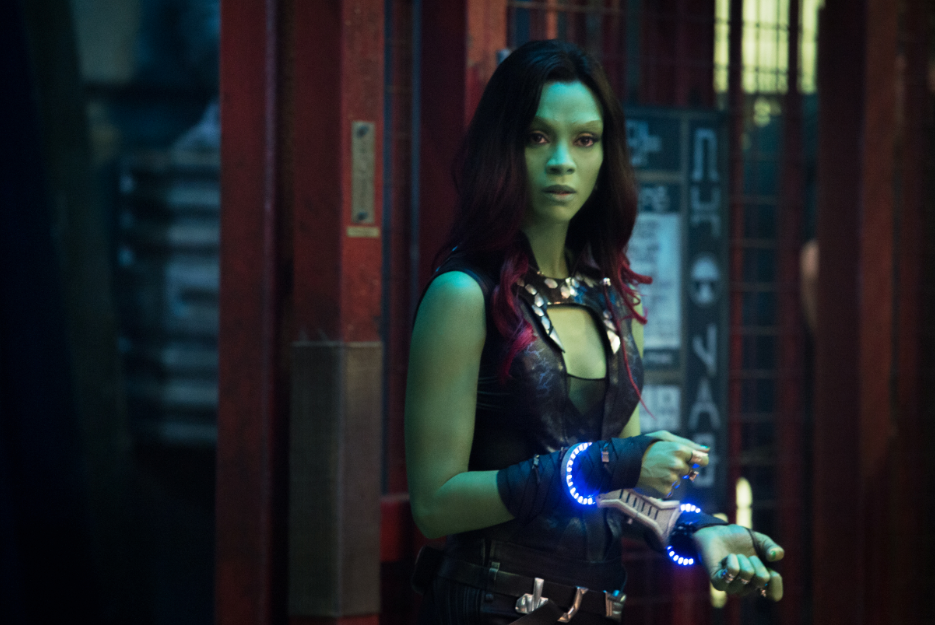 Movie trailer: