Be the first to hover in mid air with the latest splendour First Class "La Premiere" Suites which is now available from Paris to Singapore and Jakarta!
The French carrier marked their launch with the invited guests in one of the capsules at Singapore Flyer to showcase their premier designer suite. On board Air France's Boeing 777-300 fleet, the First Class "La Premiere" Suite affair furnished me with a truly eye-opening moment, savouring top-notch travel experience whilst appreciating the Singapore's magnificent skyline.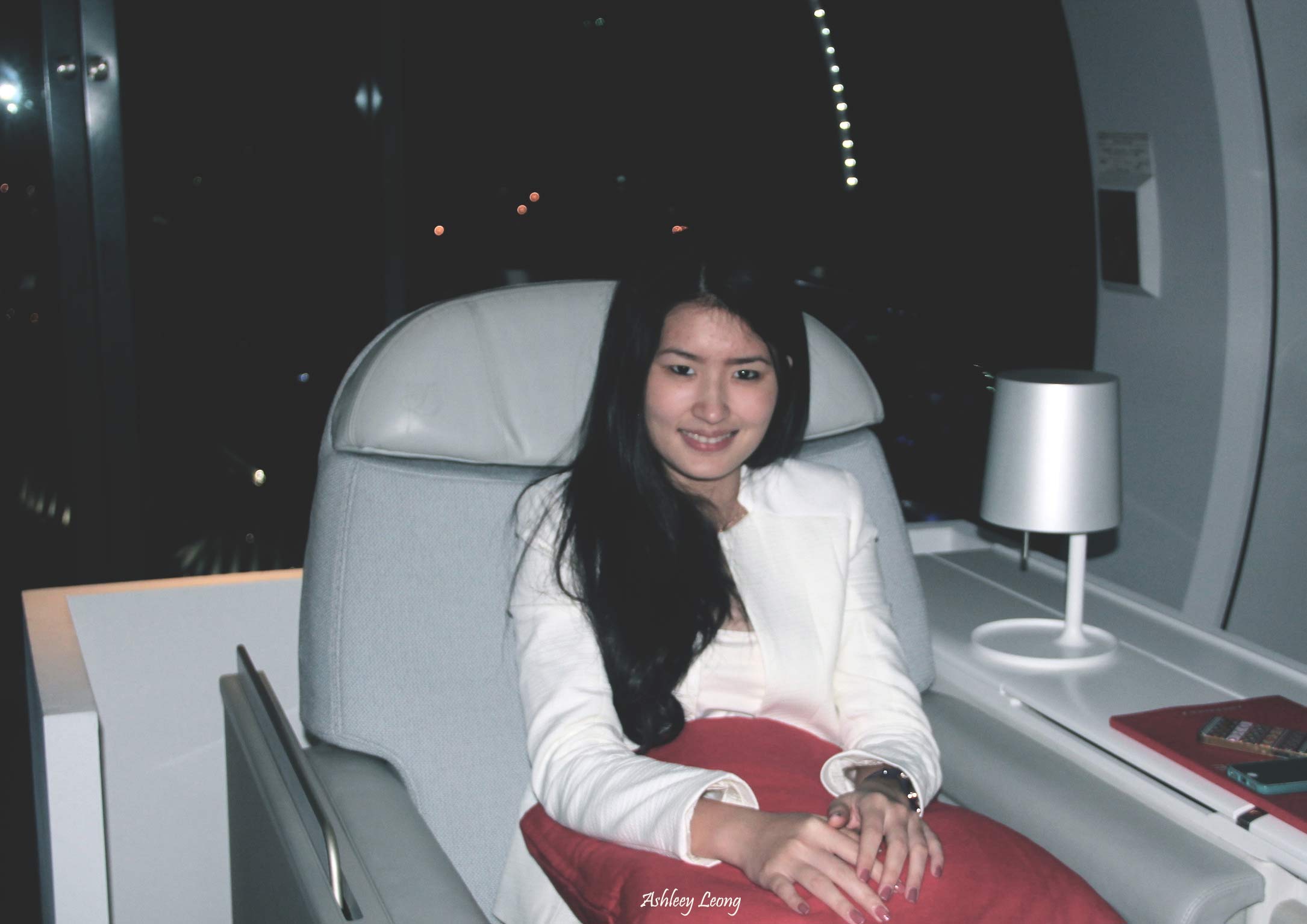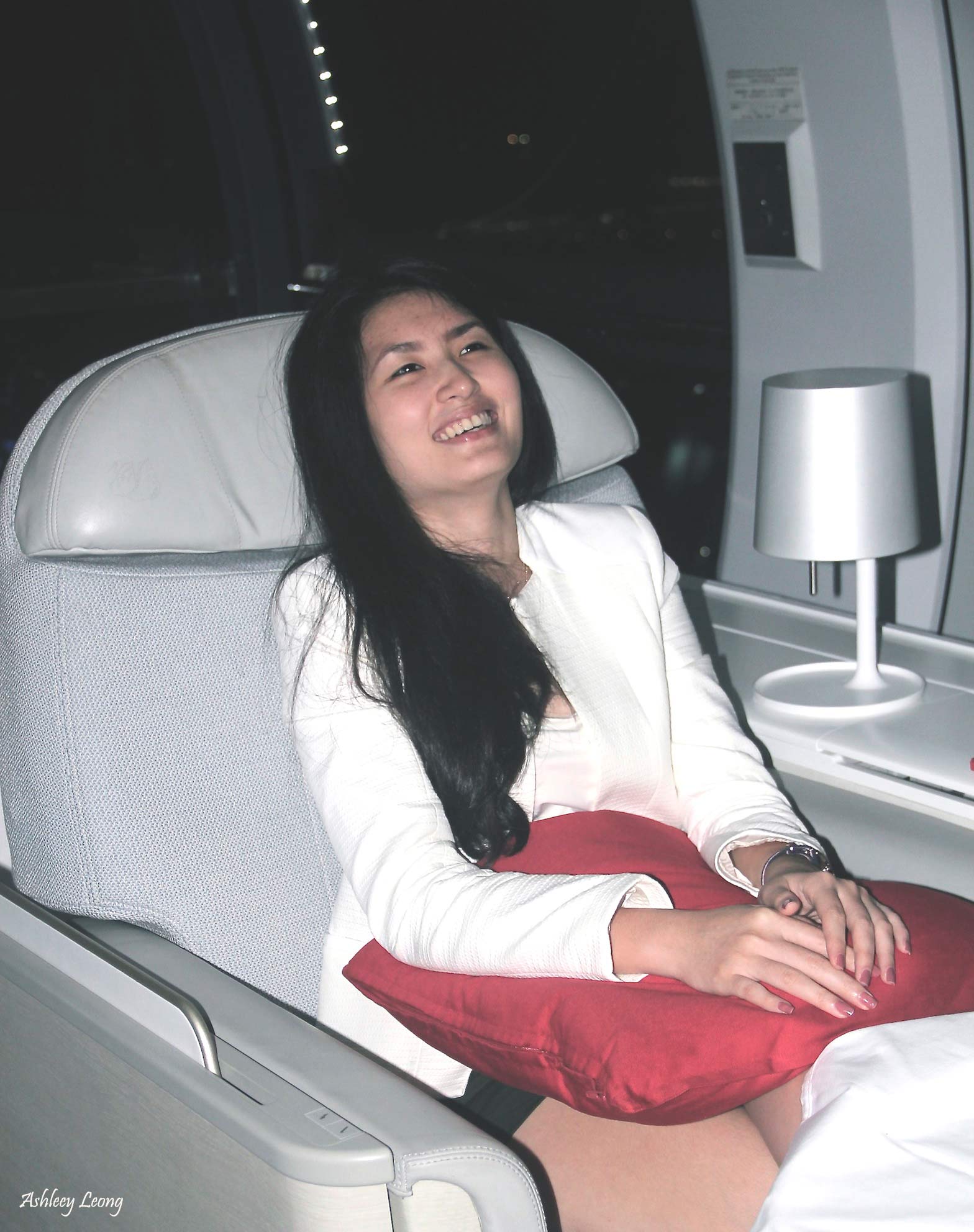 The new luxury suite underlines Air France's commitment in delivering "unparalleled a la Francaise (French style) experience" that the brand stands for, said Mr Domingo De Cola, general manager for Singapore, Indonesia, Malaysia and Brunei.
Indulgence services especially glasses of champagnes and finger bites were pretty much impressive and were served on our arrival by two flight attendants.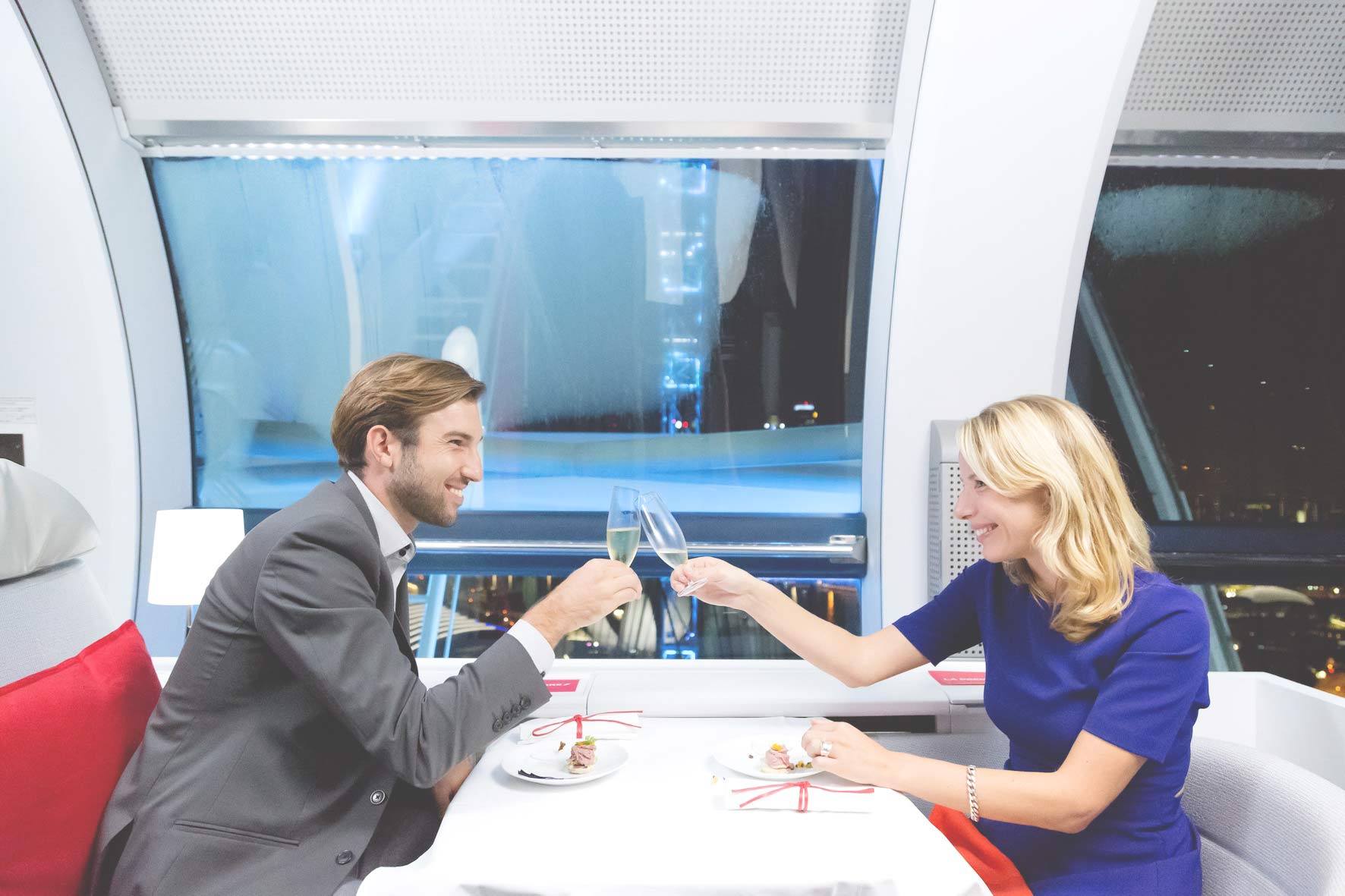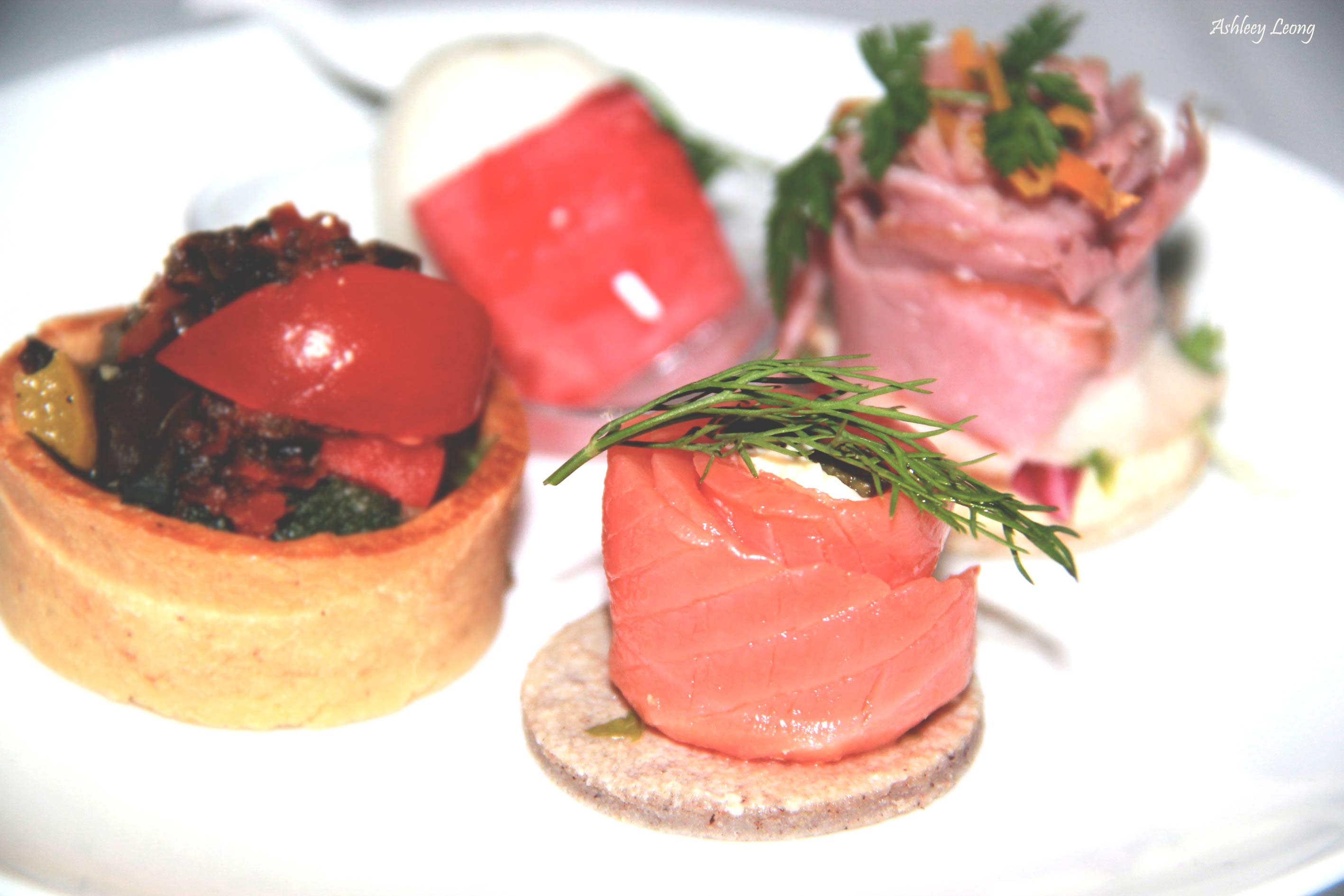 Each suite promises an absolute seclusion for the passenger to have a complete alone time. Opt for the distinctive dishes by Michelin-starred Chef Joel Robuchon such as Sautee Scallops with coral cream sauce, Shredded Duck Confit with truffle & Salmon Tartare and caviar and sit back to spectacles on the privacy screen.
Or drape yourself over a 2-meter long fully flat bed to land feeling energised.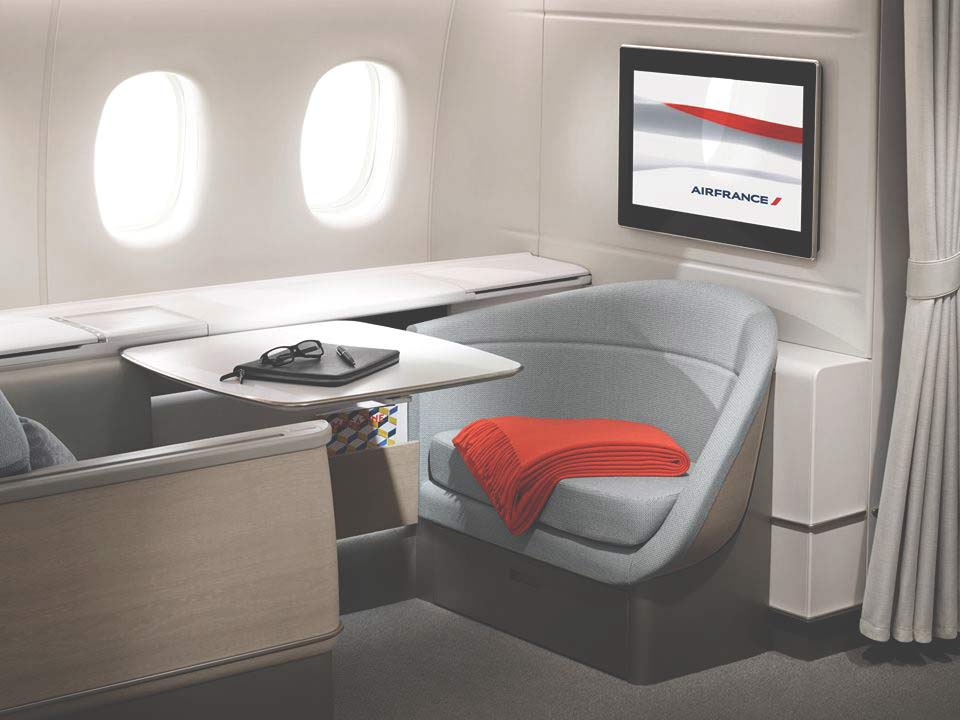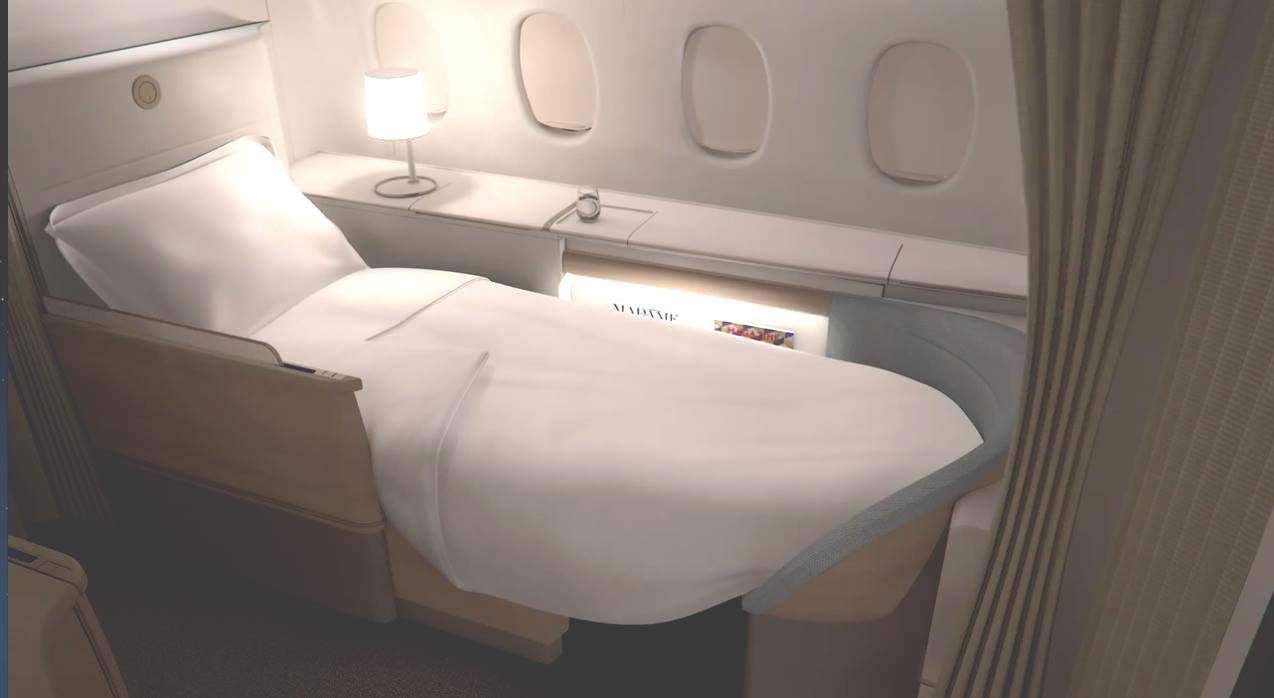 According to The Business Times, the new First Class suites also seek to recreate a fine dining experience while flying 30,000 feet in the air.
|| There are only four exclusive suites on board Air France's long-haul Boeing 777-300. You do not want to miss this! ||
####