Kim Jong-un is the Supreme Leader of North Korea and currently, the world most famous super villain with nuclear capability. He is the son of  previous super villains, Kim Jong-il (1941–2011) and the grandson of Kim Il-sung (1912–1994).
Other than being a despotic dictator and bearing an uncanny resemblance to No. 19 from Dragonball Z, what else do you know about Kim Jong-un?
Here is a list of 10 amazing facts about this extraordinary villain:
1. At just 28 years of age when he assumed office as the Supreme Leader of North Korea, Kim Jong-Un is the world's youngest head of state. What were you doing when you were 28 years old?
2. Kim Jong-un founded the first ever "K-pop" girl band in North Korean. Performing interpretive styles of pop, rock, and fusion, they made their world debut on 7 July 2012. Each of the member was personally hand-picked by the Supreme Leader himself.
3. Kim Jong-un is a big basketball fan and loves the NBA and Michael Jordan. The Washington Post reported in 2009 that Kim Jong-un's school friends recalled he "spent hours doing meticulous pencil drawings of Chicago Bulls superstar Michael Jordan" when he was a little boy. How sweet.
4. Bromance with Dennis Rodman – On 26 February 2013, Kim Jong-un invited ex-NBA star Dennis Rodman to North Korea where the two of them shared some intimate moments. Rodman described his trip to Kim Jong-un's private island, "It's like Hawaii or Ibiza, but he's the only one that lives there."
5. His eldest half-brother, Kim Jong-nam, had been the favourite to succeed, but reportedly fell out of favour after 2001, when he was caught attempting to enter Japan on a fake passport to visit Tokyo Disneyland. Lucky for Kim Jong-un, his interest is in basketball and not something sissy like Disneyland!
6. Kim Jong-un is the only high-ranking military man in the world without any military experience. He was made a daejang, the equivalent of general in the United States, on 27 September 2010. Who needs military training when your father and grandfather are both global super villains?
7. His hairstyle is deemed as the most stylish haircut in North Korea and is known as the "youth" or "ambition" haircut. Kim Jong-un reportedly cut his own hair because he is scared of barbers due to a traumatic childhood experience. Who would have expect his own hair creation would become such a phenomenal hit!
8. There is a professional Kim Jong-un impersonator based in Hong Kong, Howard, who is also in a rock band.
9. There is a road bully in Singapore, Quek Zhen Hao, who aspires to be like Kim Jong-un and looks a lot like him. He has since been arrested by the Singapore police – for being a road bully, not because he looks like Kim Jong-un.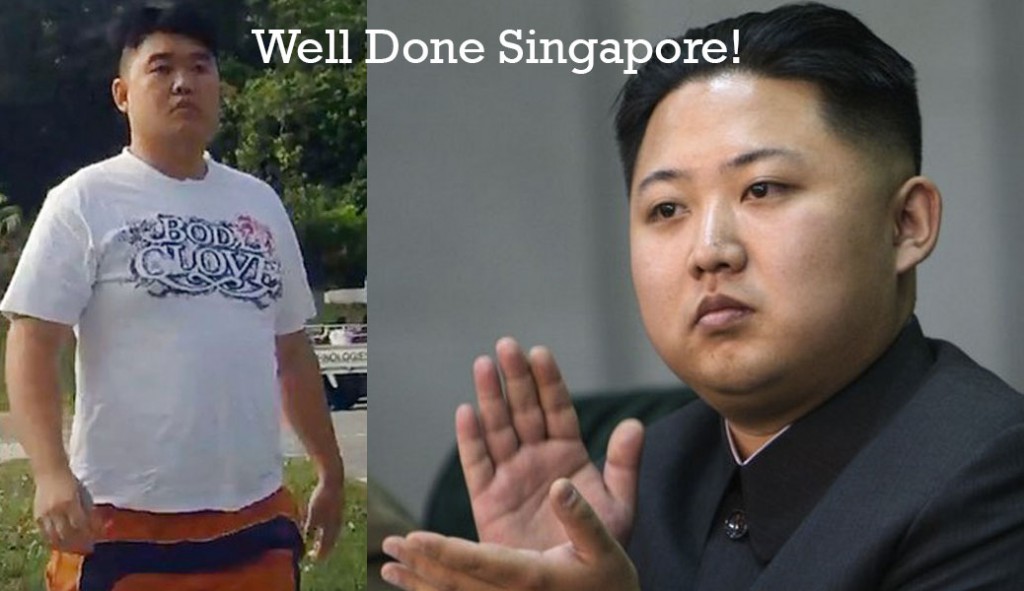 10. There is a street vendor in Liaoning province Shenyang city, China who looks a lot like Kim Jong-un fallen on bad times.