This article was written by Vanessa Koh of Asia361.
Once home to the General post Office, The Singapore Club and the Chamber of Commerce, The Fullerton Hotel Singapore has played host to many important institutions of Singapore. A luxury hotel that manages to successfully blend rich heritage with contemporary style, it is no wonder that this hotel is easily home to both locals and foreigners alike. Under its roof lies a total of 5 restaurants and bars, in particular, Town restaurant which presents international buffets.
Stepping into Town restaurant, you will be greeted with a huge roundabout table with live cooking demonstrations. There you will spot mother-and son duo Lakshimi and Daniel Surendran who return as guest chefs at Fullerton from January 6 to 16, 2016. Following their successful debut in July 2015, the dynamic duo return with some new dishes whilst retaining their usual crowd pleasers.
The 'Lost and Found: Artisanal Malay and Indian Cuisines' dinner buffet will feature a selection of homemade traditional Malay and Indian fare. Through their cooking, Madam Lakshimi as well as Daniel preserve the taste of food that has been lost with each generation.
We were lucky to steal Chef Daniel for a short chat before he headed back to the kitchen to singlehandedly cook up the entire buffet. During this short chat, he expressed that his journey with the creation of food has indeed not been a walk in the park. His love for cooking has withstood the test of time and he told us the story of how despite his mother's initial reluctance to let him cook, he would sneakily do it when she was not home. Chef Daniel's persistence in pursuing this journey as a chef continued even after he graduated from polytechnic. He wanted to be admitted to The Culinary Institute of America in Singapore, but at that time, as they only accepted individuals with the A Level Certification, he took it on his own, passed it, granting him entrance to the cooking academy.
A story of true grit, tenacity and perseverance, Chef Daniel is the embodiment of the Singapore spirit; to remain steadfast and grounded in bad times, to push ahead and overcome difficulties, achieving and exceeding one's goals whilst remaining humble.
My top 2 favourite dishes of the night were the: 
1. Daging Masak Itam
Tender and well seasoned, the meat fell apart when prodded with my fork. Although I do note that this was not consistent when I headed back to get a second helping, the squid ink braised beef was generally cooked to perfection. You will need to try it for yourself!
2. Udang Buah Keras Nanas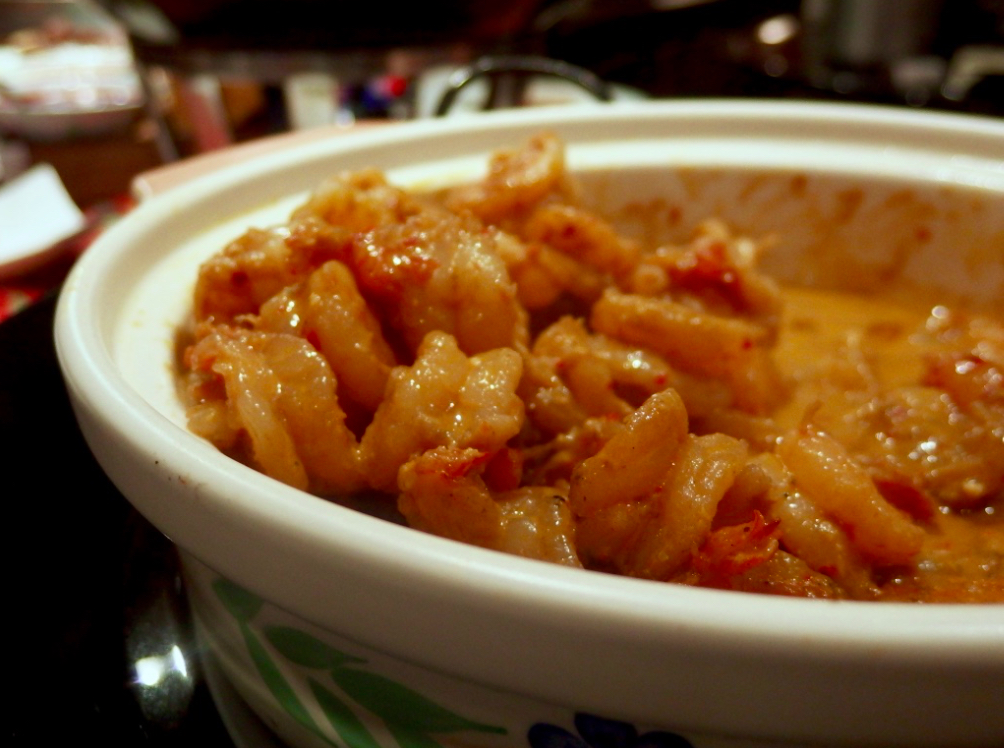 Crunchy and springy, just the way good prawns should be when cooked properly, this dish is bathed in a generous amount of candlenut gravy. Especially tasty served with rice, the Udang Buah Keras Nanas was by far my favourite dish and I went back for third helpings.
Come experience the food of a man who understands the taste that has long been lost, bring your parents and grandparents and take a walk down memory lane and together, be blown away by the authenticity of the food he cooks.
---
Venue: Town Restaurant
Buffet spread: "Lost and Found": Artisanal Malay and Indian Cuisines
Date: 6 to 16 January 2016
Time: 6.30 p.m. to 10.30 p.m
Price: S$56* per adult and S$28* per child (6 to 11 years old) from Sunday to Tuesday, S$69* per adult with a seafood selection and S$34* per child, or S$89* per adult with free flow of draught beer and Singapore Sling, and S$44* per child from Wednesday to Saturday.
The dinner buffet also includes a local spread with favourites such as Laksa (rice vermicelli in spicy coconut gravy) as well as Town restaurant's famous Hainanese Chicken Rice, which has earned its reputation as one of the best Chicken Rice in "Town".
For reservations, please visit fullerton's website at www.fullertonhotel.com/dining