Do you know that the fitness tracker given out by Singapore's Health Promotion Board for their National Steps Challenge Season 5 is developed by a home-grown, Singapore company, AXTRO?
AXTRO Fit 2 is developed in collaboration with Health Promotion Board and eligible participants started collecting their free trackers from various events and collection points starting from 27th September 2019.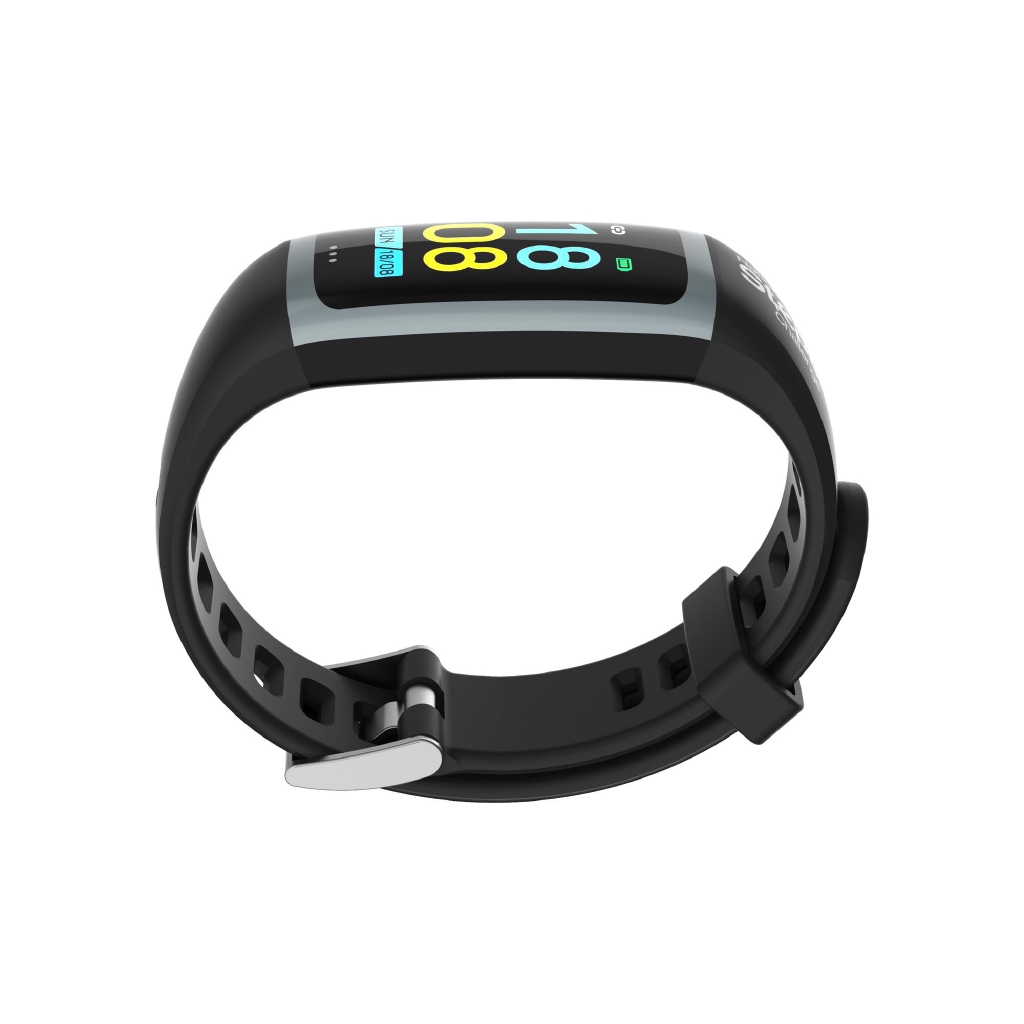 My son Asher and I exercise regularly and both of us are wearers of fitness trackers. Currently, I switch between a Xiaomi Mi Band 4 and a Fitbit Versa depending on the occasion while Asher recently switched up from a Fitbit Ace to a Fitbit Inspire HR.
Similar to the Xiaomi Mi Band 4 and the Fitbit Inspire HR, the AXTRO Fit 2 comes with a heart rate tracker, longer battery life than a smartwatch and with a basic colour screen. The design is really functional and focused on it's purpose as a fitness device rather than fancy elements. The litmus test is that it should be durable, easy-to-use, weather resistant and do not need to be charged frequently.
If you are not particular about brand, the AXTRO Fit 2 delivers decent performance compared to its pricier competitors at just S$19 a set. It is without a doubt, value-for-money. The set comes together with a easy-to-use magnetic clip-on charger whereby you can charge your device directly by snapping it on.
 If you are interested in something more elegant and slim, you can check out these activity trackers for people with small wrists. 
AXTRO Fit 2 – Specifications
Colour screen that is viewable under sunlight
Heart rate sensor
Steps and activity tracking
Dual watch-face (either digital or analogue)
Extended battery life (last 5-7 days per charge)
Magnetic charging cradle
Workout Mode (track your exercise and view real-time heart rate)
Tracker Collection & Availability
Singaporeans / Permanent Residents who have signed up for Season 5 and have not received an heart-rate monitoring fitness tracker during Season 4 will be eligible to collect a FREE AXTRO Fit 2, courtesy of the Health Promotion Board. For more information on collection and eligibility.
AXTRO Fit 2 is designated as the special fitness tracker for this season and is being given out for free exclusively to the Silver Generation (eligible individuals born in year 1959 or earlier). Eligible individuals can authorise their family members to collect the trackers on their behalf by providing a softcopy or photocopy of their NRIC for verification during collection. Each person can collect a maximum of 3 fitness trackers (including their own).
Participants also have the option of purchasing the AXTRO Fit 2 tracker directly from AXTRO Sports through their online store or by visiting their store at #02-22 Peninsula Shopping Centre (beside Funan). The retail price for the tracker is S$19 inclusive of GST. Other accessories such as charging cradle and spare straps are also available for purchase at AXTRO Sports.