Priced at a retail price of just S$48 for the Singapore market, the Xiaomi Mi Band 4 costs less than half the price of the cheapest Fitbit sports wearable. Consumers get wary when products are priced too low sometimes and may associate it with inferior quality. The Mi Band 4 proves that cheap can be good too.
Product highlights include an enhanced colour AMOLED panel, waterproofing feature with swim-tracking and an extremely long battery life of up to 20-days with a single charge. These are all super awesome features which make it a top-notch product for a gadget that costs under S$50.
I tested it for a week and am extremely satisfied with its performance and the user experience. The band has to be paired with a Xiaomi Mi Fit fitness app which is available on both iOS and Android.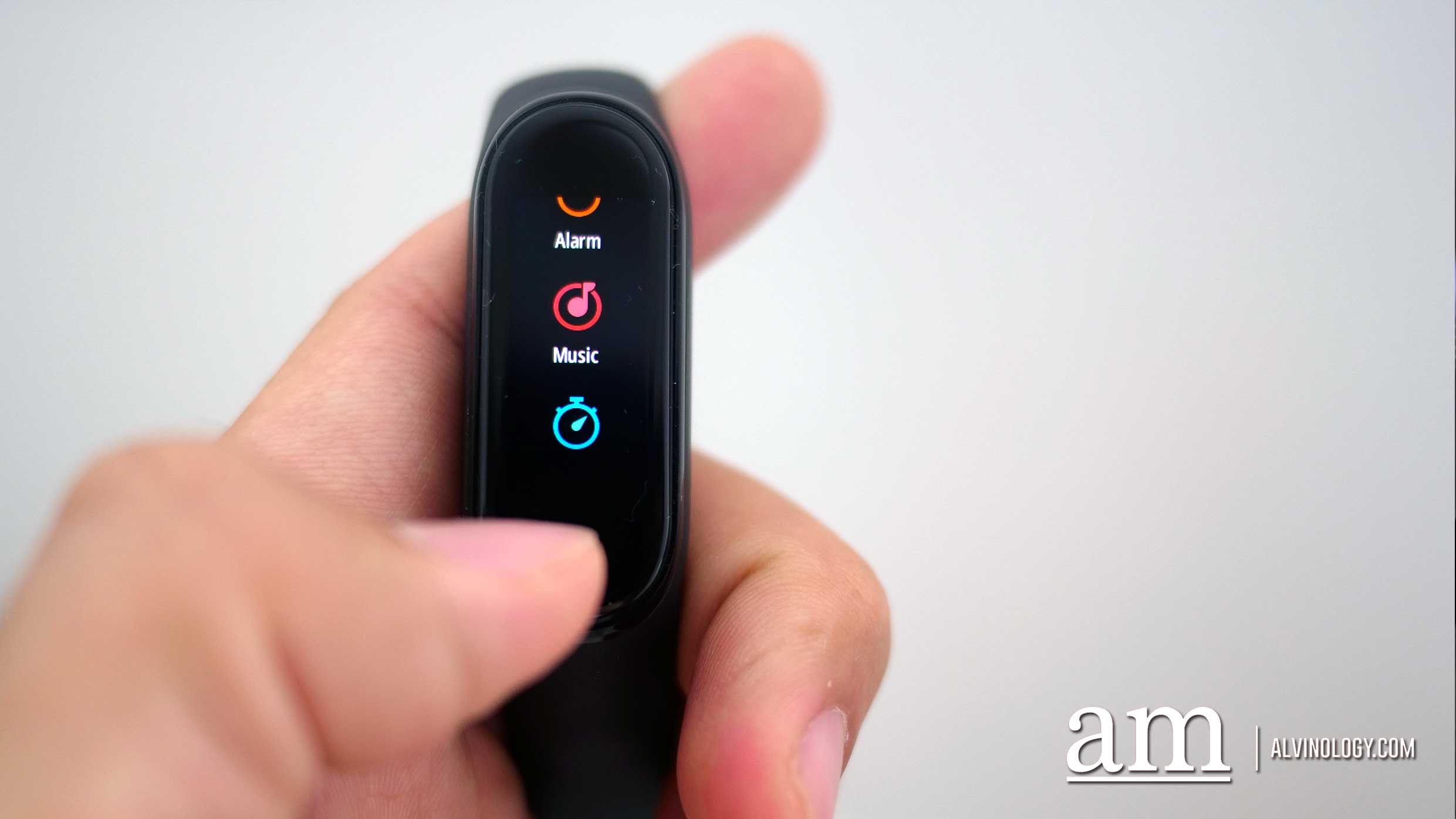 The colour AMOLED panel is bright enought to see outdoors and the Mi Band 4 syncs and work well with other apps for notifications and other alerts. It's also the same size as its predecessor, the Mi Band 3, so you can use your Mi Band 3 bands on your Mi Band 4.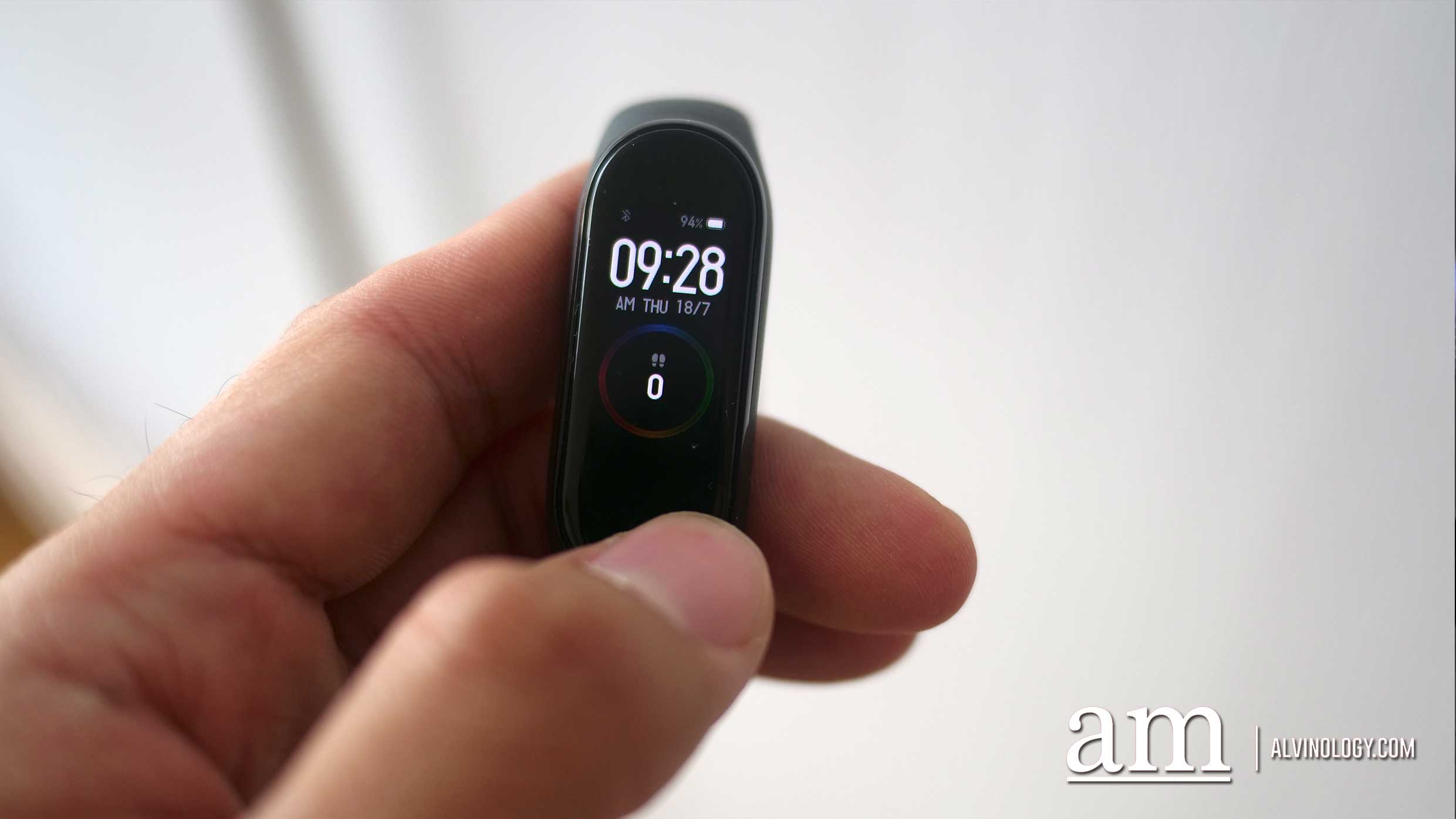 The display is customisable with 77 watch faces available for download. As with the previous models, the Mi Band 4 comes with a heart rate monitor and can track your sleep as well.
The only minor drawback to the Mi Band 4 is that the device has to be removed from the band when charging. Hopefully, Xiaomi will be able to change this in the next version of the Mi Band.
While it is not exactly a smart watch, the Mi Band 4 comes in as a handy second alternative for those who would like to monitor your health or exercise regularly. The long battery life is a big plus point here as it means I won't have to worry about it running out of juice when going for marathons or other long exercises. You also don't have to bother with packing the charger along when traveling.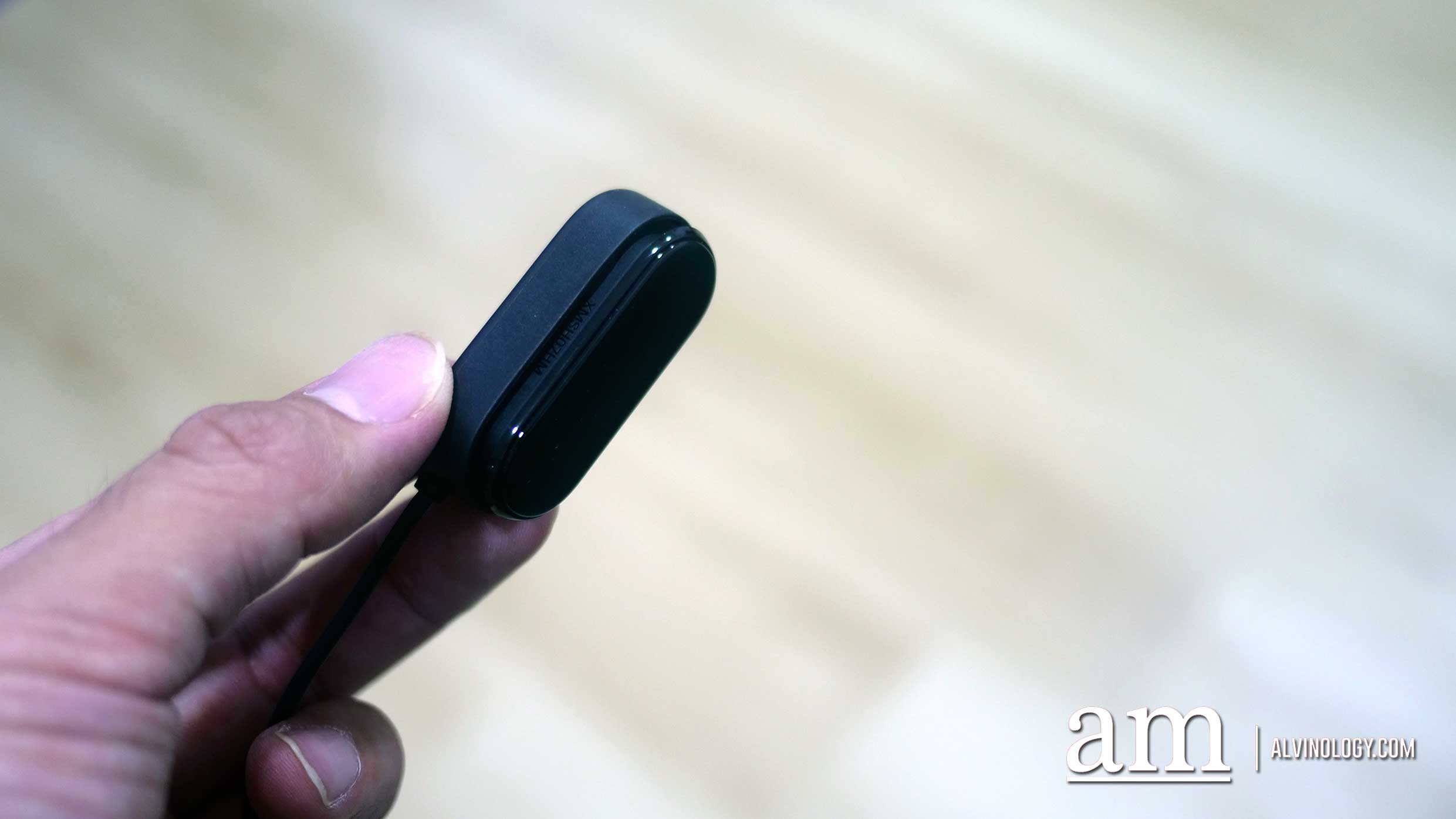 The Mi Band 4 is available in Singapore online via Xiaomi's official reseller and at Xiaomi stores and other electronics retailers.
Below are the full details on the product features.
Full colour AMOLED touch display
The Mi Band 4 has a 0.95-inch AMOLED display with a resolution of 240×120. This comes as a notable upgrade over the 0.78-inch monochromatic OLED display on the Mi Band 3. The larger display, now enriched with colors, will allow users to easily view notifications from a bevy of apps alongside stats related to physical activities.
Swimming and other aerobic exercise tracking
The Mi Band 4 comes with a better, 6-axis accelerometer which can track activities such as swimming since the Mi Band 4 is also water-resistant up to 5ATM or 50 meters. The accelerometer can detect and monitor different swimming styles including backstroke, breaststroke, butterfly, freestyle, and mixed-style, and is capable of generating a SWOLF score to evaluate the skills of swimmers.
Sleep monitoring
Accurately tracks light and deep sleep as well as heart rate during sleep to help you adjust your sleep patterns.
24/7 Heart rate monitoring
With its 24-hour heart rate tracking, the Mi Band 4 will alert you if you're pushing too hard or if you've been idle too long and could use a walk.
Idle alerts
Stay active as you get reminders to get up and get moving.
Long battery life
The battery has jumped in size since the Mi Band 3, from 110mAh to 135mAh. Xiaomi says this will lead to 20-day battery life, which is around the same that the previous two generations enjoyed.