Do you remember the times when you wanted to sleep in a little longer but the annoying mating calls of the koels (that "uwu" bird) early in the morning woke you up?
If those birds' calls don't bother you… imagine you are trying to focus while working at home but the never-ending drilling and banging from your neighbor's renovation work are driving you mad.
Familiarly frustrating, right? 
It wasn't so bad when we were all working in offices, but in the post-covid new normal where WFH becomes the common practice, the noise pollution problem gets amplified. With Singapore being such a small, densely packed city, noises are everywhere.
Fret not, these metal-bodied earplugs below may just be the solution to all your noise problems.
Introducing ATTENU8 Metal-bodied Earplugs:
Designed in Singapore, ATTENU8 are metal-bodied earplugs that can reduce noise by approximately 32dB – half the sound of a usual conversation. They also provide an easier and ideal fit for better sound reduction. If your typical earplugs always feel strange and keep slipping out, ATTENU8's ergonomically designed concave body will help solve that.
I have always sworn by earplugs since young due to an inborn hearing deficit whereby I am advised by medical specialists to keep away from loud noises. I also happen to have odd-shaped ear lobes whereby a lot of time, loosely-shaped earplugs or earphones (like the AirPods design) would not fit well and keep slipping out.
As such, I am really fussy about my earplugs and am constantly on the hunt for the perfect pair. Before ATTENU8, the best I could find were the ones issued by the Singapore Armed Forces (SAF) to protect our ears from loud gunshots at the firing range. Comparing ATTENU8 against all the various earplugs in the market I have tried before, the former wins hands down in terms of noise blocking and comfort.
Reading this, you might think that metal-bodied earplugs sound heavy and uncomfortable… but in reality, one side of these lightweight earplugs weighs a mere 1g – lighter than your airpods. These pocket-sized earplugs are perfect for sleeping, as a travel companion, music jamming or even protecting your hearing during a spin class.
ATTENU8 for Sleeping, Music Jamming & Working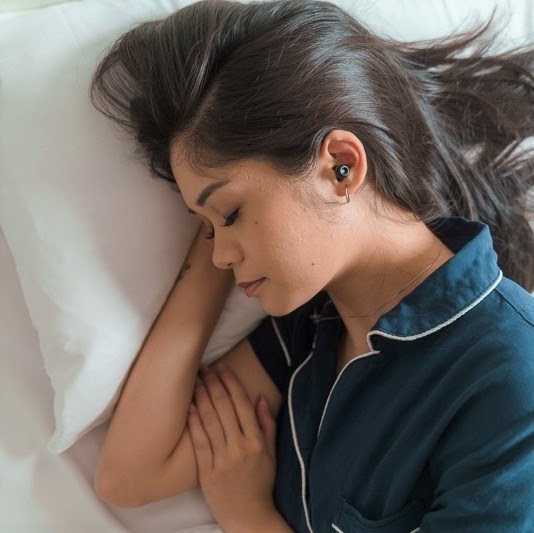 Instead of throwing them away like how you would for single-use disposable foam earplugs, ATTENU8 comes with durable memory foam tips which are available in 3 different sizes for the ideal fit, and are recommended to be changed every 6 to 8 weeks.
Besides being durable and reusable, ATTENU8 also does not have any additional mechanics, batteries or filters – reducing unnecessary waste. Its soft foam tips are also bio-compatible and latex-free so you don't have to worry about any allergic reactions on your skin.
ATTENU8's aim is simple: to normalise the use of earplugs and encourage the use of earplugs in our daily lives.
PROMO Code and Availability
ATTENU8 retails at S$38.90 and is available for online purchase on attenu8.co. From now till 31 December 2021, enjoy 20% off with 'GETMYPEACE20'. Promo code valid for purchases on ATTENU8's website only. ATTENU8 is also available on Shopee & Lazada.