Like many time-starved parents, I am always looking for ways to bond with my son and one easy way is through food. Before the Covid-19 pandemic, we would go out to hunt for our favorite ramen, but nowadays with all the dining-in restrictions, we have turned inwards to our own kitchen. Recently, we had fun putting together a father-son hotpot!
My kitchen ambitions have grown and I want to try more dishes besides making sandwiches and hotpot. One useful gadget that has been helping me step up my Kitchen Game is the Ninja Foodi Multi-Cooker.
Ninja Foodi Multi-Cooker
The Ninja Foodi Multi-Cooker is an all-in-one kitchen appliance that can pressure cook, slow cook, sauté, steam, bake, roast, grill, and air-fry. One key selling point is its TenderCrisp technology, which combines pressure cooking and air-frying so you get crispy skins and juicy insides.
It is one mean machine with many functions packed in—Dads will feel manly maneuvering this big bad kickass cooker.
First Impressions
The Ninja Foodi is really a heavy-weight gadget. Not just in terms of its many functions, but its literal weight. At 9.56kg with a large 6-litre pot with a 3.2-litre removable frying basket, a grilling rack, and two lids (one with a vent for pressure and slow cooking, and the other for everything else), it can feel a little overwhelming to the novice. So many cooking functions, and a few removable components- where to start?
Clearly labeled buttons and cooking guides
Luckily, the control buttons are clearly labeled which makes it straightforward to know which buttons to press for which function. A tip is to affix the handy cooking guide which comes together with the Ninja Foodi on your fridge so that you can reference the temperatures, timings, and cooking methods suitable for different ingredients easily. The little recipe book that comes with the Ninja Foodi is also a great reference. Youtube is a great teacher too.
We air-fried crispy sweet onion for an afternoon snack following this video: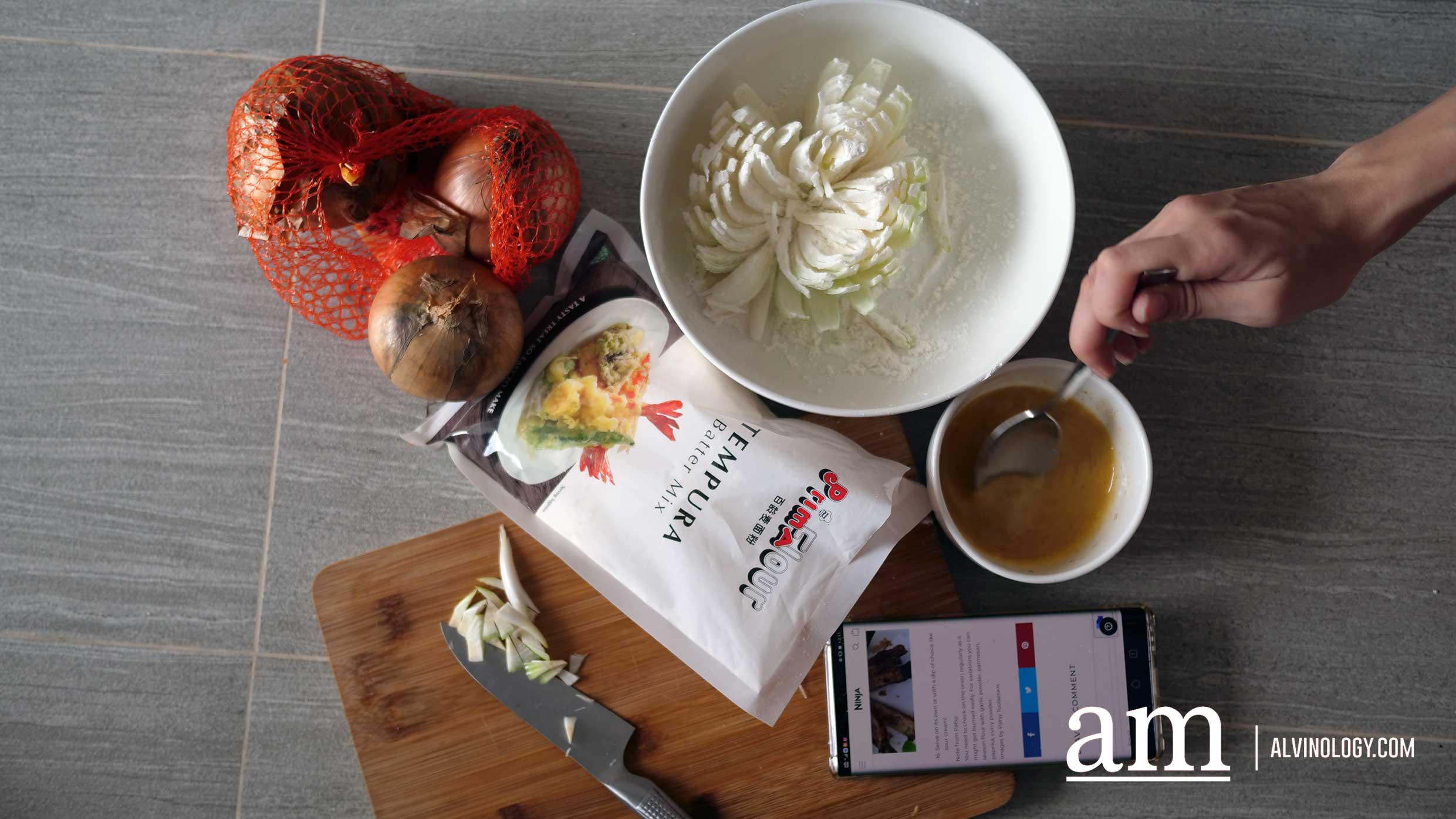 Here's our end product.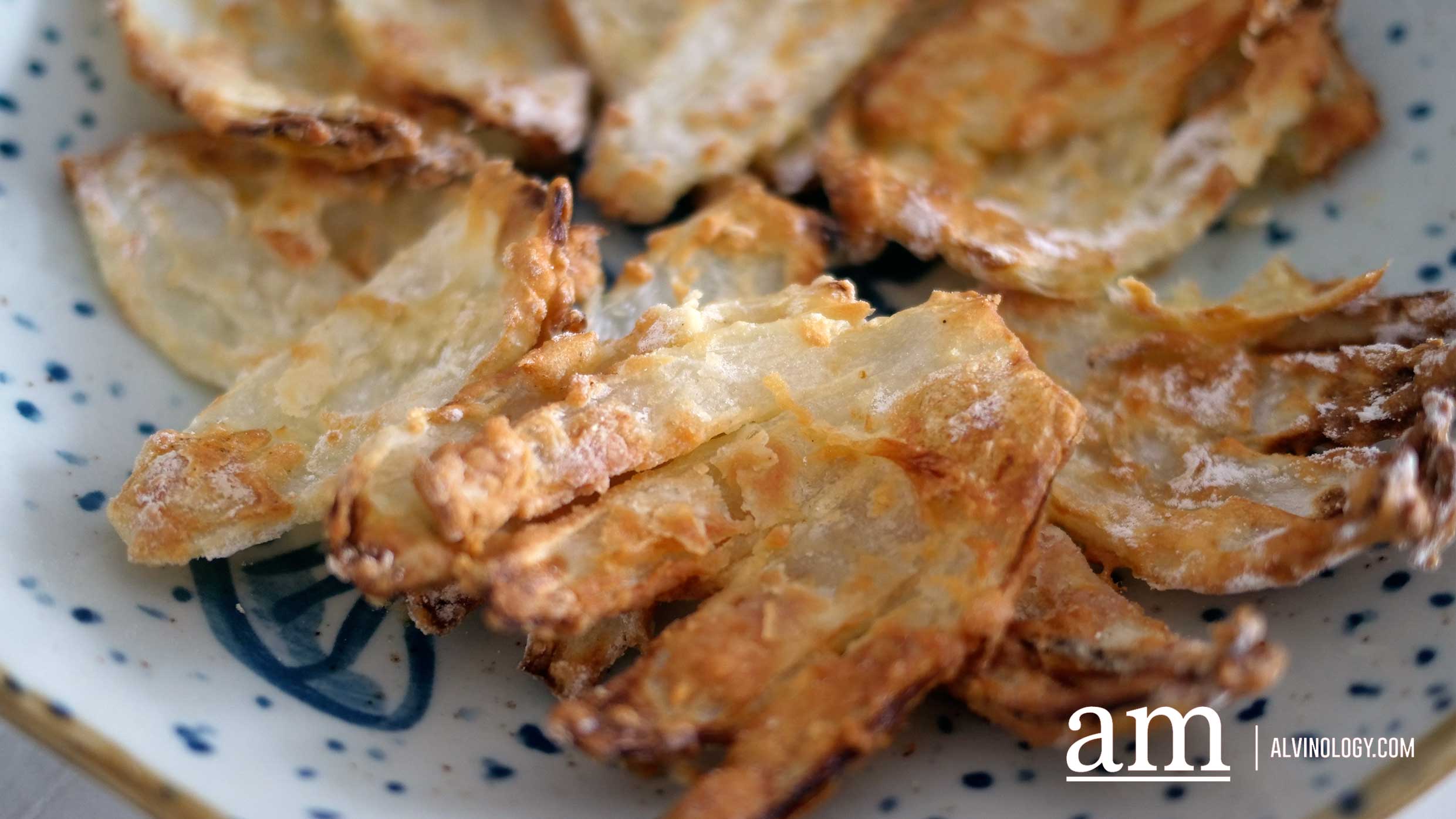 I made some wrong cuts and the onion did not hold its blooming shape, and the egg wash and flour can be applied better. #Keeping it real. But looks aside, it was yummy- the sweet onion was crispy outside and tender inside.
Active Community to learn and share recipes
There's an active community of Ninja Kitchen users on Facebook and Instagram to exchange tips and recipes with.
Here are some recipes that caught my eye:
Making breakfast of toast and egg at the same time in the Ninja Foodi? Egg-cellent time saver!
On Facebook, there's the Ninja Kitchen Chefs Singapore group where you can share your recipes and stand to win prizes of up to $1000 every month.
Is the Ninja Foodi worth the price?
Retailing at $499, the Ninja Foodi isn't exactly cheap. Is it worth the price? Considering its many functions and how you just need to buy one machine instead of having a separate slow cooker, pressure cooker, and air fryer, etc., it can be deemed a worthwhile investment.
Pressure cook, slow cook, sauté, steam, bake, roast, grill, and air-fry– the Ninja Foodi does it all. Having just one gadget saves space in the kitchen- Great for big cookouts in small kitchens!
Discount code (25% OFF)
Get the versatile Ninja Foodi at the special price of $374.20 (UP: $499) with promo code "Alvinology" at the checkout page here!
Header image credits: Nylon and Ninja Kitchen