Jason Collier, former police chief of Stinnet City, Texas, USA, has been arrested after several women have come forward in a viral Facebook post, alleging that he was their boyfriend and/or fiancé or that they dated him from as early as 2006 to 2021–some even going as far to say that he had proposed marriage on a vacation.
He was also on the board of a Texas-based religious organization "Our Brothers Keeper" with his wife. Online reports mentioned he was an ordained minister.
He was outed by one of the women who posted her photo with him, and some people notified his other girlfriends and fiancées, who then began to speak to each other and ask for details.
The Sun said that he has been arrested, after resigning his post as the Police Chief of Stinnet, which was conferred to him on February 2020. He was arrested on Thursday, January 28, after he was put on administrative leave on January 27. He was charged with tampering with a government document, which is a state felony in the US.
As of publishing, he was bailed out from Hutchinson County Jail on the same day.
This sounds like he's given our very own Ashry Owyong Min a run for his money.
Who is Jason Collier and why is he like Singapore's Ashry Owyong Min?
While cheating husbands and unfaithful men are a dime a dozen, what sets apart Jason Collier and Ashry Owyong Min is the way their misdeeds were revealed.
A screenshot of his dating profile on app Plenty of Fish featured him saying he was looking for a relationship.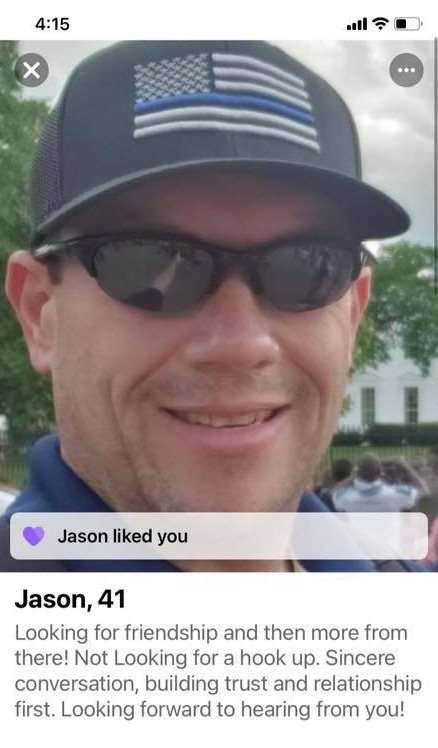 He also posted on his LinkedIn profile that he was a "servant leader with the highest integrity, morals, and ethics.
Married former Stinnet City Police Chief Jason Collier was put on blast when a 39-year-old woman named Cecily Steinmetz posted photos of her on a vacation with Collier, and announced that she had broken up with him when another girlfriend had come forward. He had allegedly proposed to her on the vacation they went on.
She had previously asked him if he was married, but he was reportedly able to produce annulment papers, which are said to be fake. The other woman who first alerted Steinmetz to the tip of Collier's iceberg of infidelity was Kristi Shaffer, who then provided photos of her and Collier to the public Facebook thread.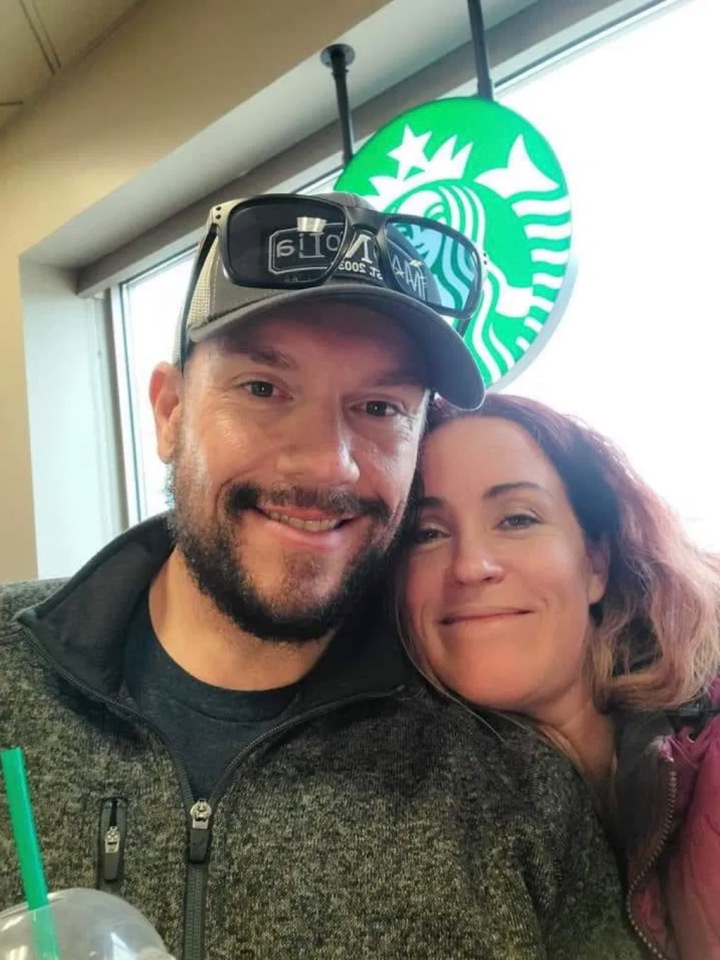 Shaffer said that she had been dating Collier for years and that he had proposed in December, and that she accepted.
According to Steinmetz's post, "Chief Jason Collier is living a double/triple life. I was his girlfriend until yesterday.
"He lied to me and presented me with fake annulment documents when I found out he was married.
"I also found out about a 2nd girlfriend, Kristi, last night. He has lied to us, our children, and asked us both to marry him.
"He is a poor representative of your town. He would also visit me in Amarillo when he was on shift."
Other women have come forward to say that they are either one more woman in Collier's life, while others have said that they are acquainted with his actual wife, Opal Collier. He reportedly has four children,
With Steinmetz's original Facebook post calling Collier out for his philandering has reached almost 100,000 shares, people have begun to make memes, and several Facebook groups have popped up to follow the story on social media. The Jason Collier Netflix series Facebook group is one of the most prolific with timely updates.
Meanwhile, Ashry Owyong Min had 5 girlfriends and a gay boyfriend.