Is your child tearing his or her hair out while stuck at certain questions during homework or revision time?
Or are you the one going bald from the stress of trying to help with your child's homework while juggling housework and work-from-home duties?
I have been there, done that. Remember my previous post on leveraging on Snapask to help with Asher's revision? I am back to share some updates of Asher's experience. Hopefully my sharing on Snapask will be helpful to fellow parents out there.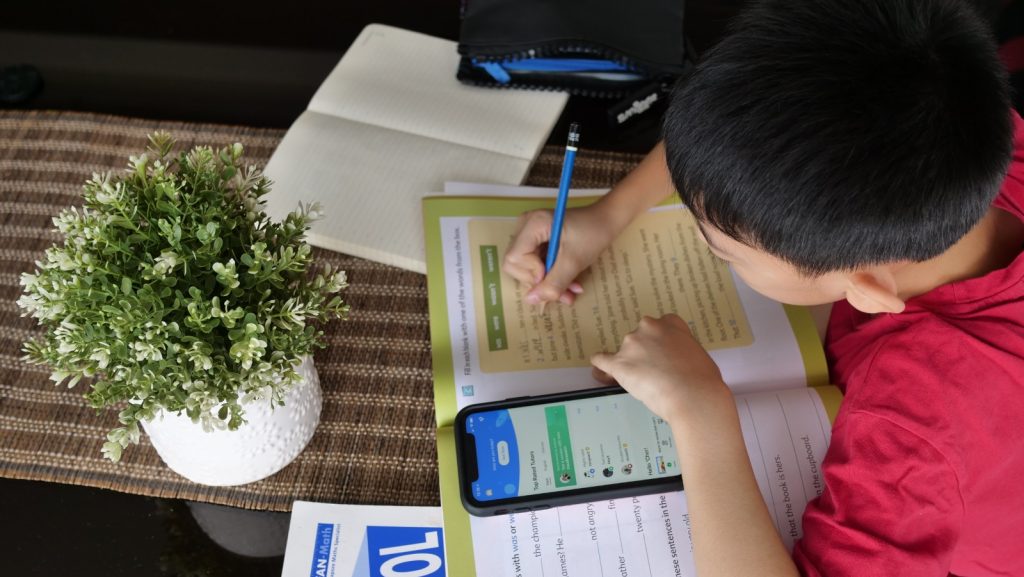 Quick recap: What's Snapask?
Snapask is an instantaneous tutor-on-demand learning app targeted at primary, secondary, and JC students.
As its name suggests, just snap a picture of your question and ask away. A tutor will respond immediately. It's like an instant bite-sized one-to-one tuition session, at your own pace and place.
Summary: three key features of Snapask
"Ask a Question" – quickly get a single question clarified and answered (no time limit).
2. "Mini Class" –Discuss and learn complex questions that require more in-depth discussion (30 minutes). To start booking the session you only need to post your question, book your preferred date and time and select the subject. Snapask will then arrange a tutor to conduct the class at the scheduled time. This is especially suitable for open-ended questions like essay writing or if you have many questions to ask about a particular topic/ concept.
3. Learning resources- Besides the two methods of interaction with tutors above, Snapask also provides value-added learning resources in the form of Courses and Practices. Courses are lessons delivered in video format on key topics and concepts, while Practices are quizzes on key concepts for students to check their understanding. These resources will complement students' self-directed learning journey.
Courses available include PSLE Math revision, O Level Math, Biology, Chemistry, and Physics revision.
Practices: many different Math and chemistry quizzes available.
Our Snapask experience so far
At first, Asher was using Snapask only for his math questions. This was based on my instruction as I had the impression that math, being a subject based on logic, would be most easily "settled" by remote assistance.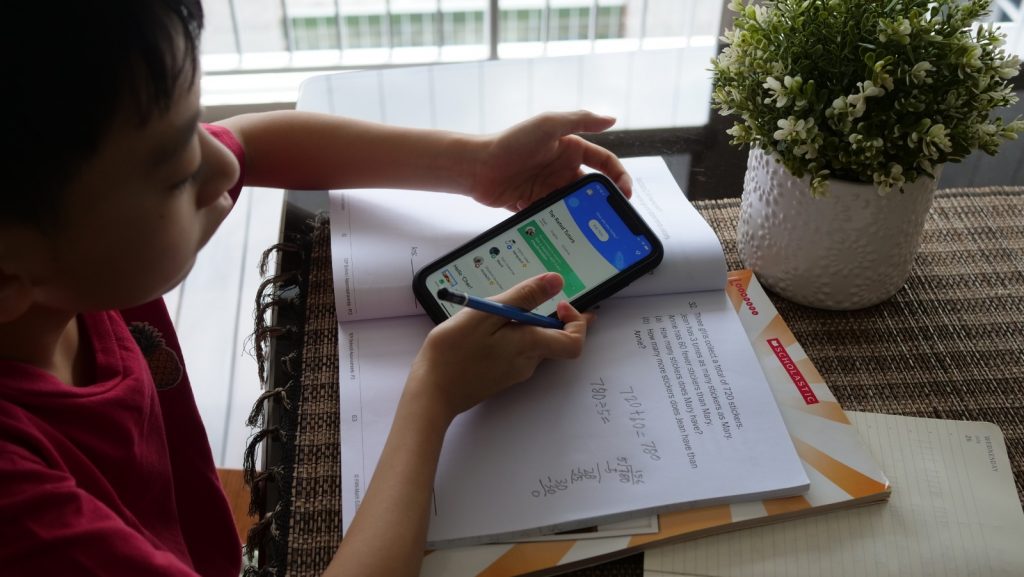 However, Asher encountered problems with his Science and English work, so we tried using Snapask for these subjects as well. I was impressed by the quality of teaching.
Great for kids who may be inhibited when interacting with adults in person
Besides sending pictures of the question and workings you are having problems with, you can also communicate with the tutor by voice messages or text messages on Snapask. This way, communication is made as easy and as clear as possible.
Being able to convey questions in writing is powerful for introverts because it allows them time to process, write, and edit what they want to say, which will lessen their anxiety. Interacting with tutors via the app helps to lessen the power distance between child and tutor, and shyer or more introverted kids will find it easier to ask questions they would otherwise have held back from asking.
Steady companion for self-directed studying
Getting questions resolved in a timely manner, with personal guidance to boot, helps to develop student's confidence in studying, which will empower them to be self-directed learners. This, I feel, is the magic of Snapask.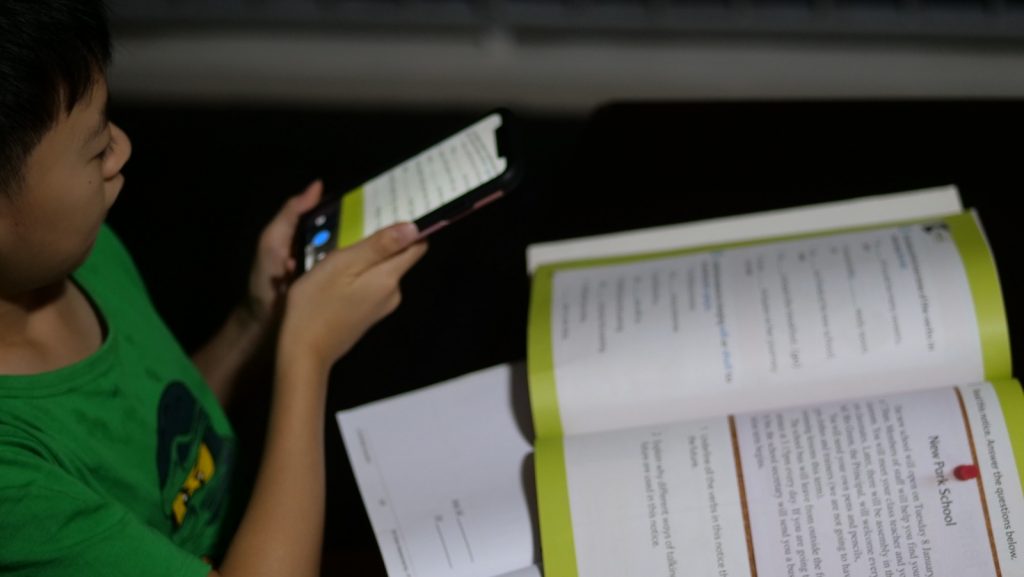 I noticed that Asher settled down to do his revision faster ever since he started using Snapask. I think knowing that he can get help readily should he encounter any problems is a motivating factor and lessens his inertia and resistance to study.
Little tip: For younger kids who may be more easily distracted, you could install a parental lock app, so that he or she would not be distracted by going to other apps on the phone.
Try for free
Everyone can ask two questions for free on Snapask. You just need to sign up for an account and then complete your profile. You will then be rewarded with 2 free credits, enough to ask two questions.
Transparent pricing
Another thing I like about Snapask is its transparent and fair pricing. You know how for some tuition centres, we have to pay for one whole term or semester at one go, and there is no refund even when the class falls on a public holiday and gets cancelled?
No such issue with Snapask. They have different packages to suit different needs, and you get exactly what you pay for. Snapask also allows interest-free installment payment for credit card. #lifehack
Give your child a head-start for 2021 (and win an iPad air!)
This December Snapask has prepared revision classes for both Primary and Secondary students. These crash courses will be useful for mastering key concepts. Revision classes for Primary level includes English, Math and Science. Revision classes for Secondary students include English, Math, Add Math, Biology, Chemistry and Physics.
Stand a chance to win an iPad Air when you pre-order Snapask 2021 plans.! Check out the Snapask website for details. Follow Snapask's FB and Instagram for updates.