Kingsmen Creatives Ltd. ("Kingsmen") unveils the world's first NAX arena in partnership with global play and entertainment company, Hasbro, Inc. ("Hasbro").
The NAX arena targets NERF fanatics between the ages of six and sixteen. The NAX arena is also designed to promote learning through active play, using the hallmarks of Hasbro's NERF brand, and the wide range of blasters used creatively in each of the four zones.
Each zone – COMPETE, CONQUER, CHALLENGE and CREATE – caters to the young and young at heart. Players of all ages are encouraged to go beyond their comfort zone and test their resolve and resilience in each zone.
COMPETE ZONE is a group-based NERF battleground, comprising two exclusive NERF worlds – Zombie City and Camp Dune. The star attraction of the NAX arena, the action-packed zone is all about playing in high-intensity environments under pressure.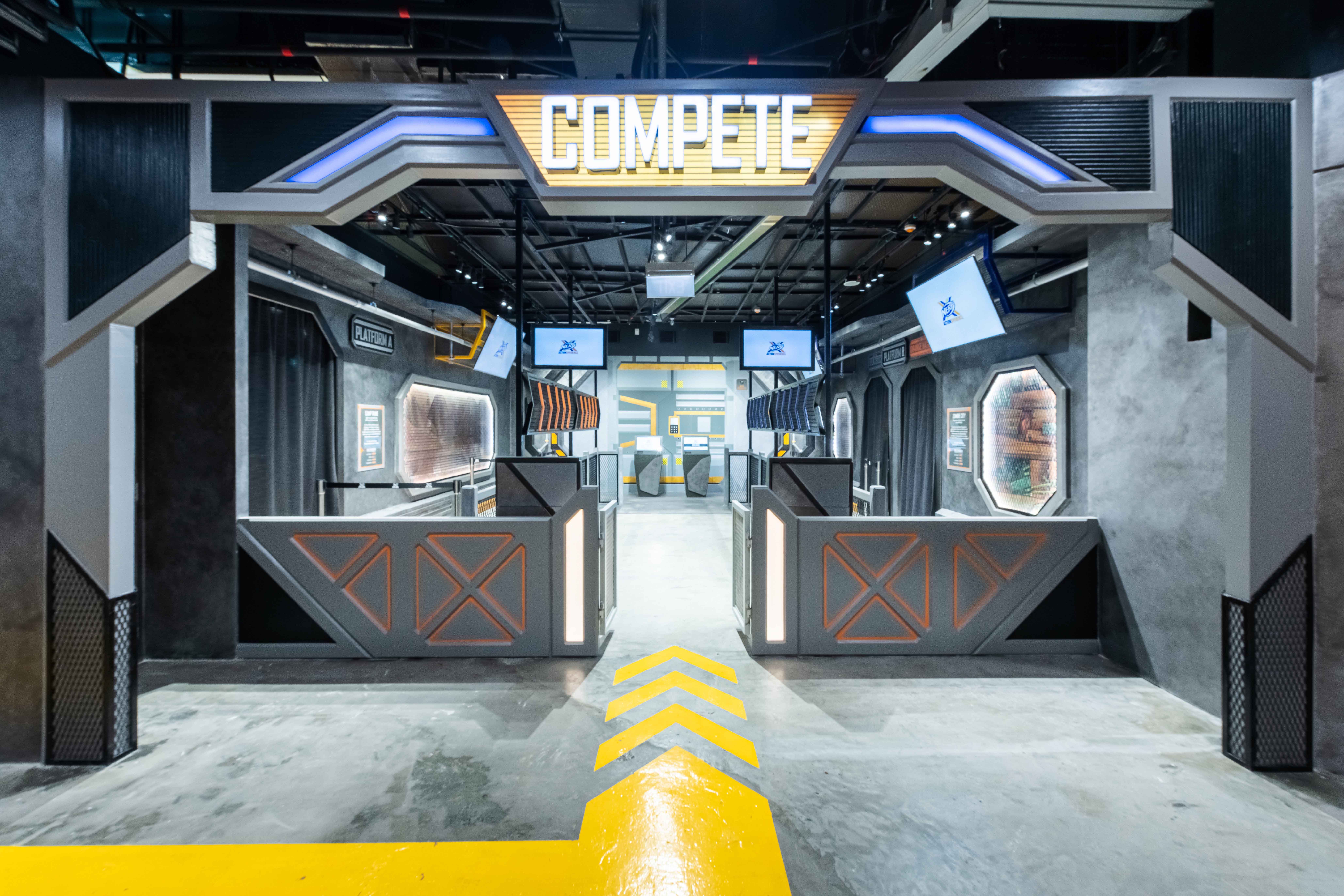 Zombie City outlines the search for the vaccine against the zombies, where players move quickly to survive and avoid being captured.
Camp Dune depicts the world in 2983. With a scarcity of resources, the only place to head to is Camp Dune, where resources are abundant. Players are to gather their troops and race to Camp Dune before their competition does.
This zone is suitable for players seven years and older.
CONQUER ZONE is a zone of extreme landscapes and harsh terrains. Thrill-seekers aged seven years and older who are looking to hone their skills and overcome their fears can take on four stimulating peaks:
The Volcano builds the confidence of players as they navigate obstacles to run ahead of its lava.
The Summit helps players crush doubts as they ascend to the peak, test their sense of balance, and improve their rope climbing skills.
The Glacier offers a heart-stopping slide carved out of icy mountains.
The Ice Cliff is about surmounting fears in harsh conditions while achieving an objective. Players get to scale up this transparent cliff as they challenge a fellow competitor on the other side.
CHALLENGE ZONE takes fun and strategy to the next level. This zone derives its shape from the inner workings of a NERF blaster. It is the perfect space for budding adventure-seekers to build their self-esteem and attain mastery in strength from the physical activity.
Experience the thrill of racing at The Racetrack as one soars through the air on a zipline.
The Pitstop is a course where speed and agility are required to cross over and under oversized hurdles.
The Engine is a high-spirited course within a giant blaster. Players go through various roadblocks and at the final barrier, they are catapulted into a pool of giant NERF dart balls.
Players test their strength and dexterity on The Expressway as they weave through the complex rope course.
Parents can catch their breath on the sidelines at The Refuel Bar while the little ones play.
Designed specifically for pre-schoolers up to six years old, this zone is a fast-paced section of obstacle courses intended to expend boundless energy.
CREATE ZONE allows artistic minds to expand their horizons as they take aim and let their individuality shine! From t-shirts to tote bags, choose an item to pin on the wall and let your imagination take flight with fabric tie-dye. This zone is for players six years and above.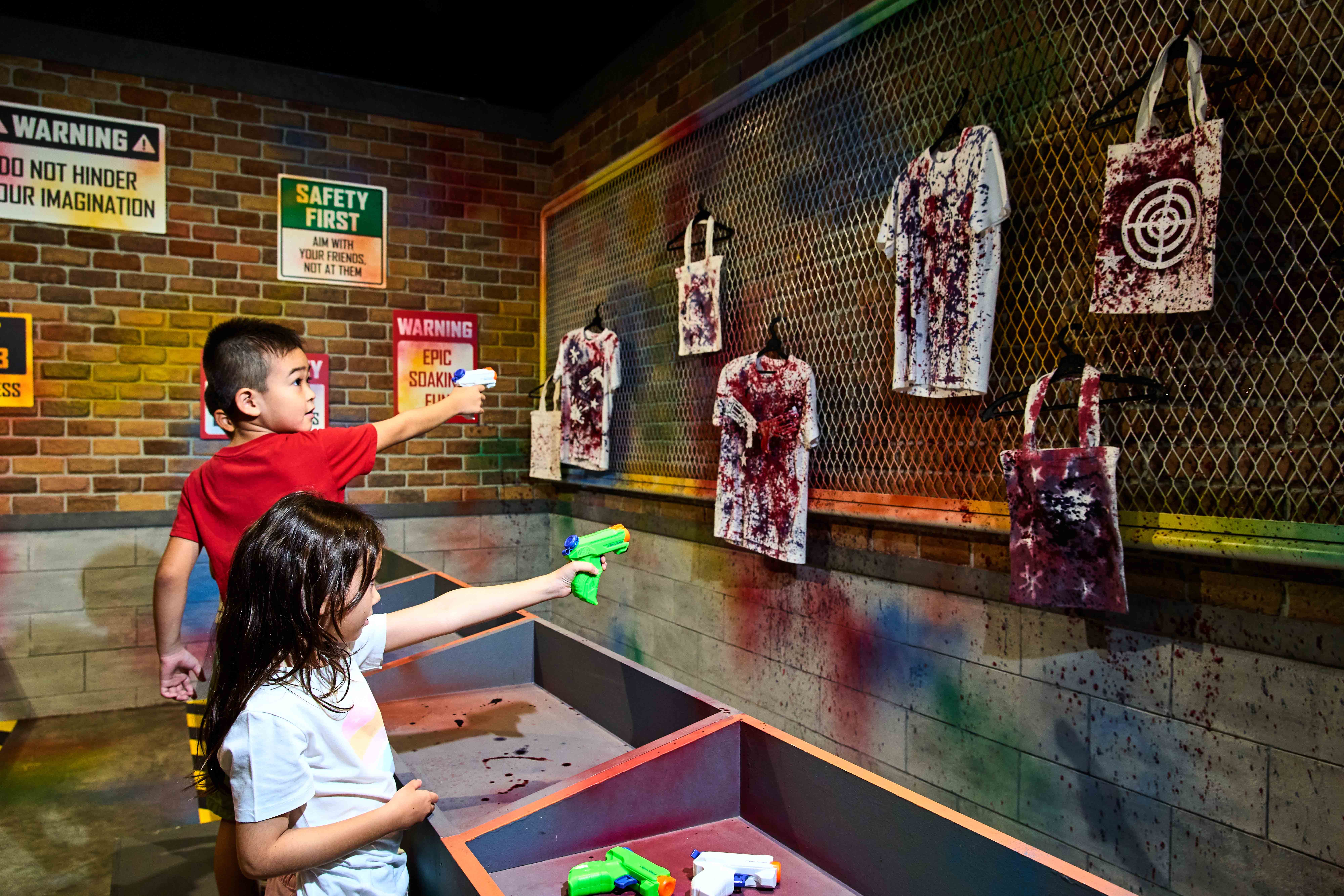 All play zones have been jointly developed with leading international sports psychologists from the Mental Toughness Research Institute ("MTRI"), USA to shape the development of confidence, resilience and problem-solving strategies for all players at the NAX arena. To promote active play among children, Kingsmen is also partnering with the Health Promotion Board ("HPB") to offer participants of HPB's programmes such as Active Youth Recharge and Active Family, an opportunity to experience the arena.
The NAX arena is open to single players and group bookings. They are available for families, youth groups and corporate organisations keen on team building activities.
The NAX arena features four rooms available for event bookings. In addition, exclusive Made-for-Singapore NERF blasters and merchandise are available at the retail section. The NAX arena is open daily from 10 AM to 10 PM, with the last entry at 7:30 PM.
For ticketing and more information, please visit here.