After 65 million years – they're back!
More accurately,Walking with Dinosaurs – The Live Experience, based on the award-winning BBC Television series, was last shown in Singapore in 2010, a good nine years ago.
The show roared into Singapore from 29 August this year and will be available till 8 September at the Singapore Indoor Stadium. Tickets can be purchased directly via the Singapore Sports Hub official website. 
We caught the first night performance on 29 August and were totally enthralled by how life-like the dinosaurs were:
The $20 million theatrical dinosaur show features dazzling lighting effects, high-technology projection, cutting-edge animatronics and skilful puppetry to bring the Mesozoic Era to life, when dinosaurs walked the Earth. It is hosted and narrated by a dude called Huxley, the show's fictitious palaeontologist, a role shared by actors Dominic Rickhards and Andrew Lewis.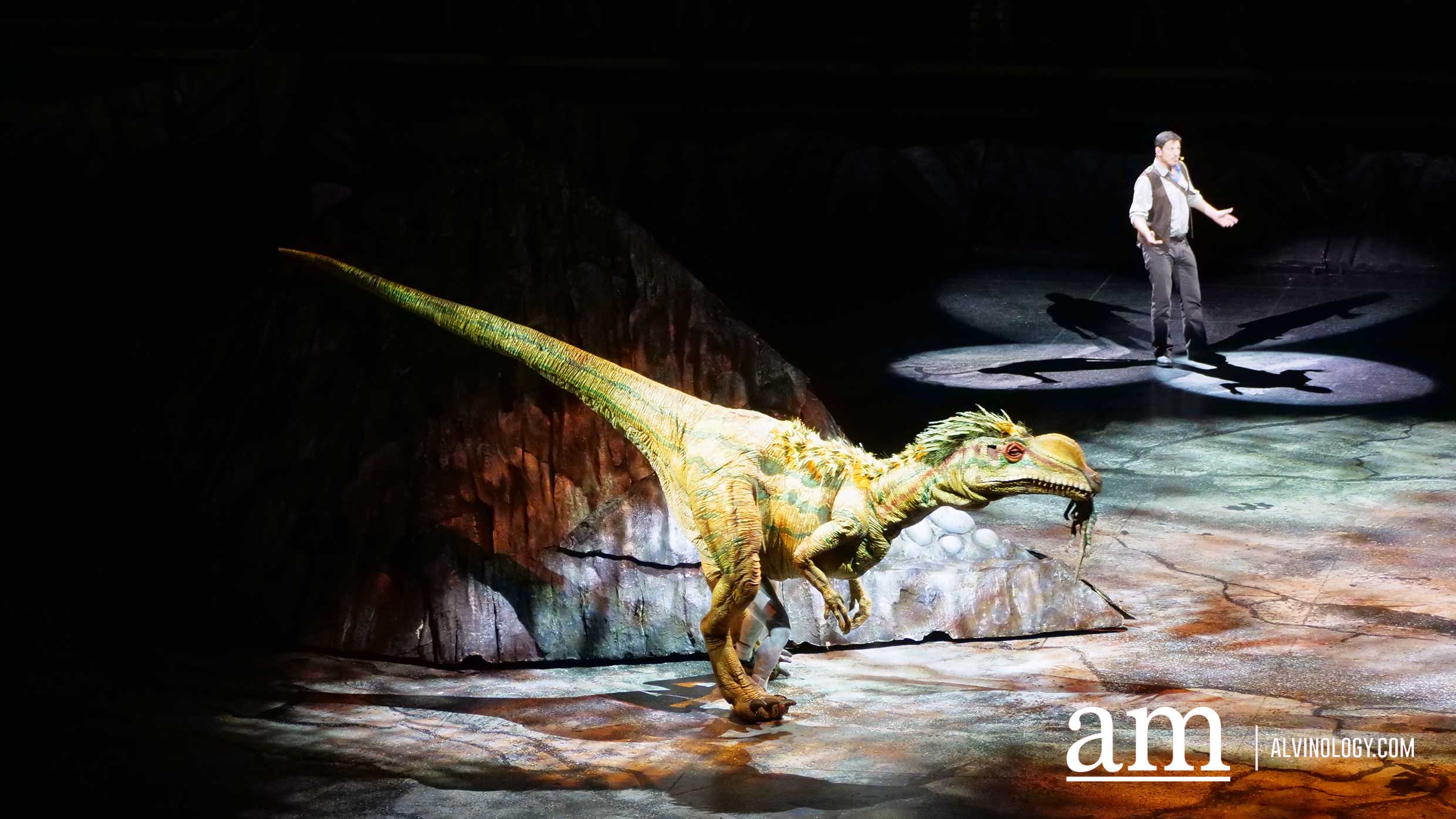 The BBC television series of the same name aired in 1999 while the theatrical show, which originated in Australia, had since already played to over nine million people in more than 250 cities around the world.
The show is deliberately narrated and presented like a BBC nature documentary so you can immense yourself into the prehistoric days of the dinosaurs. The storyline is kept simple and linear so you can focus your attention on the stars of the show – the dinosaurs.
Here are some pictures we took of the show:
This slideshow requires JavaScript.
A total of 18 life-sized dinosaurs are brought in for the show, including the better-known T-Rex and Brontosaurus, as well as others like the Brachiosaurus and the Torosaurus.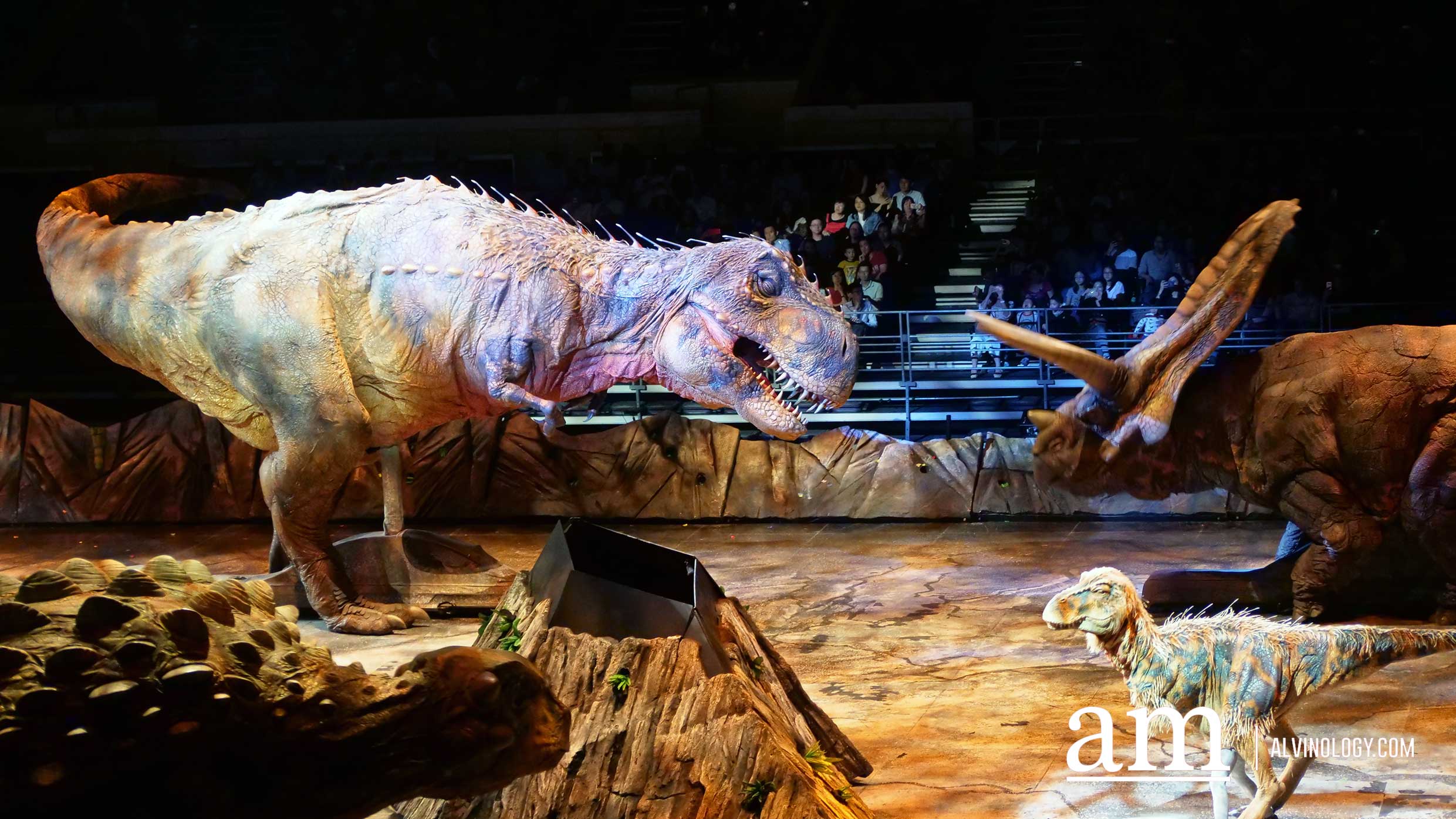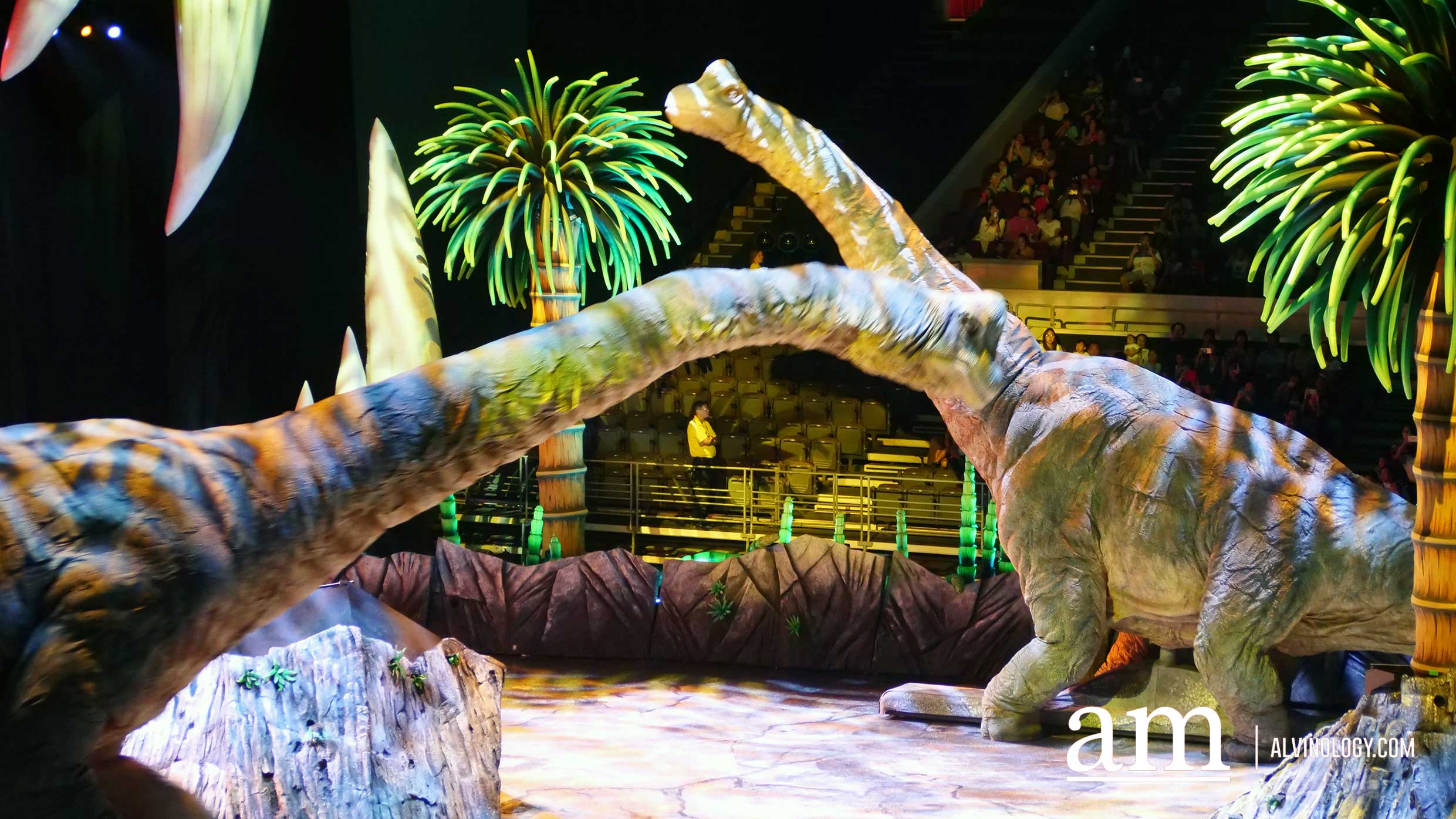 Depending of the size, each dinosaur is controlled by one to three experienced performers. The performers are either hidden within the dinosaurs or operate backstage using a series of animatronics and physical puppetry to bring the dinosaurs to life.
Attention to details is key to rendering the dinosaurs as life-like as possible.
Every details of the show is meticulously researched, down to the skin texture and colours of the dinosaurs. For instance, you will notice that the T-Rex have feathers. This is based on the latest scientific research detailing the likely feathering of some dinosaur species.
During the show, you will be presented with various interactive scenes featuring the dinosaurs, including a few fight scenes and an egg-hatching scene. Other than just being an entertaining show, Walking with Dinosaurs is educational for kids and adults alike who want to learn more about the science of dinosaur research and the history of the dinosaur age. It is a like a condensed 1 hour 20 minutes retelling of 180 million years of dinosaurs history.
Go catch it while the dinosaurs are still here at the Singapore Indoor Stadium! Ticket prices go from S$78 to S$148.