Spotlight is a 2015 American biographical drama film directed by Tom McCarthy and written by McCarthy and Josh Singer. The film follows The Boston Globe's "Spotlight" team, the oldest continuously operating newspaper investigative unit in the United States and its investigation into the widespread child sex abuse cases in the Boston area. It is based on a series of stories by the real Spotlight Team that earned The Globe the 2003 Pulitzer Prize for Public Service.
Trailer: 
Synopsis:
Spotlight tells the riveting true story of the Pulitzer Prize-winning Boston Globe investigation that would rock the city and cause a crisis in one of the world's oldest and most trusted institutions. When the newspaper's tenacious "Spotlight" team of reporters delve into allegations of abuse in the Catholic Church, their year-long investigation uncovers a decades-long cover-up at the highest levels of Boston's religious, legal, and government establishment, touching off a wave of revelations around the world.
As someone who had worked in the news media industry for over a decade, this is a must-watch film for me. When we all started out as fresh-faced journalists, everyone's ideal was to do investigative journalism, establish the media as the fourth estate, and contribute to the betterment of society through our works. In reality, we spend more time getting sucked into the day-to-day mundane reporting and how to combat declining ad sales.
The film is set in 2001 to 2002, when the online and mobile news media still have not killed print ad revenue that badly yet. Social media was not big yet and there was no online news sites like buzzfeed. It was interesting for me to observe how much things have changed in the newsroom in just ten years plus.
The topic about the investigation of the child sex abuse cases related to Catholic priests is a very heavy one and if you pair that with a story revolving around investigative journalism, it makes for a very dry movie with lots of talks and not much actions going on. How do you keep the audience engaged?
With a good cast and a play on the conflicts between duties and obligations to the community and religion, Spotlight managed to pull if off.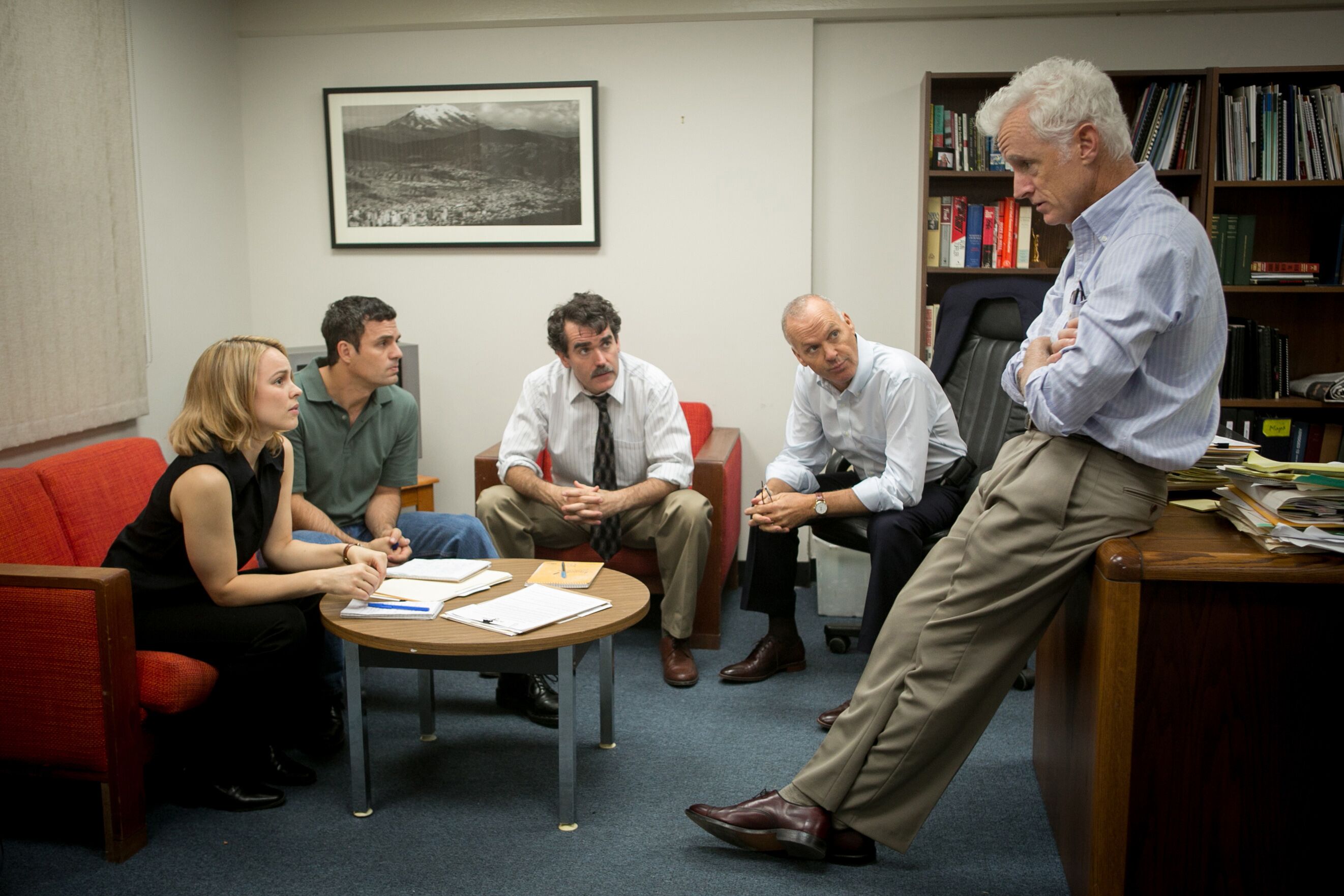 What I really like about the film was that it did not overdramatised journalism works, choosing to focus more on accuracy, whereby a lot of time is spent just doing mundane staff like talking to news leads one by one, long sessions at the courtrooms and lots of time spent digging through archives and other documents. This is real investigative journalism.
The film has got really awesome reviews from most critics and is one of the frontrunners to win big at the Oscars. Spotlight has been nominated for 6 Academy Awards – Best Picture, Best Director, Best Screenplay, Best Supporting Actor – Mark Ruffalo, Best Supporting Actress – Rachel McAdams and Best Film Editing.
I really like Ruffalo's portrayal of the twitchy and tenacious journalist who will bug the hell out of anyone just to get his story. I hope he will win the Best Supporting Actor Oscar.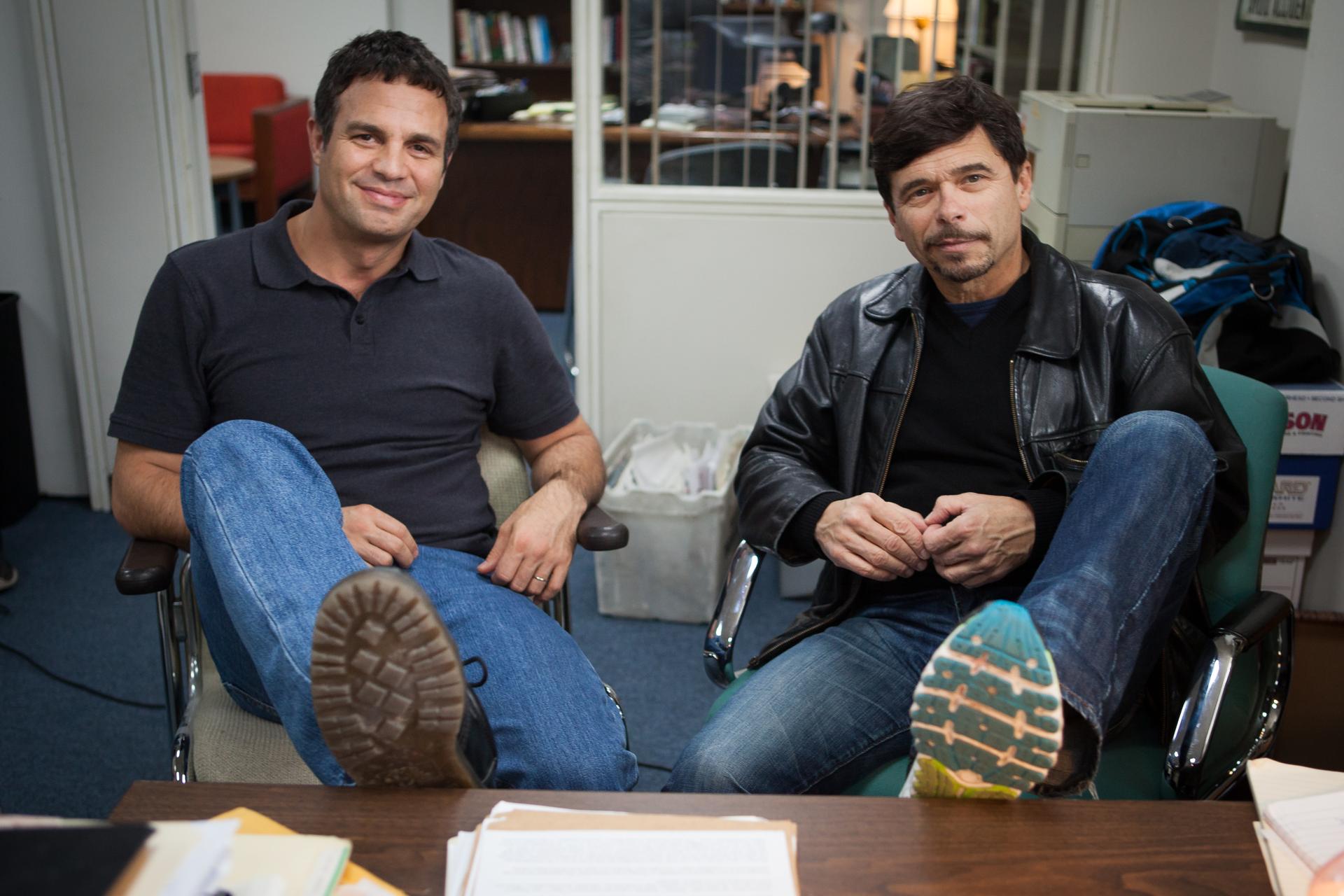 Thus far, Spotlight had received over 100 industry and critics awards and nominations. The American Film Institute selected Spotlight as one of the Top Ten Films of the year. The film garnered three Golden Globe Award nominations for Best Motion Picture – Drama, Best Director for McCarthy, and Best Screenplay for McCarthy and Josh Singer.
Spotlight opens in Singapore cinemas from 21 January. Go catch it!