In the tradition of TIME Person of the Year magazine cover, I am doing a Singapore edition for everyone to vote for your favourite person in Singapore in 2015 as the year draws to an end (the voting box is at the end of this post). This year is a special year as Singapore celebrates SG50, with lots of things happening. Lots of people should make the list and it was hard to narrow down to the final ten.
I ran similar polls in 2011, 2012, 2013 and 2014. The winners were  the Workers' Party Aljunied GRC team,  Cecilia Sue Siew Nang, Lee Li Lian and SMRT Ltd (Feedback) respectively.
Note that this poll is not officially endorsed by TIME Inc. I will announce the winner on New Year's Eve, just before midnight 2016.
Without further ado, here's my round-up of 10 individuals who created an impact to Singapore society this year (be it positive or negative):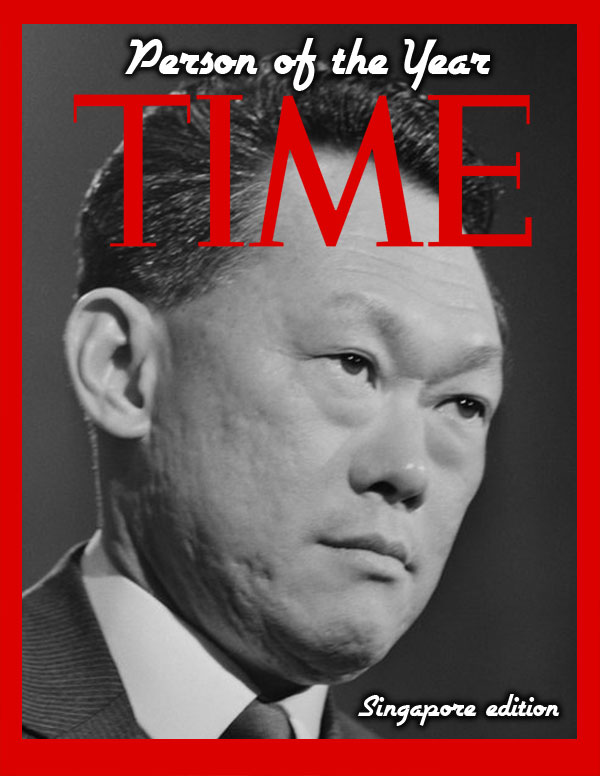 You cannot do a list about Singapore and not have our founding prime minister, the late Mr Lee Kuan Yew in it. Affectionately known as "Ah Gong" to many Singaporeans, Mr Lee passed away on 23 March this year and his funeral triggered a rush in the outpouring of emotions from Singaporeans of all ages. Regardless if you are a fan of his tough love and hard truths, there is not denying he contributed vastly to what Singapore is today.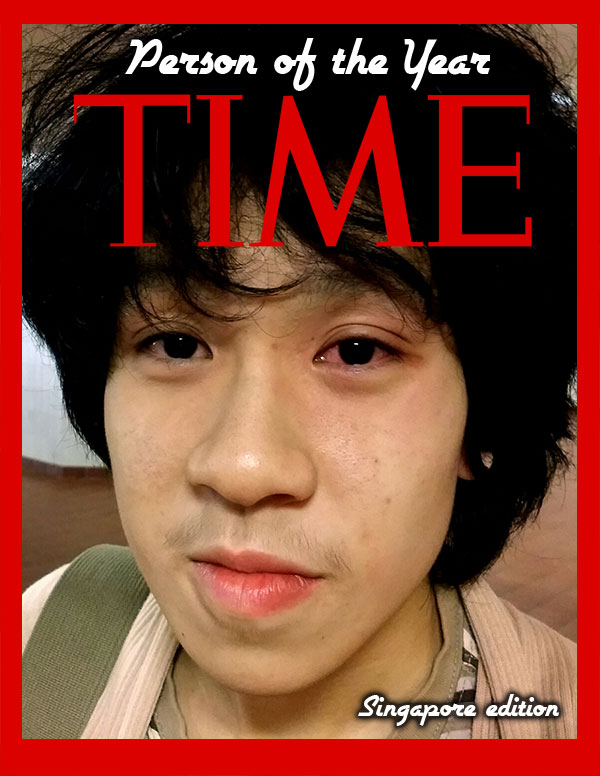 Remember the botak little boy who made a controversial video on Chinese New Year back in 2012? Well, Amos Yee is 17 this year, grew a lot of hair and is back to troll Singapore and the world. First, he made a expletives-filled video to attack Lee Kuan Yew and Christians. After he was charged in court for his action, he broke his bail conditions, criticised his bailor online, trolled the media with fake announcements and even turned suicidal when he was locked up. This guy is really good at getting attention. Attacking Islam is his latest publicity stunt. Boy genius or enfant terrible – depends on how you see it.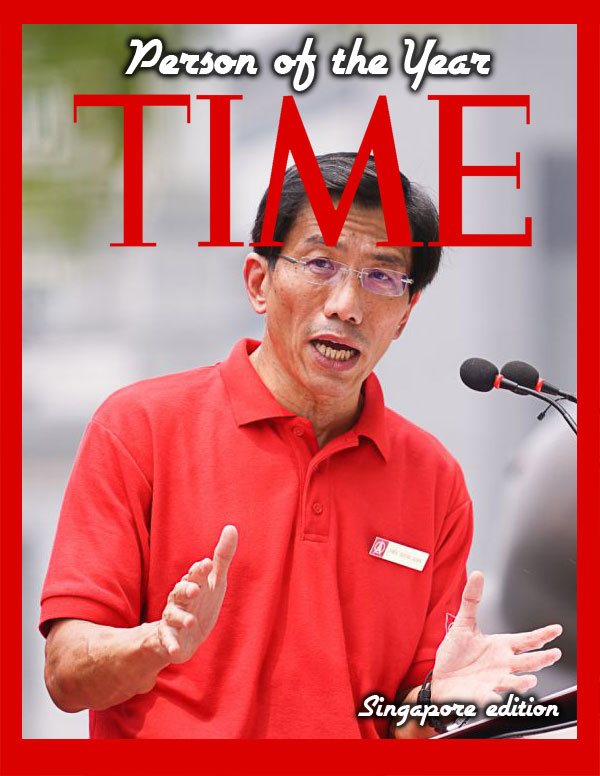 This year, Singapore goes to the poll for GE2015. Although Dr Chee Soon Juan and his political party, the Singapore Democratic Party, did not win any seats, he was definitely the comeback kid and star from the opposition camp. Vilified for decades as some sort of madman, he made several impressive speeches which went viral online and drew bigger and bigger crowd along his election campaign. If there is someone to watch from the opposition camp for the next election, it has to be Dr Chee Soon Juan.
The current prime minister of Singapore, Mr Lee Hsien Loong had a bitter-sweet 2015. He lost his father, but at the same time, must have done him proud by leading the People's Action Party (PAP) founded by his father to a resounding election victory by a wide margin never seen before in recent years. PAP won its best results since 2001 with 69.86% of the popular vote, an increase of 9.72% from the previous election in 2011. This is the first election the younger Lee is campaigning without his father and he had proven to the world that he can be his own man.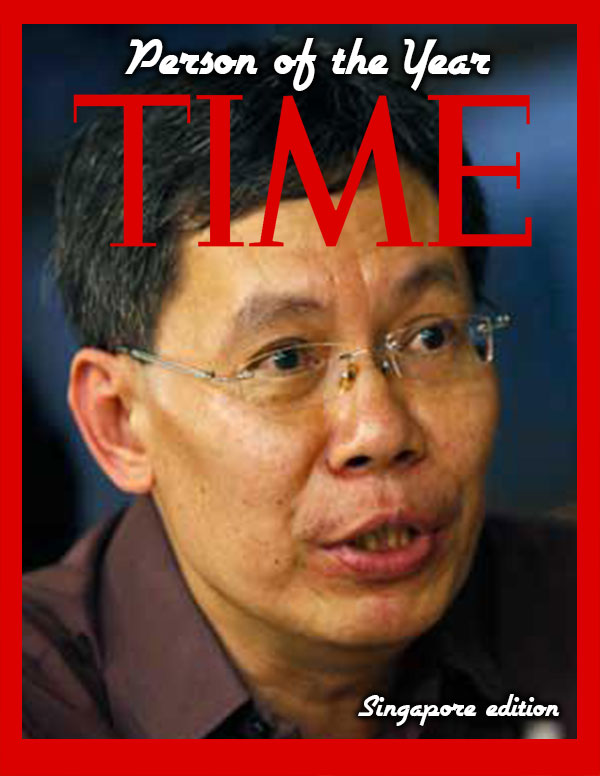 Singaporeans are strange. Lui Tuck Yew was one of the most hated politician in Singapore when he was the transport minister from May 2011 to September 2015. It wasn't really his fault. There were many teething issues with the public transport system, caused by earlier transport ministers which cannot be fixed overnight. Lui became the convenient target to rally against whenever the trains broke down, especially in July when Singapore experienced the worst MRT breakdown in history, whereby services on the North-South and East-West Lines came to a complete halt for several hours during the evening rush hour. Then, he suddenly retired from politics on 11 August 2015, a few days before GE2015 was called. Overnight, Singaporeans suddenly begun to praise him as a hero and an awesome minister! Wow.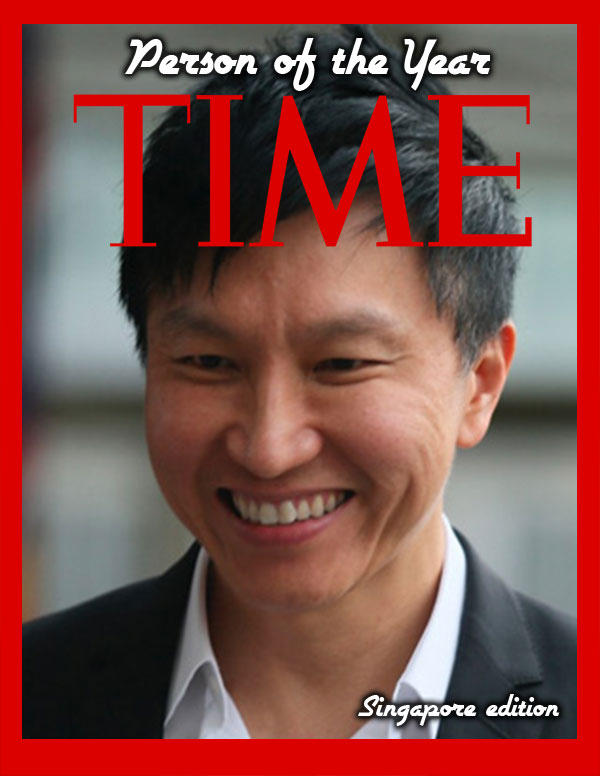 The charismatic pastor and founder of the City Harvest megachurch was found guilty of criminal breach of trust charges in November, together with five other church members, in a long-drawn trial which took three years. Kong Hee was sentenced to eight years jail, which he had filed a appeal. The details of the trial, the glitzy celebrity ambition of his singer wife, Sun Ho, and their extravagant lifestyle captivated the attention of Singaporeans. Many church members from City Harvest continue to stand by him despite the guilty conviction.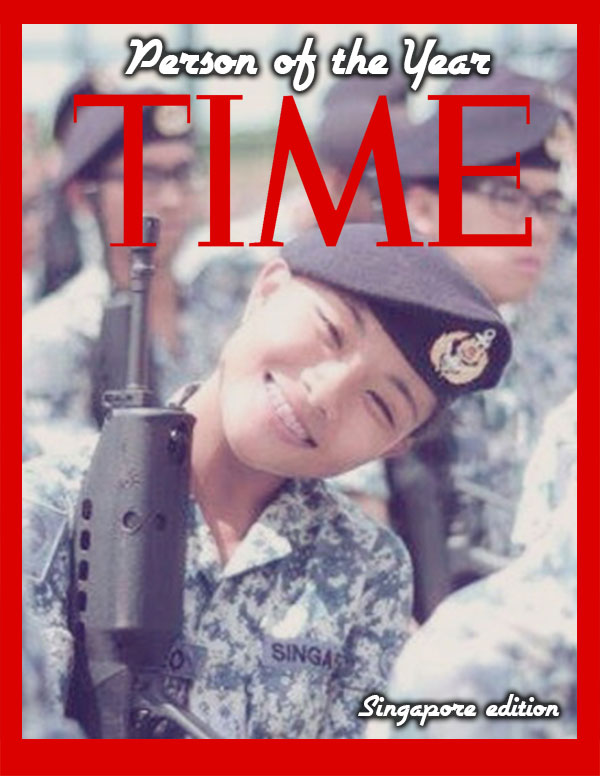 She captured the hearts of many Singaporean men online and some were said to even join the Navy because of her. Thanks to her, the Singapore Army and Air Force had to introduce their own chiobu soldiers, so as not to be outdone by the Navy.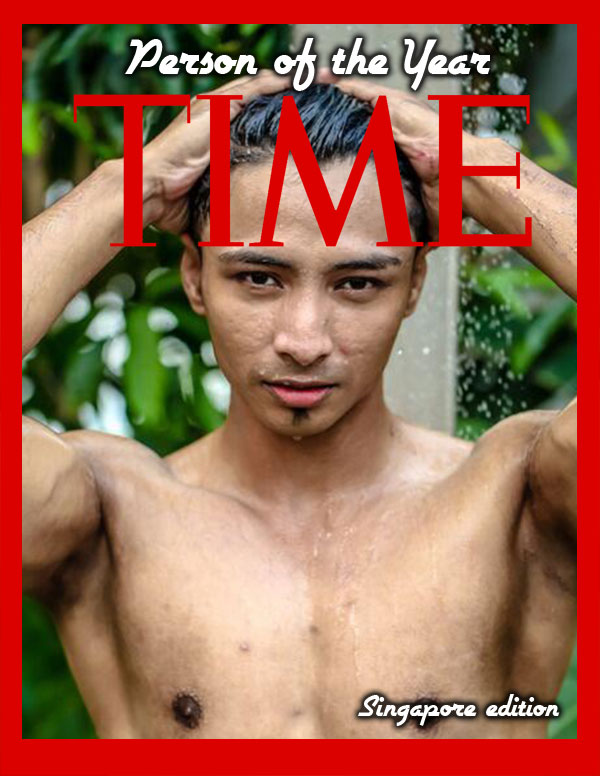 Also known as the "MRT Hero" or "MRT Ah Bang", Hanafie stood up for a fellow commuter who was bullied by another bigger size commuter in a MRT train. Interestingly, he went on to become a finalist in the 2015 Singapore Manhunt competition. 
Subramaniam Shanmuganathan and Ponnan Muthukumar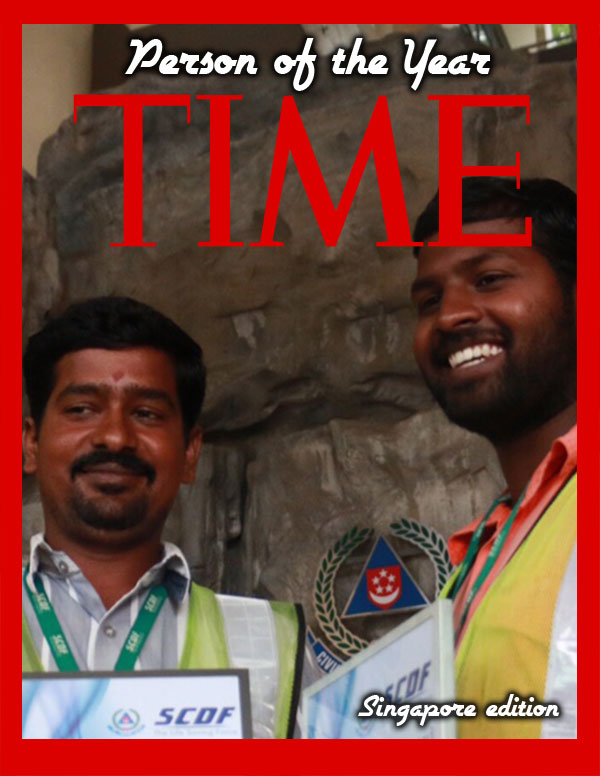 These two foreign workers from India did a daring rescue of a baby girl whose head got stuck between two bamboo poles outside the window of a second floor HDB flat. Alvinology was the one who broke this story and helped tracked down the two heroes.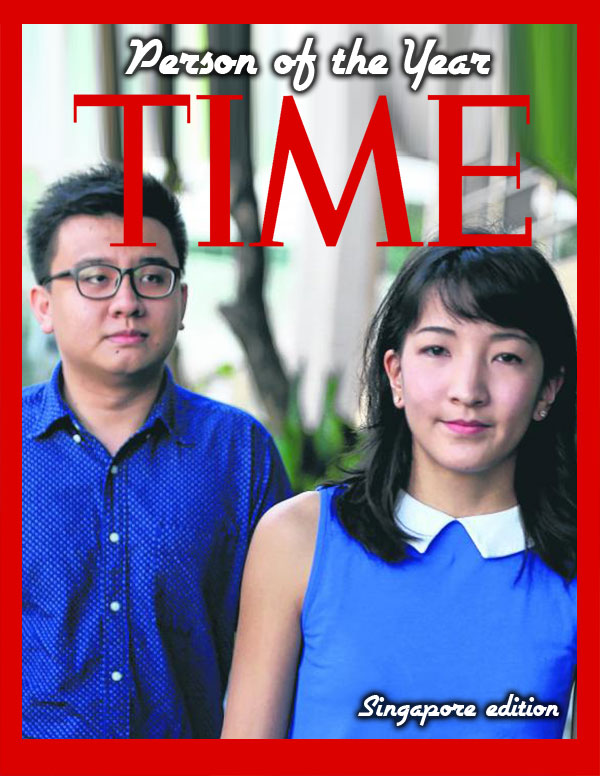 The Real Singapore was once one of the top alternative news sites in Singapore in terms of web traffic. The site has it's fair share of detractors and supporters. Ai and Yang are two of the editors for the site who have been arrested and charged with sedition. Their case is still pending.