This article was first published on Asia 361 and written by Jeremy Goh.
Championing Singapore Cuisine, Chef Shermay Lee has taken her classes from the far flung corners of Singapore to the heart of ethnic Eden — Little India. This makes her classes more accessible to aficionados of all foods local from Sambal Belacan whatevers to Assam anythings. Teaming up with five-star One Farrer Hotel and Spa, she conducts her much lauded cooking classes from an adjoining kitchen with its own shop front that stocks her easy to use sauces when the need to impress the bibiks arises.
The premises comfortably accommodates a cosy gathering of about eight people, with a front-seat view of the stove where the master breaks out a few of her oeuvres.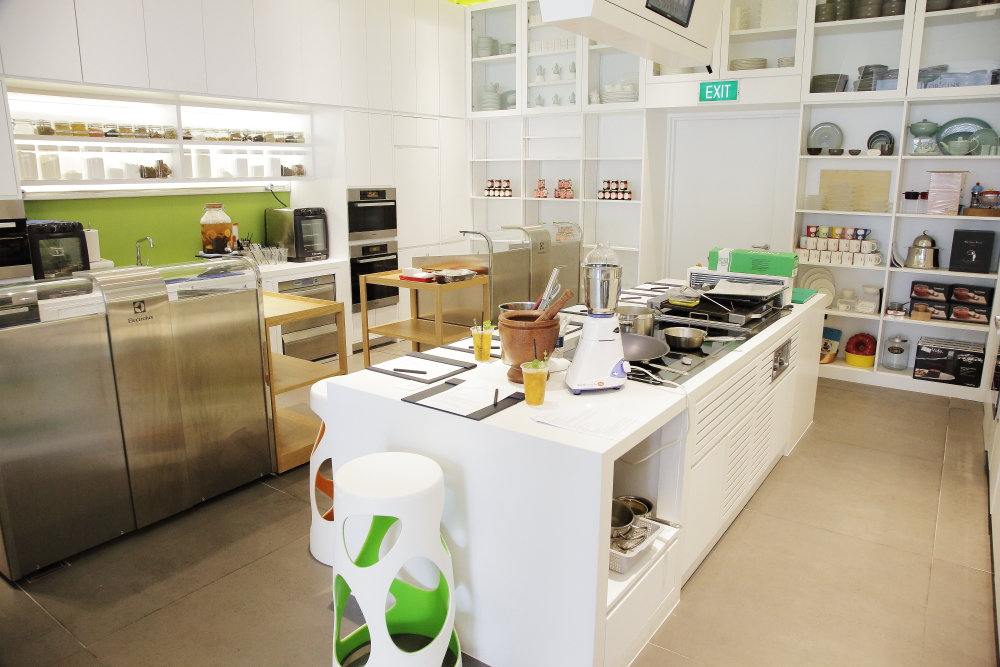 Shermay, the culinary maverick who helms her namesake Shermay's Cooking School, learnt her repertoire the hard way – from feisty bibiks jealously guarding their secret recipes. Often, the secrets were never penned down, instead committed to memory where no one could get to them. At times, the crutial defining ingredient was deliberately omitted. Rising above all these challenges with a conviction to seeing Singapore's culinary heritage live past the greying memories of the pioneering generation, Shermay has published various cook books and heads a cooking school to impart her skills – unabridged.
Being somewhat of an amateur cook myself, I was delighted at learning something new to put on the dinner table. I found her classes to be relatively simple, focusing on preparation so that cooking time could be cut down to manageable segments that even a working professional could stomach.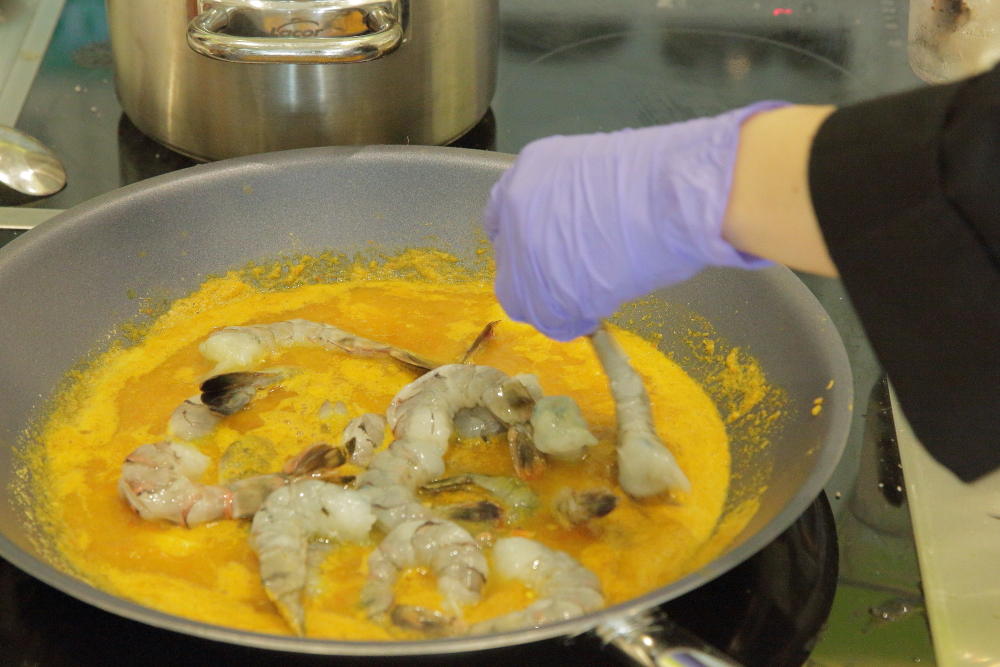 For the day's sesson, we were taught how to make achar (pickled vegetable condiment), Ayam Pedas (chicken in a spicy gravy) and Udang Pedas Nanas (prawns and pineapples in a spicy gravy). We were also treated to fry salmon skin dusted with a savoury floss to munch on while taking notes.
I learnt that rempah, which is basically a sauce, is common throughout all Pernakan dishes as a base. However, it is the final additions that create the sheer variety and diversity of types of rempah. The rempah itself can be prepared in advance and used only when the actual cooking of the main ingredient takes place. Shermay also shared little nuggets of information on how to replicate a mortal and pestle pounded texture through automation – use a Preethi brand food processor.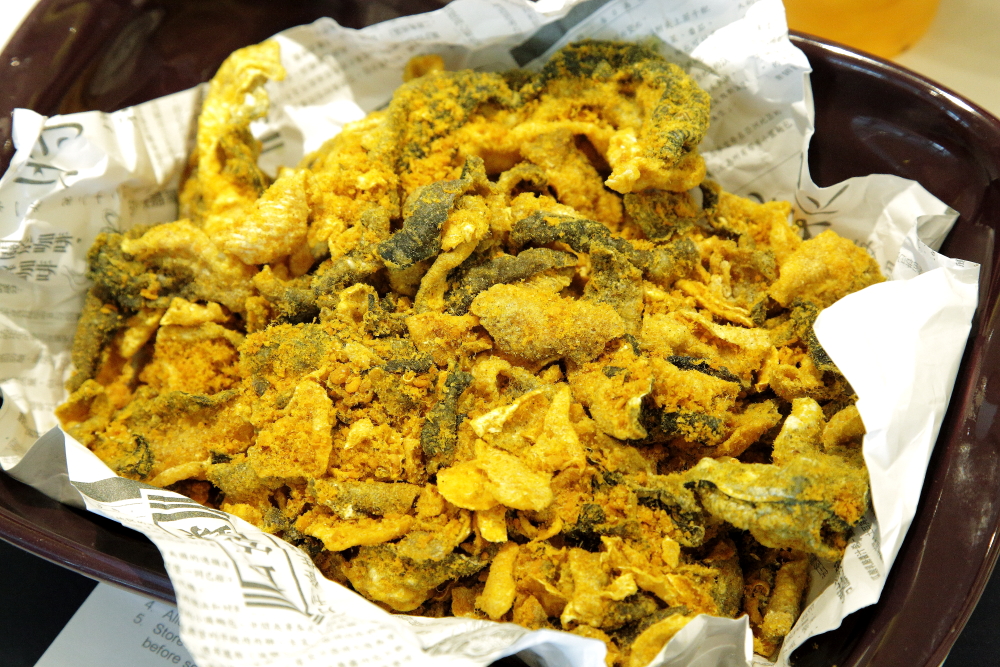 Adhering to Shermay's methods, a three-dish ensemble consumed slightly more than an hour of the afternoon. The rewards were, however, a flavourful home-cooked meal that any chef would be proud to serve.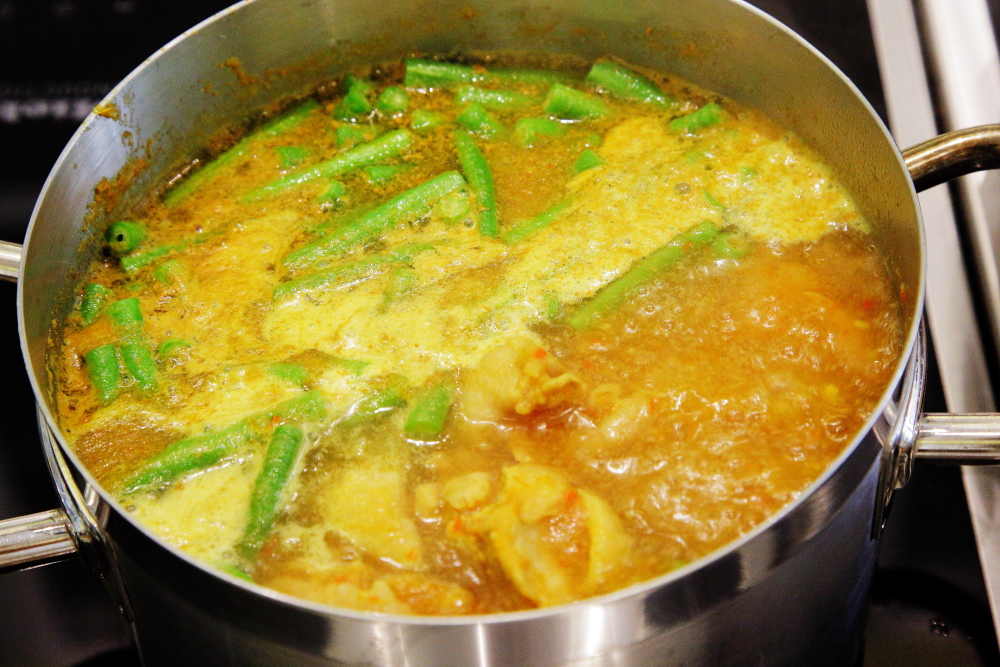 Ever the advocate for efficient, time-saving cooking methods, Shermay developed ready-to-use sauces which are wildly popular and available for retail at the school or online. We tried the Bak Kwa sauce-marinated chicken wings. Slathered on the meat and put to grill in the oven, the savoury treat was less overpoweringly sweet than actual Bak Kwa. This for me was an upside. Paired with fiery sambal, this was perfect fingerfood to be washed down with a good beer or ale.
As an extension of the collaboration, One Farrer Hotel and Spa's Escape Restaurant and Lounge will feature Heritage cuisine cooked by Shermay Lee for dinner. This gives diners the opportunity to enjoy authentic Singaporean and Peranakan cuisine, every first Saturday of the month from November 2015 to April 2016. Priced at S$60++ per person, the dinner is available from 6 pm to 10.30 pm.
Escape Restaurant and Lounge
One Farrer Hotel and Spa
1 Farrer Park Station Road
Singapore 217562
Tel: +65 6705 7828
Email [email protected]