Culture Cartel (CC) collaborates with 2MR Labs to stage a curated NFT and Collectibles-themed exhibition at [email protected]'s Atrium and at some of the tenants' stores from 9 to 14 August 2022.
Open FREE to all, you can expect the showcase of limited-edition collaboration merchandise; exciting releases of unique digital and art collectibles; as well as a sneak peek into a to-be-launched NFT project.
Heinekicks Limited Edition Sneakers Display
Heineken will showcase pairs of the newly unveiled Heinekicks: limited-edition sneakers at [email protected] six-day event that will have you Walking on Beer.
Created in collaboration with celebrated sneaker virtuoso Dominic Ciambrone, also known as 'The Shoe Surgeon', the drop follows the launch of Heineken Silver, and celebrates the innovation behind the smooth, easy-to-drink beer brewed for a new generation of drinkers eager to elevate and refresh the social occasions of today.
Seven of the 32 created Heinekicks are slated to drop in Singapore in Q4 2022. Visit here for more info.
Limited Edt X adidas Singapore Forum Sneakers and NFT
Limited Edt Singapore will unveil its first-ever NFT named 'Vanda' at Project Future at [email protected] on 11 August.
Only 60 unique pieces of this NF T will be up for grabs, alongside 60 Limited Edt X adidas Originals Forum 84 box sets, also known as the 'Singapore Forum', that includes the sneakers, a basketball, jersey and an exclusive Singapore Forum collectible trading card. Each NFT will correspond to different sizes of the Singapore Forum.
The Singapore Forum sneakers, which is the third and final collaborative project between adidas Originals and Limited Edt, is inspired by Peranakan heritage – one of the many cultures in vibrant Singapore.
Using the Limited Edt-designed batik flower pattern, the sneaker transforms into a rich blue colour, revealing the batik flower pattern in all its glory under the sun.
Proceeds of each sale of the NFT and Singapore Forum box set will benefit a local charity (to be announced) and they will be on display at L.EWAY at #04-31 at [email protected] during the duration of Project Future.
Art Statue Collectibles Display by XM Studios
XM Studios, Singapore-based homegrown global award-winning design studio and producer of hand-crafted, individually hand painted art statue collectibles as well as the licensee of more than 15 top IPs, including Disney, Marvel, Star Wars, Warner Bros., Hasbro, Godzilla, Ultraman, Sanrio and more, will display some of their latest statue releases at the mall's Atrium at Level 1.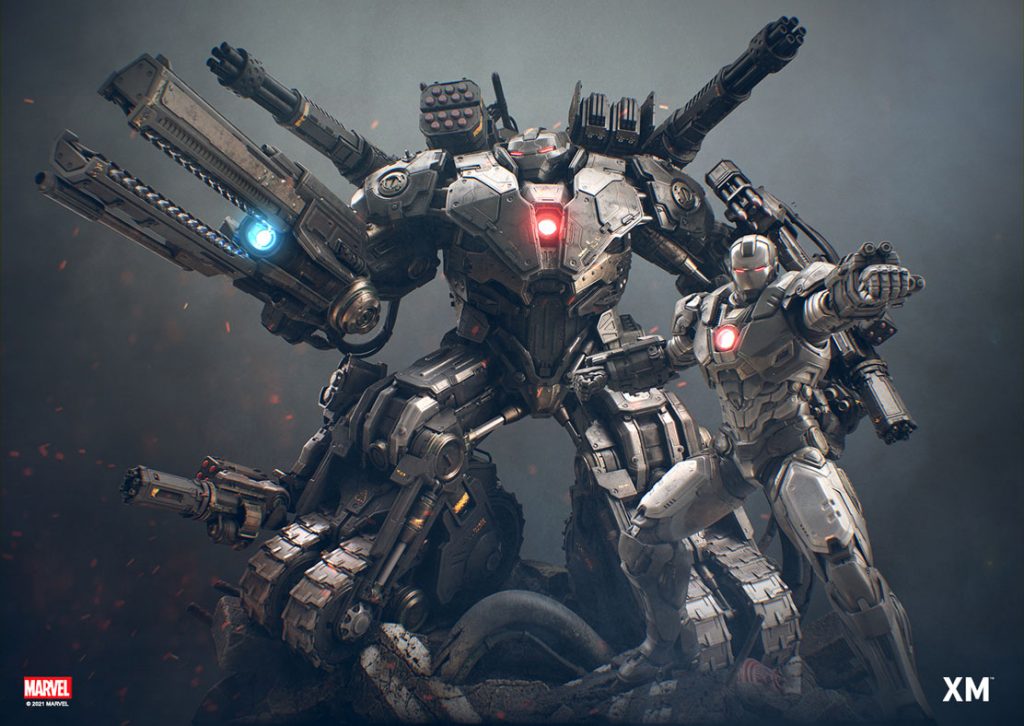 The company is also building their own metaverse, XM Cosmos, to nurture various pop culture communities in the digital space and to provide them with access to other metaverses. This includes a 3D retail gallery that will enable its community to browse and shop its collection of physical statues from the comfort of their own devices. Entry into such metaverses will be done through options such as the XM Pass, an NFT that will be made available on all marketplaces.
XM Pass owners will also have access to future digital art drops and specially built rooms that will enable collectors to display their collection.
To see this vision through, XM has partnered with companies, such as 2MR Labs, to serve as its external community partner and Dark Meta as its internal technical enabler.
Sneak Preview of 2MR Labs' ZMAX Zombie Army
During this event, 2MR Labs will be showcasing a sneak preview of their portfolio NFT project, ZMAX Zombie Army.
These meticulously crafted 3D digital art animations will grant holders participation in real world activities, such as the world famous "Zombie Run", hosted by Run For Your Lives! while fostering active and social communities all around the world.
First Release of Culture Cartel Genesis NFT Series
Singapore-based custom tattoo artists, Augustine Nezumi and Frankie Sexton of Singapore Electric Tattoo Studio, have combined their artistry and distinctive style of Irezumi and anime respectively, for the first time, to design two original tattoo artworks that will be launched as CC Genesis NFT Series during the event.
With this first collaborative series of 100 pieces available here on 11 August, every purchase will entitle the customer a FREE Culture Cartel 2022 VIP ticket, worth S$250 (this is the first utility function of many more to come with an exciting NFT roadmap).
Culture Cartel 2022 Is Back!
This six-day takeover at [email protected] is a preamble for CC 2022 physical event that is making a comeback after a one-year hiatus due to the pandemic. The much-anticipated fourth edition of the convention will take place from 1 to 4 December at a soon-to-be-disclosed venue.
This year's event will also feature the world of NFT as its fifth culture pillar, alongside the other four categories of Art, Fashion, Tattoos and Toys.
You can look forward to first-in-the-world collection releases, exciting brand collab series; exclusive CC merchandise; live talks, panel discussion and masterclasses with brand leaders; as well as giveaways and raffle draws of limited-edition bundles and drops.
Pre-sale registration for early bird tickets will be launched soon and more information on sponsors, participating brands, artists, designers and personalities will also be announced progressively.