XM is set to unveil its first-ever flagship concept store in Singapore. Opening its doors in January 2022, the flagship store will occupy 19,000 square feet across one floor of Kitchener Complex and boast a premium lifestyle experience with over 300 prized statue collectibles conceptualized and designed in house inspired by Marvel, DC, Hasbro, Godzilla and more. Lifestyle products, apparel and collectibles are also in the pipeline to be launched in phases.
XM is currently a licensee for major brands including Disney, Warner Bros., Hasbro, Godzilla, Ultraman, Sanrio and more.
The new store provides a platform to showcase the licensed products created by XM since inception, diversify its portfolio and give consumers the chance to experience its wide range of products in an innovative and immersive setting. Going beyond the screens and pages, XM invites fans to delve into different intricate universes all under one roof where lots of photo opportunities await.
Visitors can look forward to browsing the vast collection of high-quality collectibles from over ten major licenses. They will be transported into Gotham where they come face-to-face with the Batcave, a one-of-a-kind experience to interact with unique Batman themed collectibles.
The store has also fashioned notable themed pods with statue collectibles in various sizes from well-loved universes. Recently, XM unveiled its latest 1:4 War Machine's War Tank Premium Collectable.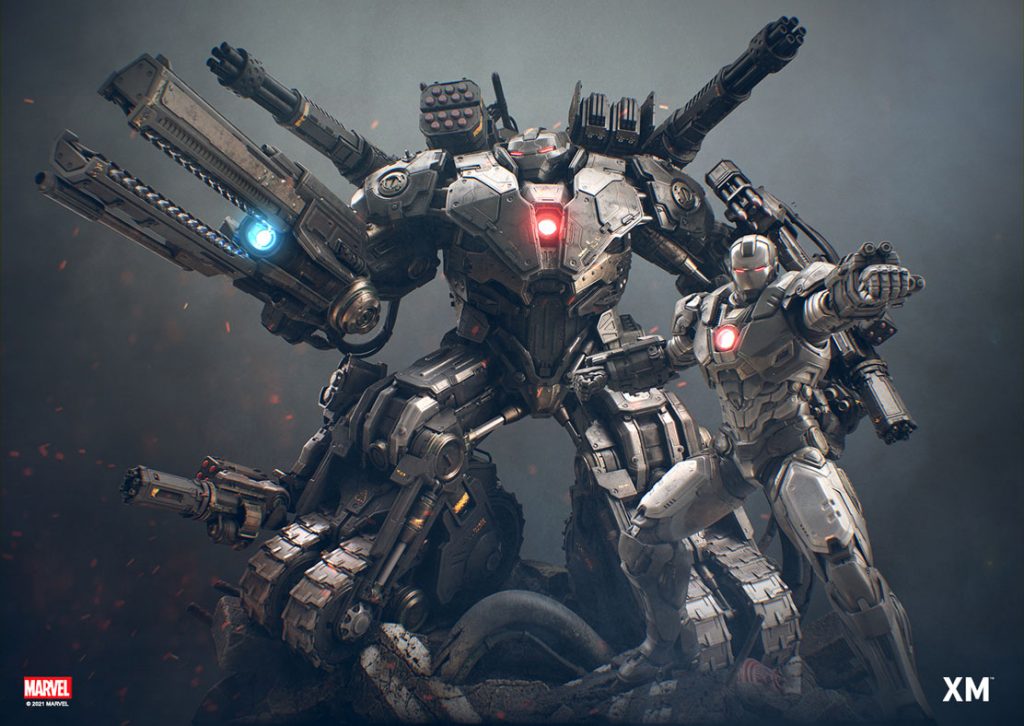 Apart from the interactive spaces, this first-ever XM store offers event spaces suitable for themed product launches, team meetings and pop-ups. An in-house Gelato Coffee Bar, 99, will be serving delicious flavours of artisanal Gelato, coffee and tea. XM will also unveil its exclusive streetwear space, which will be available in the coming months.
To nurture a deeper affinity with their legion of global collectors, Live@XM, an open broadcast studio is designed to develop richer digital content from new product teasers, podcasts, unboxing videos, to exclusive interviews and more. At the centre of every collector's dream lies the vision of how their premium collectibles are displayed.
XM aims to engage their fans in the Collector's room, exploring creative home ideas to inspire ways to display one's personal collection. On the edutainment front, XM will host future in-house programmes with industry partners and licensees on art, design, gaming, comics, and collectibles, to support and inspire a young community of artists.