Looking for a fun stay-home activity? Depending on the ebb and flow of the Covid-19 situation, there are many times when we find ourselves staying at home more than usual.
Here's an idea- why not use the extra time at home to get crafty and improve your home organization at the same time! Besides decal stickers for decoration and greeting cards, you can also make labels to organize your home workspace and kitchen items with Cricut Joy.
Become the envy of your friends as you churn out customized creations one after another.
Getting Crafty with Cricut Joy
Cricut Joy is a small printer-like machine that automatically cuts and draws on various materials, according to your instructions. You can make pro-looking cards and a variety of pretty crafts right in the comfort of your own home.
Aesthetic Design
The Cricut Joy is small in size (1.75 kg) and sleek in design. Its clean contours tick all the minimalist aesthetic checkboxes. The turquoise is a pretty pop of colour that adds a bit of whimsy displayed on a shelf or desk.
The white front panel flips down to reveal the slot for inserting the material, and a holder on which you can affix either a fine blade head or marker, depending on whether you want to cut or draw designs.
Cricut Design Space
The Cricut Design Space is the "brain" of the machine. It is here that you assign the designs for the machine to execute. You can download the Cricut Design Space app on your handphone or desktop (it is available for Android, iOS, macOS, and Windows). Connect the app to your Cricut Joy via Bluetooth.
I prefer using the desktop version as I find it easier to navigate. This is especially so if you have more intricate designs made up of different design elements- it is much easier to shift the different elements around on a larger screen and with the help of a mouse, compared to using a small handphone screen and my nubby fingers.
There are thousands of craft templates available, but not all of them are free. I enjoyed browsing through them for inspiration as I think of the designs I would create- you can create your own project in Cricut Design Space: For basic designs, just add text and simple geometric shapes to the project area. For more complicated designs, you can upload your own picture files.
Making a card
As a newbie, I decided to go with a free card design template. I used Cricut card blanks and the optional card mat (sold separately). I inserted the bottom layer of the card under a protective plastic shield on the card mat so that it won't be affected when the blade cuts the design on the top layer.
After the design is cut, insert a different color card under the cut-out design for a pretty contrast. Here's the outcome: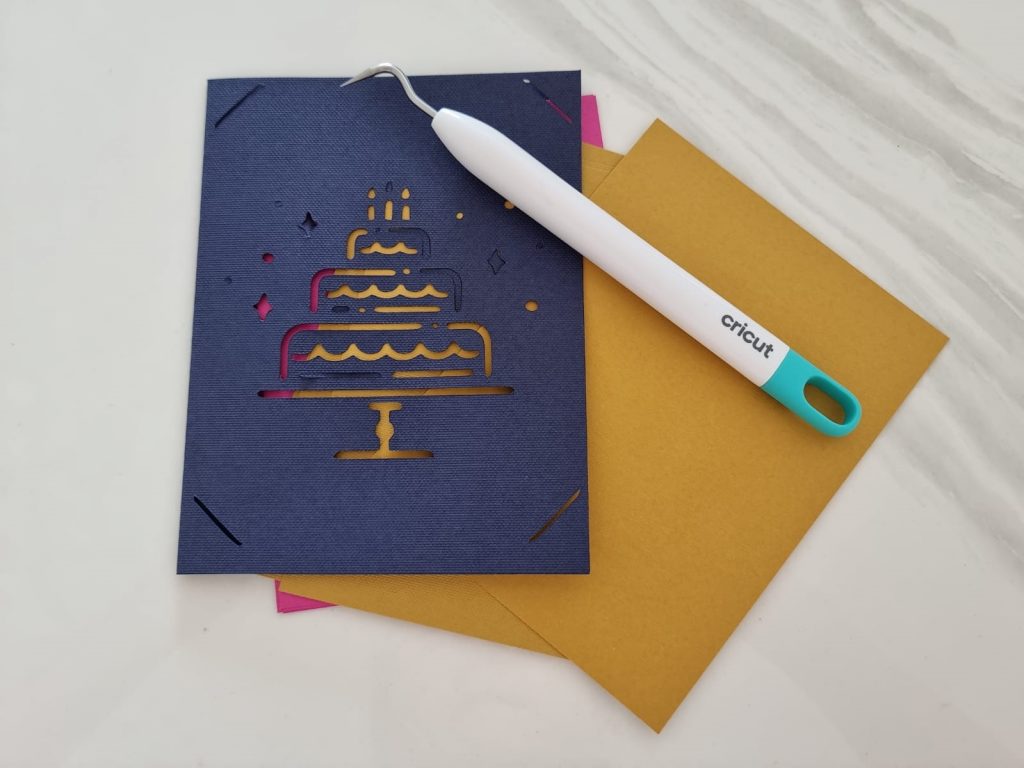 Making stickers
I also made vinyl decals. The smaller and more intricate the lettering, the more care and skill you need to transfer it properly. I used the Cricut prick tool to help me. If you don't have that, you can use toothpicks or the fine point of a tweezer too.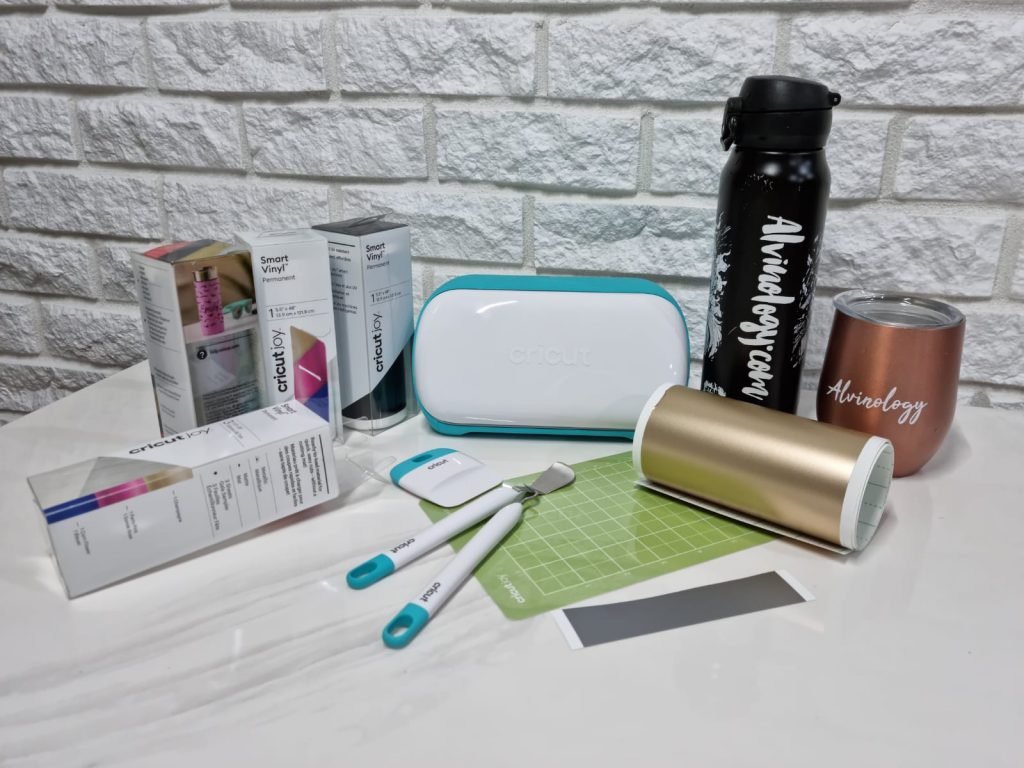 The Cricut ecosystem
Once you are sucked into the Cricut world, you'll feel like a child in candy land. There's a variety of Cricut accessories and materials designed for use with the Cricut Joy and other Cricut cutting devices. There are so many different colours materials perfectly-sized for the Joy, like five-inch-wide vinyl sheets for making stickers and appliques. Besides card stock which comes in a wide array of colours, there are even materials for making coasters and more.
Is Cricut Joy worth the price?
Costing a tad below SGD$300 (it currently sells for $289 at Spotlight and $299 at Lazada), it is not a sum that is negligible.
Considering that it provides a lot of fun while producing tangible creations, I would say it is a worthwhile investment.
If you are the type who spends a lot on store-bought greeting cards, you'd recoup your investment in no time! Also, you can save a lot by customizing your own mugs and tumblers or even phone covers instead of buying them off the shelves! Psst: Don't forget the extra brownie points from making DIY gifts for others- that's quite invaluable. 😉