Traveloka collaborates with The Social Kitchen (TSK) today for its social program honouring the frontline staff of Changi Airport who have been tirelessly working on the frontline in the travel and tourism industry during the pandemic.
From TSK's space in Jurong Bird Park, the Traveloka team worked with TSK staff to prepare, cook, and pack up the 1,000 plant-based burgers. The preparation of these plant-based burgers also promotes sustainable food and lifestyle practices that highlight Traveloka's commitment to taking care of the environment.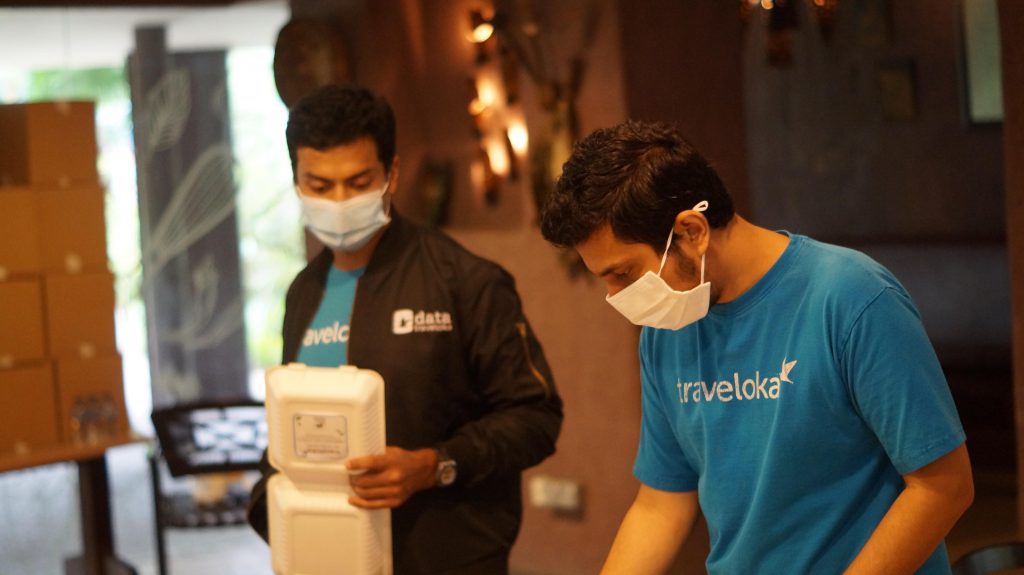 TSK and Traveloka delivered these burgers to Changi Airport Group, per safe distancing measures, which will then help to distribute the burgers to airport staff for lunch and dinner.
Traveloka also included Traveloka Hotels and Xperience coupons worth a total of SGD35,000 to frontliners as a further token of appreciation.
This first collaboration is part of Traveloka's commitment to building social inclusivity, promoting a sustainable lifestyle and showing appreciation to aviation workers.
This is also part of Traveloka's #WalkTogether Against COVID-19 movement, the company's initiative to combat the COVID-19 pandemic through joint collaboration with various stakeholders.