NAS (Network Attached Storage) is something which we may be familiar with using at work, but less so for home-use due to the high cost and technical challenges in setting it up.
QNAP (Quality Network Appliance Provider) with its solutions in software development, hardware design and an in-house manufacturing capability together with Convergent Systems (S) Pte Ltd has introduced the QNAP TS-230 Home File Centre & Multimedia Hub to attempt to address this market gap.
Priced at just S$299 with a 2-year limited warranty, the product is lightweight, quiet and versatile, specifically designed for home-use.
With work from home become quite the norm in the new normal, setting an entry-level NAS at home can come in real handy. Some usage includes: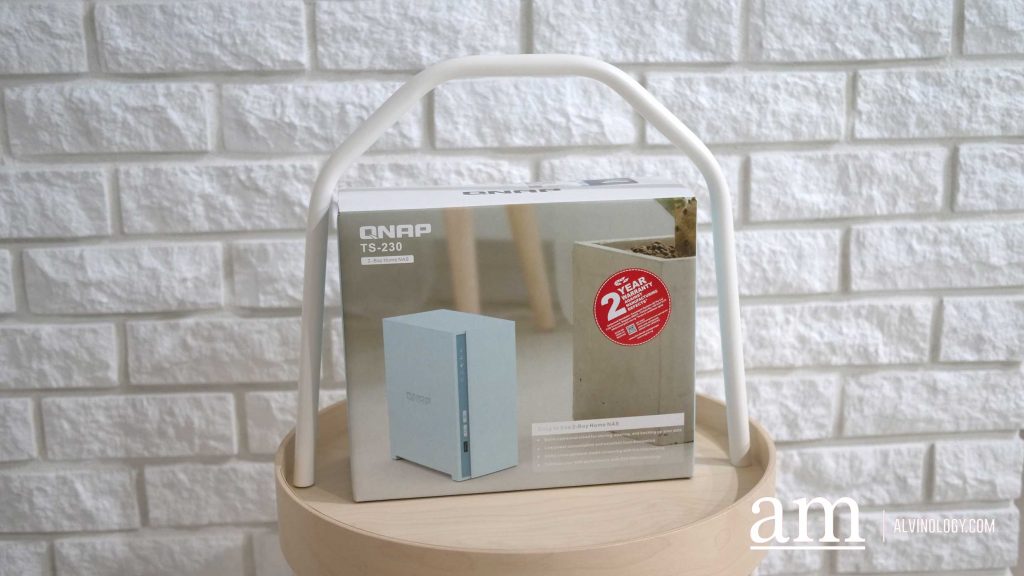 viewing family photos and videos from your smart television conveniently by loading them from your laptop to the NAS for easy access
sharing and transferring files easily across multiple devices
easy backup storage for your laptop
easy access to all your multimedia content for viewing across all devices
The product comes in an elegant shade of baby blue and would blend in nicely into your home. You can centrally store and back up all your digital files to the TS-230 for easily accessing, syncing, and sharing those files, creates snapshots to protect important files, and build a one-stop home entertainment portal for streaming photos, music, and videos to multiple devices in your home and beyond.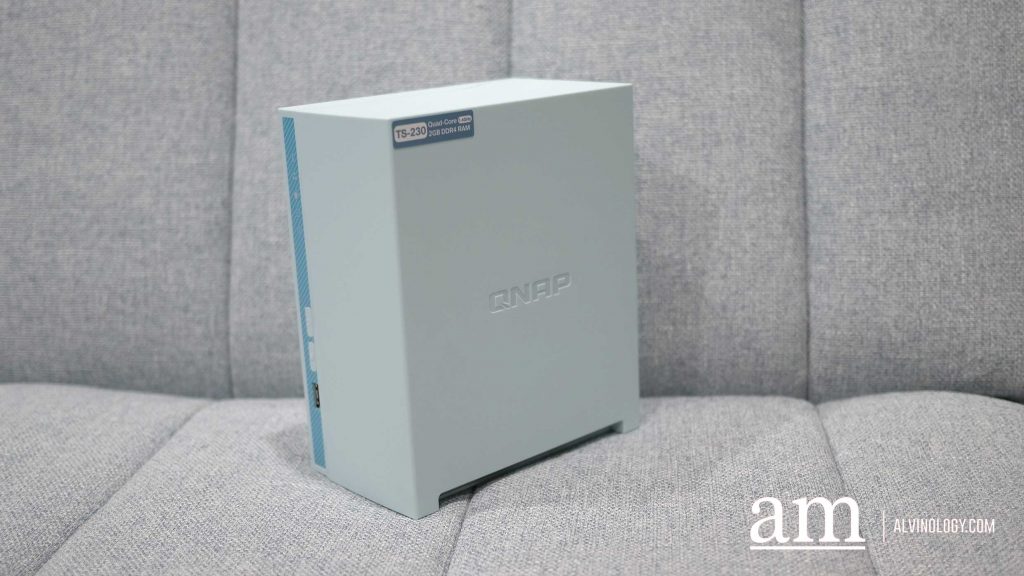 Note that the TS-230 do not come with the external hard drives.
The drive I'm using is WD Red Plus built for up to 8-bay NAS systems that are ideal for archiving and sharing and RAID array rebuilding on systems using ZFS and other file systems. These are cheap to purchase easily from Lazada and Shopee at about S$100 for up to 14TB in storage.
Installation requires some effort, but it is not rocket science. I am not an expert at computer hardware, but was able to assemble it relatively easily and set it up for usage.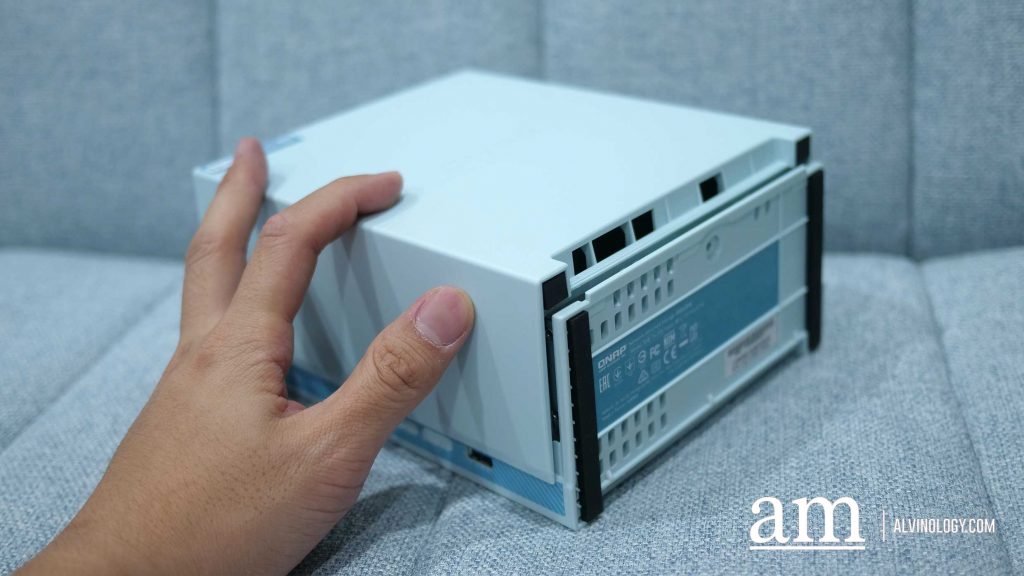 Upon unboxing, you can easily snap open the cover to install your hard drives. You would require a small screwdriver for this step. Thereafter, visit the QNAP website provided in your box, register your unit and proceed with the software installation, following the instructions.
At this stage, you can choose to configure your hard drives for pure storage, as back-up drives or a combination of both. I set up both the hard drives as pure storage for ease of use.
Set up your username and password, restart your laptop and you are ready to go!
When your laptop reboots, simply log into "NETWORK", looking for the QNAP NAS. I named it as "AlvinQNAP" for easy identification. Key in your username and password and you will be able to access the shared drive from any of your connected devices to transfer and open files.
Full Hardware Specifications
More details on the QNAP TS-230 is available on Shopee or Lazada if you are interested to purchase one for your own use.