New Zealand is often known as the country to get fresh and natural produces as well as quality food. Griffin's, New Zealand's number 1 biscuit and snackfood brand has just entered into the Singapore market from November 2015.
The company has had a long and illustrious history; it was originally a flour mill founded by John Griffin and his family 150 years ago. In 1890, he expanded into making bread biscuits and sweets from the raw ingredients he was milling.
The delicious snacks, made from quality ingredients and recipes that have remained largely unchanged through the centuries, promptly captured the hearts and palates of New Zealanders, and have continued
to do so for many generations.
Today, Griffin's Foods is one of the most recognisable companies in New Zealand, with over 300 products across four snacking categories and operates two manufacturing supercentres located at Papakura and Wiri, making it the biggest snacks manufacturer in the country.
Following the acquisition last year by Universal Robina Corporation, people in Singapore, as well as Kiwis living here will now get the chance to finally savour these treasures of New Zealand. Below are some of the new products from Griffin's that are now available in Singapore.
Griffin's Biscuits – Indulgent Sweet Treats


The Griffin's products launched in Singapore include a range of biscuits like the childhood favourite Cookie Bear Hundreds and Thousands, as well as Krispie, Choc Thins and indulgent real milk chocolate biscuits such as Hokey Pokey Squiggles, Chit Chats, and Chocolate Fingers.

Huntley & Palmers Crackers – Eat Like Royalty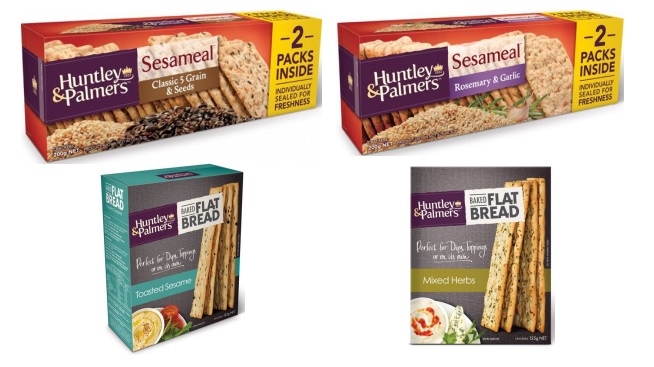 Also making their entrance to our local supermarkets are Huntley & Palmers, which has a history dating back to 1822. It was once the official biscuit provider to the British Royal Family as well as to royalty like Napoleon III and Leopold II of Belgium! Griffin's Foods obtained the license to make Huntley & Palmers biscuits in 1985, and continued the uncompromised art of making premium crackers to traditional baking methods & recipes.
The Huntley & Palmers range launched into Singapore includes Sesameal Crackers and Flatbreads. They are the perfect accompaniment to an impressive antipasto platter adorned with aged cheeses, cured meats, and delicious dips.
If you love fuss-free entertaining that still looks and tastes fancy enough to impress even the most discerning guest, then you'll love the new Huntley & Palmers range.
Nice & Natural Snack Bars – Get a dose of New Zealand vigour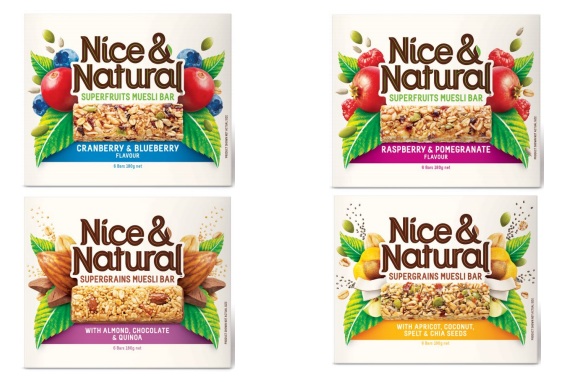 Products bursting with the goodness of fruits, nuts, seeds and grains! Nice & Natural Muesli Bars are the perfect packaged snack to help you feel naturally energised so you can power through your day.
Nice & Natural have been providing on-the-go muesli snacks for Kiwi's for over 30 years. Now you can get a dose of these delicious and energising full of flavor snacks too.
Exclusive Giveaway for Alvinology.com Readers
Good news! We have 3 x Griffin's products hampers to giveaway to 3 lucky winners! Here are the items included in the hamper: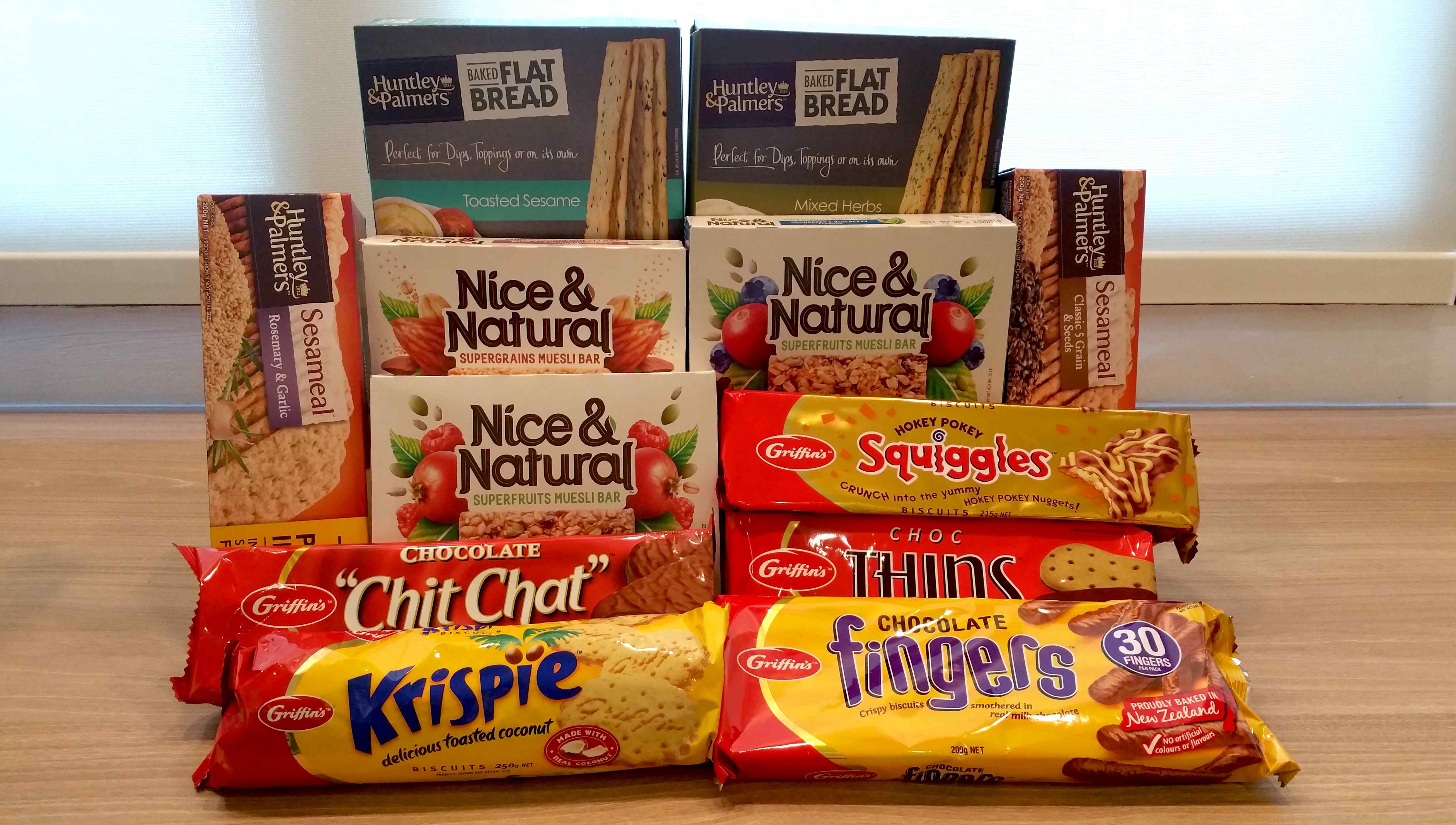 To win, complete the following:
Like Alvinlogy on Facebook

Like and share this post, tagging at least one other friend on Facebook whom you would like to enjoy the Griffin's products with if you are one of the winner for the hamper.

Tell us why you want to try Griffin's products. 
Contest closes 25 January 2016. Winners will be contacted via email.