A day in Batam, Indonesia, at Rumah Sakit Awal Bros Hospital, July 2012. The sound of wailing broke the usual silence in the recovery ward, sending volunteers scurrying to find out what had happened.
To their surprise, it wasn't coming from any of the patients, all of whom had just undergone reconstructive surgery and could be experiencing pain as the effects of anaesthesia were starting to wear off. It was a four-year-old patient's mother: Her son had just managed to utter "ibu" (Bahasa Melayu for "mother") for the first time in his life.
Born with a cleft lip, Izzad (not his real name) had never been able to properly pronounce plosive sounds accurately. Now, with the cleft successfully repaired, he could finally press his lips together to say "ibu", sending the woman into a hysteric fit of joyful sobs.
"We were at first puzzled why she was crying, since the operation was a success. Then we realised that being able to finally hear her son call her 'ibu' was a very emotional moment for her," recounted The Smile Mission executive director Abhimanyu Talukdar, speaking to Alvinology.com.
Under normal circumstances in Singapore, a child like Izzad would have received corrective surgery at about three months old. Sadly, in impoverished regions across Asia where one in every 500 children is born with a cleft lip and/or palate, tens of thousands of babies do not have access to proper treatment. Reconstructive surgery takes only 45 minutes and is inexpensive, but many poverty-stricken families can ill afford it. Local healthcare facilities may also lack the resources necessary for surgical intervention.
"Due to lack of exposure, some parents don't even know that there is a solution for their child's condition. They think that the defect is God-given, and live with it," said Mr Abhimanyu.
This is why Smile Asia – a global alliance of charities whose international secretariat is Singapore-based charity The Smile Mission – is on an urgent mission to reach every child on the continent with a cleft lip and/or palate, and give them the needed orofacial surgery – for free. Credentialed medical professionals such as an orthodontist offer their services pro bono and the cost of drugs and consumables, which cost S$480 per surgery, is waived for patients.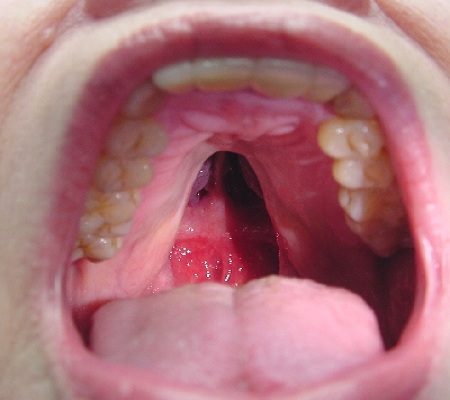 The problem with such congenital craniofacial deformities is not just a cosmetic one.
"If unrepaired, a child with a cleft lip and/or palate may not be able to breathe, drink, eat or speak properly. Malnutrition, medical and psychological problems can possibly ensue as a result," said Associate Professor Vincent Yeow, co-founder and vice chairman of the Smile Asia alliance, and chairman of The Smile Mission. This is why early surgical intervention is important, he added.
While there are no specific studies to quote, Mr Abhimanyu shared that he has heard of extreme cases where people born with these defects eventually died of malnourishment. And even among those who have grown accustomed to such hardships are the adults who have concealed themselves away from prying eyes much of their lives, tormented by the anguish of looking or speaking different than normal.
"The surgery doesn't just fix the deformity; it fixes the lives of especially those who have been hiding at home, afraid to go out, afraid of going to school," said Mr Abhimanyu, who is also a co-founder of Smile Asia.
News of a mission usually prompt an avalanche of supplications. The minimum age for patients is six months, but not all patients are babies, with adolescents, grown-ups, and even elderly patients above the age of 70 seeking surgery for facial defects they have endured for decades.
Since it started in 2008, The Smile Mission has contributed to 6,506 free surgeries (as at Dec 31, 2015) in Cambodia, India, Laos, Bhutan, Indonesia, China, Uzbekistan, Bangladesh, Myanmar, Mongolia, Thailand, Philippines and Timor-Leste.
Funding from corporate and individual donors is not the only thing which has made these missions possible – non-medical and credentialed medical volunteers are needed on board to operate them. Comprising surgeons, anesthetists, nurses, pediatric dentists, speech therapists, photographers, interpreters and administrative coordinators, a typical team of about 35 volunteers is needed for a seven-day mission to perform an estimated number of 80 to 100 surgeries.
One such volunteer is senior staff nurse Florence Ng, who is an outpatient nurse at the dermatology service of KK Women and Children's Hospital (KKH). She has joined The Smile Mission on four trips since 2011 – twice to Batam, and twice to Uzbekistan, a landlocked nation in Central Asia 17 hours away from Singapore by non-direct flight. While KKH staff have the benefit of using volunteer leave to go on missions such as these, Ms Ng, 45, has to sacrifice time she would otherwise be spending with her two teenaged sons, Maverique, 17, and Tyvorique, 13.
"I explained to them that a special group of people needed my help," she said.
During missions, she takes care of patients pre- and post-operatively, explaining to the family what the surgery would involve, managing pain relief after the op, and teaching caregivers how to care for the patient before they leave the hospital.
Indeed, the work of The Smile Mission volunteers like Ms Ng is what puts smiles on the faces of children, and their mothers. And it is precisely their smiles which keep her going back as a volunteer. "It is an experience that no amount of money can buy," she said, tearing up. "It's emotionally moving, to see that no matter the condition a child is in, he or she is perfect to the parents. It's their perfect imperfections that make a parent's love shine through."
On top of sacrificing time and effort, Ms Ng has also been buying a special Valrhona chocolate and banana cake that The Ritz-Carlton, Millenia Singapore has been selling each year for the past two years, in conjunction with Mothers' Day and in support of Smile Asia Week (May 2 to 8). This year, the five-star hotel wants to sell 5,000 cakes, the proceeds of which will go entirely to The Smile Mission. The charity is hoping to raise S$2.1 million to pay for 1,300 surgeries over 20 missions this year.
At the price of $35 a cake, it's a small step one can take to help transform the smile of a child who needs corrective facial surgery.
To pre-order a 500g Valrhona chocolate and banana cake made by The Ritz-Carlton, Millenia Singapore, click here. It is also available from the retail kiosk located in the hotel lobby from May 2 to 8, 10am to 8pm daily.
To find out more about Smile Asia and how you can donate, go to www.smileasia.org and visit their Facebook page. To register your interest as a volunteer, click here.