When Gillian Chung married Taiwanese-American cosmetic doctor Michael Lai in December 2018, some people and the singer-actress' fans said that the relationship wouldn't last. As Gillian Chung's husband, Michael Lai is eight years younger than his wife, with him being 30 and Gillian being 38. Michael had also allegedly gained a reputation as a heart-breaker before his marriage to Gillian.
What's more, their high-profile lives could get in the way of building the lives they want.
Baseless rumors and useless "receipts"
Recently, rumors of a supposed affair between Michael Lai and an Instagram model have cropped up, with one netizen saying that they had "receipts" which included a screenshot of the 30-year-old doctor and the model. But when you look closely, Michael is speaking with three male friends in a video call. While he may be making a provocative face and is dressed in only a bath robe, there is no buxom IG model on the other line.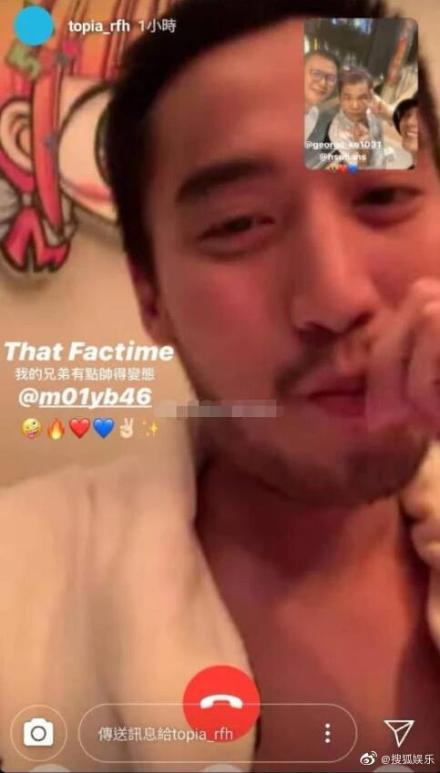 photo from Weibo
And just in case you were wondering, here is the model he allegedly had an affair with.  Another accusation of the netizen that started the rumor is that Michael would party hard with his friends while Gillian was away.
photo from Instagram
According to the 8Days report,, the Instagram model is also unaware of any connection to Michael Lai, and is quite shocked that someone she doesn't know could implicate her in such a thing.
The rumor that the netizen involved said that while Gillian is out on her work trips and other responsibilities, her husband Michael would allegedly start collowing Instagram models and talking to them. He would then delete them when Gillian gets back from her trips.
https://www.instagram.com/p/Bx_92fPjqCT/
Gillian Chung responds to the rumor
In a Weibo post, Gillian said, "It's the first day of school, we won't be taking part in all the excitement (smiling but keeping silent)," she wrote. She also added the line "This has nothing to do with you."
Michael has responded to her post with "I love you my wife."
Netizen who started rumor apologizes after Michael threatens legal action
After Michael announced that he would be suing the netizen who started the rumor, the ones who were responsible (albeit protected by anonymity) put out an apology that said, "We didn't know that it would be posted on the platform. When we found out that it had been published, we immediately requested for the content to be removed and informed the team that there could be serious consequences. We pleaded for an hour but to no avail."
Read about an actual affair that happened in the marriage between Andy Hui, Jacqueline Wong, and Sammy Cheng.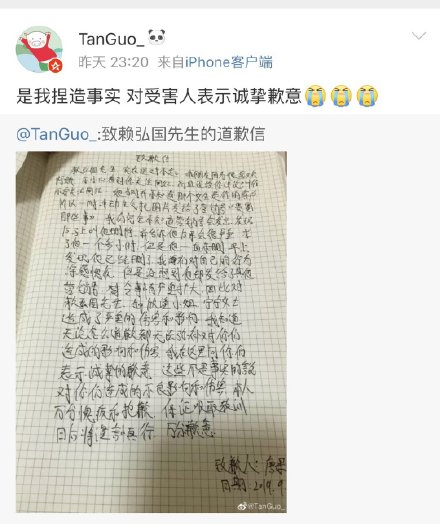 photo from Weibo
The person involved in the rumor said that the content of the accusations were only sent to them by a friend and that they deeply regretted their actions after the post went viral.
Michael emphasized that his reputation has been severely tarnished by the baseless accusations and an official warning had been issued. Michael also said that he is focusing on opening his new clinic in the USA at the moment.
Header image from Michael Lai Instagram account and Weibo.