Any foodie will tell you that the most exciting thing in the Hong Kong Michelin Guide 2016 is the unprecedented inclusion of 23 street food choices, paving the way for more appreciation for local specialities. We go through the guide's recommendations for 2016 and whittle down 10 places where you can eat the most representative food in Hong Kong without breaking the bank.
Kam's Roast Goose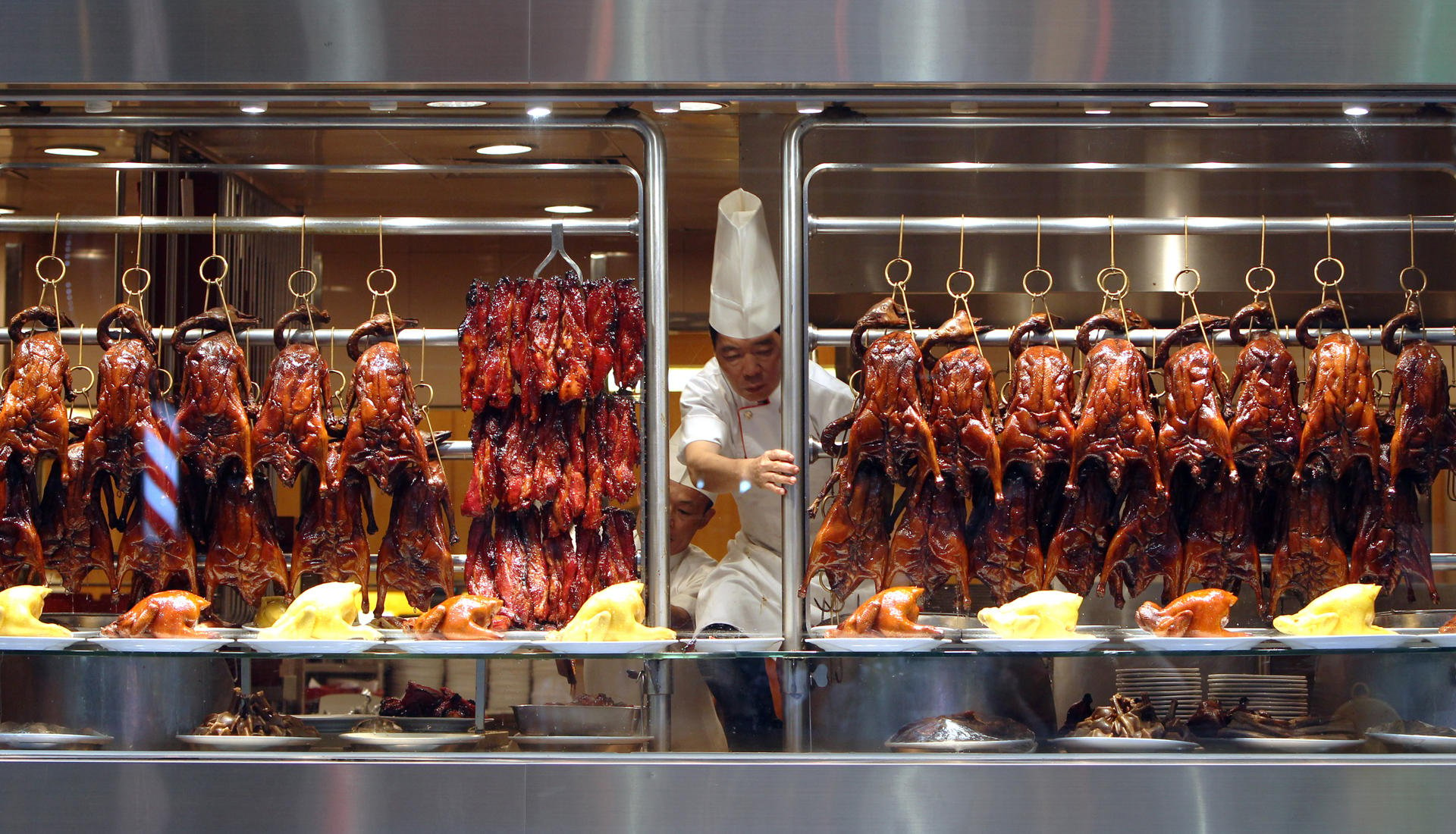 Owner Hardy Kam is the grandson of famed Yung Kee founder Kam Shui Fai, and was trained at Yung Kee. He hired his father's former chef to ensure that the goose is as crisp and succulent as it is at Yung Kee's. Kam earned its first Michelin star last year just four months after it opened. According to reviews, the goose here is very similar to Yung Kee's, and the plum sauce is said to be even better. Suckling pig, goose neck and head, and goose blood pudding is also available.
Address: 226 Hennessy Road, Wan Chai, Hong Kong
Price: HK$50 to HK$150 (S$9.10 to $27.40)
Joi Hing
This old school roast meats shop run by the Chow family has been a feature in Stewart Road since 1975 and is run by the affable Mrs Chow, who has a special recipe for the marinade. Pork, duck and goose are the primary meats, with the char siew being highly recommended. Don't bother looking for a menu – order your food off cards stuck on the walls.
Address: 1C Stewart Road, Wan Chai, Hong Kong
Price: HK$30 to HK$60 (S$5.50 to $11)
Lei Keung Kee (North Point)
A horde will appear outside this small egg waffles stall before it opens at 11am, and patrons have to pay before they're given a number to collect their waffle. Colloquially known as gai dan zai in Cantonese, one gets 30 egg puffs arranged in a honeycomb-like structure on a sheet of baked batter. Sweets.seriouseats.com describes it as "Feather-light and semi-hollow, with a thin, brittle crust on the outside that gives way to a spot of soft-n-chewy in the centre".
Address: 492 King's Road, North Point, Hong Kong
Price: HK$15 (S$2.70) for one waffle and HK$28 for two waffles
Hop Yik Tai
This roadside stall in Sham Shui Po is said to sell some 5,000 rice rolls every day. This is not the restaurant-type of cheong fun which comes with fillings, but mini rolls of thin rice starch tightly wound into tubes. Oiled with a thin layer of lard, they're meant to be eaten doused in a sauce comprising sesame paste, soy sauce, sweet sauce and chili sauce with a sprinkling of toasted sesame seeds. Try the braised pork skin and daikon as well if you're craving a fuller meal.
Address: 121 Kweilin Street, Sham Shui Po, Hong Kong
Price: HK$6 for four pieces, HK$8 for six pieces and HK$11 for nine pieces of cheong fun; HK$11 for a small portion of braised pork skin and daikon.
Kai Kai
This is the locals' go-to place for some comforting, traditional Chinese tong sui (literally translated from Cantonese to mean "sugared water"). Try the glutinous rice dumplings in ginger sweet soup; stewed papaya with rock sugar, steamed egg pudding and red bean soup with lotus seed.
Address: 121-123 Parkes Street, Jordan, Hong Kong
Price: HK$20 to HK$30 (S$3.60 to $5.50)
Trusty Congee King (Wan Chai)
Mr Lam is purported to be the first congee seller in Hong Kong to use a fish soup base. His specialities include salted meat rice dumpling and poached fresh fish skin.
Address: 7 Heard Street, Wan Chai, Hong Kong
Price: HK$30 to HK$110 (S$5.50 to $20)
Kung Wo Tofu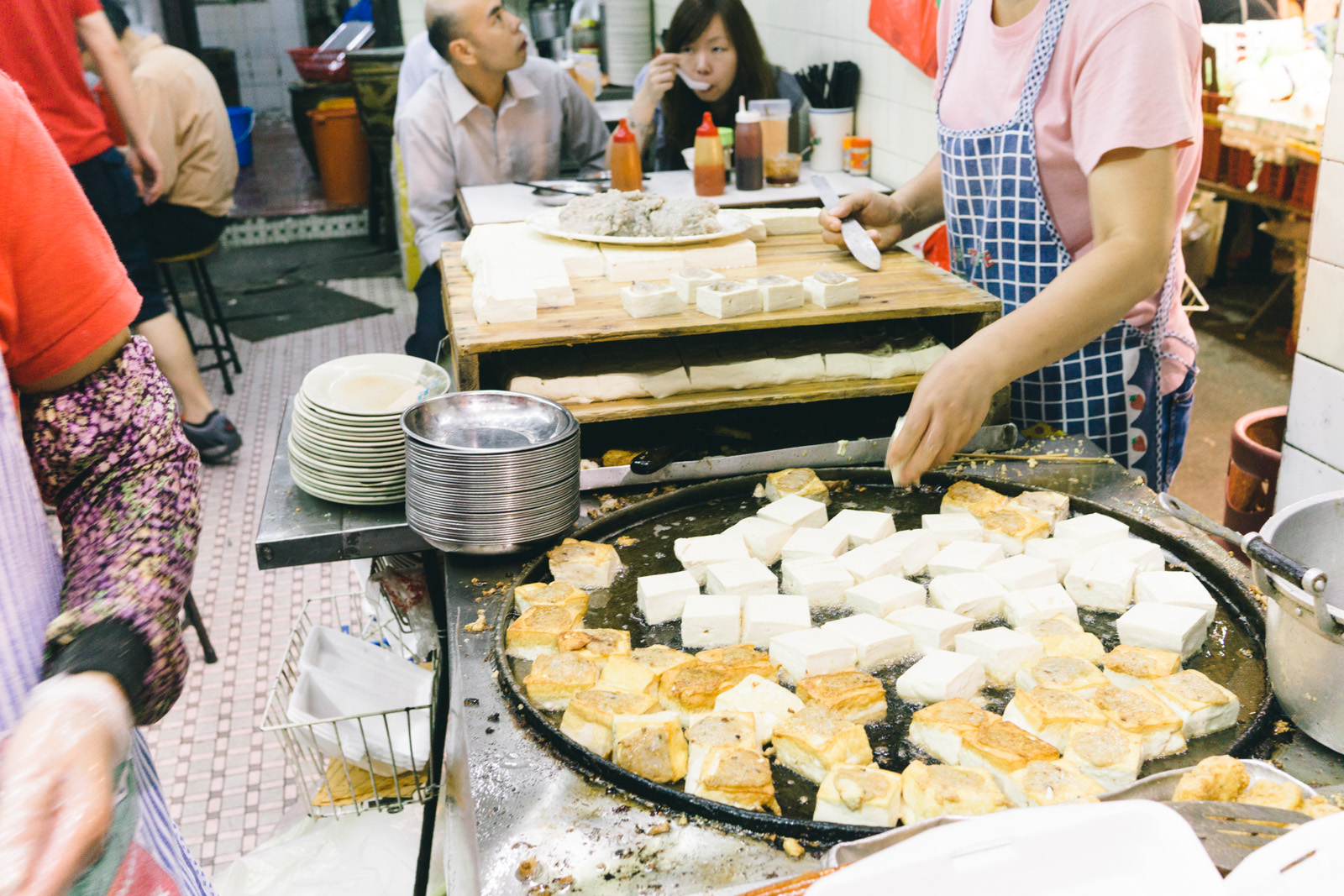 Established in 1893, this place sells all manner of things related to the soy bean, such as tofu pudding, pan-fried tofu and homemade sugar-free soy milk. You can also bring home fermented soy bean paste.
Address: 118 Pei Ho Street, Sham Shui Po, Hong Kong
Price: HK$30 to HK$50 (S$5..50 to S$9.10)
Chin Sik
Piping hot noodles doled out from a pushcart with your choice of toppings.
Address: 49 Shiu Wo Street, Tsuen Wan, Hong Kong
Price: HK$25 to HK$50 (S$4.50 to S$9.10)
Ying Kee
Slurp up traditional silky, slippery Cantonese wontons at this old school shop in San Po Kong.
Address: GF, 10 Hong Keung Street, San Po Kong, Hong Kong
Price: HK$25 to HK$40 (S$4.50 to S$7.30)
Soupreme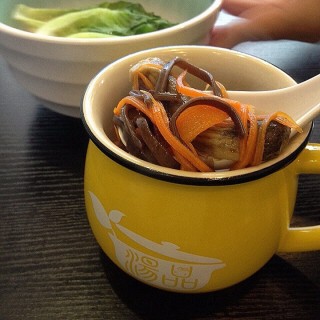 Get your fix of nourishing Cantonese double-boiled soups like matsutake soup.
Address: 20 Beech Street, Tai Kwok Tsui, Hong Kong
Price: HK$30 to HK$50
GIVEAWAY for Alvinology.com Readers:
Salivating yet? Tell us which is your favourite place to eat in Hong Kong and stand to win 1) USB with HK Skyline or 2) Crystal chopsticks (both limited edition) from the Hong Kong Tourism Board. We have five sets of each to give away. To win, share this post on Facebook and tag at least one other friend.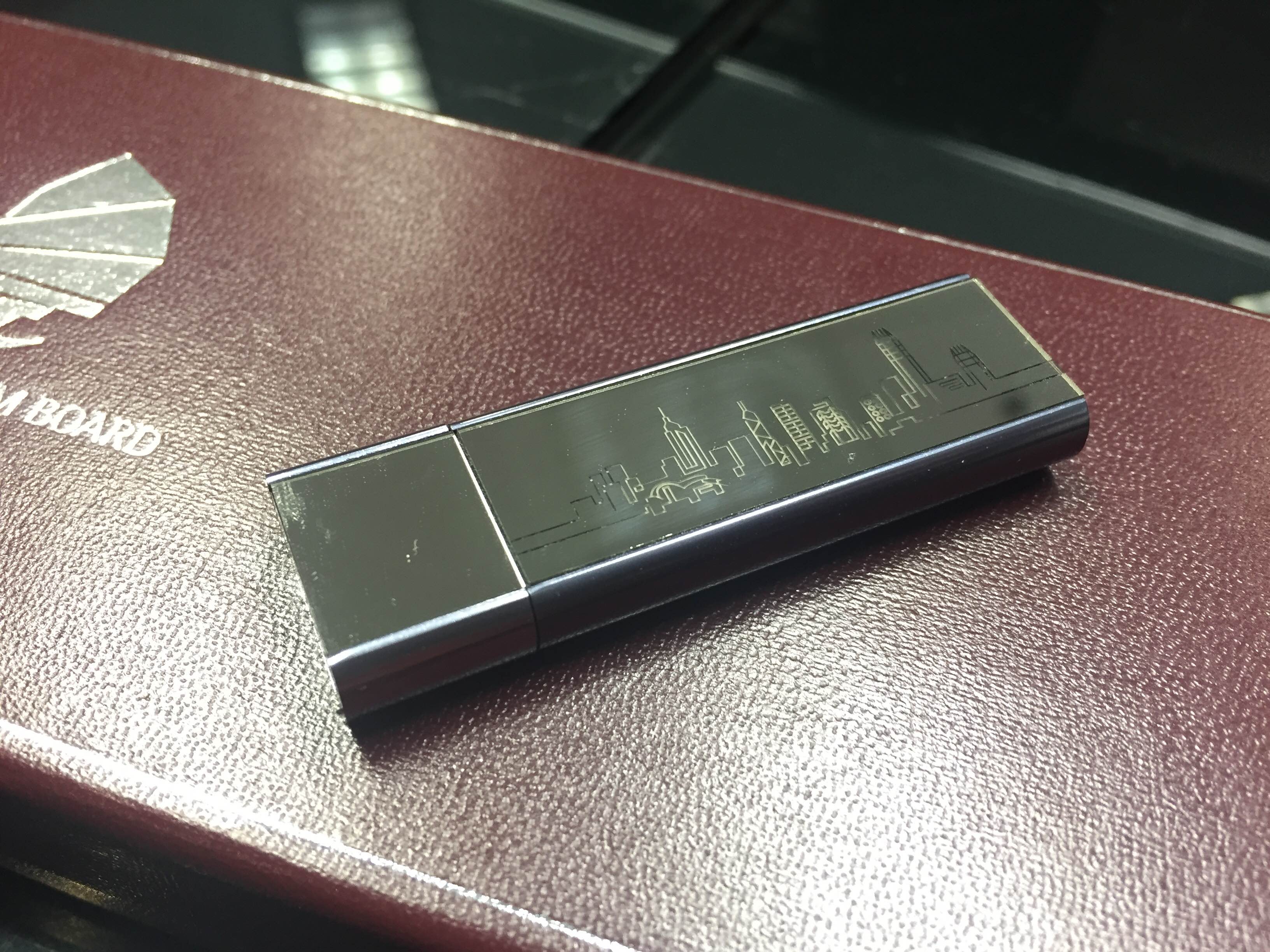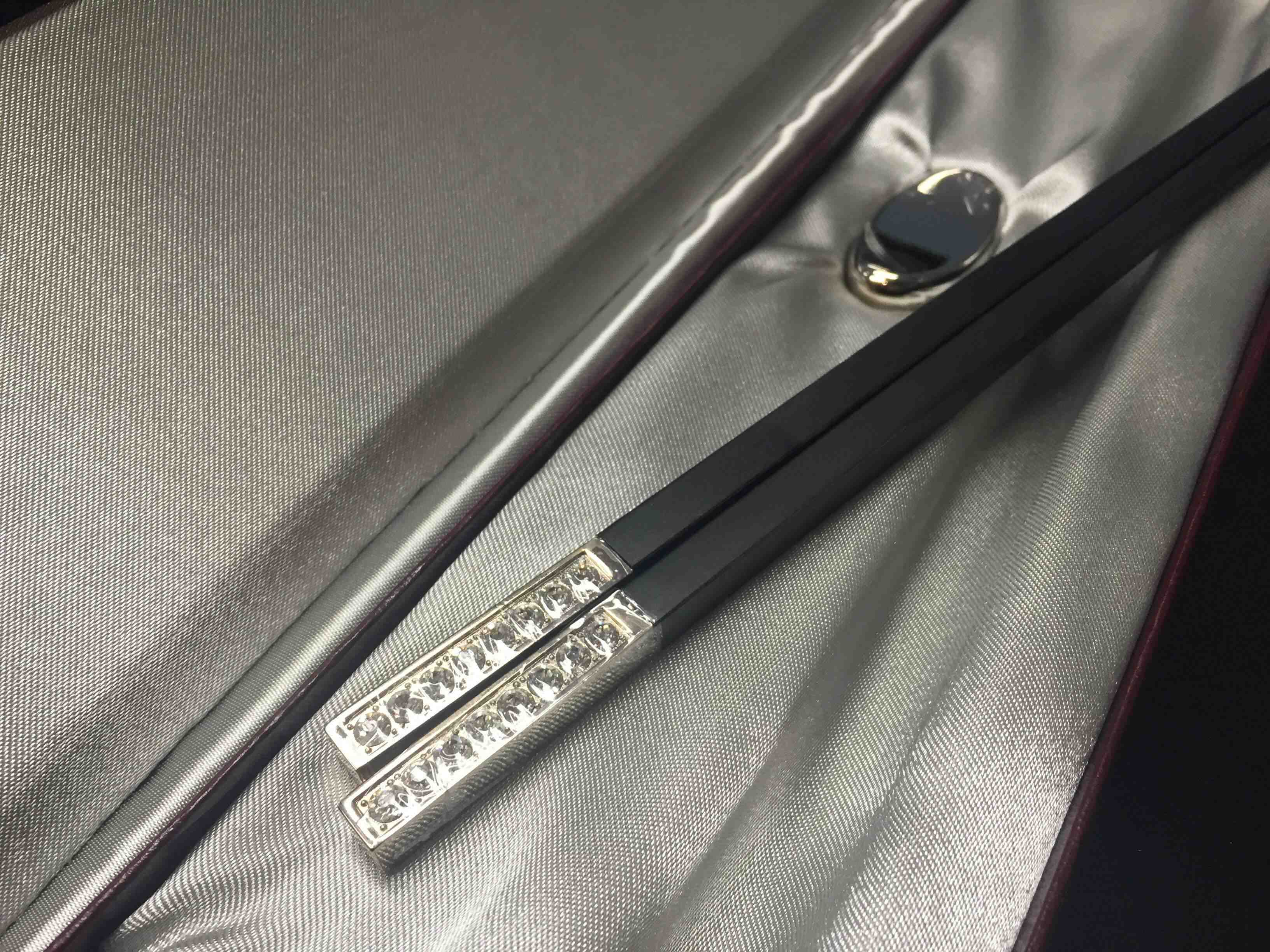 Then, book your flight to Hong Kong and your hotel room now with Skyscanner, a free handy travel search engine (available online and as a mobile app) which allows you to compare and book prices for flights, hotel and car rental.
Check flights to Hong Kong here.
Sources: The Straits Times, viamichelin.com, http://sweets.seriouseats.com, www.scmp.com, danielfooddiary.com, kampungboycitygal.com, jaznotabi.wordpress.com