After fading away from the political scene by not competing in GE2015, what has former political firebrand, Nicole Seah been up to?
This: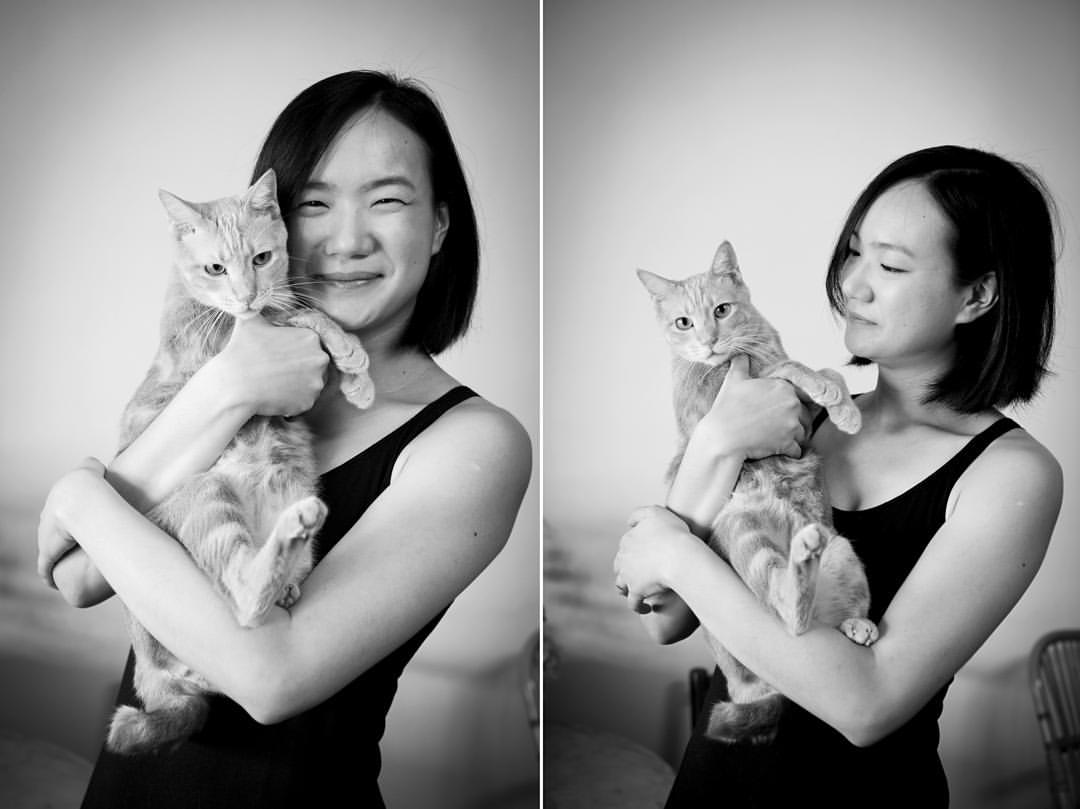 Photo by Bernice Wong
Love Kuching Project would like to cordially invite everyone to their pop-up cat cafe, the first of its kind in Singapore:
Time and Date: 11am-5pm, Sunday 29 Nov
Venue: The Garden Slug, 55 Lor L Telok Kurau
Organiser: Love Kuching Project
Objective: To raise funds for Love Kuching Project's cattery operations.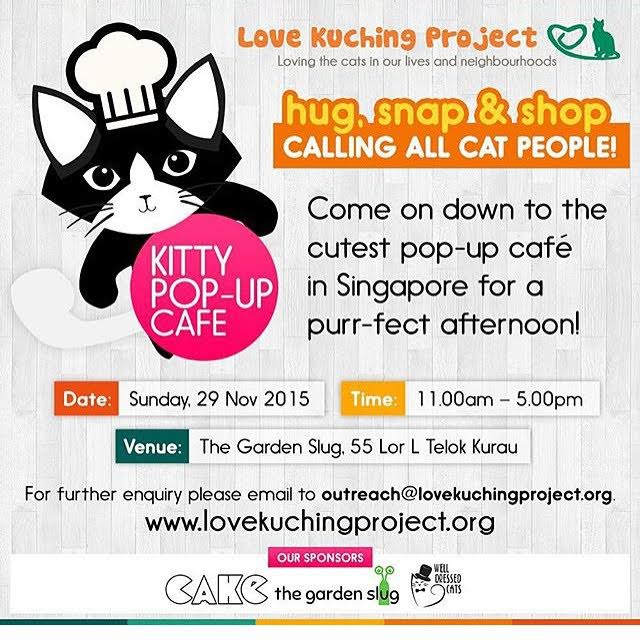 Programme:
1) Hang out with Love Kuching Project's therapy cats at The Garden Slug for a Sunday afternoon from 11am-5pm
2) For S$10 per head, get professional photos taken with the cats. Each person will have one photo printed on the spot, and more uploaded online for them to download. All proceeds will go towards their cattery operations. Love Kuchin Project is partnering with Kevin Lee from Cake Photography.
3) There will also be cat accessories on sale at lowered prices. All profits will also go towards Love Kuching Project.
Here are some examples of photos that were taken professionally:
Photos by Nicholas Lee of Furry Photos
Love Kuching Project is a Joo-Chiat founded and volunteer-run cattery that rescues abandoned cats, fosters cats for adoption, rehabilitates injured cats and sterilises strays. Love Kuching Project set up a therapy avenue in 2013 to train cats for assisted therapy at organisations in need. Existing clients include MINDS, Ren Ci Nursing Home, Thye Hua Kwan and Club Rainbow.