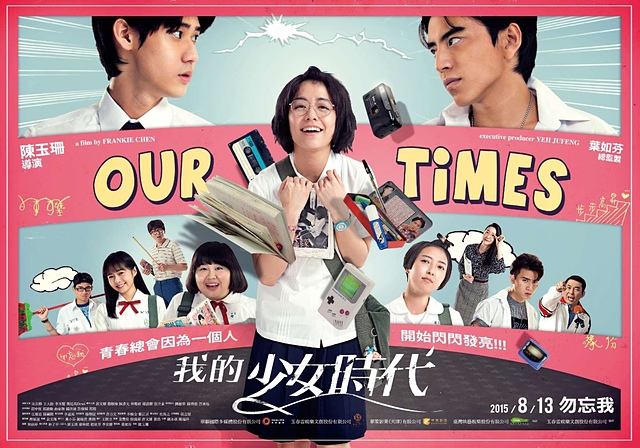 Fans of school days romance movies will be delighted to know that there is another such sappy movie from Taiwan showing in local cinemas now – Our Times (我的少女时代).
Remember You Are the Apple of My Eye (那些年,我們一起追的女孩) in 2011? This is like the female version with a female lead.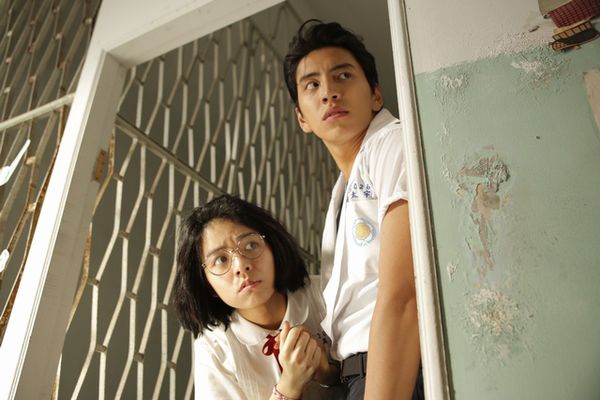 Casting aside the fairy tale ending and many illogical sequences in the plot, the movie was very enjoyable to watch for my wife and I. It transported us back to our teenage years. A time when there were no mobile phones and limited internet access. Back then, people still bought posters of their favourite idols and queue to buy CDs. Love was simple.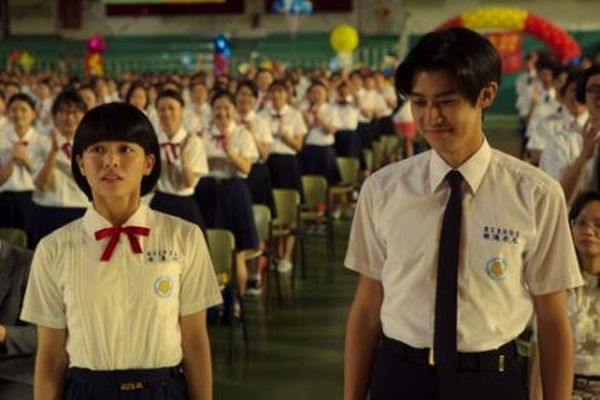 School days romance movies are a new genre, set to conquer the theatres. They were not so prominent in the past, probably because going to school was a luxury during our parents and grandparents' generations in this part of the world. Things have changed and most of us would have gone through at least ten years of education. Such shows are very relatable to our growing up years, capitalising on nostalgia to drive ticket sales.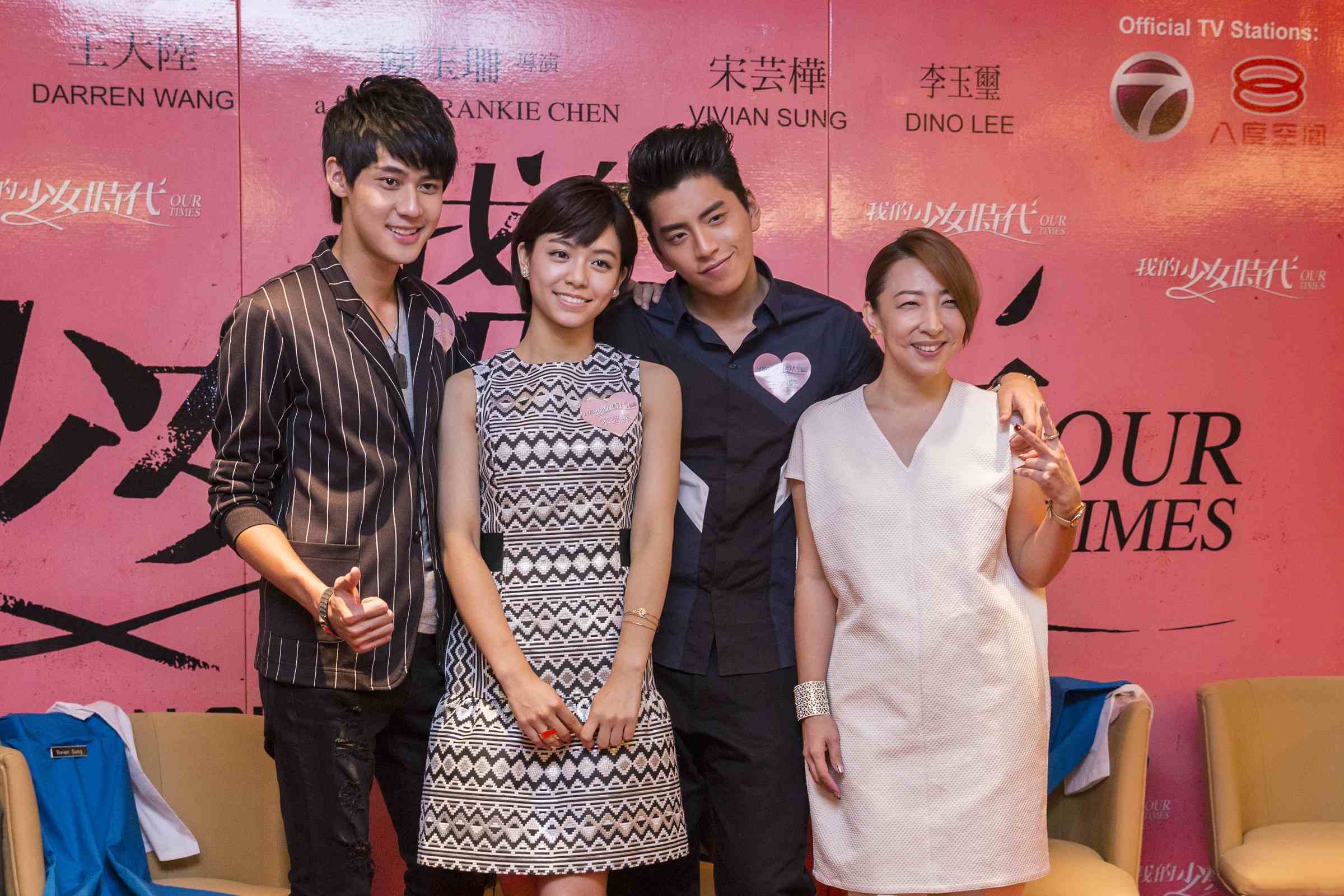 I can foresee this movie doing very well at the local box office. Both singles and couples would all enjoy watching it, thanks to the feel-good romantic elements. The cast of young new talents were also a refreshing change. The two main male and female leads have good onscreen chemistry.
The main theme, "Always Remember the Courage of Youth", resonants well with those from my generation, given that the main protagonists are set around my age, with flashback to their youthful and more courageous pasts.
We only live once and should really be doing the things we love and loving the right people.
OUR TIMES (我的少女时代)
Cast : Vivian Sung 宋芸桦、Ta Lu Wang 王大陆、Dino Lee 李玉玺、Dewi Chien 简廷芮
Director : Frankie Chen陈玉珊
Producer : Yeh Jufeng 叶如芬
Now Showing in Singapore cinemas
Run Time: 134mins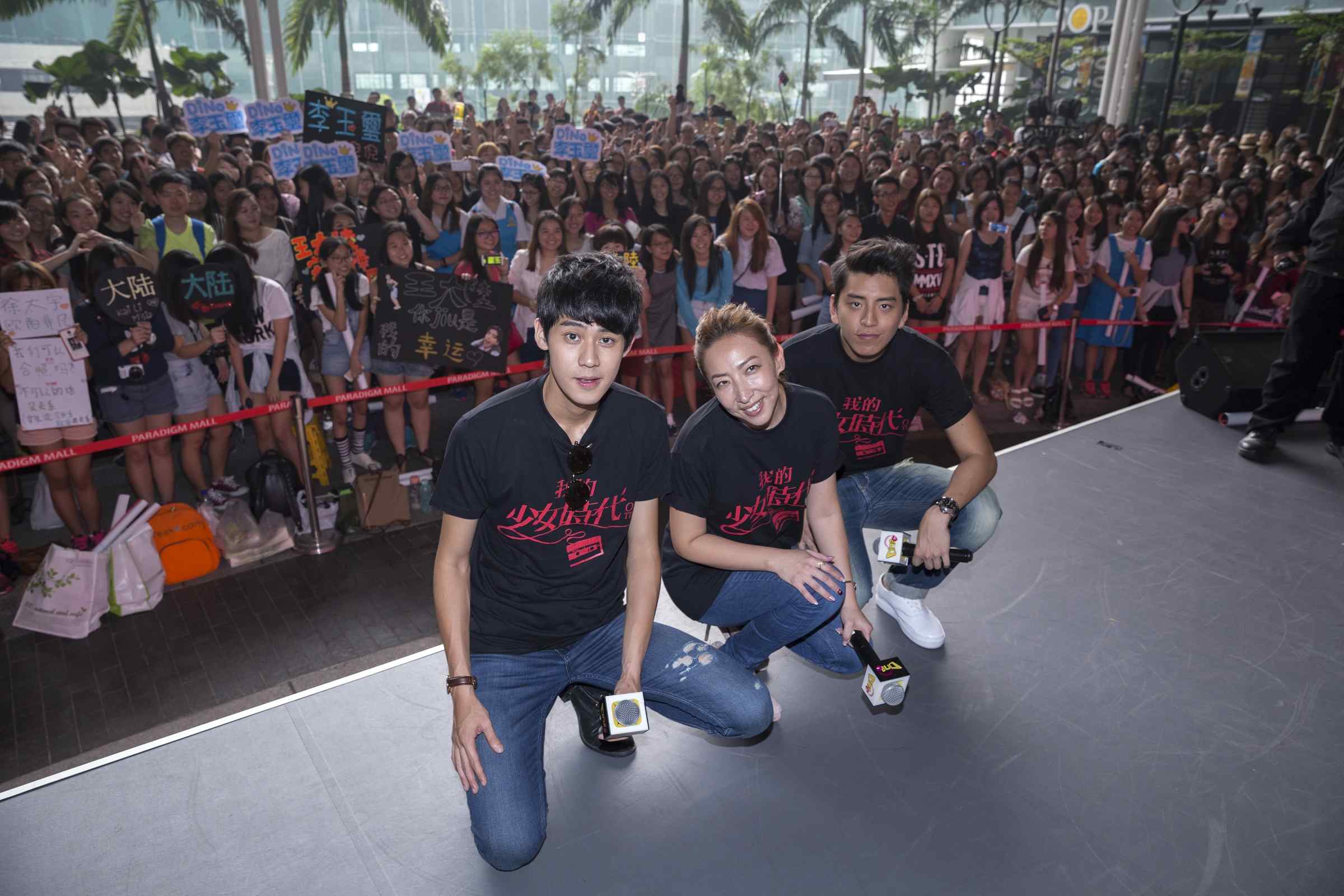 Synopsis: 
We all had to live through and rise above the awkward years in high school, and regardless how long it may have been a distant past you wish to forget, there's always a beautiful memory somewhere waiting to be awakened. A joyful moment that truly belongs to you.
An ordinary high school girl Lin Truly (played by Vivian Sung) pines over the most popular guy in school Ouyang Extraordinary (played by Dino Lee). The school's troublemaker Hsu Taiyu (played by Ta Lu Wang) falls for the prettiest girl in school Tao Minmin (played by Dewi Chien). Together, Truly and Taiyu, work through misadventures to help each other win their dream dates. Through this youthful rite of passage, their friendship evolves and they learn a thing or two about true love.
林真心(宋芸桦饰),一个平凡至极的高中女生,偏偏喜欢上全校最受欢迎的男神欧阳非凡(李玉玺饰)。偶然发现他和校花陶敏敏(简廷芮饰)交往的秘密;在喜欢敏敏的流氓学生徐太宇(王大陆饰)的胁迫下,两人组成「失恋阵线联盟」,誓言拆散这对金童玉女,帮彼此倒追心上人。
一个LOSER壁花如何走到白马王子身边?一个地痞混混如何把到圣女校花?两人一路跌跌撞撞、笑料百出;却万万没想到对彼此动了心,从《朋友》一生一起走,到我对你《有一点动心》,再到《爱火》在燃烧。
在那个电脑还用磁碟片、网路还在数据机、还会相信人头鱼和幽灵船的90年代,他们相遇然后错过,告白然后告别。 18年后,当周杰伦变成老艺人,《听海》变成老歌;当她再一次遇见初恋的「那个他」,他们能否回到遗憾之前,那个美好纯真的少女时代?