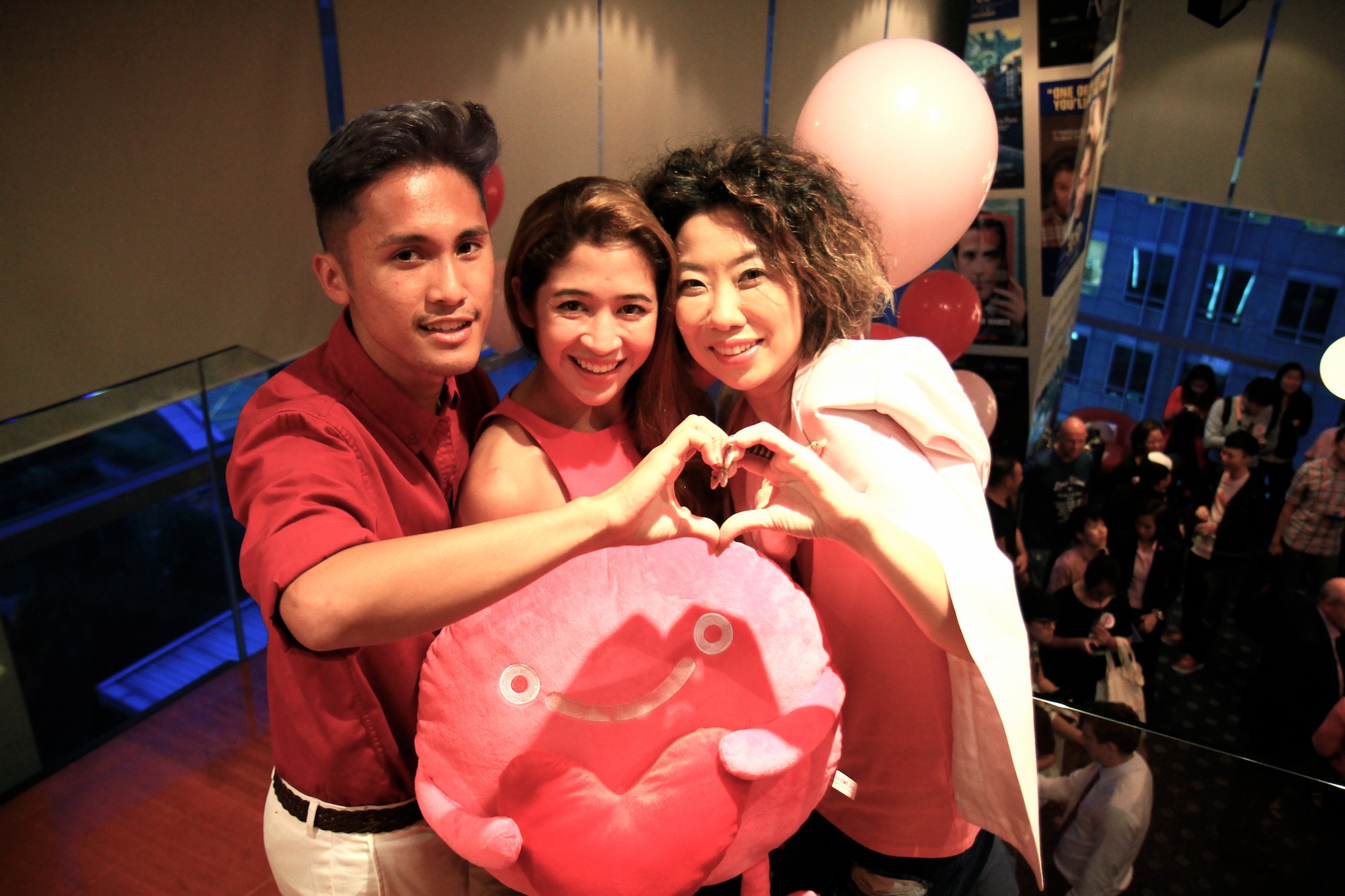 Love knows no limit. We earn the right to say, "I Do". We deserve to outstrip the social barriers for our heartthrobs.
And to all that, let's countdown to the annual movement for seizing the freedom of self-determination with Daren Tan (TV Actor), Patricia Mok (TV Actress), Munah & Hirzi (YouTubers)!
After an extensive suspense, Pink Dot 2015 finally unveiled its 7th year for its lesbian, gay, bisexual and transgender (LGBT) community with a fresh line-up for the Pink Dot Concert to support the Freedom of Love regardless of sexual orientation or gender identity.
Expect gigs by Dirt Boyz & Plus Point for their staggering dance moves and singers Gentle Bones & Inch Chua sending some love with their eloquent chorus warbling in the blue sky. On top of that, Pink Dot 2015 Ambassadors Daren Tan and Munah & Firzi will also join to dazzle the audience with their entertaining performances.
As many challenges still remain, Pink Dot aims to help build a kinder and more inclusive Singapore. Leading this year's sponsors are the influential media houses – Cathay Organisation, Twitter, Bloomberg, join returning sponsors Google, Barclays, J.P.Morgan, Goldman Sachs, BP, and The Gunnery.
With these efforts, it marks a new record in the number of corporate brands publicly declaring their support for the Freedom to Love and helping to increase society's understanding and local acceptance of LBGT community.
"As Singapore enters a period of reflection about how far it has come and where it will go from here, we would like to present Pink Dot 2015 as an opportunity for all to contemplate the same about LGBT community here. while there have been positive steps forward towards a more equal and inclusive society, it is also undeniable that the LGBT community still faces many challenges in terms of acceptance. We would like Pink Dot to continue to be a beacon of hope for the future, as well as a call to action for everyone to do their part in making Singapore a loving home for all", said Poerin Choa, Pink Dot SG spokeperson.
The event culminates with giant formation of the giant human Pink Dot, having a get-together to appreciate the beauty of solidarity and love. Attendees are invited to bring along their pink torches and light them up after dusk to deliver a heartfelt demonstration of inclusiveness and release the shadows of fear and ignorance that drive the prejudice against the LGBT community.
Hashtag #PinkDotSG, #FreedomToLove #WhereLoveLivesSG to spread your words and raise the awareness across social platforms. As part of its community outreach efforts, Pink Dot has also launched a social media campaign in partnership with local internet start-up, Campaign.com. To show more love, upload photos of yourself on www.campaign.com/WhereLoveLivesSG with a heart-shaped hand sign and hashtag #WhereLoveLivesSg in solidarity with the movement.
|| A teaser to keep you in suspense while crunching to 13 June 2015 @ Hong Lim Park||:

####