Mix team-oriented sporting events and a smashing dance party – and you get Vibe Beach Sports And Music Festival.
From early morning till late afternoon, a massive part of Siloso Beach on Sentosa Island, Singapore, was transformed into a multi-sport playground. Throughout the day, teams sweated it out at the beach soccer and beach volleyball arenas. One could really feel the passion in the air as everybody battled it out to snag the top prize of $1,500 cash, on top of VIP passes to the dance party at night.

Zumba is all the rage these days, and that was clear from the turnout at the event. A full 1-hour Zumba session led by French celebrity Zumba instructor, Alix Pfrunder, and four other bubbly instructors, turned up the heat several notches on Siloso Beach. Familiar pop tracks I love like Iggy Azalea's "Booty" and Jason Derulo's "Talk Dirty", along with other Latin-centric soundtracks paced the whole heart-pumping workout.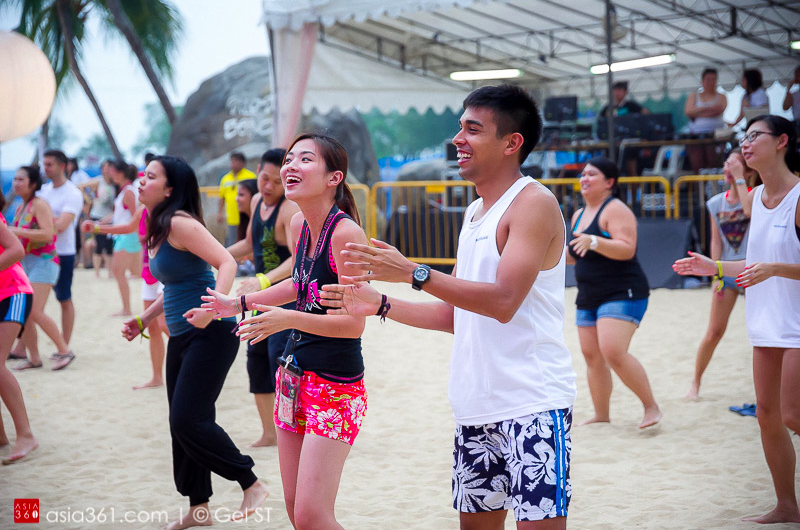 A good 200 to 300 participants kicked up a sandstorm as they tried to break Singapore's record for the largest Zumba dance party. Amidst the enthusiasm from the participants, my camera sling bag was covered in a fine layer of sand just after five minutes of sand-stomping by this zealous bunch.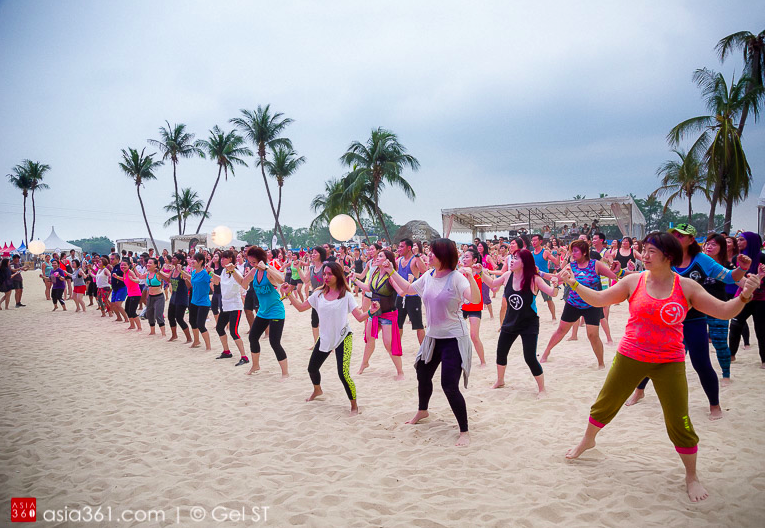 After intense workouts, the best way to hydrate oneself would have to be a bottle of water. Upon entry to the event, each guest received a drawstring goodie-bag. Among other goodies like a waterproof handphone pouch and glowing LED foam sticks, I found the complimentary bottle of FIJI Water to be the most welcomed. A thirst-quenching bottle of water is probably the easiest way to get your O2 fix, and I took my time to savour the FIJI Water!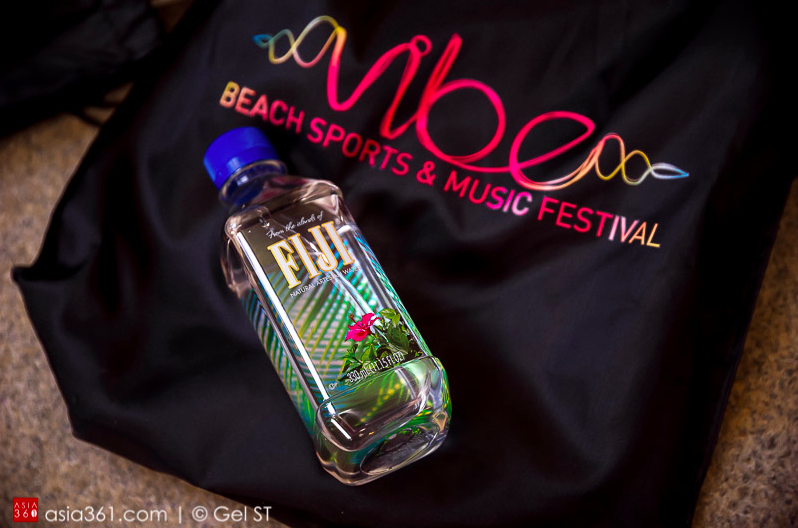 Right after the Zumba session concluded, host Kelly Latimer passed the baton to DJ Yuki, who comes from Bali, and kicked off the trance-filled dance party. As the night went on, DJ Miles Slater and John O'Callaghan continued to dish out festival-worthy tunes to an unforgettable night, as festival-goers exchanged dance moves on the sandy beach and lounged out in the VIP area.
This article was first published on ASIA 361 and written by Gel ST. For more photos, click here.