How do you celebrate the most wonderful time of the year? With food, of course. However, with the myriad choices of Christmas menus in food paradise Singapore, where do you begin? Well, if you are still undecided on where to make merry, look no further.
The Park Hotel Group in Singapore brings yuletide tidings with its gourmet offerings at both Park Hotel Clarke Quay and Grand Park City Hall. I've got to admit I am not a fan of buffets, but the Christmas menu at Park Hotel surprised me. The menu was generous with an extensive selection of ambrosia ranging from seafood to meats to desserts to satisfy the most insatiable appetite.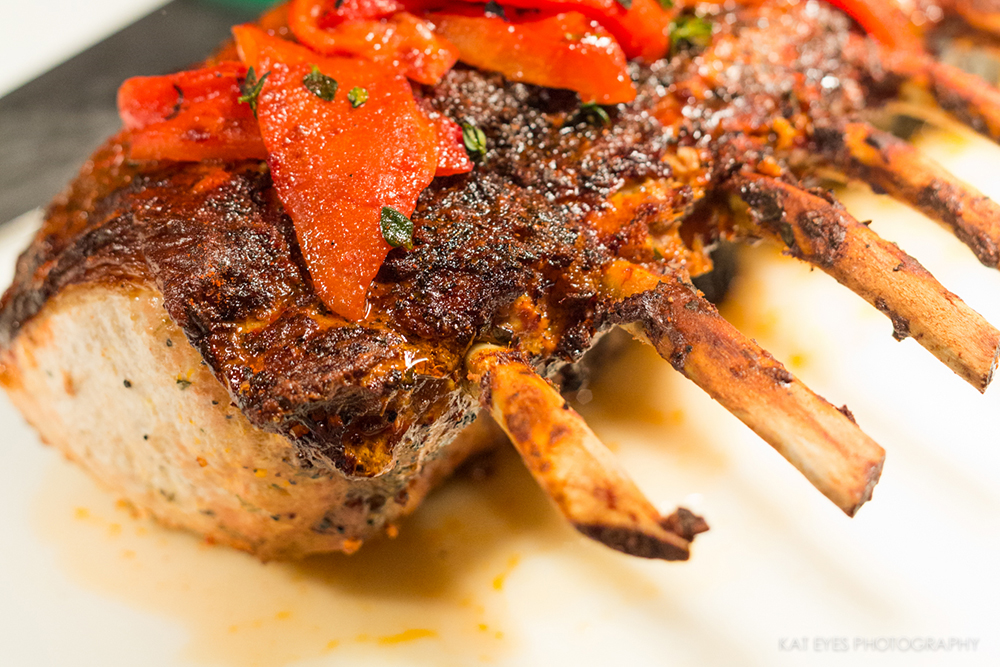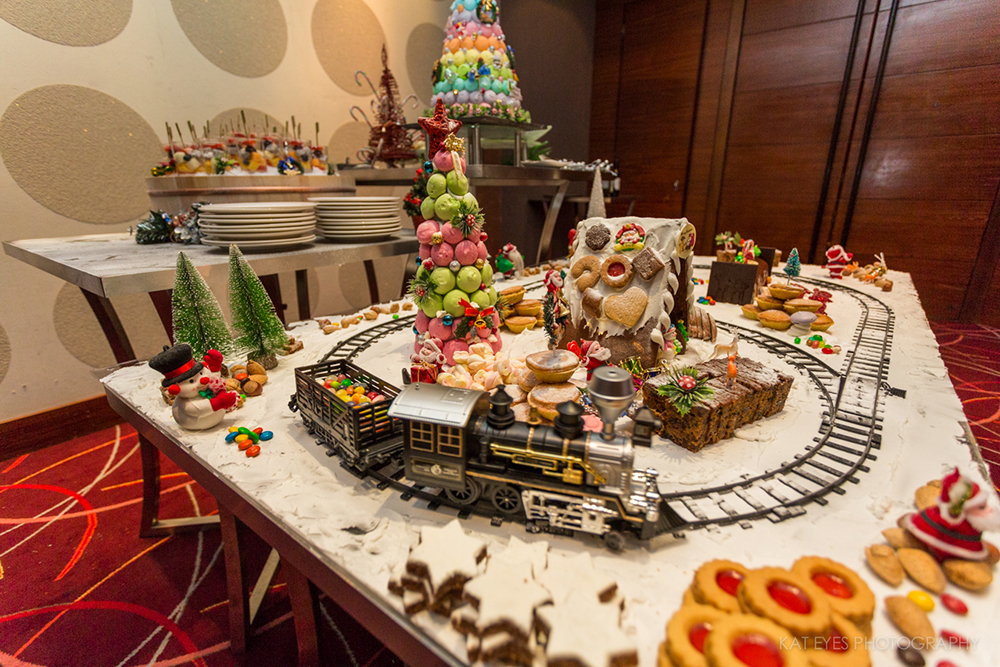 I headed straight for the meat carving station. (A carnivorous girl needs no starters.) Crusted with pepper and Maldon sea salt, the grain-fed Tomahawk OP beef rib has been slow-baked to perfection with some rare in the middle, some well done on the outside and everything else in between. This colossal slab is bound to delight any beef eater.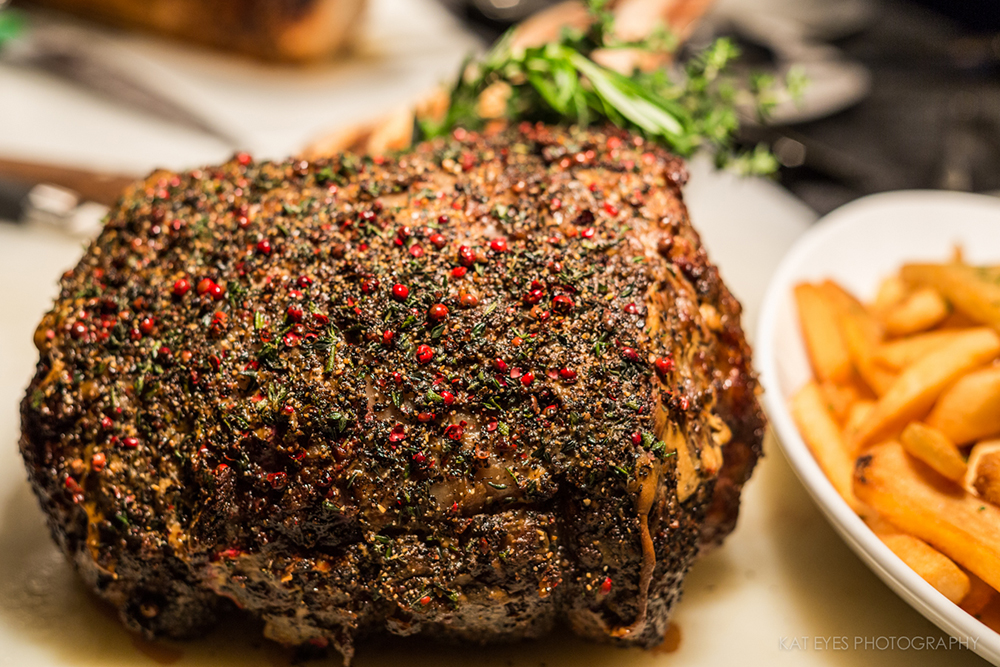 Given that it's a Christmas feast, it goes without saying that there will be turkey. I usually find turkey meat pretty dry and tough, but the oven-baked Tom turkey was unexpectedly moist. Served with port wine gravy and cranberry sauce, the turkey was one of my favourites of the night.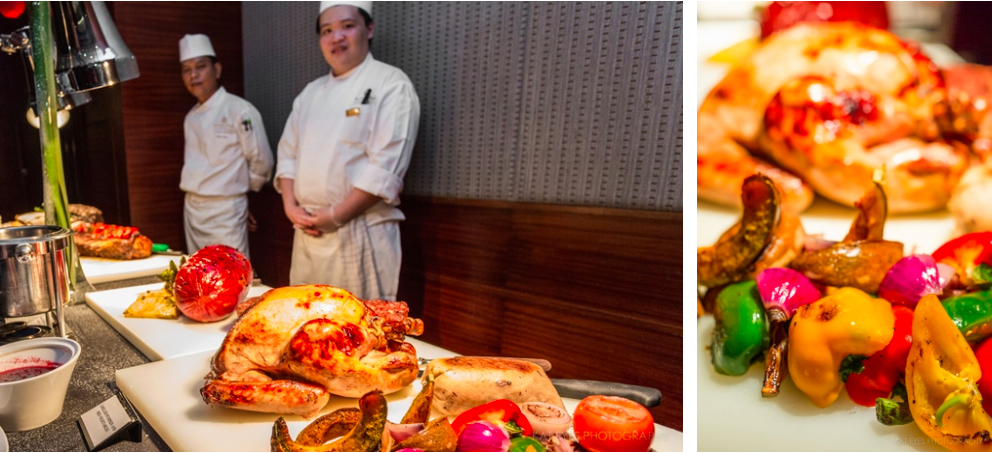 However, the one that was a cut above the rest was the lamb. The lamb was expertly seasoned with rosemary, garlic and thyme, which complemented the flavour of the juicy chops. It was so gratifying I went back for seconds.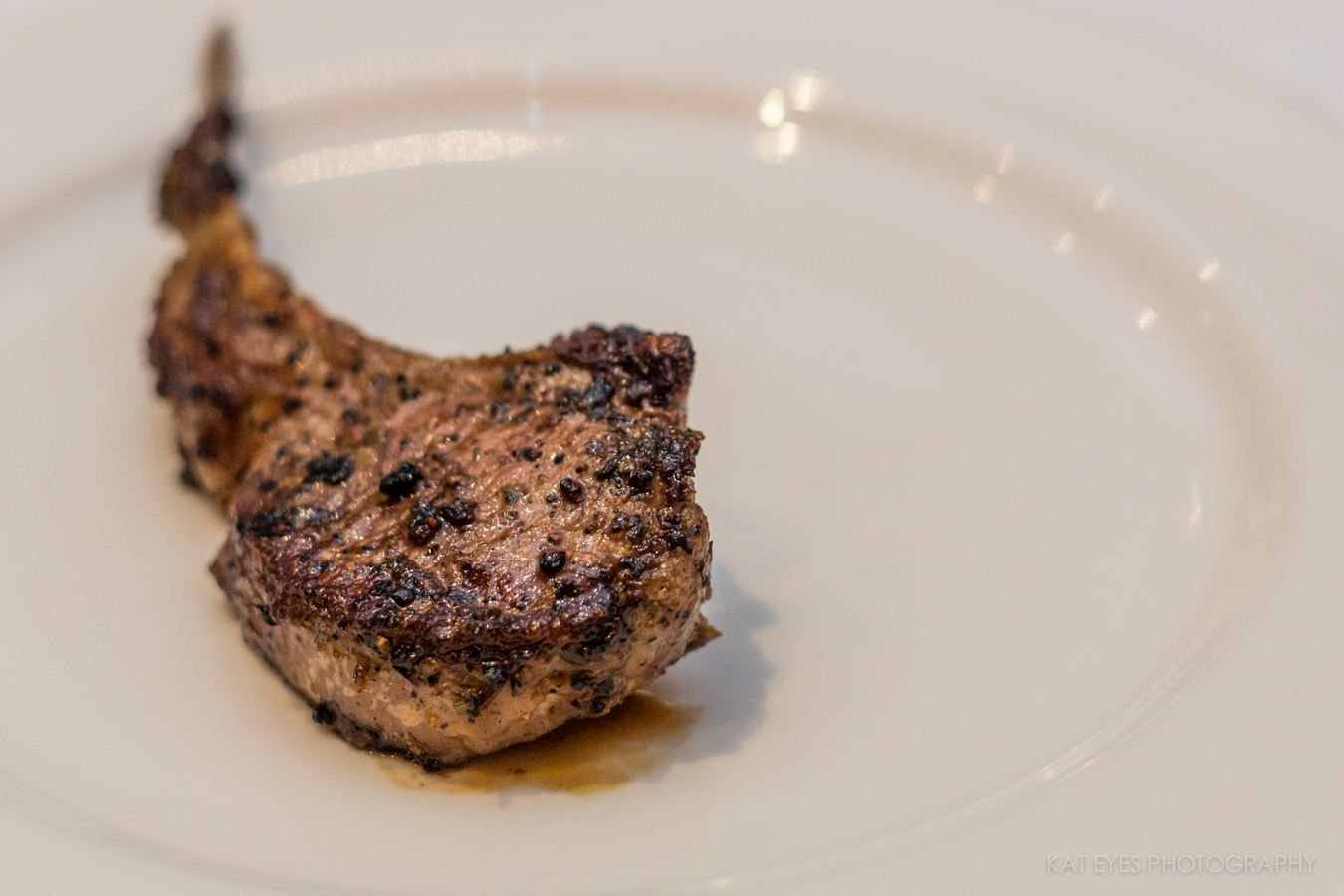 Seafood lovers will be spoilt for choice. From lobsters to crabs to oysters, you'll be able to find your favourite fruit of the sea at the buffet. I was not able to try everything as I was pretty much stuffed after the meat feast. I did, however, manage to try the snow crab, which was very fresh and sweet. I honestly wished I could eat more.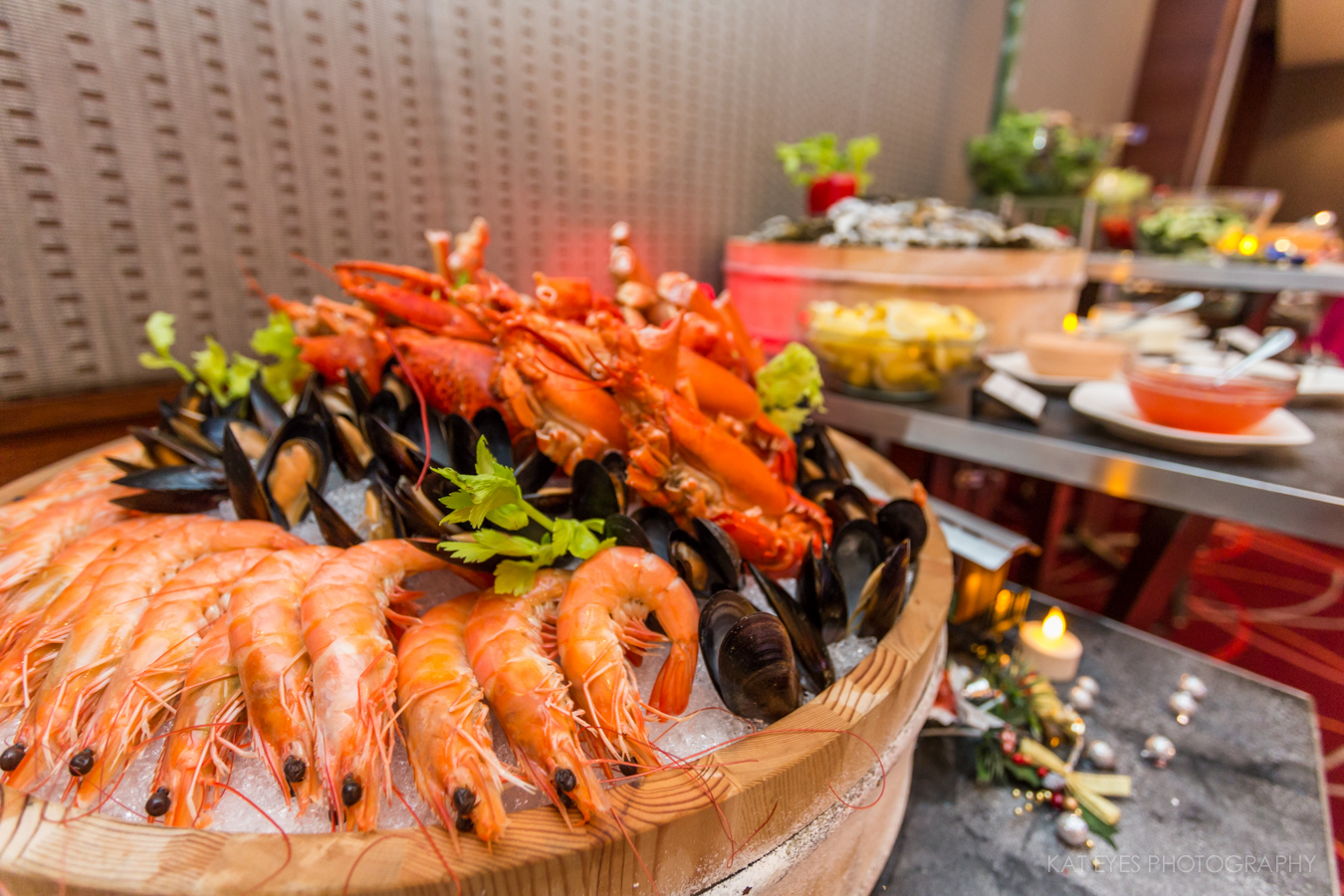 Park Hotel Clarke Quay and Park Hotel City Hall will be offering variations of the festive menus for the Christmas period and New Year. So, if you're still undecided, I'd say try them all.
~~~~~
Grand Park City Hall offers Christmas-themed buffets starting at $45++ for weekday lunch between 1 and 30 Dec 2014, and New Year's Eve buffet lunch starting at $52++ on 31 Dec.
Indulge at Park
Grand Park City Hall
10 Coleman Street
Singapore 179809
Tel: +65 6432 5888
Email: [email protected]
Park Hotel Clarke Quay offers Christmas-themed buffets starting at $36++ for weekday lunch beginning 15 Dec 2014, and New Year's Eve buffet dinner starting at $80++.
Brizo Restaurant & Bar / Cocobolo Poolside Bar & Grill
Park Hotel Clarke Quay
1 Unity Street
Singapore 237983
Tel: +65 6593 8855
Email: [email protected]
*****
ABOUT THE WRITER

A wordsmith by trade and photographer at heart, Kat leaves her footprints around the world and tell stories as seen through her eyes, heart and soul.  She can be reached at [email protected].
PHOTOS: ALL RIGHTS RESERVED © KAT GOH