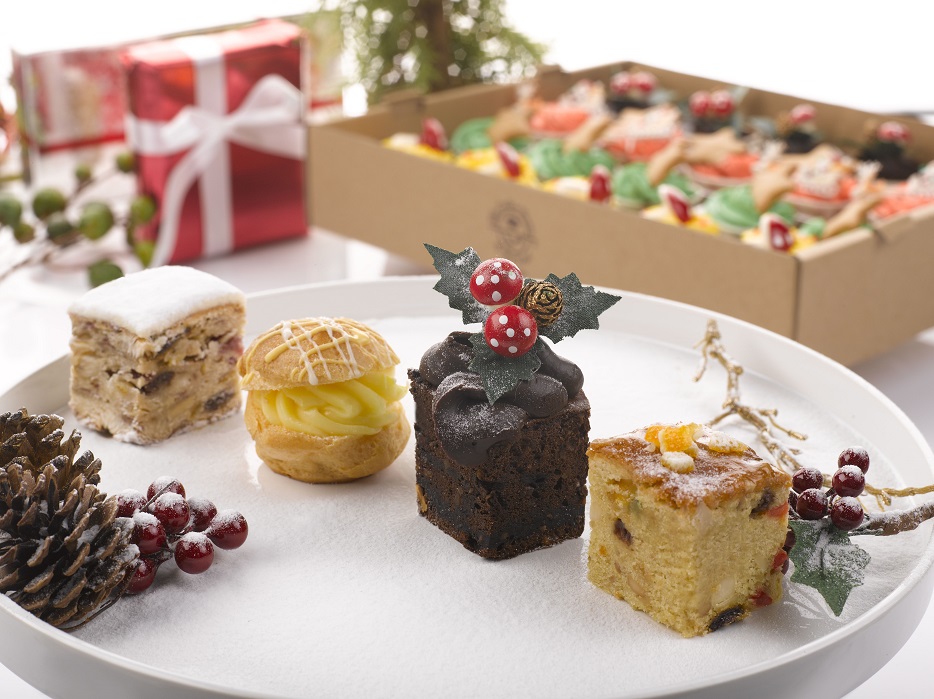 I attended The Coffee Bean & Tea Leaf's Blogger Party last week and got to try some of their light bites, slices of their log cakes, and sample shots of their signature holiday beverages.
I found the logcakes passable, though not the most delicious I've tasted. However, you can purchase them online, where they are cheaper by about $10! A Classic Log Cake (1.3kg) would cost $49 (retail) and just $39 (online). Be a smart shopper this Christmas. 😉
If you are not into logcakes, you can order the Christmas Party Pack (featured above) for $45 (retail) or $35 (online). It comes in a pack of 20: Stollen, Fruitcake, Apple Cream Puff and Noisette.
There are giftsets too, with prices from $22.90 onwards. Here's my pick – the Tea Quartet:
There's Winter Dream, Cherry Blossom, Lemon Chamomile and Earl Grey. So if you don't know what kind of tea your gift recipient favors, just get him/her all four! 😀
We received highly diluted versions of their signature beverages in small paper cups so I can't really tell which is the best. The Peppermint Stick Tea Latte was the one my table of four decided was the most unpalatable, while the Dark Chocolate Truffle was pretty good 'cos it just tastes chocolatey (and I love chocolate). We didn't get to try the Red Velvet beverage, though. So if you do purchase that, let me know if it's any good! 🙂
Merry Christmas (wayyy) in advance! 😀