Lonely single women should be wary of men who 'love bomb' or use excessive displays of affection to manipulate women into getting into relationships or married. This is what happened to Wang Nan, whose husband Yu Xiaodong pushed her off a cliff to gain access to the money she would have left behind if she died.
Alvinology previously reported on the case of Wang and Yu, who was appealing a life sentence in Thailand while his wife was undergoing therapy and filing for divorce in China. As of publishing, they are still legally married–despite her sustaining life-long injuries.
What is love bombing?
Researchers examining the rise of narcissism in adult millenials defined Love-Bombing as the presence of excessive communication at the beginning of a romantic relationship in order to obtain power and control over another's life as a means of narcissistic self-enhancement.
Yu Xiaodong definitely love-bombed Wang Nan during the earlier stages of their relationship. According to reports, the two got married a mere two months after meeting each other. She recalled in interviews and in her own YouTube videos that he proposed to her everyday.
Yu picked her up after her Thai language class every day for a week, before writing her a lengthy letter expressing his affection, saying she was the one he wanted to spend the rest of his life with.
"I had been anticipating marriage and having a family. When he offered such possibilities I suddenly saw a bright future…I only realised later that he had gone through my wechat moments in the previous three years and learned this mentality of me," she said.
"Every morning he knocked at my door and prepared different kinds of breakfast for me…when we hung out, he always paid the bill before I wanted to. He appeared to not only have good taste but also to be financially independent," she continued, "all my friends spoke highly of him. He was a very thoughtful person and was good at taking hints."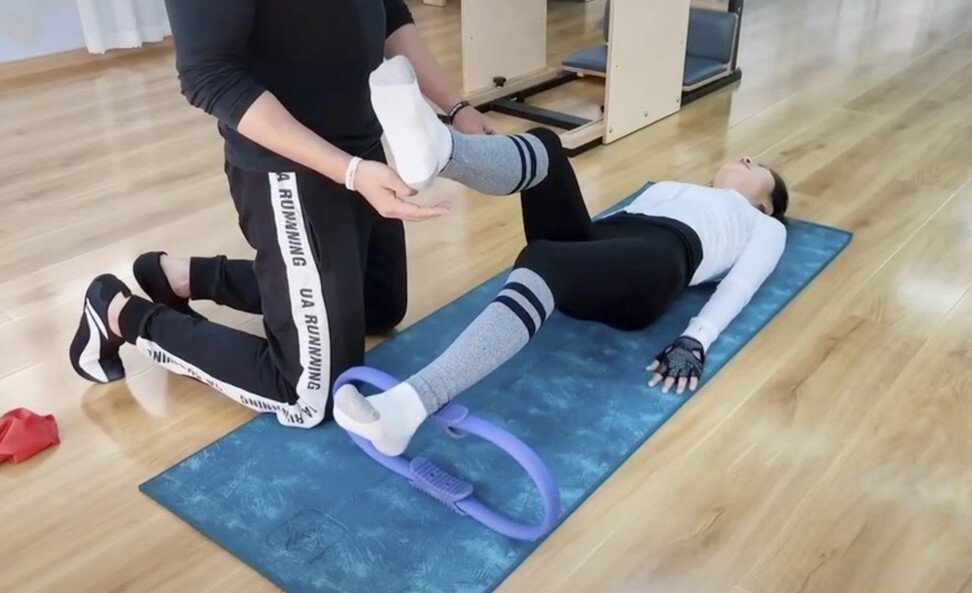 Honeymoon was over
But after two years of married life, she found the truth about her husband. She said that he was constantly broke, did not want to work, and had huge debts connected to gambling activities. He was also in the habit of asking her to pay off his debts, with the most recent request pertaining to a 2 million yuan (US$309,000) debt in early 2019. 
At first, she paid his debts and gave him money, but she eventually wised up. She only paid half of the large debt he owed, and told him to handle the rest himself. She surmised that that was the main reason why he attempted to kill her.
He took her to a secluded spot in Thailand, and pushed her off a cliff, where she sustained 17 fractures and languished untreated in a remote hospital. He falsely claimed to doctors there that she fell in an accident, and only her quick action and thinking saved her from being subjected to another murder attempt.
What started out as a relationship of her dreams, where the man would constantly bombard her with grand gestures of love and affection turned into a lifelong nightmare–with months of surgery and rehabilitation all that she could look forward to.
Still, Wang was keen to tell other women to watch out for signs that the men they were dating were manipulating them. The same researchers delving into adult millenial narcissism found a high incidence of love bombing in that demographic, which may explain how Yu could treat his wife that way when she did not give in to what he wanted.
Have you ever been love bombed before? Let us know in the comments!