While being a mother is one of the most rewarding jobs in the world, it can often get very overwhelming. Juggling between taking care of toddlers and trying to keep a social life going, there is a great chance that they don't always have much time left to take care of themselves.
Despite struggling with getting a full night in and eating a meal at one seating, mothers sometimes find themselves in a styling pickle. Putting together an outfit that is both stylish and comfortable seems to be one of the hardest things for busy moms.
However, this shouldn't be discouraging because there are still easy ways on how you can change that. In fact, creating a fashionable ensemble doesn't take much time because all you need is just a handful of pieces you can combine in different ways.
So, if you are one of those hard-working moms who need help putting together a stylish look, here are six effortless outfit ideas to get you on the right track.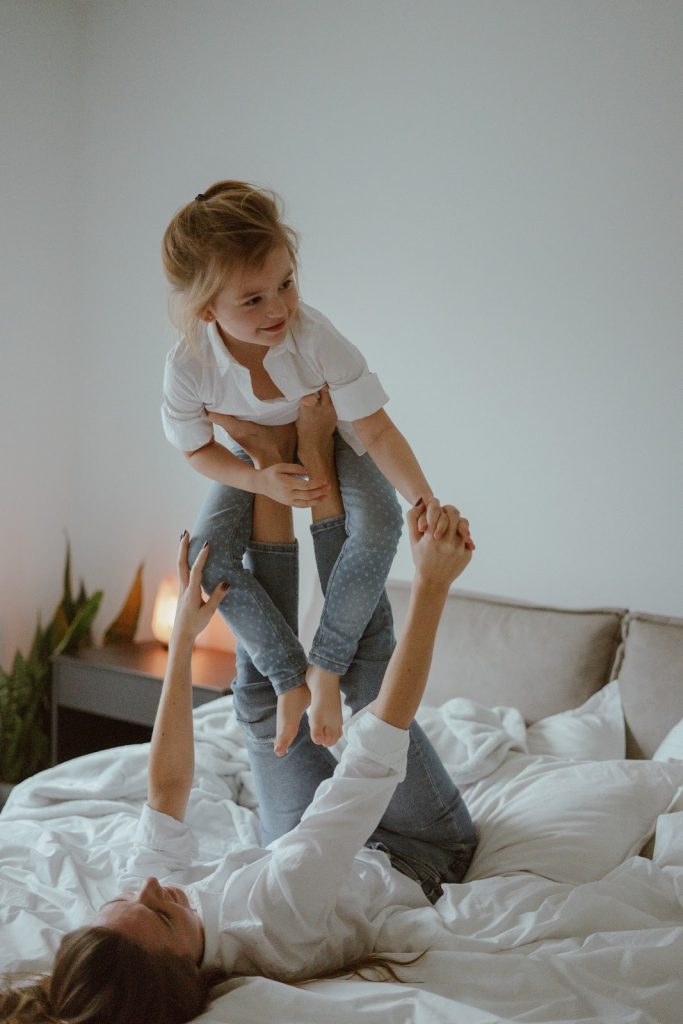 Comfy home look
Although you are at home doing all kinds of mom chores, that shouldn't stop you from putting on something that will make you feel both good and trendy.
For most mothers, the perfect comfy home look consists of joggers or yoga leggings and a plain tee. However, you can always top off this look either with patterned bottoms or graphic tops to add more liveliness to your entire ensemble.
If you're a person who wants to always express what's on your mind and in your heart, there's a tee style that can help you do just that. The Christian shirt for women can help you elevate your look and bring more positivity and joy while running mommy errands around the house. Add a fitted and slouchy sweater on top and you got yourself an effortless home outfit in record time. 
Casual outfit for mommy outings
Whether you are going to the store, the playground or to your child's soccer practice, you can still put together a stylish and comfy look. For most moms, this is like going out, so you should take the advantage of this opportunity and dress up a little bit.
For example, you can opt for a pair of denim mom jeans combined with a comfy top. If the weather is chilly, you can complete the look with a classic sweater or a trench coat to add more elegance to your casual outfit.
If you want to avoid such heavy outerwear, you can always go for a vest on top to add style to your look and create an ensemble with just a minimal amount of effort.
Stylish work ensemble
Mornings can be really tough for busy moms especially when you are juggling between making breakfast for your children and picking out the perfect outfit for work. However, this doesn't need to be very difficult because there are a few clothing pieces you can combine together to create a stylish mom office look.
Generally speaking, work outfits should offer elegance and the best way to achieve that is by opting for office pants and a blouse or a buttoned-up shirt on top. For example, straight-leg pants are the perfect choice as you can combine them with any top and create a well-put-together office look. You can complete your ensemble either with a classic cardigan or a blazer to enhance your elegance and sophistication.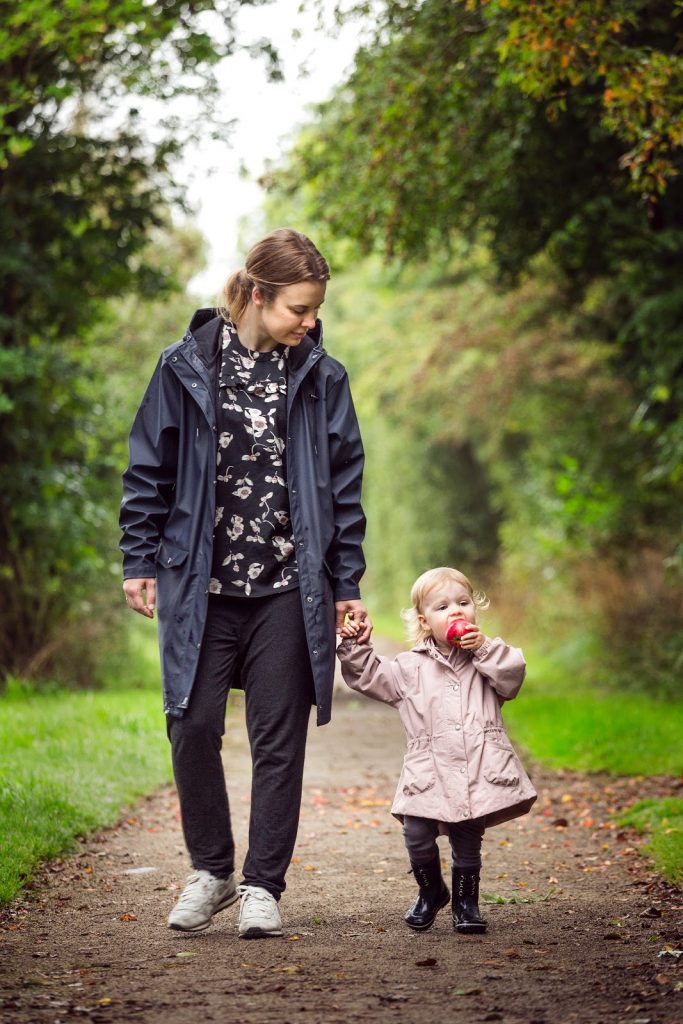 Fancy up for social gatherings
Whether it is your child's birthday party or you have to attend a social gathering with your other mom friends, you can still put together an effortless look without worrying too much. From a simple blouse to a flowing dress, you have the option of choosing the outfit that you will feel most comfortable in.
For example, maxi dresses are the perfect garment for almost every setting. They come in various styles, shapes, colors and prints giving you the opportunity to mix both casual and fashionable. If you get it strapless, you can put on a denim jacket on top and you've got yourself a chic look.
Or, if you want to be more elegant, opt for flared jeans and a blouse with a blazer on top.
Don't forget your shoes
The truth is the shoes you decide to wear can either make or break your outfit. So, when you are choosing your footwear, it is important that you take into consideration your overall ensemble as well as the place where you are going.
For example, if you are making a quick stop at the store, your go-to shoes should be sneakers or slip-ons. They are very comfortable for busy moms and they can be combined with any outfit.
As for your social gatherings, you have the option of going for either flats or wedge heels to add more elegance and style to your whole look. Flats, for example, come in many colors and prints, so you can opt for a pair that will match your top.
Top off with accessories
No look can be completed without fashion accessories, so don't forget to top off your outfit with a jewelry piece or a colorful handbag.
For example, for your office ensemble, if you are wearing an all-black pantsuit with a white top underneath your blazer, you can always have fun with your carryall and go for a tote bag with an eye-catching print. Sometimes even just a bold bag can elevate the simplest look.
Another fashion accessory that should be on your list is jewelry. Even if you are at home, you can put on a pendant necklace or a chain bracelet to elevate your comfy outfit. Or, a classic set of pearl earrings and a colorful ring can bring just as much vibrancy as any other accessory.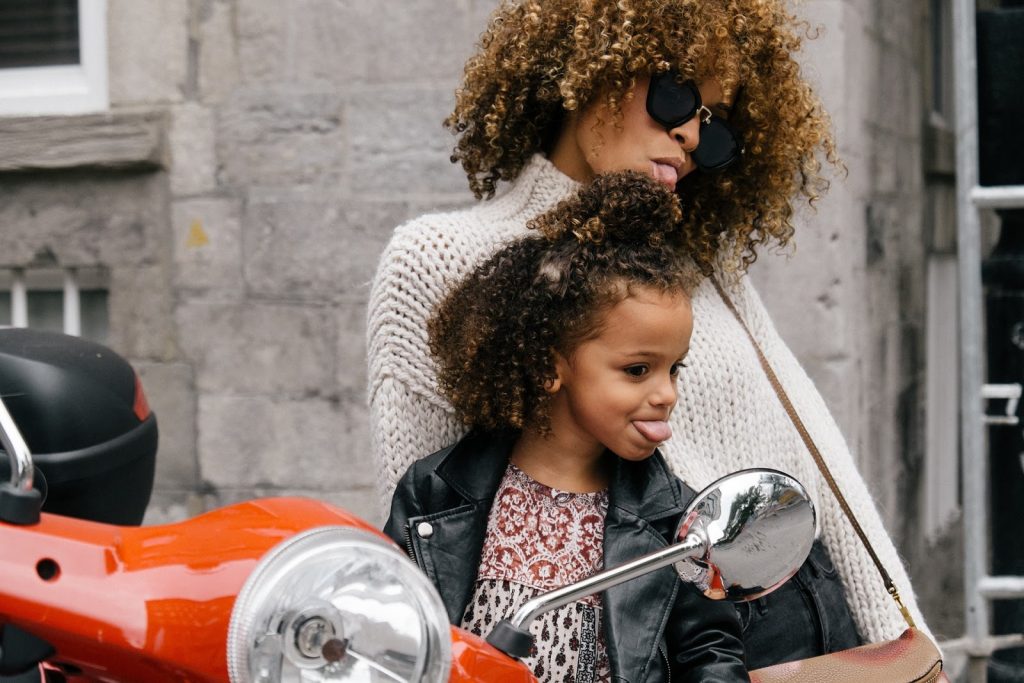 Final thoughts
Although you are a mother now, that doesn't mean that you shouldn't continue to dress up for any occasion. It may be surprising to many, but the chicest and most fashionable looks often consist of a few plain garments which you can combine in many ways.
The only thing you need to keep in mind is choosing the clothing pieces you feel most comfortable in and work your way from there. Don't forget to top off your looks with trendy footwear and some accessories to bring more playfulness.
In case you need inspiration, make sure you borrow some of the ideas here and embrace motherhood in style.