From 10 to 14 February, DBS/POSB customers will be able to play POSB #HuntYourZodiac, an interactive virtual mobile game that integrates location-based technology, from wherever they are in Singapore.
Players will be able to embark on an exciting virtual hunt for 60 Chinese zodiac animals scattered across more than 34,000 locations ("Gates of Fortune") all around Singapore, while navigating numerous challenges and dealing with cheeky escaping zodiacs along the way.
Players who successfully capture zodiac animals stand to win "Angbaos" totalling SGD 150,000, and receive specialised horoscope predictions based on the zodiac animals and elements corresponding to their birth year.
How to Play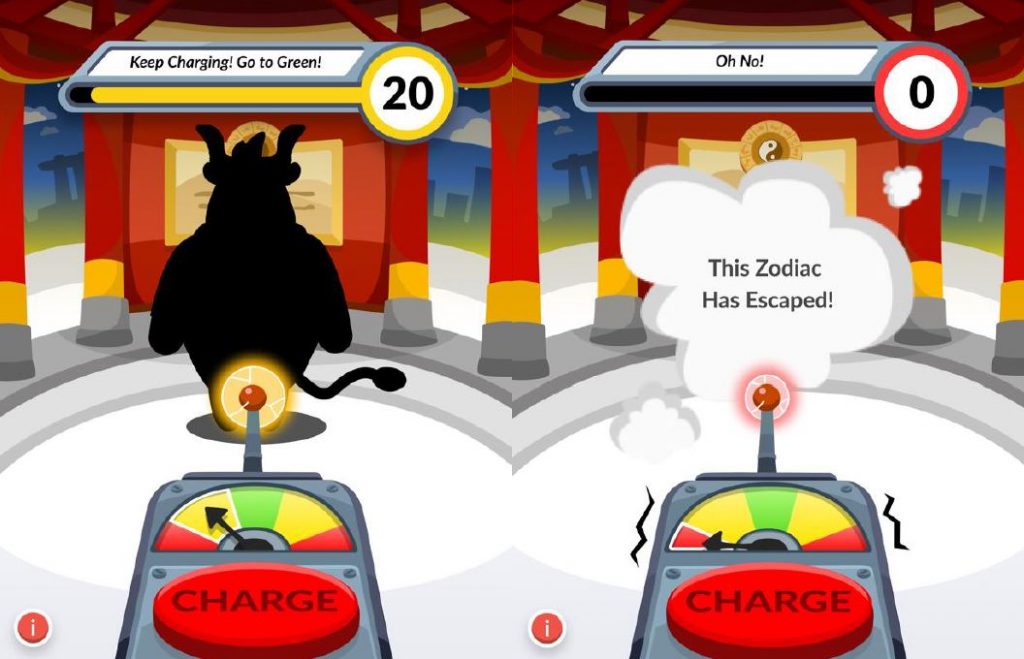 Visit the game website here
Create an account using the mobile number linked to their DBS PayLah! Account
Play the tutorial and navigate the game interface
Have fun walking around to find the scattered Gates of Fortune and begin hunting your zodiac animals
Game Mechanics
There are 60 zodiac animals to be caught – all five elements (metal, wood, fire, water, earth) of each of the 12 animal types.
Zodiac animals can be found at the over 34,000 Gates of Fortune located all around Singapore.
Zodiacs animals will escape between a range of 7 to 22 hours.
Players can only have one of each zodiac animal in their inventory at any time.
There are special gates called "Golden Gates" where you can find the most elusive zodiac animals during the golden hours (5 PM – 7 PM every day).
All gates branded with the DBS PayLah! logo will magically transform into Golden Gates.
If players fail to make a catch on the first try, that specific Gate of Fortune will enter a cooldown period and players will only be able to try some time later (45 minutes for Golden Gates, 90 minutes for normal Gates).
Players who wish to skip the cooldown period can obtain a 'Skip Orange' from the Orange Shop.
Power-ups!
Players can visit the Power-up Orange Shop (the icon is located at the bottom right of the main page) to obtain "Oranges" to aid their hunt for the zodiac animals.
Different Oranges hold different powers that will aid players in their hunt:
Summon Oranges can attract a specific animal type or an animal of a specific element.
Extension Oranges can subdue captured zodiac animals and delay their escape.
Skip Oranges affect the Gates of Fortune directly and can even skip the cooldown time for any gate, so players can immediately hunt again.
For every eligible DBS PayLah! transaction made during the game period, players will receive one Orange that can be redeemed at the Orange Shop (located at the bottom right corner of the game map).
An eligible DBS PayLah! transaction refers to merchant payments (no minimum value) made via DBS PayLah! between 10 AM on 10 February 2021 to 11:59 PM on 14 February 2021. Transactions can be made through either of the following means:
Payment through DBS PayLah! in-app checkout, merchant in-app checkout, Web checkout, Express checkout
Scan & Pay transactions via DBS PayLah! QR Codes, or via QR Codes generated on the NETS terminal or SGQR and PayNow QR codes in Singapore
After making an eligible DBS PayLah! transaction, players simply need to head over to the Orange Shop (icon located at the bottom right corner of the game map) and select the type of Orange they would like to redeem.
Angbao Prizes
There are three different types of Angbaos to be won in #HuntYourZodiac:
Zodiac Angbao – Some zodiac animals carry Angbaos. Lucky players who catch these zodiac animals stand to win Angbaos worth between SGD 1.08 to SGD 88.
Combination Angbao – This Angbao can only be obtained by collecting the correct sets of zodiac animals as specified by the various challenges (e.g. 12 fire zodiac animals, or zodiac animals in the East). Combination Angbaos are worth between SGD 1.88 to SGD 188.
Golden Angbao – This special Angbao can only be obtained by players who successfully catch and have all 60 zodiac animals in their inventory. This Angbao is worth between SGD 18 to SGD 8888. Only one Golden Angbao is up for grabs throughout the game period.
How to Redeem Angbao
Tap on the redeem button located in the zodiac animal's page, and a prompt will appear to confirm if players wish to proceed with redeeming the Angbao.
Please note that each player can only redeem one Angbao from each animal type throughout the game period (i.e. If the player redeems an Angbao from a Metal Ox, he or she will not be able to redeem Angbaos from other types of Ox even if they are of different elements).
To check the total value of Angbaos, just head over to the Angbao Bag (the icon is located at the bottom right of the main page) to view the total cash value of Angbaos redeemed so far.
All Angbaos redeemed before the game ends at 11:59 PM on 14 February 2021 will be credited to players' DBS PayLah! accounts by 16 March 2021. Players are reminded to ensure that the mobile number registered to their game account is the same as the mobile number registered to their DBS PayLah! account.