There are only a few worse kinds of debt compared to credit card debt, but this situation really shows how bad things can go if you don't keep receipts–even eleven years after you've paid for your balance.
Singaporean Facebook user Toshi Eto uploaded photos of a letter he received from Pinnacle Credit Services PTE Ltd. The letter contained a computation for an unpaid balance on his American Express card from eleven years ago. Usually, when there is outstanding credit card debt and the bank has failed to collect from the cardholder, debt collection companies either collect the amount on behalf of the bank, or assume the debt themselves and find ways to collect from the cardholder.
In this case, Pinnacle was said to be acting on behalf of American Express in collecting the money Eto allegedly owed. Take a look at the letter they had sent Eto below: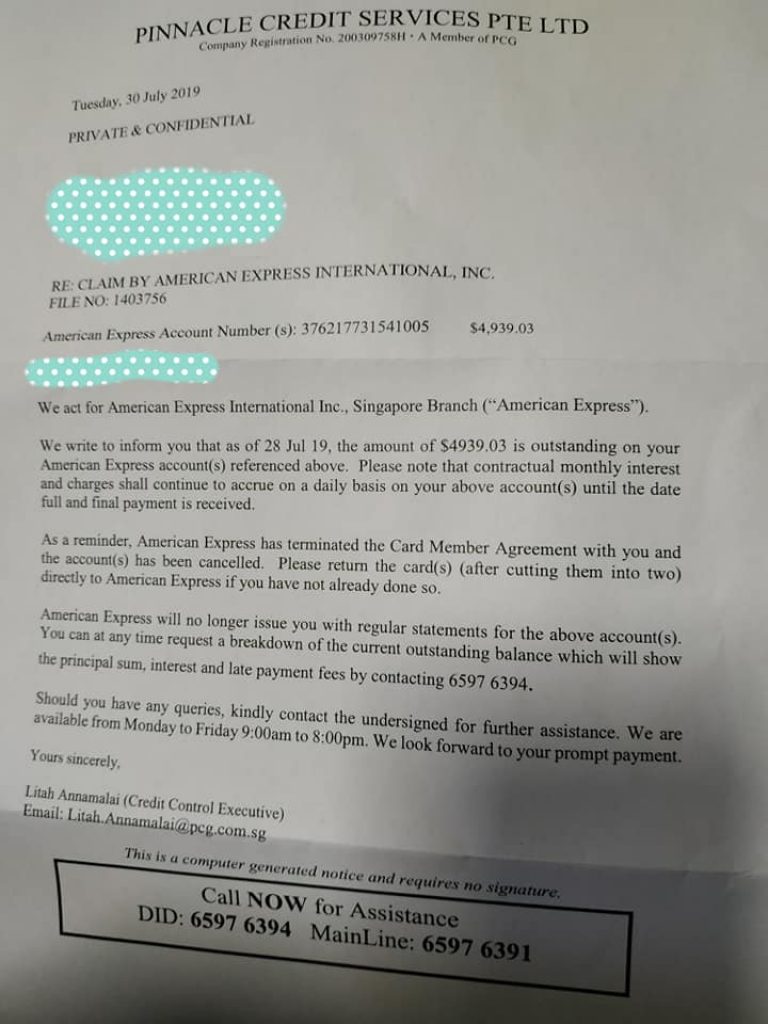 A lot of credit card holders have received such a notice, especially if they fail to pay their bills every month for the minimum amount. At first glance, the letter only says that Eto has an outstanding debt on his card amounting to $4,939 as of July 2019, and that his card has been terminated. He was asked to return the card cut up to the company.
The letter also offered to provide a breakdown of the fees incurred and other penalties involved in the debt if Eto wished to find out. The letter also said that the amount would increase each month until the amount is fully paid, thanks to interest and other fees.
Receiving any sort of letter from a collection agency is stressful, but in Eto's case, this was even more distressing. He did have such an amount as debt, but he had paid his outstanding balance to American Express eleven years ago. He also had the receipt to prove it!
Toshi Eto has the receipt
Eto posted on the acption of his Facebook status, though, that he had already paid the amount and that the debt had been fully settled eleven years ago, in 2008. He said, ""So Amex.. after almost 11 years came to me asking for repayment. Gave my details to a 3rd party with misinformation that I owe them money..It's a good thing I kept the receipt from 11 years ago. If not? I would have to pay again?"
Here is his proof of payment: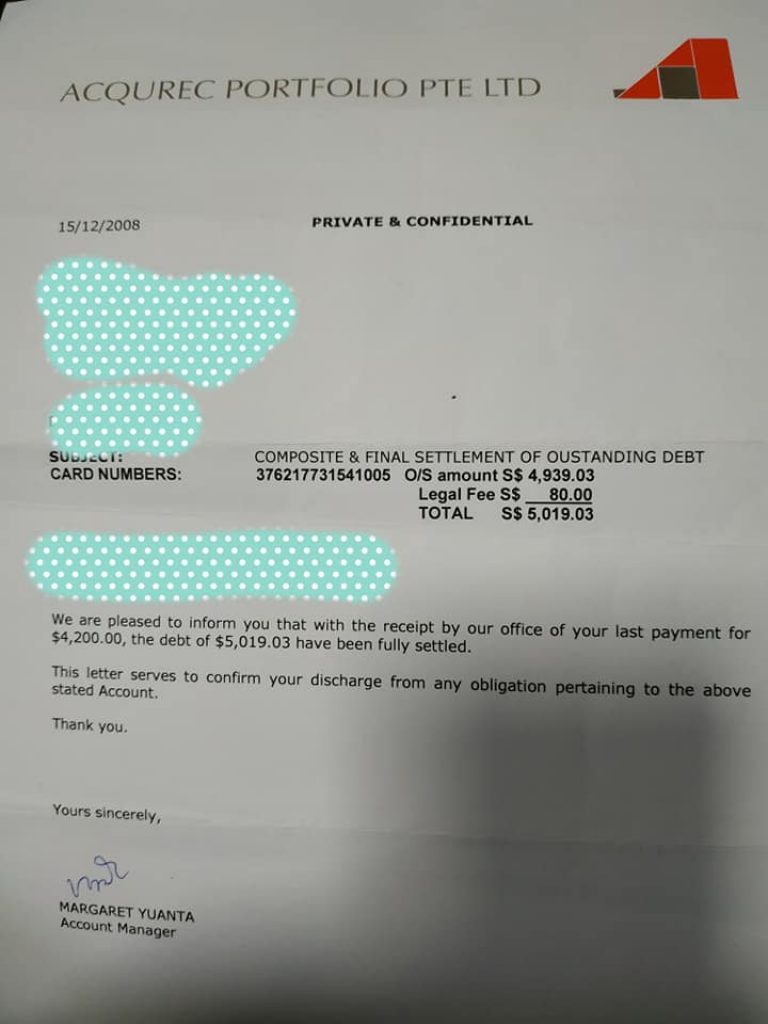 The letter from a different agency showed that he had settled the amount in December of 2008 and that the piece of paper was proof that all the debt was paid. The most amazing part of this, though, was that he managed to keep the receipt, and was able to produce it. Some of us do keep these documents but find it difficult to locate.
In a comment on the same post, Eto provided an update on the matter, showing the letter to American Express. he said that the bank only said sorry then ignored him.
Other people in the comments said that they had experienced the same thing with AMEX, and that it was allegedly due to failure in updating their database. This person was allegedly forced to have the error reflect on his credit report.
Have you ever had some of your old debts brought up again? Let us know in the comments!