According an Oxfam International report published this year, the combined fortunes of the world's 26 richest individuals reached US$1.4 trillion last year — the same amount as the total wealth of the 3.8 billion poorest people. To put things into context, the world population currently stands at 7.7 billion in 2019. These 26 individuals own more than half of what the entire world population has.
How did the richest of the rich get so rich? Did they make a pact with the devil? Are they built differently from us in thinking and attitude towards life?
Ready or Not is a 2019 American black comedy horror film that seeks to parody the notion that the richest of the rich are truly evil and different from the rest of us.
The story goes that that the patriarch of the an ultra rich family did indeed seem to have made a pact with the devil to gain their wealth. In order to save the family and their wealth, they have to engage in some crazy rituals to maintain the status quo. If they have to kill, they will do it.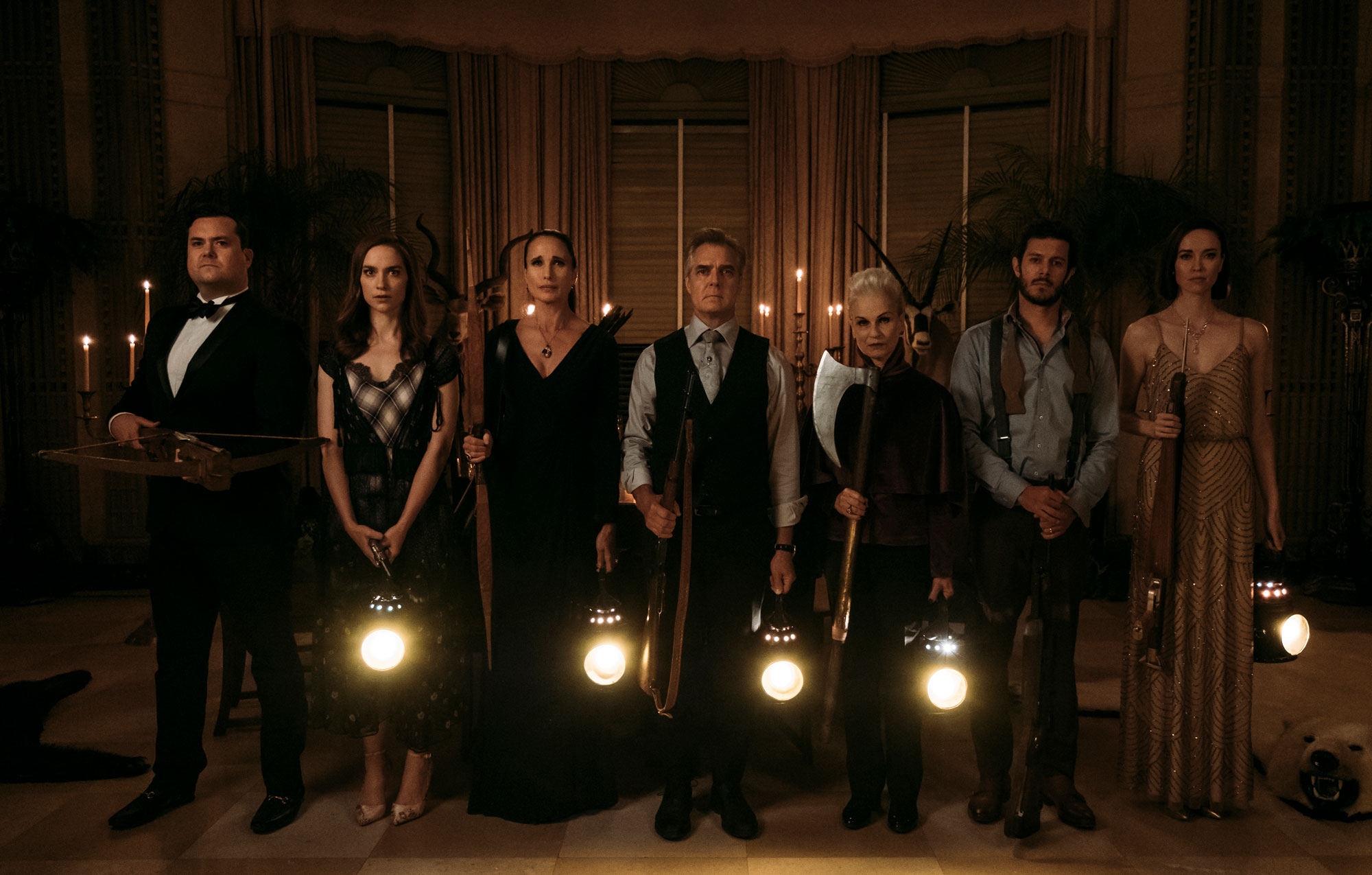 Directed by Matt Bettinelli-Olpin and Tyler Gillett, from a screenplay by Guy Busick and R. Christopher Murphy. The film stars Samara Weaving as a newly-wed woman who becomes hunted by her in-laws. Mark O'Brien, Adam Brody, Henry Czerny, and Andie MacDowell co-star as her husband and his family, respectively.
Synopsis:
Ready or Not follows Grace (Samara Weaving), a young bride who joins her new husband Alex Le Domas and his rich, eccentric family in a game of hide-and-seek, where her in-laws attempt to find her before dawn. When Grace realises that the Le Domas family intends to hunt and kill her, she turns the one-sided hunt into a free-for-all, with everyone fighting for their survival. As Alex goes against his family to help her, Grace discovers that the night is part of a diabolical ritual.
Sounds wicked and warped right?
It is and… it's pretty entertaining for me. I like movies that have unexpected storylines and weird twists and turns with a bit of social-realism and black humour. Ready or Not ticked all these boxes for me.
The closest movie to this which I can think of, is the critically acclaimed, 2003 South Korean neo-noir action thriller, Oldboy (올드보이).
Trailer:
Weaving, with her large round eyes and toothy smile is a perfect cast for the role of Grace, oscillating between dreamy and innocent to angry, vengeance-fuelled mode.
In this day and age of ever widening income divide between the richest of the rich and the ordinary man on the street, not to mention, the poorest of the poor, Ready Or Not is a wacky, wicked satire on the secret lifestyle of the top 1% and caricaturing them in pathetic losers when you cast their wealth aside.
If Crazy Rich Asian (2018) is the Hollywood romanticisation of the richest of the rich, Ready or Not will be its anti-thesis. Truth be told, I much enjoy the latter more.
Ready Or Not will be showing in Singapore cinemas from 22 August 2019 at Cathay cineplexes. Go catch it if you like dark humour and would like to laugh at rich people for a bit…