NTUC FairPrice announces the opening of its largest FairPrice Xtra hypermarket and Unity Pharmacy outlet at VivoCity – a one-stop integrated retail space spanning over 90,000 square feet.
Built around the theme of urban heritage, the store features culture-inspired designs such as Peranakan motifs and banana leaves to create a nostalgic yet modern style that incorporates pockets of engaging and visually striking features such an Instagram-worthy ice cream truck, an indoor farm, and kids play castle among other interesting highlights.
Unique food experience
The farm-to-table concept comes to life where vegetables are freshly grown within the store utilising the latest innovative urban farming methods, live seafood can be fished out of large display tanks, and bread is baked fresh daily in-store to provide shoppers with the freshest products.
To cater to increasingly busy lifestyles, a wide selection of ready-to-eat meals are available for shoppers to choose from. Other food products and services include:
Dine-in: Gastronomy The Kitchen including Culina, Reverse Beer Tap, Tiong Hoe Coffee, and The Sushi Shop
Wines, spirits and beers: craft beers and spirits such as Vina Maipo Limited Edition Syrah, Saltaire Blonde Pale Ale and Kura 12 yrs Single Malt
Ice cream truck: Lotte, Morinaga, Imuraya, Marunaga, Kochi Ice
Premium and organic, foods and a large international selection and imports are available for quality seekers, and expatriates and well-travelled Singaporeans
Loose bulk food: "loose" selections of grain, nuts, spices, and pasta, which is part of a wider initiative to reduce packaging and minimise food waste
Leveraging technology to enhance shopping
Utilising technology to provide a seamless omnichannel experience, the new FairPrice Xtra will feature an "endless aisle" concept, which virtually enhances the variety and range of products available to the customers. The pilot project will allow customers to purchase products that are not featured in-store and have the products shipped to the store or their homes. This feature will be available later in the year.
A new "scan and go" mobile app also enables customers to shop with ease where they can scan and pay for their products through their smartphones and skip the check-out queue. This feature will be available to customers in September.
The store also utilises automated robot cleaners, developed by local company Lionsbot International to sweep and mop the floors. This system saves the store up to 12 hours in manpower daily.
Lifestyle services
Due to VivoCity's proximity to Sentosa and the beach, a leisure and hobbies zone has been created to provide greater convenience to beachgoers and leisure makers with relevant offerings such as BBQ equipment, gardening supplies and a wide assortment of bicycles including a bicycle customisation, repair and servicing zone. The special tourist section also sells local delights, memorabilia, luggage, travel needs, and provides luggage repair services.
For baby and childcare needs, there is a wide variety of products and services, including a nursing room for mothers and a dedicated play space for children. The Mum and Kids area at Unity also stocks a collection of well-known baby care brands.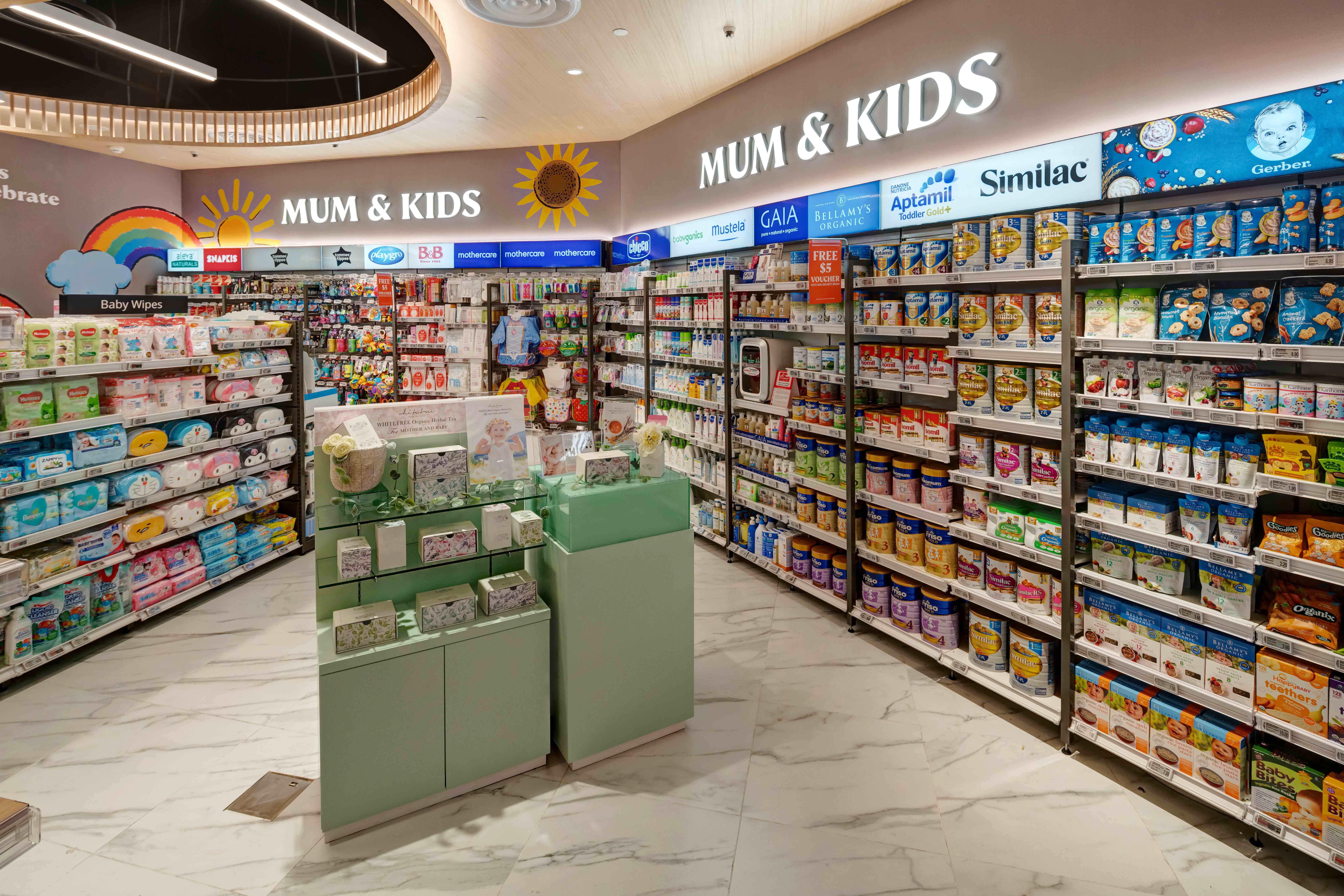 For health and wellness needs, personalised pharmacy services and healthcare advice are provided by a licensed pharmacist, while the iDOC service allows customers to seek medical advice from doctors remotely. Other healthcare and beauty services include:
Healthcare and wellness services: General wellness advice, body composition analysis, blood pressure measurement and lifestyle management advice by a nutritionist, including pregnancy and lactation advice
Health Report: Wellness specialist and specialised equipment available to provide shoppers with a printed basic health report, coupled with wellness counselling
Beauty Studio: Customers can have their skin analysed and experience virtual make-up digital tools themselves or with the help of Unity beauty advisors, who will be able to provide makeup and beauty tips
FairPrice Xtra and Unity Pharmacy at VivoCity is located on two floors at 1 Harbourfront Walk, VivoCity mall, #01-23 and #B2-23, Singapore 098585. The basement waterproofing level offers all food-related products and services while the first level stocks all non-food products and services, including Unity Pharmacy.
The FairPrice Xtra store is open from 8:00 AM to 11:00 PM daily while the Unity Pharmacy store is open 9: 00 AM to 10:30 PM (dispensing hours: 10:00 AM to 9:30 PM).