I am going on a cruise trip to KL, Penang and Phuket with my family in September, and the group includes several elderly folks and one little boy. My parents and a few of my relatives going on the trip are seniors above 60 years old, while my son Asher is turning 6 this year.
Since I was the adult who did all the travel arrangement, here are some tips I learned when planning for this trip, and also through previous trips with my parents and son.
1. Plan Early
Unlike millennials, seniors are not really into the YOLO concept. Don't believe me? Try telling your retired parents that you have won a pair of air tickets to Paris, but the only catch is that they have to pack now and fly off the next morning. Watch their jaws drop.
Seniors prefer to plan their trips way in advance, so they can go through every little detail again and again to make sure the itinerary is perfect. Don't be a last minute lizard.
2. No Surprises
My parents do not like surprises or sudden changes to a planned itinerary. I believe most seniors value predictability versus freewheeling. You need not go through the full itinerary you have planned with them, but just ensure that what you tell them will happen. Otherwise, don't mention them.
For example, try not to deviate from the road or make a wrong turn during a driving trip. You will have to bear with all the complaints and nagging on why you did not pay attention to the road, or took a wrong detour. Trust me, it's not worth it.
3. Have Back-up Food
Seniors can get very picky with their food. One of my friend's dad has to pack instant noodles every time they travel to western countries as he just cannot stomach ang moh food. You don't want to be heading to Chinatown or such restaurants all the time just because your parents can only eat food from their own ethnic group.
My parents are relatively easy with food, so it's not so bad for me. I am the picky one, preferring a low carb, fresh veggie and nuts diet. As such, I will usually pack a small bag of my own fruits and nuts. For kids, pack healthy, small snacks like apples and oat biscuits in small packaging which they can munch on whenever they have hunger pangs.
4. Rent Travel Wi-Fi routers to share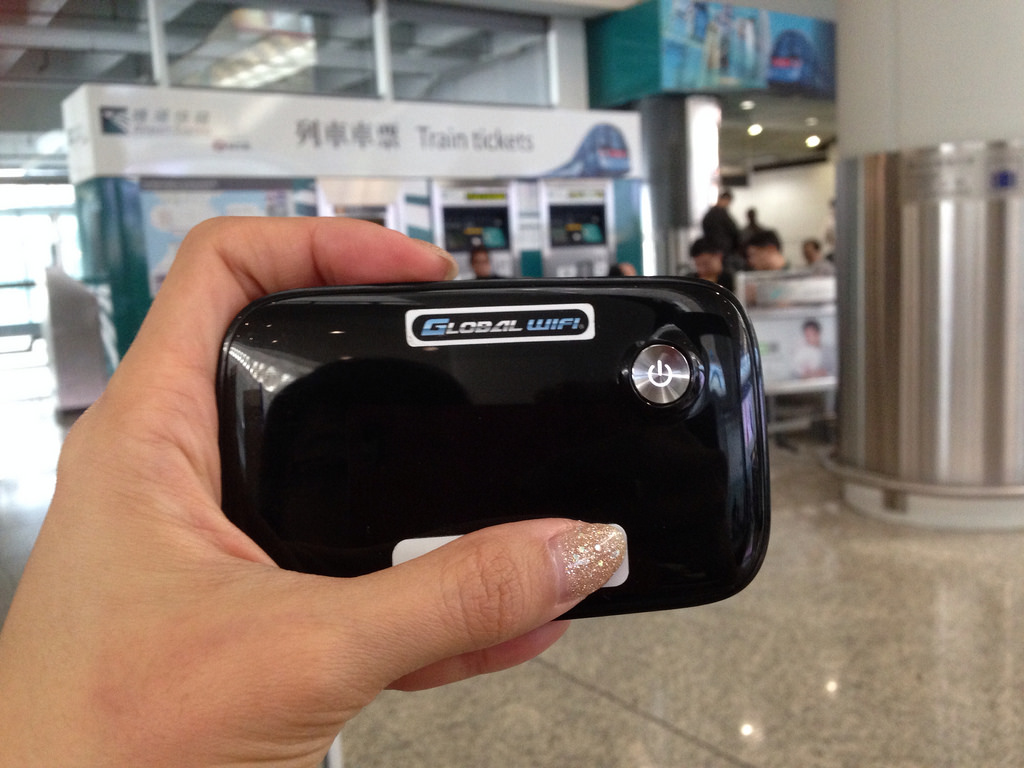 The last thing you want is for your parents to get lost in a strange land with no way to communicate with them. Hence, renting a few Travel Wi-Fi routers to share will be very useful. This will help the group to get Wi-Fi and to communicate with each other using online messaging services like WhatsApp, WeChat and Line.
Each travel Wi-Fi router typically can connect up to 5 devices.
For ease of rental, if you are travelling out from Singapore, Changi Recommends has counters at all the terminals at Changi Airport with Wi-Fi routers for rent for most of the common travel destinations.
5. Be Prepared for Medical Emergencies
At the very basic, ensure you bring ample supply of the usual lifesavers like seasick pills, poh chai pills for upset tummies, charcoal pills, Panadol, plasters and such.
Going one step further, find out what are the contact details for the hospital in the country or city that you are visiting, and how you can get help if there is an unexpected medical emergency. If you are travelling with a tour guide, inform your tour guide if anyone you are travelling with has any medical condition which needs special attention.
The cruise ship which we are going on in September, Royal Caribbean's Mariner of the Seas, features adventure sports like rock climbing among many other activities. If the seniors and young ones you are travelling with are looking to engage in such activities, make sure you get travel insurance for them.
AXA's travel insurance plans are competitively priced and the purchasing experience on their website is pretty seamless, intuitive and convenient. Try it out yourself. 
Just fill in your travel dates, number of adults/children you are travelling with, region you are travelling to, type of cover (single or multi-trip), and promo code (if you have one) and you can get an instant quote.
The fine print for the coverage are then provided for those who are more details-oriented. If you just need a general overview, AXA's travel insurance plans have 3 key benefits that differentiate it from other brands:
Adventure Sports Cover
Personal Accident Cover Starts before Trip
24-hour Emergency Medical Assistance
7. Keep Calm and Carry On
We come to the last and most important tip – Do not ever lose your cool and yell at your parents or kid. This will quickly sour the whole travelling experience, making the holiday more painful than enjoyable.
Patience is the key. Learn from Queen Elizabeth. Before you explode, take a deep breath, count to ten, and wait for the anger to dissipate.
Then, keep calm and carry on.
This post is brought to you by AXA, but all thoughts and opinions are the writer's own.