Each time Malaysia is propelled into the international spotlight, you can almost be sure an unsung hero comes to the rescue.
In light of the recent tensions between North Korea and Malaysia, the highly familiar "Raja Bomoh Sedunia" in Malaysia has come forward to extricate the country from being stuck in limbo.
Watch "Raja Bomoh Sedunia Nujum VIP" whose real name is Ibrahim Mat Zin goes about his patriotic mission to help Malaysia:
Source: TheStar.
The video went viral in no time
Whatever Ibrahim lays his hands on, it turns into gold on social media. This video of him conducting a ritual on a beach went viral, which goes without saying as his intriguing video piqued the curiosity of many. Who wouldn't be anyway?
While he enjoys the esteemed title of Datuk Mahaguru, he has no qualms being knee-deep in the sea with coconuts, a pair of sticks (used as binoculars), bamboo cannons, a carpet and a bowl of seawater. All in the name of defusing the potentially explosive situation between the two countries at loggerheads now, he and his assistants have conducted a ritual to soften North Korean leader Kim Jong-un's stance on the dispute.
The bamboo cannon he used was said to be symbolic and he can be seen reciting prayers and throwing the coconuts into the water while decked in a business suit. The ritual is said to be a preventive measure to eschew nuclear attacks from North Korea.
Increasing tensions between Malaysia and North Korea
Initially, North Korea was already displeased with the way Malaysia handled the assassination of Kim Jong-nam, the exiled half-brother of Kim Jong-un. Once Malaysia expelled North Korean ambassador Kang Chol, the tensions between the two antagonistic countries escalated. North Korea retaliated in a game of tit-for-tat with a temporary travel ban on Malaysian citizens leaving DPRK, to which Malaysia did the same.
This has received much concern and attention from various countries in the likes of U.S., China, Japan and South Korea for many are worried the situation could go awry anytime, given the reputation North Korean leader Kim Jong-un has for being erratic.
While two Malaysians who were in North Korea to carry out their duties in the United Nations World Food Programme were allowed to leave DPRK, the other nine are still there. Nevertheless, North Korea has reassured Prime Minister Najib Razak of the safety of the Malaysian citizens in DPRK.
He's done it once with the missing MH370 flight
Remember the missing Malaysian Airlines flight MH370 that sparked a worldwide panic in 2014?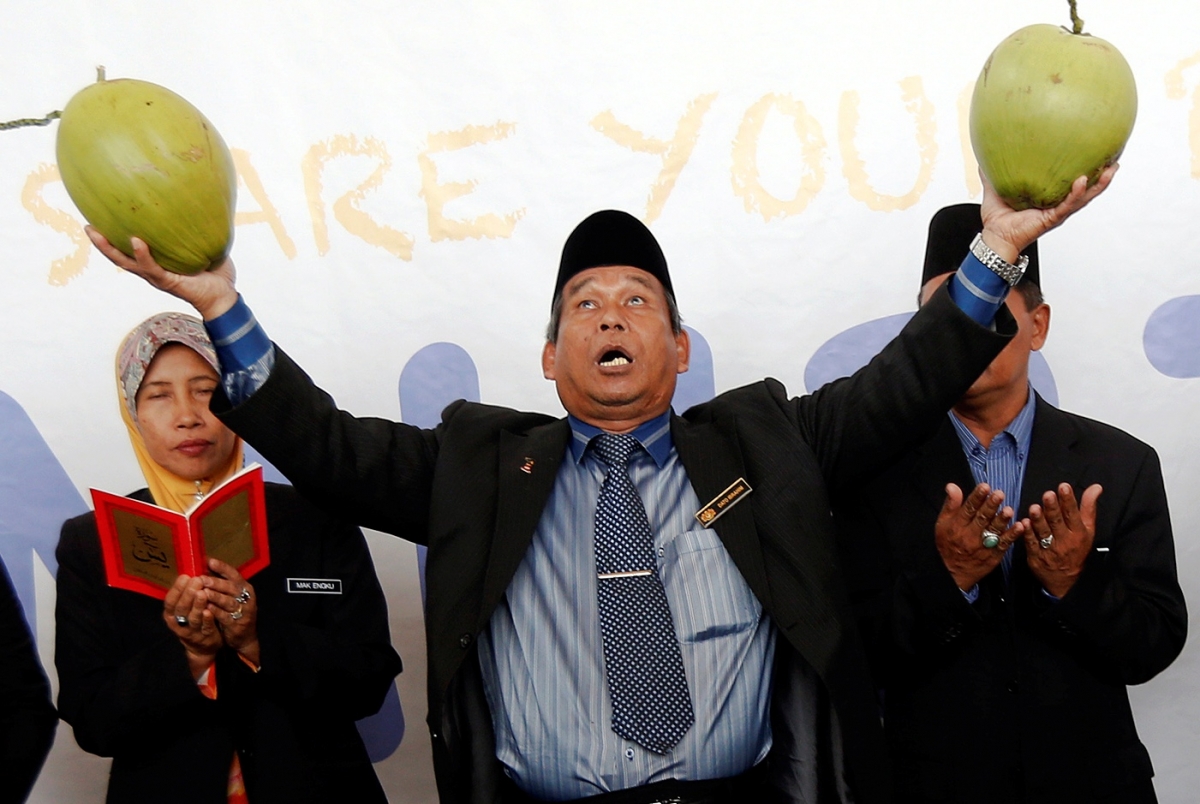 As the whole world was reeling from shock and disbelief at the incredulous news of a missing aircraft. Raja Bomo took it upon himself to perform rituals in hopes of locating the aircraft. Since then, he has made an indelible impression upon many with his two rituals at the Kuala Lumpur International Airport.
The next time Malaysia finds herself mired in entropy on any diplomatic matter, we can certainly count on Raja Mojo to work his charm.