His young half-brother Kim Jong-un, supreme leader of North Korea, is one of the world's most famous real life super villain while everyone paid little attention to Kim Jong-nam. Today, the older Kim sibling is dead.
According to various South Korean publications, Kim Jong-nam is said to have been killed at an airport in Malaysia by two female North Korean agents who were reportedly wielding "poison needles". Details are sketchy and have yet to be fully released by the relevant authorities across the causeway, but the Malaysian police has confirmed the death of a North Korean man.
Like many, we are left bewildered with the sudden death of Kim Jong-nam and countless questions as more details about his death bubble to the surface. In light of this enigma, we delved deeper and found 10 things you need to know about him:
1. Kim Jong-nam is the eldest son of the late Kim Jong-il 
If there's one thing Kim Jong-un has been successful in – it's him overshadowing the existence of his half-brother Kim Jong-nam so much that we didn't know the latter exists. Before this piece of breaking news came to light, few of us knew that Kim Jong-nam – who's been found dead – is in fact the eldest son of the late North Korean dictator, Kim Jong-il. Life's indeed full of surprises.
2. He could have been leading North Korea – instead of his half-brother, Kim Jong-un
This may come as a shock but the current North Korean leader could have been someone else. Did you know that Kim Jong-nam was the original designated heir to succeed Kim Jong-il's throne and not Kim Jong-un? As an advocate of reform – due to him studying abroad when younger, North Korea would have turned out better had the older Kim taken over instead of his crazier half-brother.
3. His half-brother has previously attempted to assassinate him
We've all known how erratic Kim Jong-un, his half-brother is, but to be that erratic to kill one's brother – we didn't see that coming. Reputable sources in the likes of Reuters reported that assassination plans have been made against Kim Jong-nam previously in 2012. Then again, how much do we know of the present North Korean leader?
4. He leads a low-key life
Unlike his high-profile half brother who's now leading North Korea, his every move isn't being watched by the rest of the world. While it may sound incredulous, he preferred to keep his life away from the public eye and had expressed disinterest in succeeding his late father as opposed to his power-hungry brother.
5. While low-key, he led a life of debauchery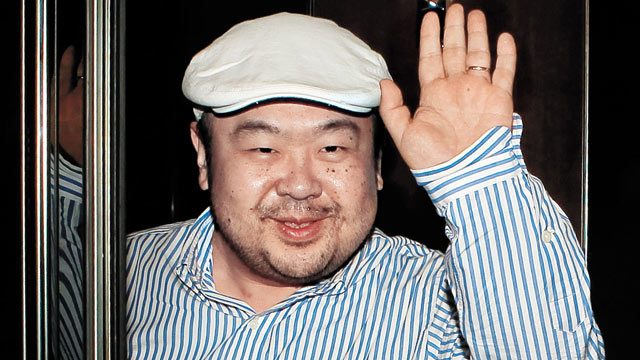 He might be one to shy away from the limelight but when it comes to his lifestyle – it's the complete opposite. There have been reports that he has visited the red light districts in Tokyo illicitly as early as 1995, besides leading a lavish life that puts to shame how some wealthy people blow their inheritance.
6. He's probably fleeing from his brother all this while
After learning about your own brother scheming to have you killed, it's only reasonable to fear for your life – and stay as far away as possible from him. He was also in exile in Macau, living alongside his family while having his real identity hidden.
7. He attempted to enter Tokyo Disneyland with forged passports
Desperate to experience the magic of Tokyo Disneyland, Kim Jong-nam attempted to enter the theme park with a forged passport – but to no avail. This could have cost him his ascension to being the leader of the dictatorship regime.
8. He actually made insinuations about Kim Jong-un's leadership in the past
Perhaps it wasn't the best idea to make disparaging comments about a half-brother whom you're not exactly on good terms with. One thing's for sure; his half-brother wouldn't be very pleased to hear those comments – particularly someone like Kim Jong-un. We believe Kim Jong-nam was taking a risk when he said those remarks – and a very huge one.
9. Evidence of his unexpected death is linked to two female assassins
CCTV footage of two women suspected to have assassinated Kim Jong-nam at KLIA. Source:Business Insider SG.
The crux of his death lies with two female assassins – who were thought to be Vietnamese – caught in a video footage. It's believed that they left shortly after assailing Kim Jong-nam with toxic chemicals. While anonymous sources from U.S. claimed that the two women were North Korean agents, the White House hasn't released any official statement regarding this.
10. Other conspiracy theories have sprung up in relation to his death
In what could be one of the most questionable homicide of all time, several conspiracy theories have come to the forefront. As cited by Reuters, one remains that the unexpected killing of Kim Jong-nam is Kim Jong-un's doing, as more North Koreans go against against him. Even the South Korean government has urged North Korean defectors to be extra cautious – is the government alluding to something with this PSA?
So, could a plot to kill Kim Jong-nam been brewing all this while – hence his abrupt death? We don't know for sure but hopefully, time will tell.