COSFEST SEA is returning on board Royal Caribbean's Mariner of the Seas this year and there are more exciting activities lined up this year.
The 138,000 tons cruise ship with a capacity to hold 3,807 passengers, will be transformed into a world of cosplay fantasy once again, when it plays host to Asia's biggest cosplay festival at sea for the second time.
COSFEST SEA: Beyond The Great Horizons is organised by The Singapore Cosplay Club in collaboration with the cruise brand, will be on a 3-night weekend cruise from Singapore to Penang from February 17 to 20. The region's top cosplayers for the championship plus exciting cosplay entertainment and activities will be in store for fans and guests. Ticketing details are available on the official website of the Singapore Cosplay Club.
We went on board Mariner of the Seas last year to experience the first COSFEST SEA and will be sailing with them again this coming Friday. Hence follow us on our Instagram, Facebook and this site for live updates.
Stephanie Loh, President of The Singapore Cosplay Club said, "COSFEST SEA: Beyond The Great Horizons, will be bigger and better with new cosplay activities and entertainment for folks of all ages! Everyone including young kids and their parents is invited to indulge in a moment of fantasy onboard. We want to make cosplay enjoyable for everyone, all the more on a super ship like Mariner of the Seas."
The biggest highlight of this theme cruise is the Asia Cosplay Meet Championship which will feature contestants from eight countries and territories such as China, Indonesia, Japan, Korea, The Philippines and Thailand all vying for the top spot. There will also be guest performances from American cosplayers. This will be open for public viewing for all the guests onboard to catch the action. There is also a special preview before the competition begins.
Onboard, the cosplayers will also have chances to mingle with one another and discover about different cosplay cultures. As for the guests, they are welcome to join in the mood in their own cosplay outfits.
Other activities highlights open to all guests include the Movie Costume Museum which will show costumes from many movie and animation titles and have costumes for guests to dress up their children for photo taking; the spectacular Cosplay Parade along the Royal Promenade which will be filled with cosplayers dressed up as popular Anime characters; and the Cosplay Treasure Hunt for participants to accomplish as many missions as possible onboard. Guests onboard will have the chance to meet some of your favourite movie characters.
The theme cruise packages are on sale at the Singapore Cosplay Club's website. The Interior Stateroom package goes for SGD 495 per person (including taxes of SGD 118) and the Ocean View Stateroom package is at SGD 567 per person (including taxes of SGD 118). Customers who purchase these packages will be entitled to a specially designed COSFEST SEA souvenir.
We are going for COSFEST SEA and we hope to see you on the ship this Friday too. If you are still undecided, check out some of the event photos from last year or read our coverage for last year's event:
Onboard Amenities and Activities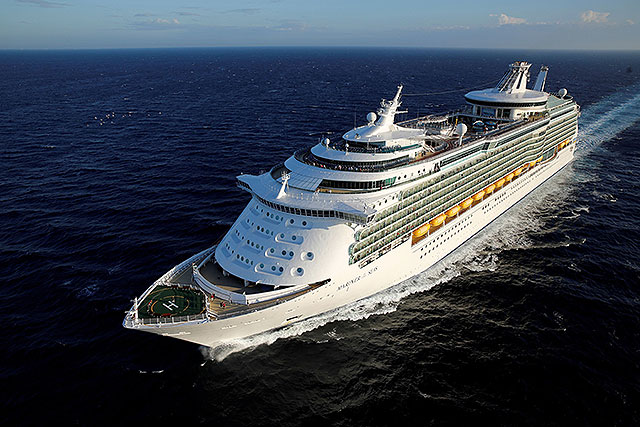 The 15-deck Mariner of the Seas with a total capacity of 3,807 guests, is the largest ship based in the region. She offers a wide range of activities and entertainment onboard including a ice-skating rink, full-sized sports court, DreamWorks Entertainment and Royal Promenade, a boulevard of boutiques and cafes. Together with a series of special theme cruises lined up such as "COSFEST SEA: Beyond The Great Horizons", Mariner of the Seas aims to create more attraction and excitement for cruising among vacationers in Asia.