I went for a hair and scalp consultation session with Beijing 101 last week. Yes, Beijing 101, the hair care specialist. You might have seen them everywhere in Singapore.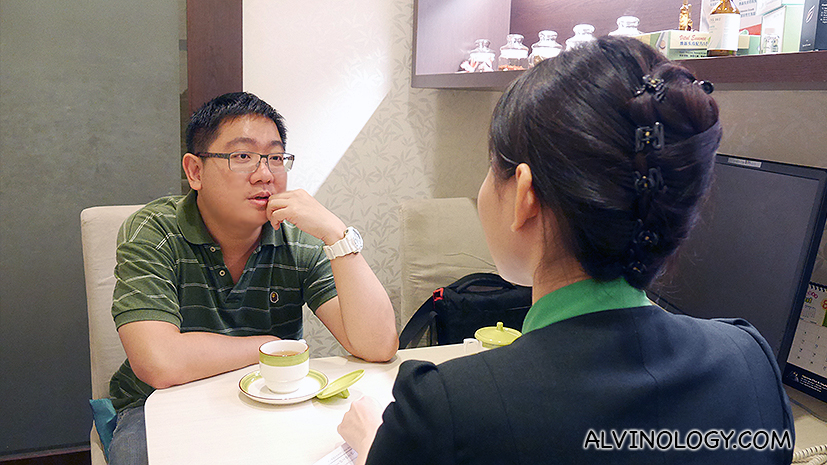 There seems to be a social stigma revolving around those who seek help for their hair conditions, especially if it's about balding issues. When I was still an undergraduate, I remember walking into a friend's dormitory room once and he happened to be researching for information on curbing his receding hairline. The poor guy frantically tried to close the browser window to hide it from me, but ended up enlarging the screen. It was pretty hilarious, but honestly, there was really nothing to be ashamed about seeking treatment hair loss. I first thought of Beijing 101 after the incident because I can even still remember the nostalgic tune for their hotline.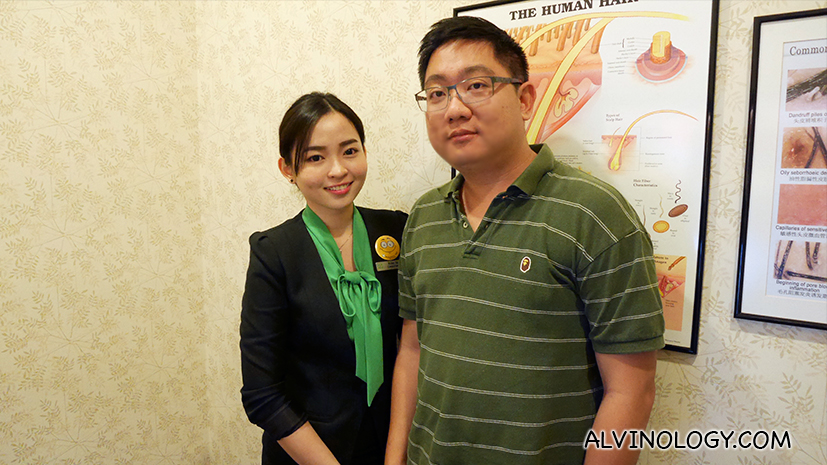 Beijing 101 is a pioneer in merging Traditional Chinese Medicine (TCM) philosophy into hair care and has been around for over 42 years. They currently operate in 60 countries worldwide and is a recipient of multiple international awards.
Natural Chinese herbs and extracts are used for all treatments at Beijing 101. These have no side effects and are hence suitable for long-term usage accordance to western medicine research.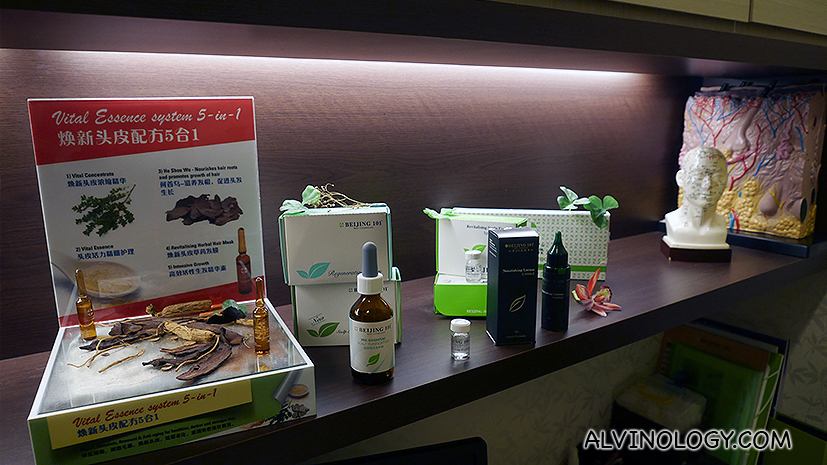 Although Beijing 101 is well-known for its TCM treatment, they keep themselves updated with the latest technology and equipments to help facilitate its treatment. During my first consultation session, a modern scanner was used to scan my scalp so that the consultant can advise on the appropriate, customised treatment based on my needs. Check out these pictures I took inside their outlet at Nex shopping mall in Serangoon.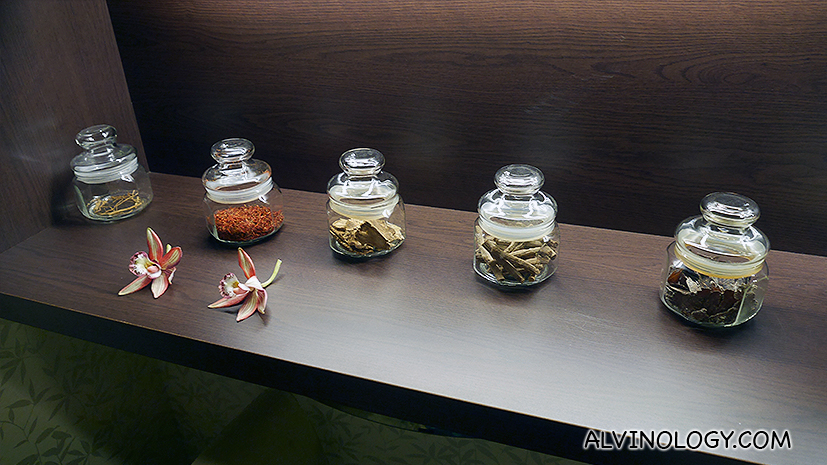 Beijing 101 is more than willing to share some of their trade secrets.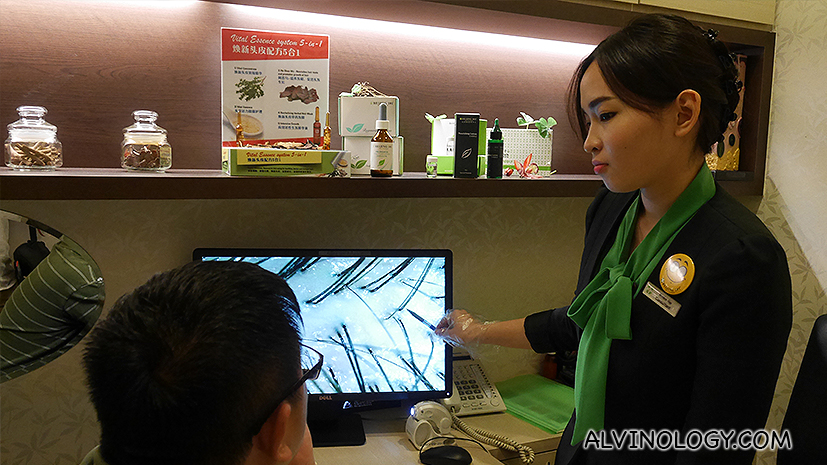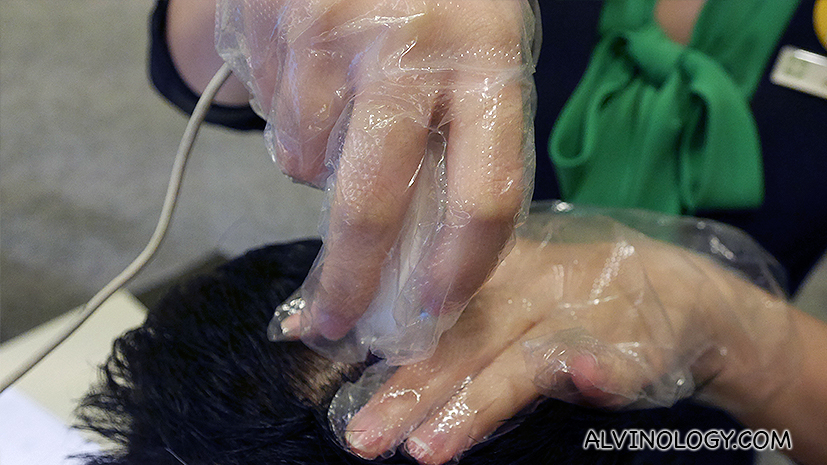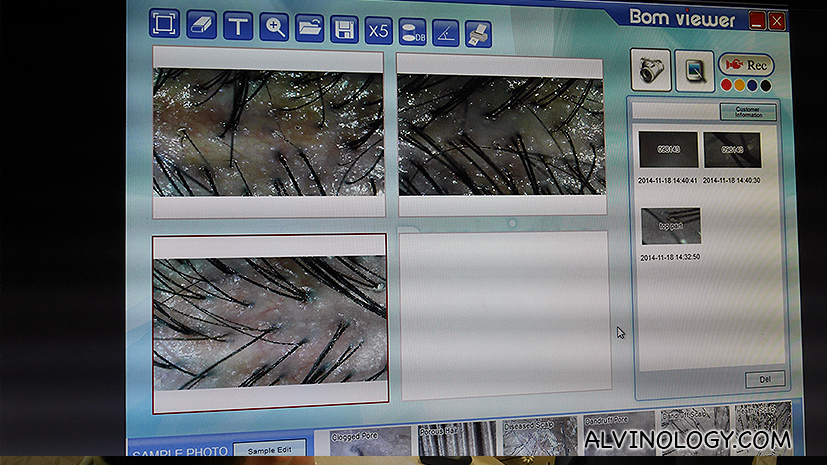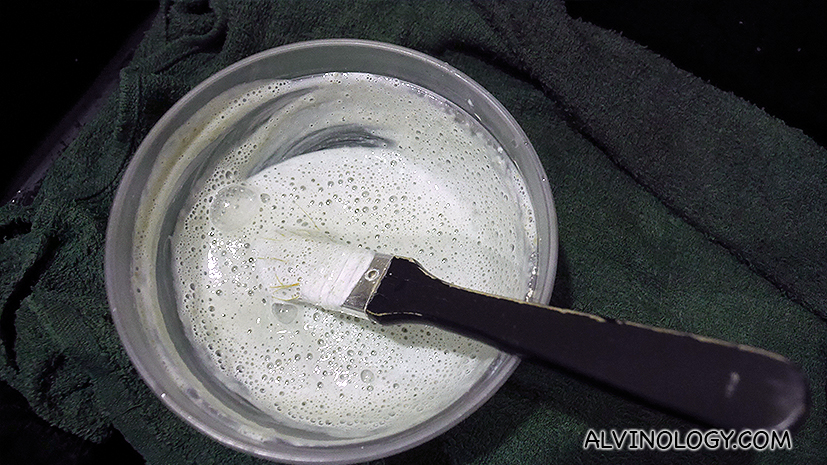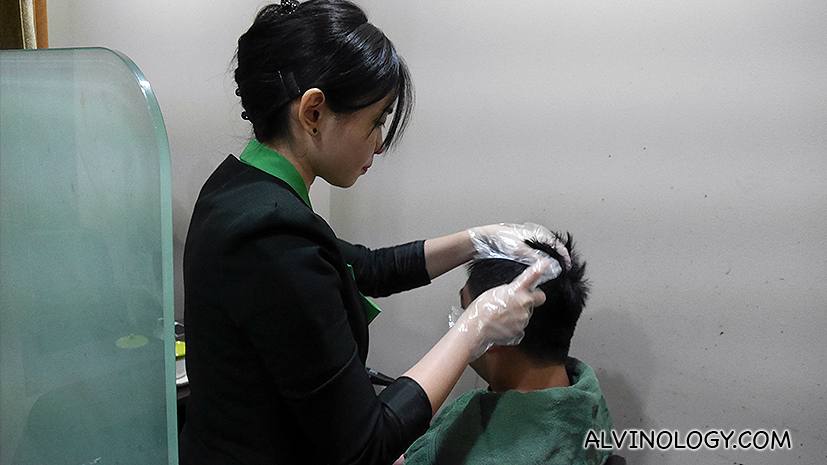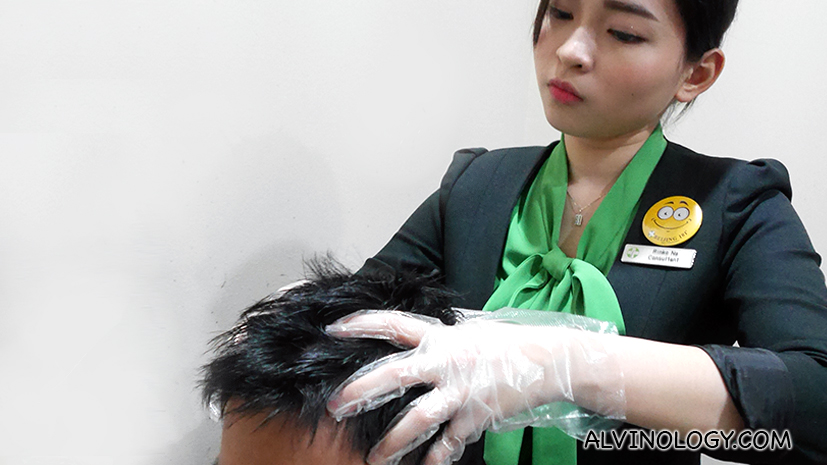 Another good news for Alvinology readers.
Together with Beijing 101, we are running a contest where 3 winners will each receive a S$188 Herbal Scalp Treatment Discount Voucher.
To stand to win this, simply share this post on Facebook and tag a friend. The 3 winners will be chosen by the end of February and notified via a phone call.
That's not all.
Beijing 101 is also offering their Herbal Scalp Treatment at just S$40 if you quote 'Alvinology' when you call 6-5588-101 for an appointment or click this link to enjoy this promo. You will also get to redeem a Vitalising Gliss product worth S$68.