Nookie is a new homegrown frozen yoghurt concept store at PoMo at Selegie Road.  Overlooking the exterior of the mall, the new froyo store is a sister outlet to Montana Brew Bar, a coffee joint found within the mall.  As I found out, both complement each other well.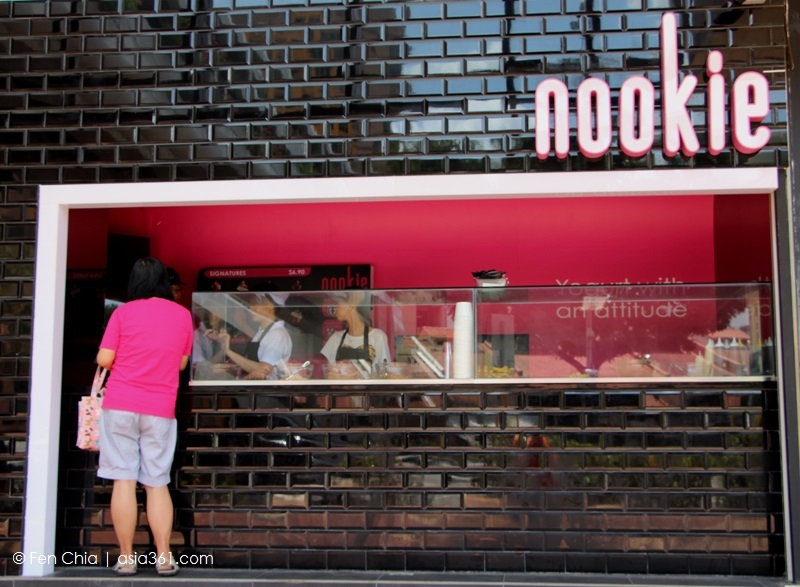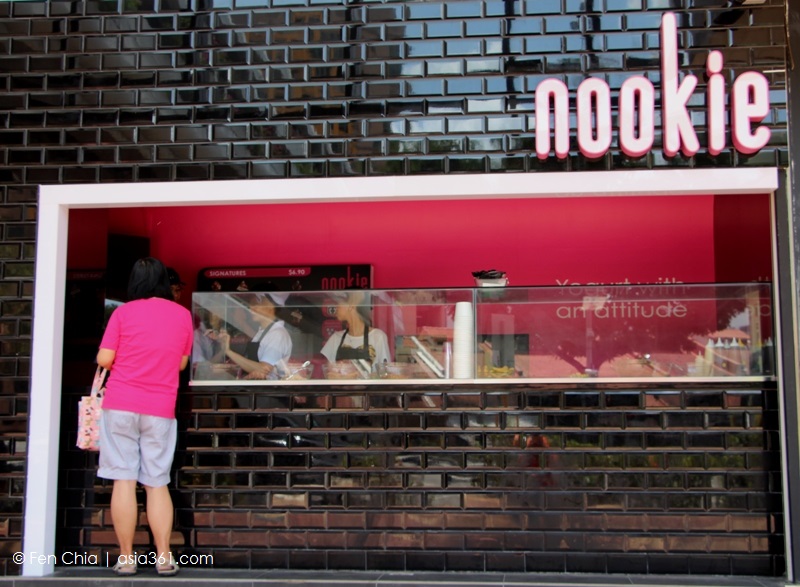 Nookie is more of a grab-and-go place while on the other hand, Montana Brew Bar is for coffee lovers eager to enjoy a leisure cuppa,  At the moment, Nookie offers four signature yogurt flavours at S$6.90 each – Apple Berry Crumble, Strawberry Watermelon Rose, Chocolate Caramel Fudge and Chocolate Banana.
Nookie's specialty lies in 'deconstructed delectable desserts', which means when you order the Apple Berry Crumble, you essentially get a mouthful of apple pie, albeit in fragments, folded into creamy yogurt. You can also customise your own creations (S$3.50 to S$6.30).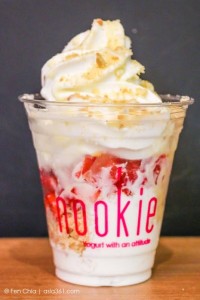 I also tried the Strawberry Watermelon Rose which was a nice contrast to the Apple Berry Crumble.  While the latter was rich and melded salty and sweet flavours, the refreshing Strawberry Watermelon Rose was sweet and sour – essentially a sort of strawberry shortcake yogurt with chunks of fresh strawberries and juicy watermelon, sprinkled over with crumble.
I suppose one's choice of yogurt flavour depends on whether one is in a "light" or "rich" mood that day. In a way, it's like choosing between a sorbet or ice-cream, except that compared to ice-cream, yogurt is healthier. In between huge creamy mouthfuls, I was pleased to learn Nookie achieves that full-bodied taste despite the use of skimmed milk!
Nookie calls itself 'yogurt with an attitude', and the 'attitudes' I feel describe the brand are original and experimental.  The folks behind the brand have been tweaking the recipe since Day One, taking into consideration feedback from customers. I also learned that Mango Sticky Rice and Matcha Black Sesame Crumble will be launched soon. You can look forward to more exciting dessert flavours with a local touch soon.
The experimental boldness behind Nookie applies to Montana Brew Bar. To go with my yogurt breakfast, I sampled the Truffle Jalapeno Mac & Cheese 2.0 waffle (S$11.50), which took its creators months to perfect (thus not version 1.0) and involves four different cheeses.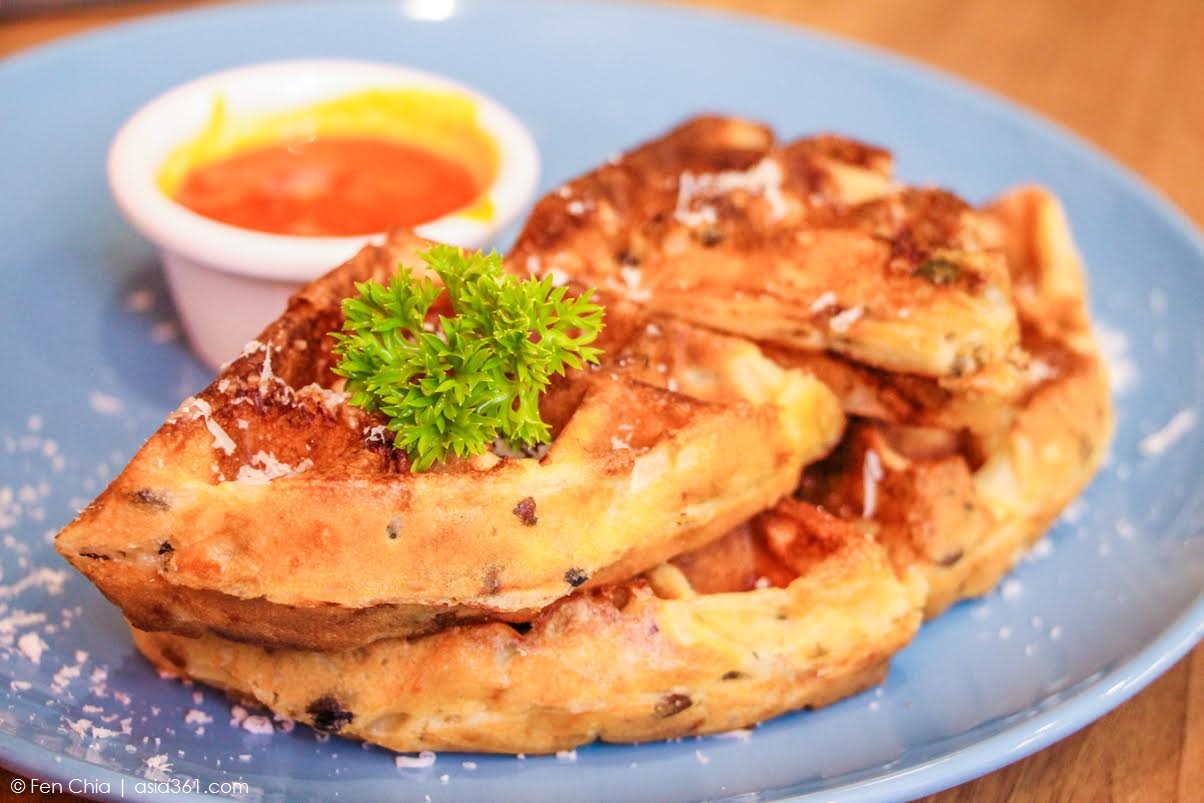 The waffle arrived on my table, looking a nondescript light brown. However, it was only with my first bite that I discovered the macaroni and melted cheese had been creatively enveloped within the waffle crust.  The warmth of each bite worked well when paired with the cold tangy curry sauce.
For the coffee lovers, Montana is definitely a place to get your brew.  There is the 'Espresso Bar' with the barista, and the 'Slow Bar', for the purists who are used to DIY methods of Pourover (more clarity, less body) and Aeropress (less clarity, more body) coffee.  The old-school caffeine addict in me went for a latte (S$4.50) at the Espresso Bar. I did notice a 'Cortado Cubano' – condensed milk + double ristretto + steamed milk (S$4.20) – on the menu. That would be something for those with a more adventurous palate.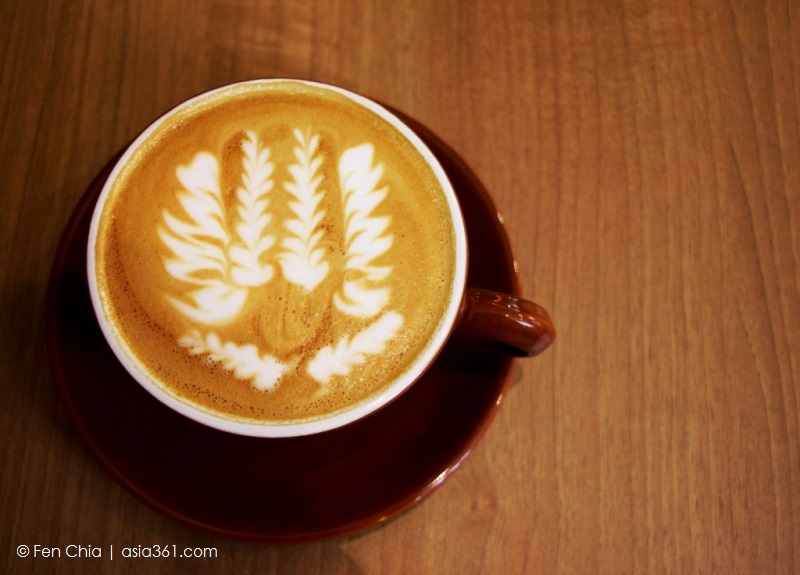 If you're the sort who knows what body and acidity mean when it comes to your cuppa, take your pick from Ethiopia Yirgacheffe or Colombia Primaveral blends for the Espresso Bar and Montana Houseblend or Selegie Blend single origins for the Slow Bar.  This is a serious coffee place – it is a 'Brew Bar' after all.  Those who know one bean from another may wish to note Montana uses Common Man Coffee Roasters.
Good coffee, mac and cheese, low-fat creamy yogurt – my Sunday brunch couldn't get any more complete than this.  Nookie is naughty, inventive and overall a worthy newcomer in the increasingly crowded froyo arena.  Just sit back, dig deep, and taste an entire dessert in a single scoop of Nookie yogurt.
Nookie Yogurt (open daily from 11am – 10 pm)
Montana Brew Bar  (open daily from 8am – 930pm.  Beverages from 8- 10 am, full food menu only from 10 am – 9.30 pm)
1 Selegie Road
#01-04
Singapore 188306
Tel: (+65) 98331790
This post was first published on Asia 361 and written by Fen Chia for Asia 361, an affiliated site of Alvinology.com.