Have you been to Quayside Isle?
It is located on Sentosa Island, within the Sentosa Cove estate, just beside W Hotel and The Residences at W Singapore. Quayside Isle is the only integrated retail development within the estate, offering a myriad of waterfront international dining concepts and speciality retail stores.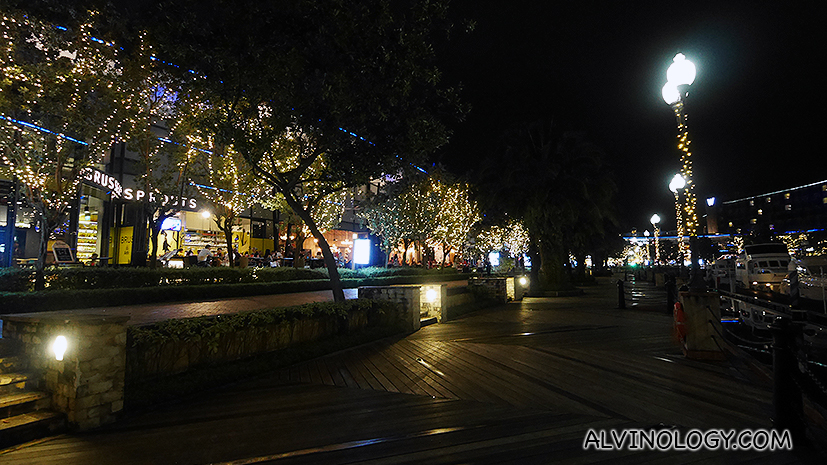 Best of all, it offers a breath-taking view of the marina, making it an awesome dining destination of choice, especially for special occasions when you are looking to pamper yourself with great food and drinks, topped a great view.
While most of us would find it impossible to afford a home in the Sentosa Cove estate, this doesn't mean we cannot enjoy the same marina front lifestyle enjoyed by the residents there at Quayside Isle. Quayside Isle offers 25 exciting dining and shopping concepts, with an extensive food selection of specially curated new-to-market restaurants as well as new dining concepts from established groups, and specialty retail stores.
Here are three tenants Rachel and I visited recently: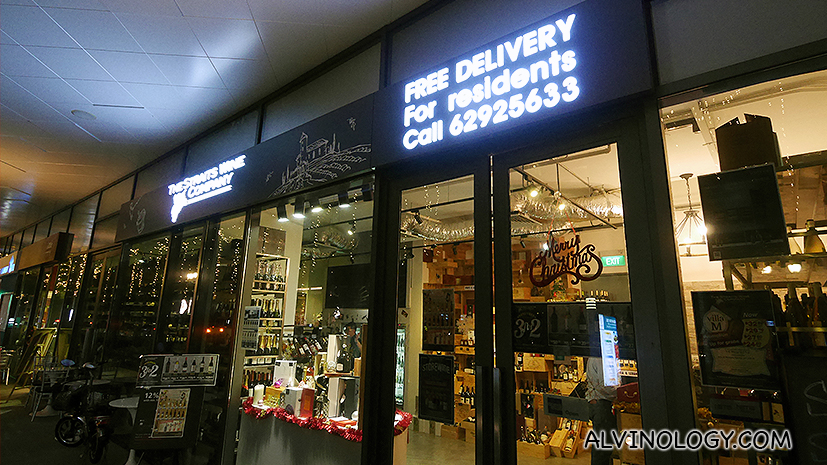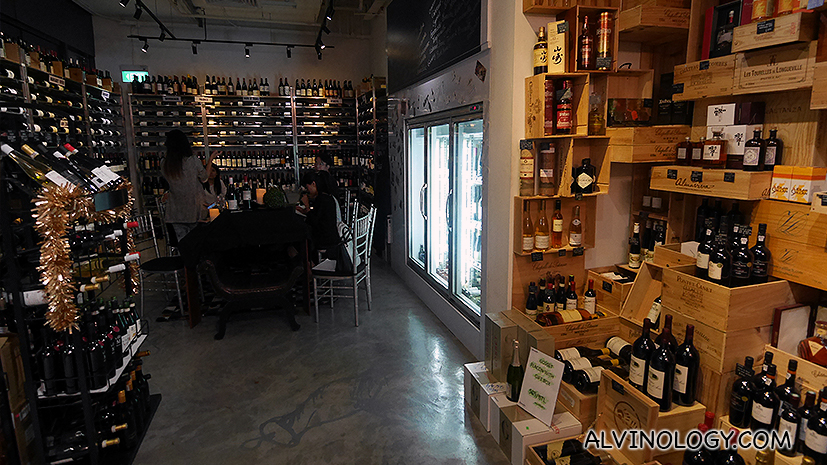 Address: 31 Ocean Way, #01-24/25 Quayside Isle, 098375
Tel: +65 6292 5633
Email: [email protected]
Opening Hours:
Mon – Wed: 12:00 to 9:00pm
Thurs – Sat: 11:00am to 10:00pm
Sun: 11:00am – 9:00pm
The Straits Wine Company offers all-rounded wine services including private clients concierge, conceptualization and execution of corporate events, event planning, cellar planning, even a publication: WINETALK and much more.
The very lovely sommelier at The Straits Wine Company introduced the bloggers to six wines at an exclusive tasting session when we visited:
Babich Marborough Sauvignon Blanc 2014 (RP $49.30) – smooth and fresh, with peach and nectarine notes up front and a core of citrus flavours. acidic finish with a whiff of white flowers.
Ferngrove Frankland River Chardonnay 2013 (RP $49.30) – an oaky white wine good for light drinking.
Marco Felluga Pinot Grigio Mongris 2014 (RP $52.30) – a pleasant, fruity, lightly-oaked white wine which would go well with olive oil and tomato-based dishes.
Kate Radbur and Vine Velvet Pinot Noir 2013 (RP $48.30) – soft, sweet summer fruit entry balanced by grainy tannins, with a bright, bounding finish. Perfect for special occasions.
Altos Las Hormigas Malbec Terroir 2012 (RP $58.30) – a very red, herby wine with notes of cherry and hints of curry and other spices. strong start, weak finish.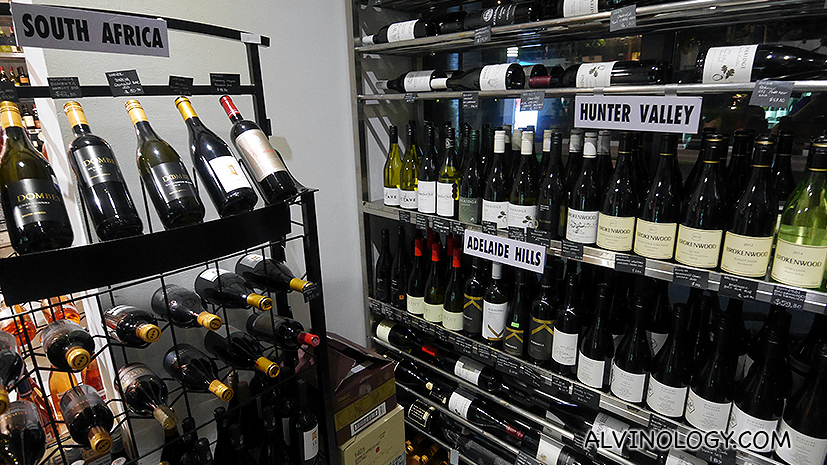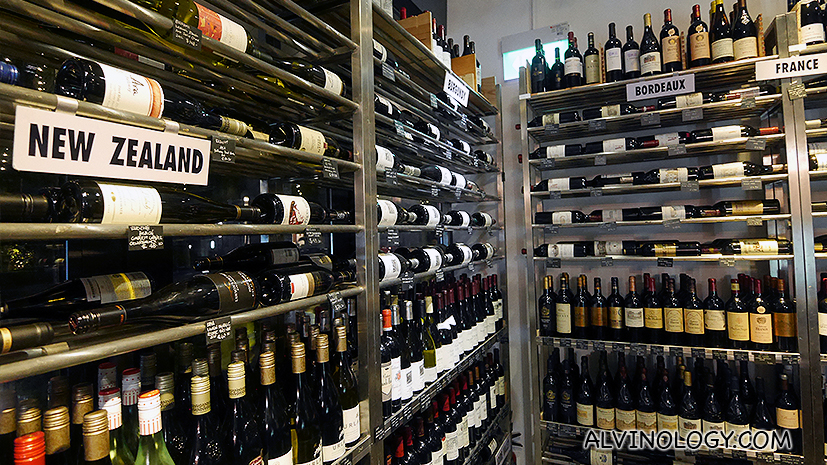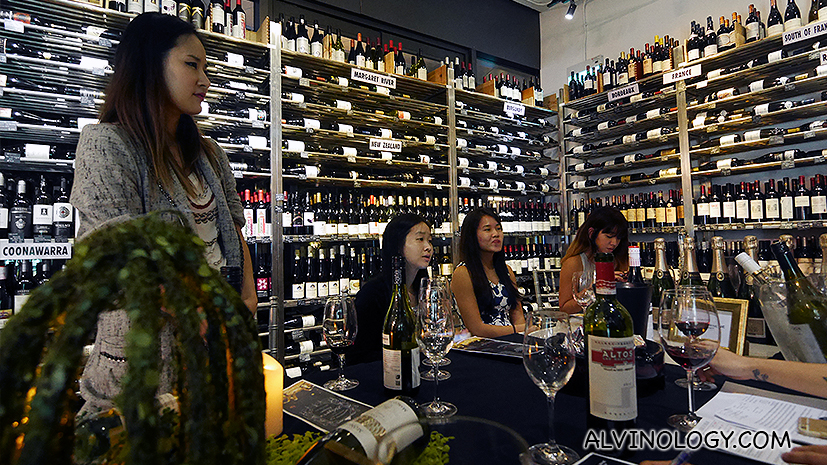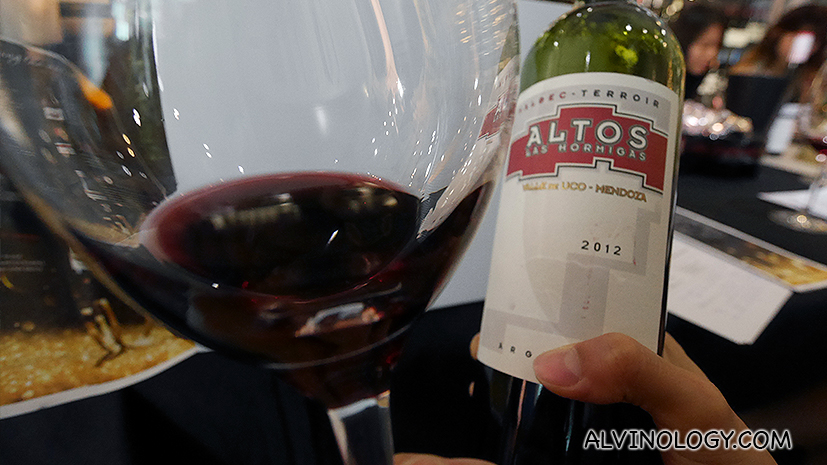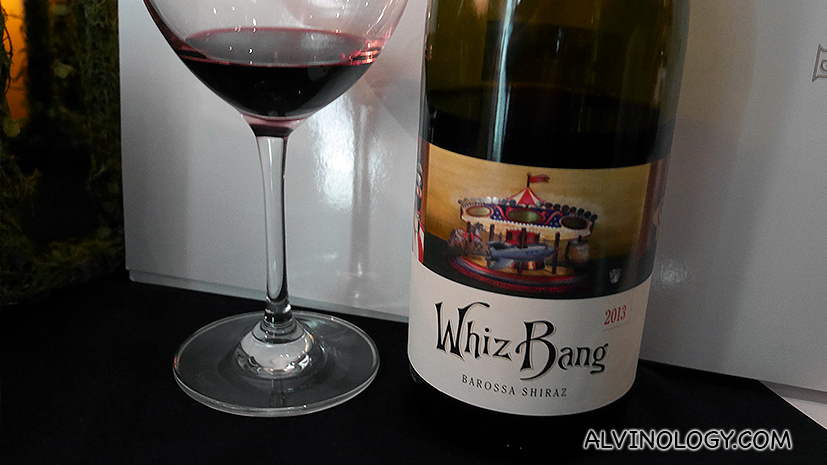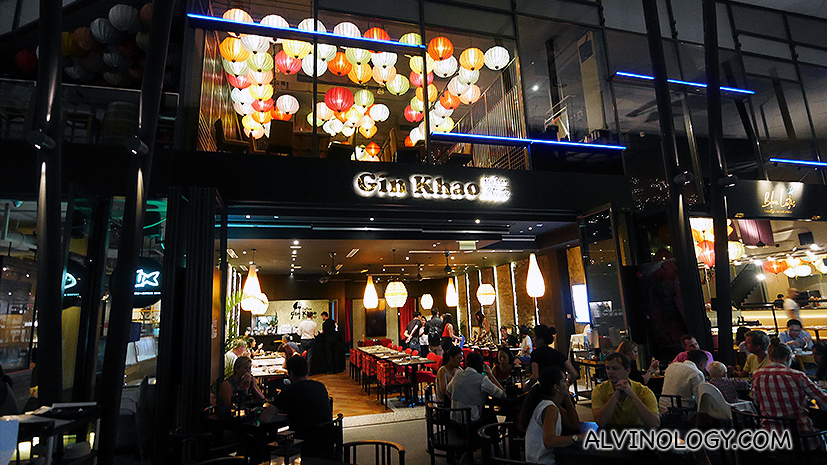 Address: 31 Ocean Way #01-12 Quayside Isle, Singapore 098375
Tel: +65 6570 2208
Email: [email protected]
Opening Hours:
Mon, Wed, Thurs: 12:00pm to 10:00pm (Closed on Tues)
If PH Eves and PH fall on Tues, closed on the following day
Fri: 12:00pm to 12:00am
Sat/Eve: 11:00am – 12:00am
Sun/PH: 11:00am – 10:00pm
Last Order: 30 mins before closing
Gin Khao operates three restaurants across Singapore, with the one at Quayside Isle being the latest addition. They serve authentic thai cuisine in a fancy ambient, and is one of the more wallet-friendly options at Quayside Isle.
Signature dishes include their Watermelon Fried Rice, Crayfish with Glass Noodle and Stir-Fried Squid layered with Runny Salted Egg. These three were clearly the standout dishes during our tasting. The Watermelon Fried Rice and Stir-Fried Squid with Runny Salted Egg were especially popular with everyone at the table. Do try them both when you dine at Gin Khao!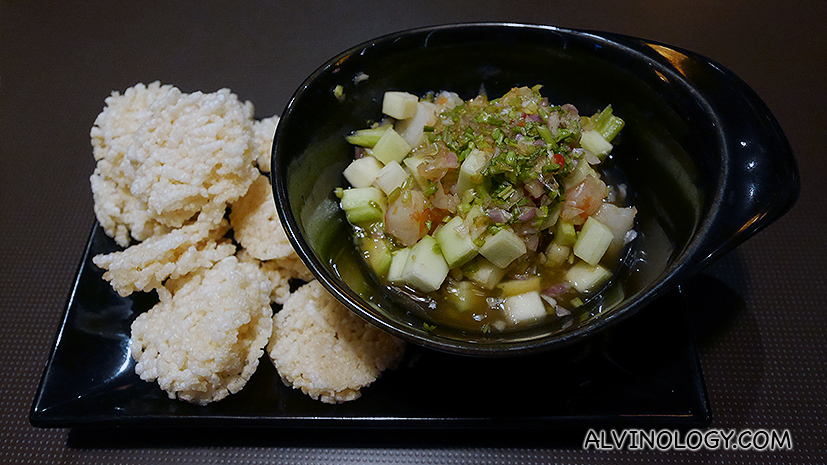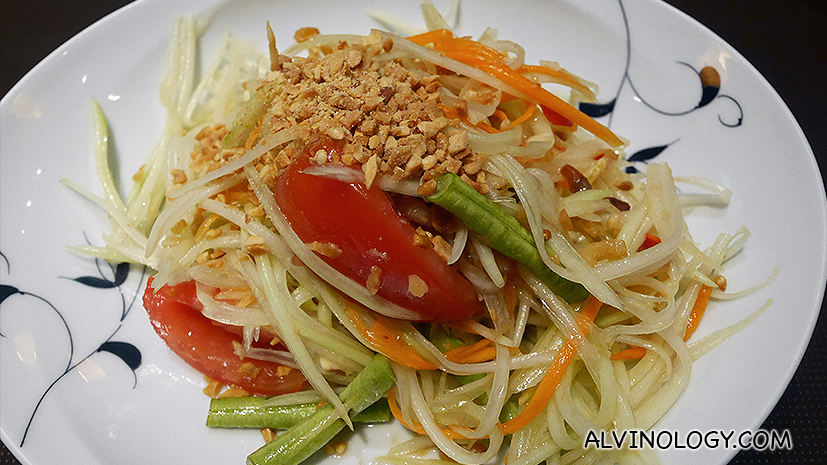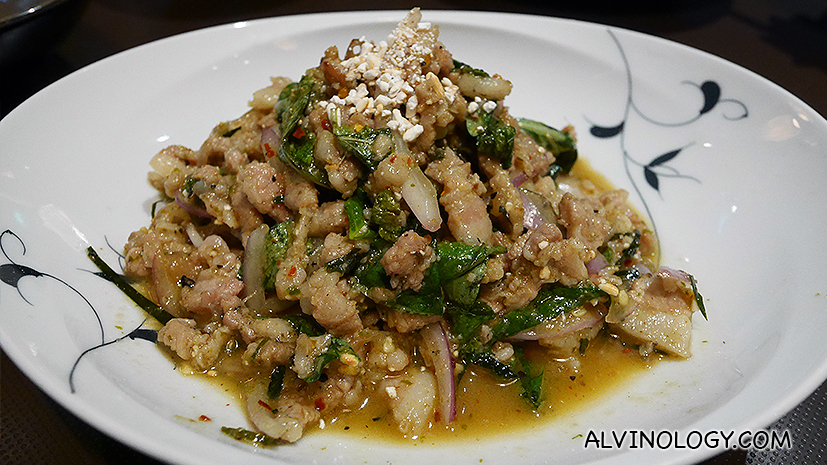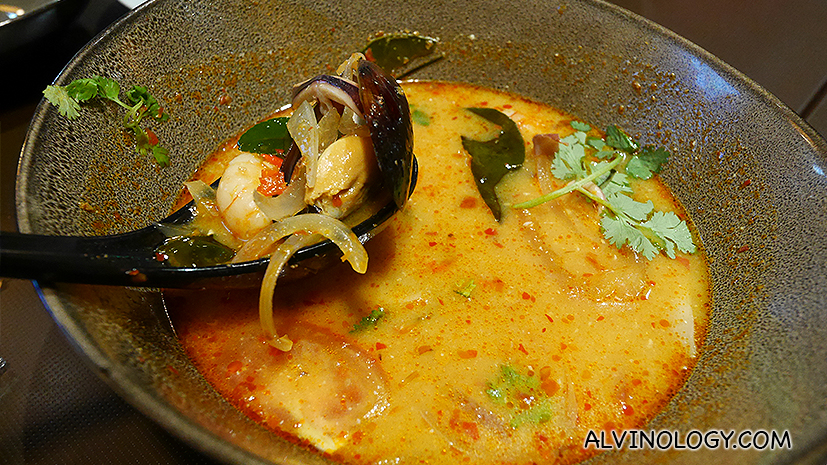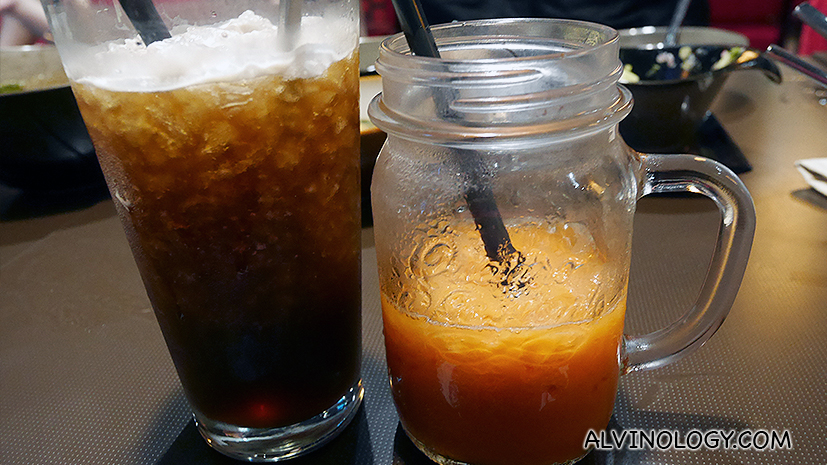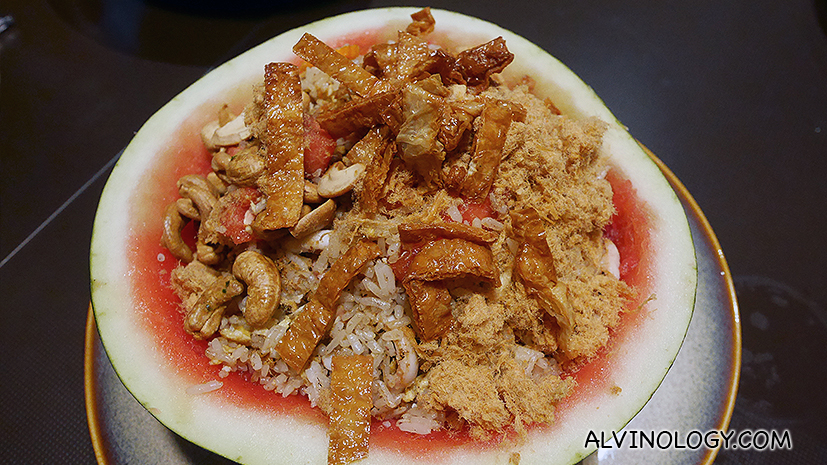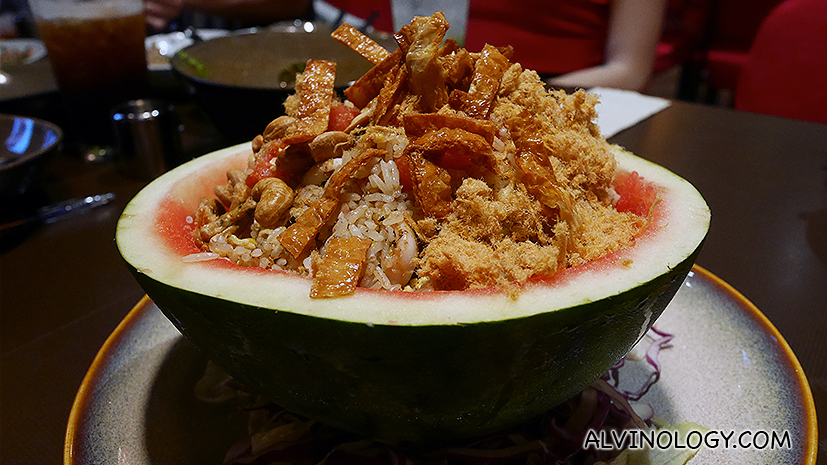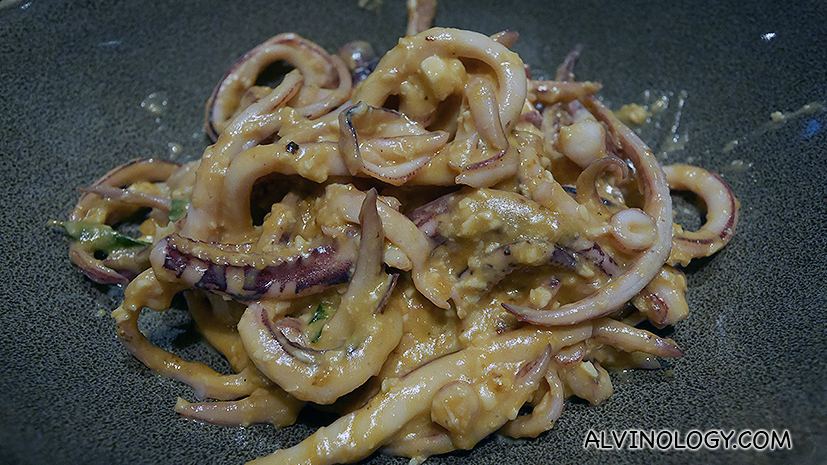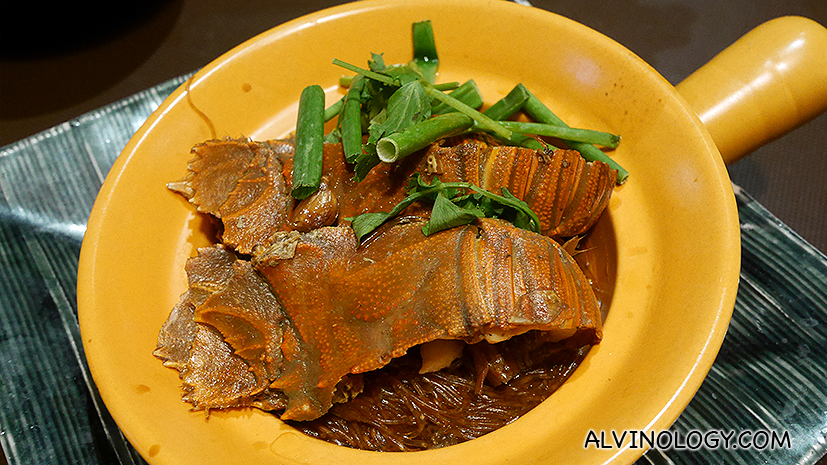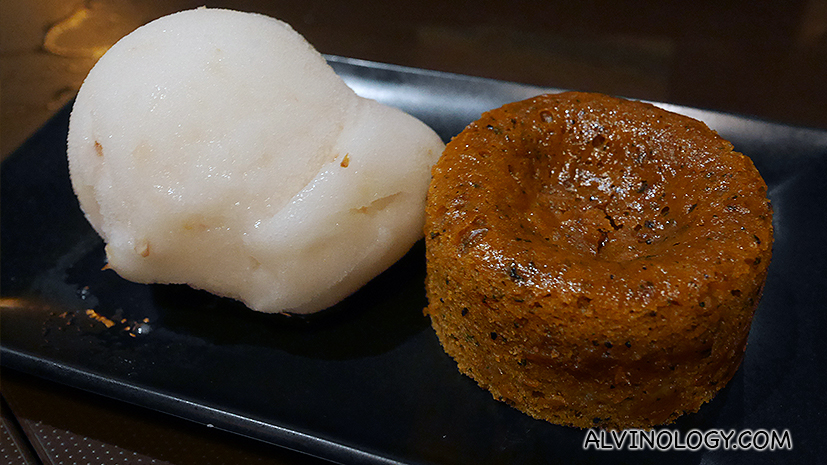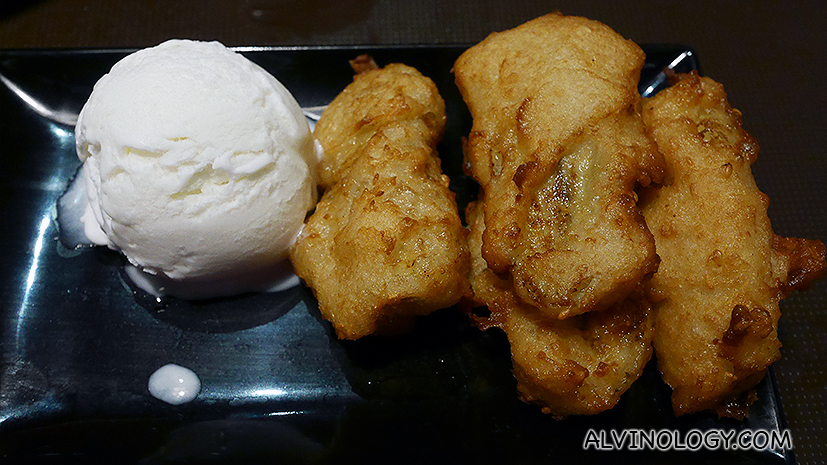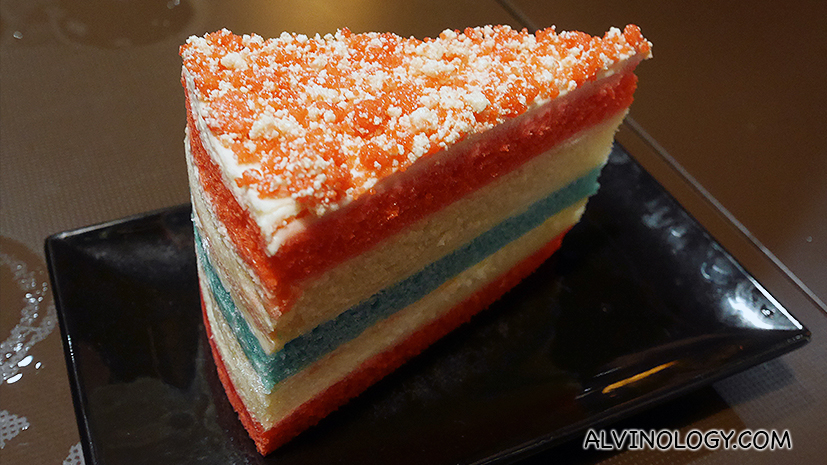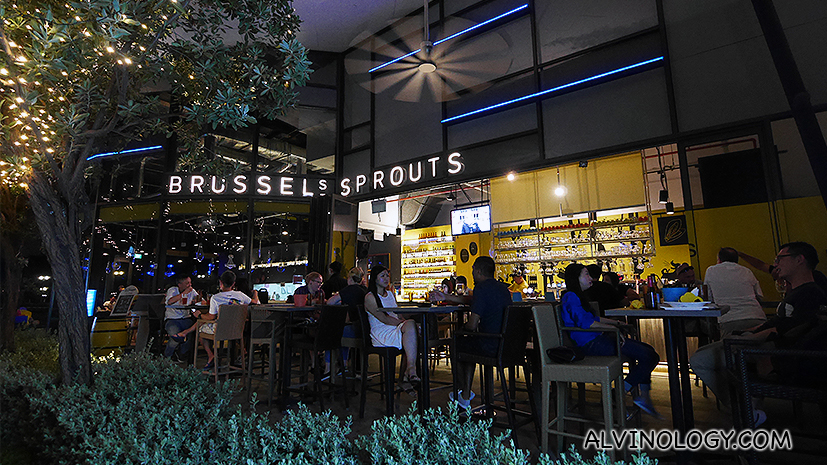 Address: 31 Ocean Way, #01-01 Quayside Isle, Singapore 098375
Tel: +65 6684 4344
Email: [email protected]
Opening Hours:
Mon : Closed
Tue – Fri : 5pm – 11pm
Sat – Sun : 12pm – 11pm
Brussels Sprout operates three restaurants across Singapore and is best known for it's Belgian beers and mussels. They offer an array of bar food as well as comfort food for an indulgent good time.
Draught beers on the menu which pair well with the food include Stella Artois, Hoegaarden White, Leffe Blonde, Leffe Brune, Hoegaarden Rosee and Lindermans. Stella Artois is great for light drinking. Hoegaarden White – well-known for its taste of hops and wheat, was served with small eats like Beef Tartare on Toast, Belgian Rollmops, Crispy North Sea Shrimp Croquettes and Homemade Belgian Cheese Balls. Leffe Blonde – first brewed by monks of the Abbey Notre Dame de Leffe – golden in colour, silky in mouthfeel and sweet in taste; went well with mussels and fries. The more bitter Leffe Brune went well with the heavy meat dishes while the Hoegaarden Rosee and Lindermans were like drinking a fizzy, alcoholic dessert.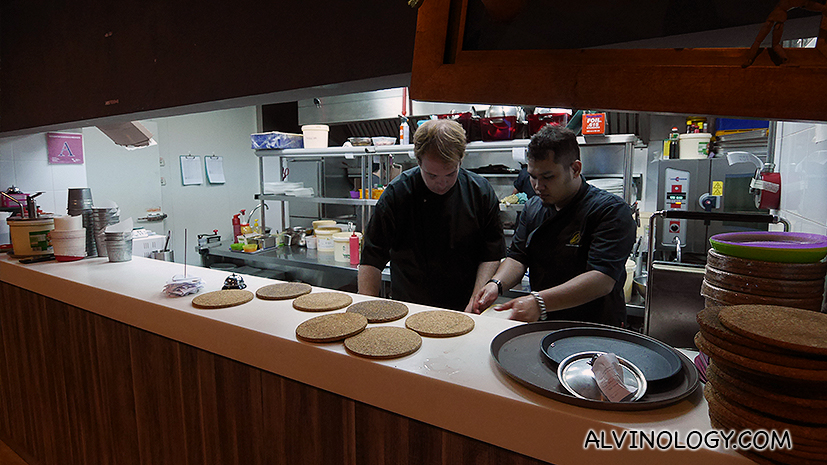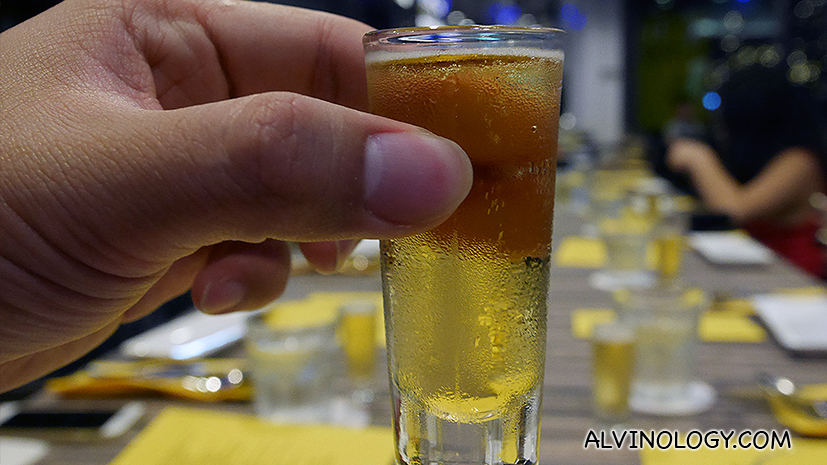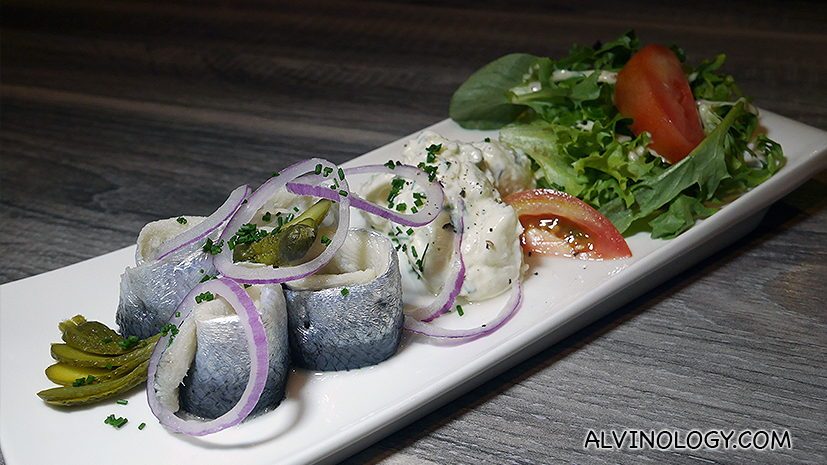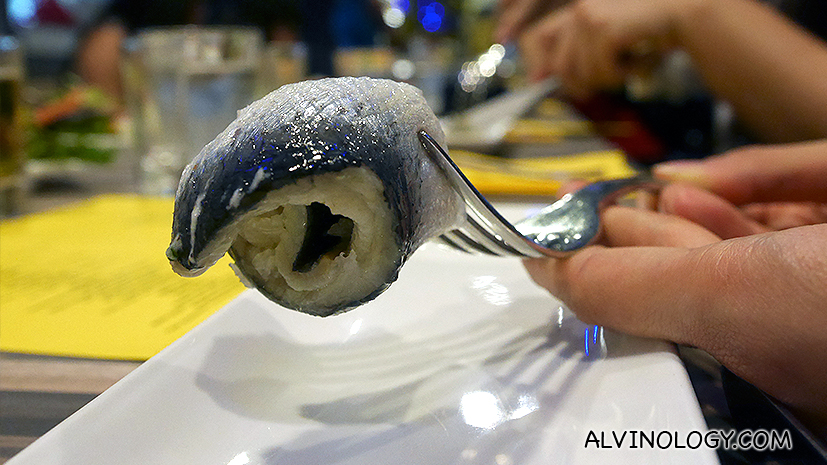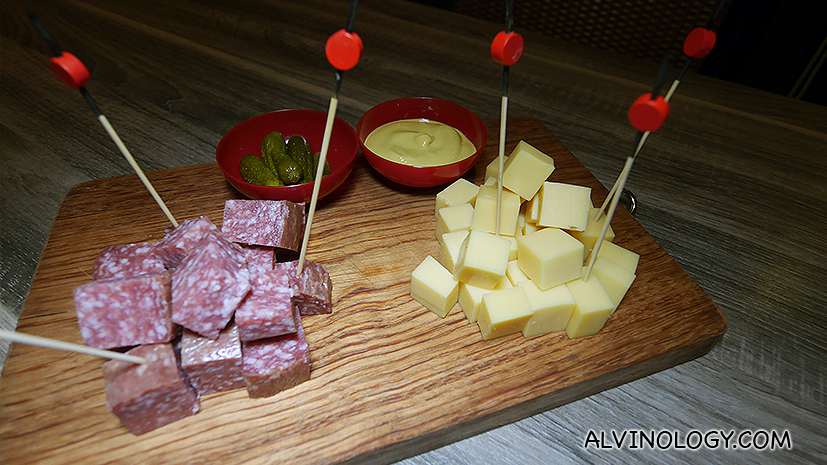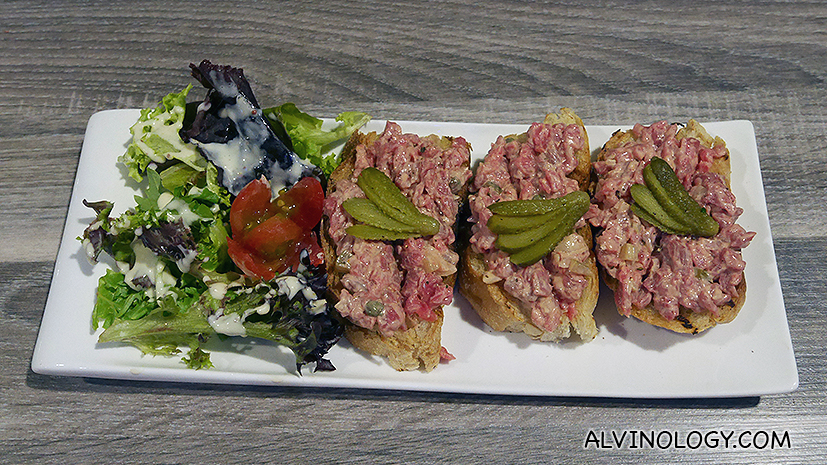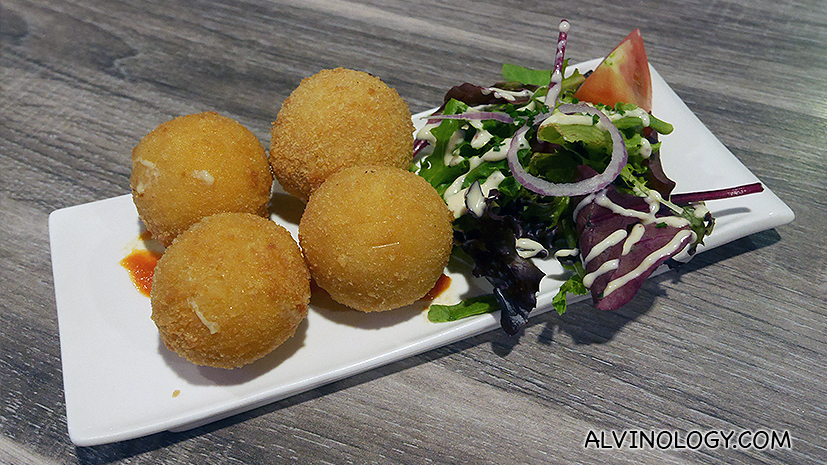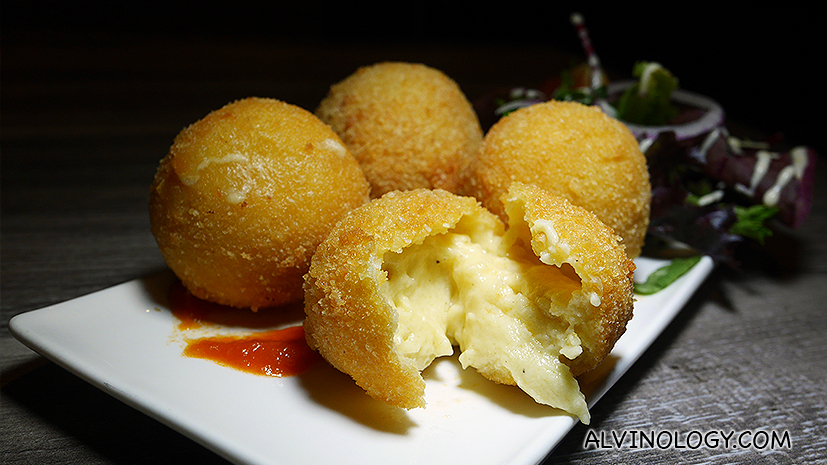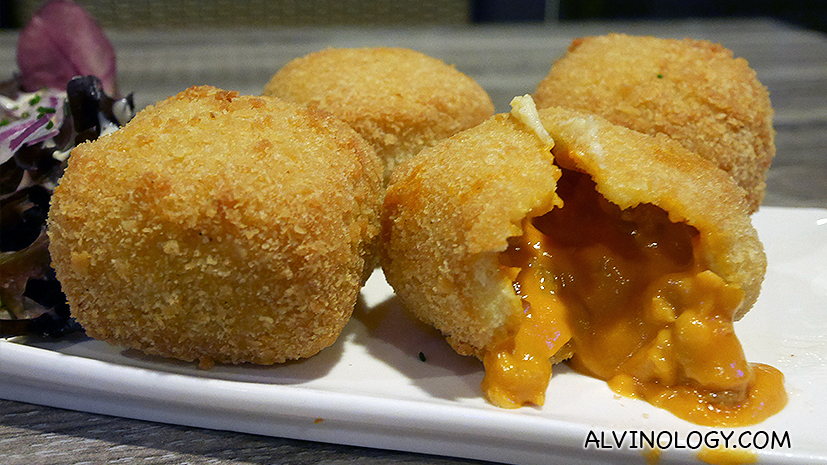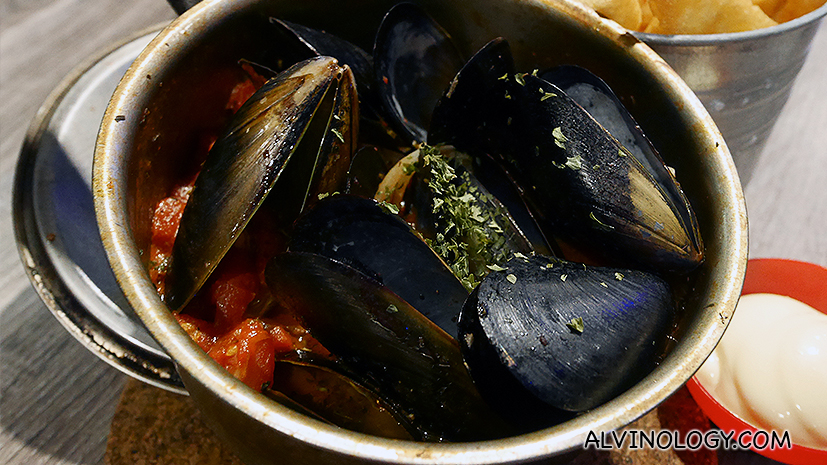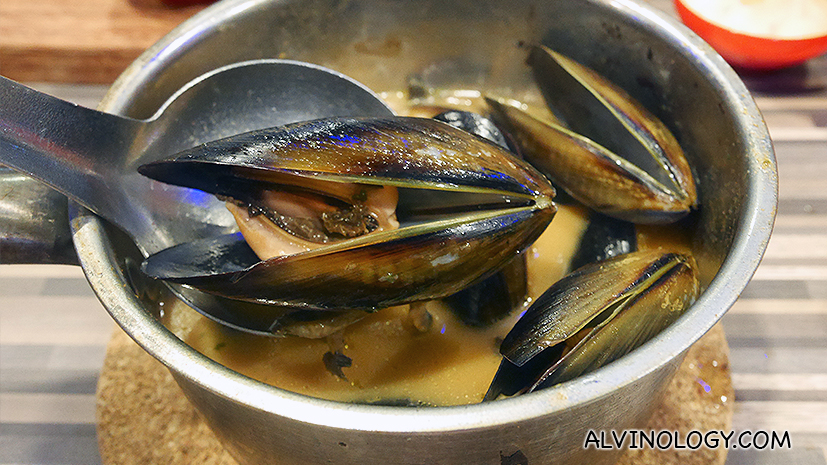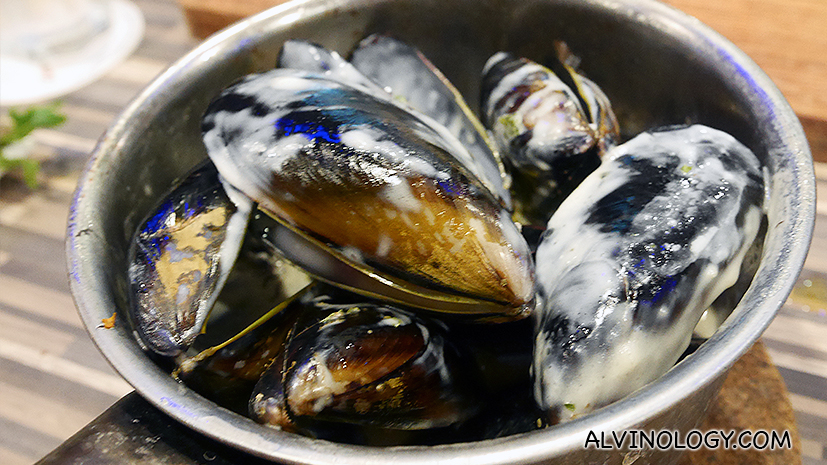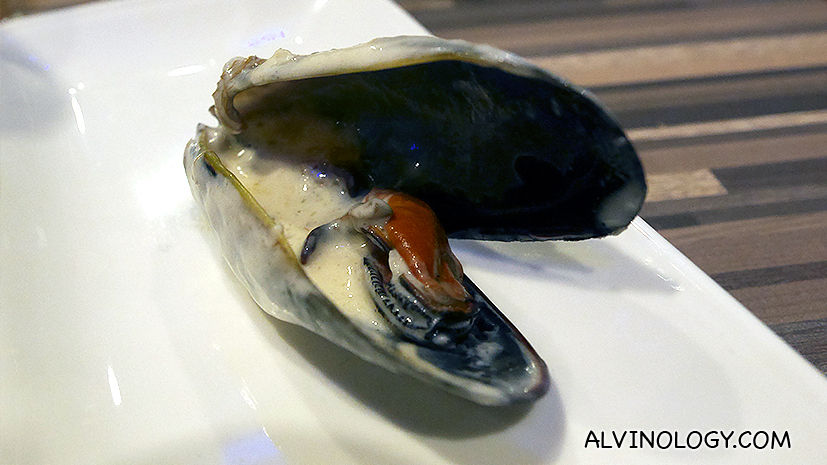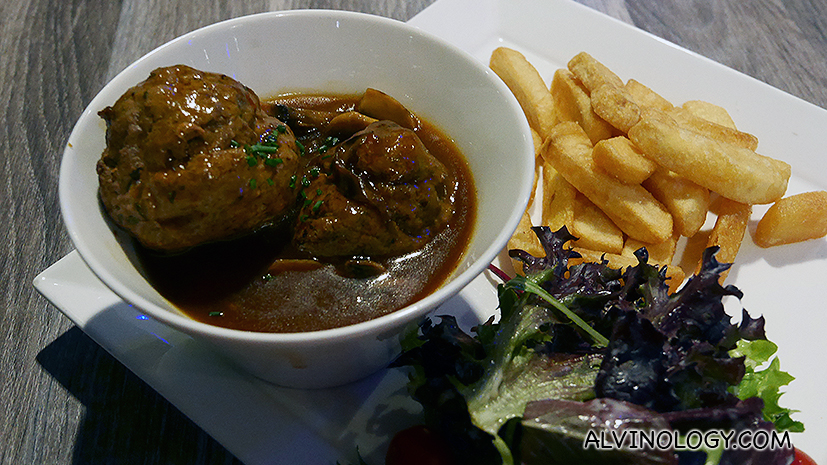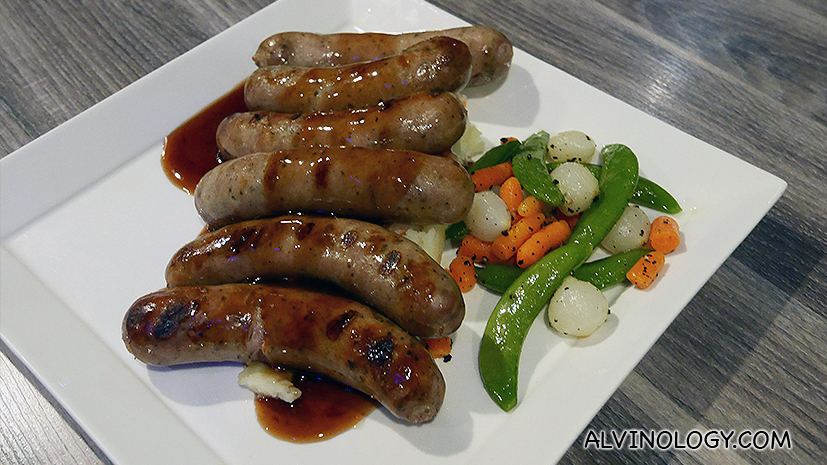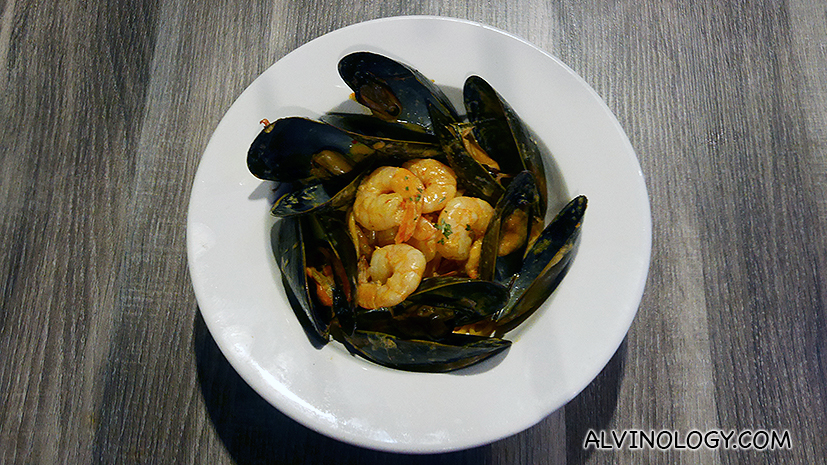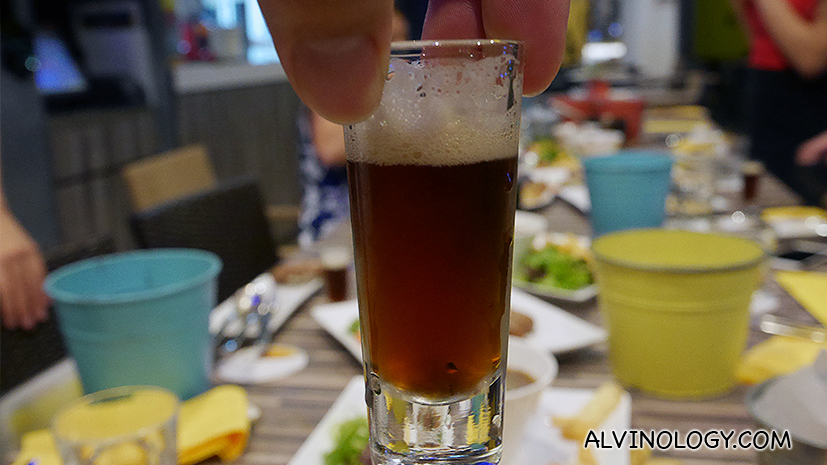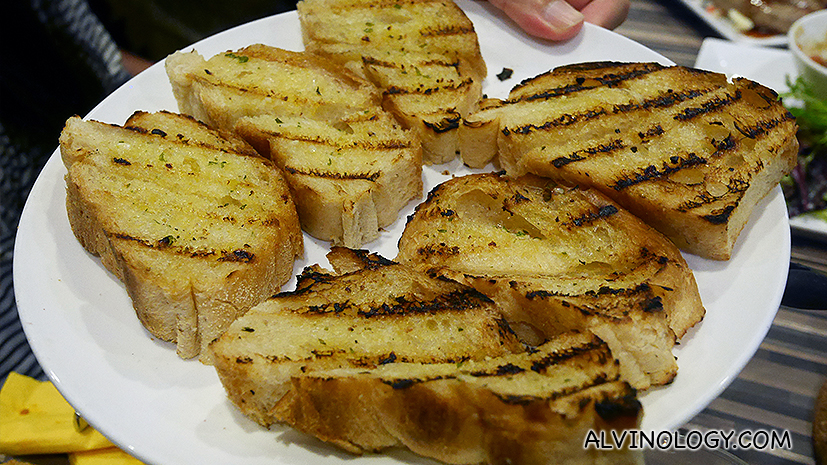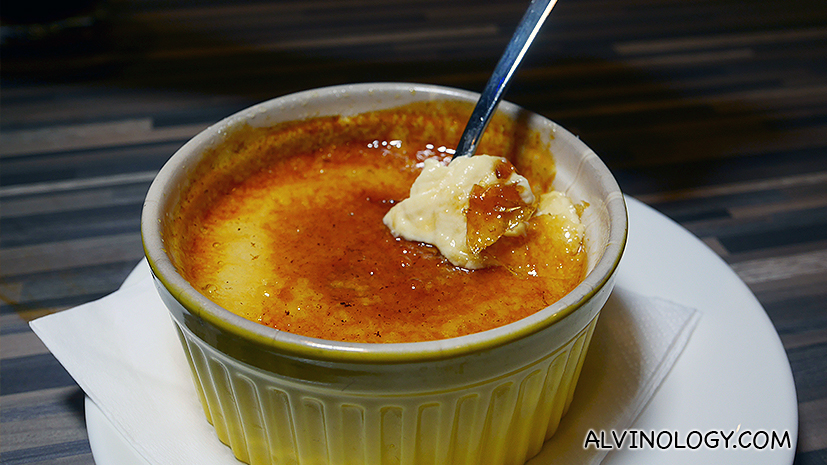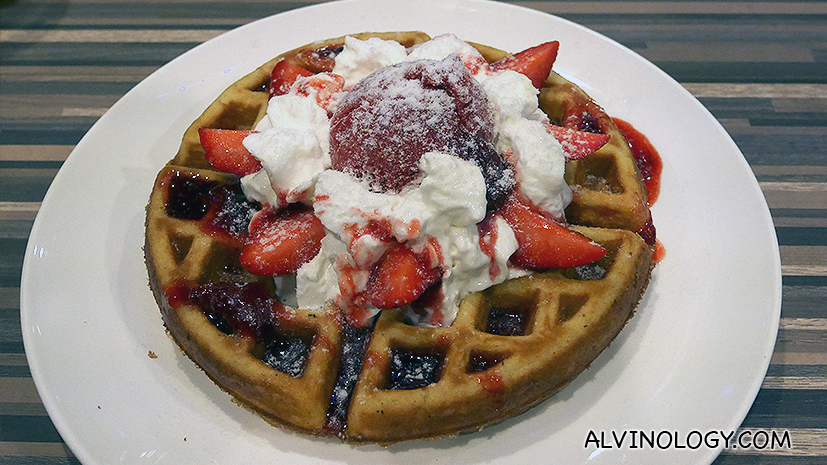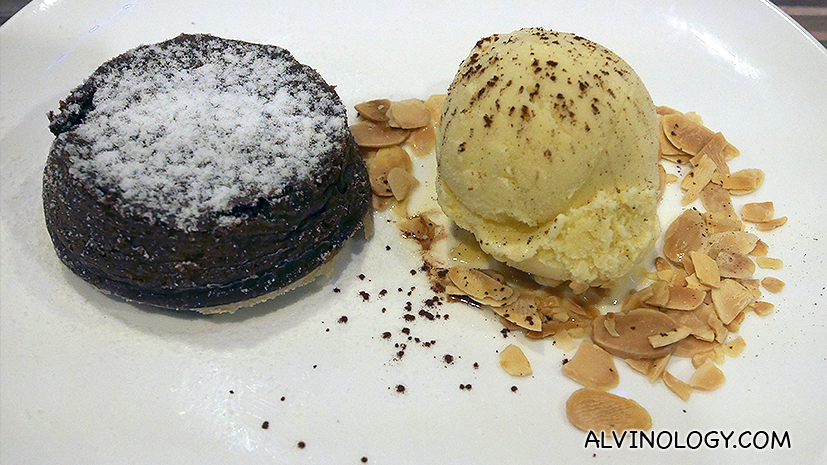 Getting to Quayside Isle
Quayside Isle is easily accessible by cars and taxis. If you are driving, parking spaces are available at the basement car park in Quayside Isle. On weekdays, admission to Sentosa is just S$2 during lunchtime and free after 5pm! Passengers can alight at the Fountain Plaza drop-off point that faces The Residence at W Singapore – Sentosa Cove.
A free shuttle service is also available for the public within Sentosa. Just hop onto bus number 3, available between 8am and 10.30pm daily with 30 minutes interval, from Breach Station Bus Interchange and alight at W Singapore – Sentosa Cove hotel, which is a minute walk to Quayside Isle.
To make frequent visits to Quayside Isle even more affordable, simply apply for Sentosa's Islander Pass and enjoy a year's unlimited island admission and privileges. It costs S$25 for Individual and S$50 for Family memberships.
GIVEAWAY for Alvinology.com Readers:
Good news! Together with City Developments Limited, the management for Quayside Isle, we will be giving away 1 x S$100 Quayside Isle dining vouchers for one lucky winner to pamper yourself!
To win, complete the following:
Like Alvinlogy on Facebook
Like and share this post, tagging at least one other friend on Facebook whom you would like to spend the time at Quayside Isle with if you win the vouchers
Tell us which is your favourite tenant at Quayside Isle and why – full list of tenants
Contest closes end January 2016. Winners will be contacted via email.