VSCO, the group behind Balzac Bar and Brasserie at Fort Canning Arts Centre recently just opened a new restaurant, Indline, serving contemporary indian meals.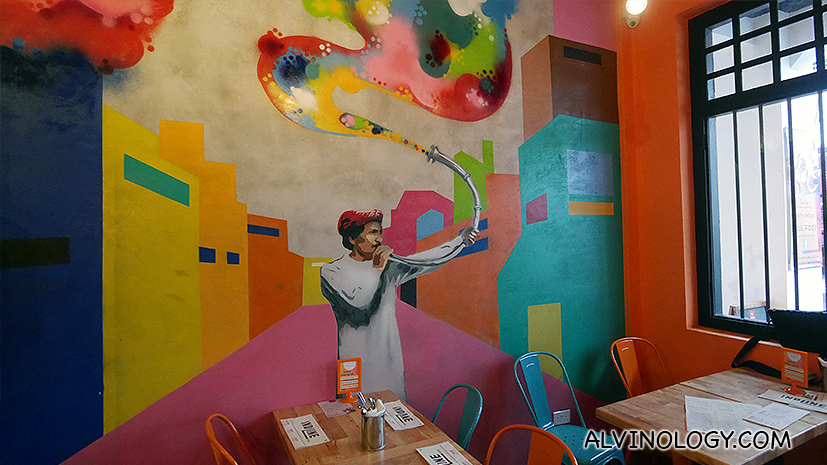 The restaurant is nicely furnished like a modern bistro and started operation earlier this year in June. They started out offering just set meals, but had since expanded their menu to include a la carte options.
The kitchen is helmed by Chef Ajim Khan, former Executive Chef of The Copper Chimney. Chef Khan is a native from Kolkata with more than 25 years of culinary experience. Following authentic and wholesome recipes passed down from generations, chef Khan focuses on simple food with intense flavors, similar to the food he grew up with in India.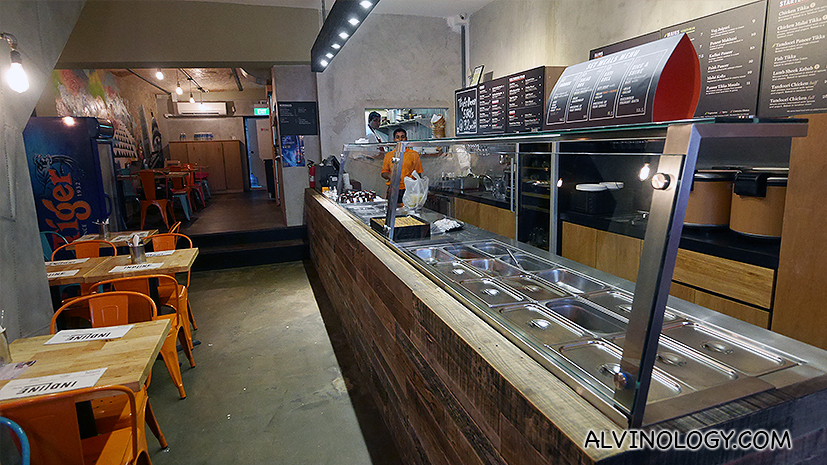 The menu consists of curries, naans and other common indian food offerings. Every menu item is prepared fresh by hand daily with no added colors or artificial flavouring.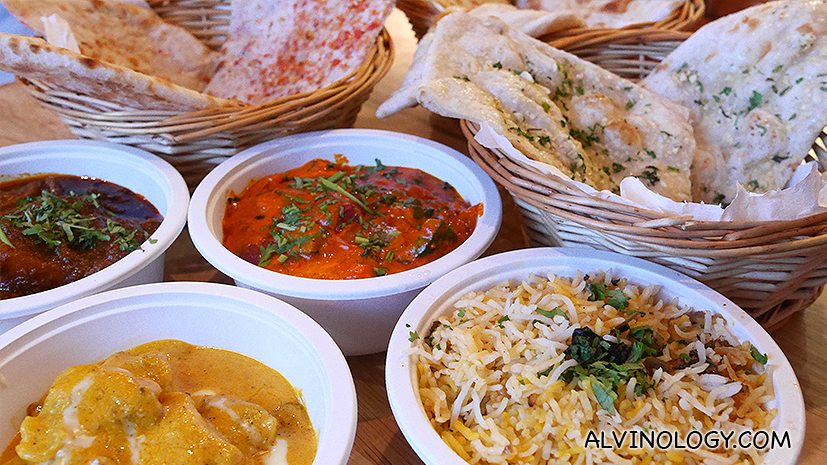 For their set menus, diners can choose to opt for Indbox ($14.50), where you can customise your meal from an array of curries/tikkas/kebabs, dals, salads, naans and rice; or if you prefer to have a lighter meal you could either choose a Salad box ($8.50) or the Kati Roll ($12.50) the Indian wrap.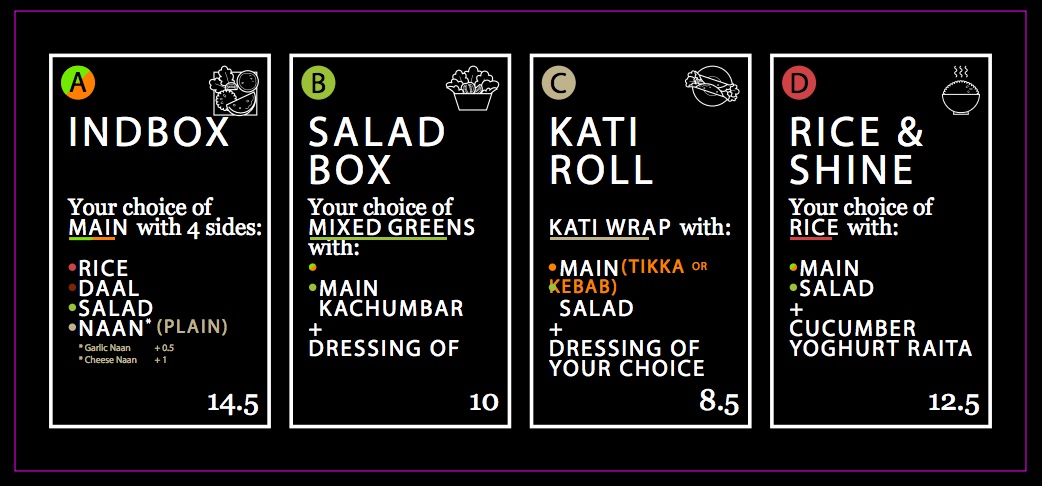 I visited them for dinner and ordered from their a la carte menu. These were the items sampled: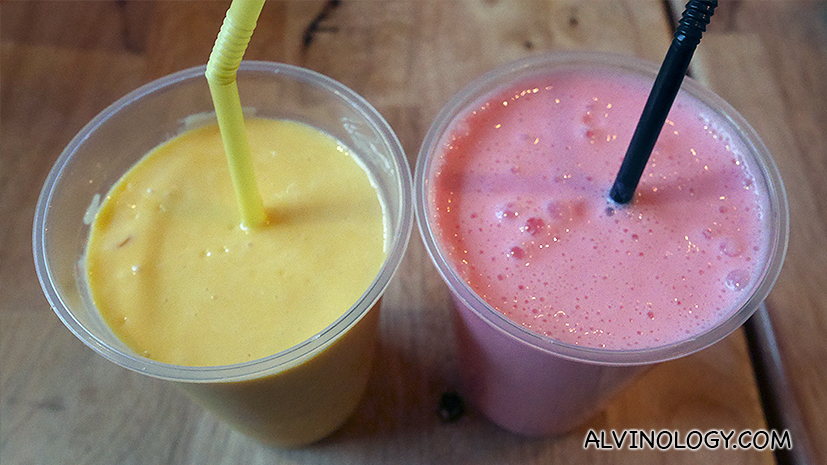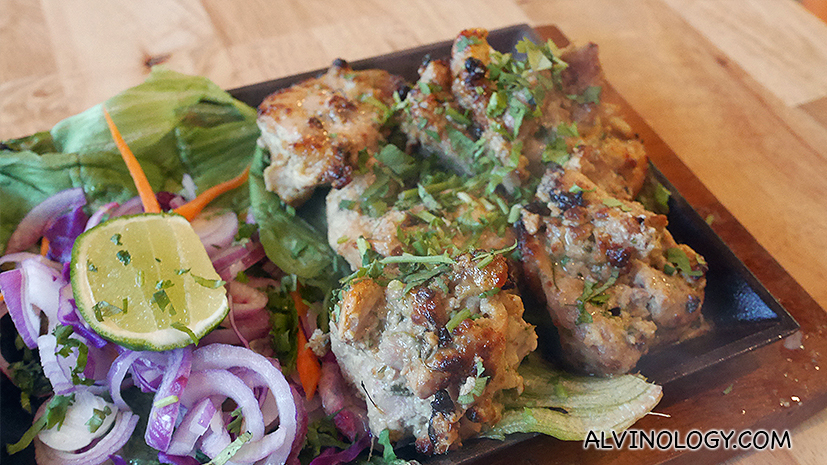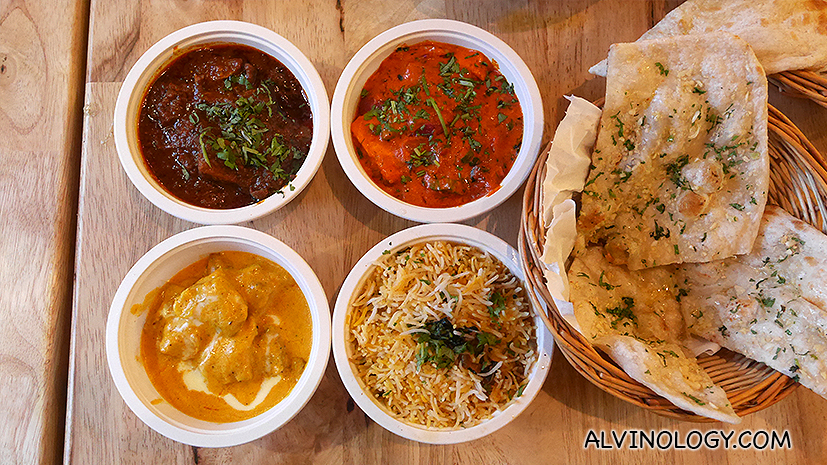 Clockwise from top left:
Lamb Rogan Josh (S$11) – Boneless lamb cooked in kashmiri spices
Paneer Tikka Masala (S$11) – Marinated cottage cheese #rst cooked in tandoor oven and then in gravy
Saffron Basmati Rice (S$6) – Basmati rice steamed with sa"ron, spices and fried onions
Methi Malai Chicken (S$8) – Chicken cooked with fenugreek in creamy sauce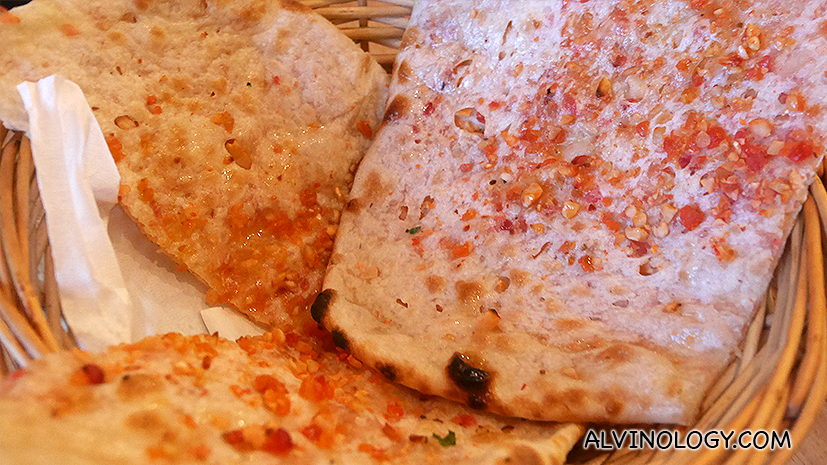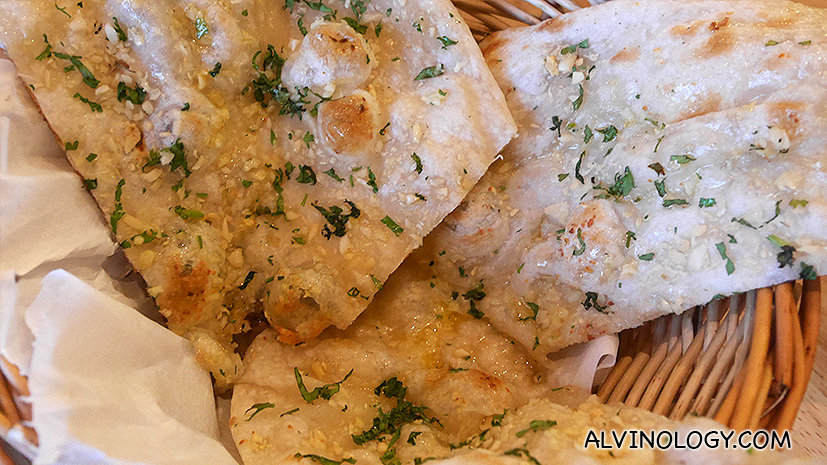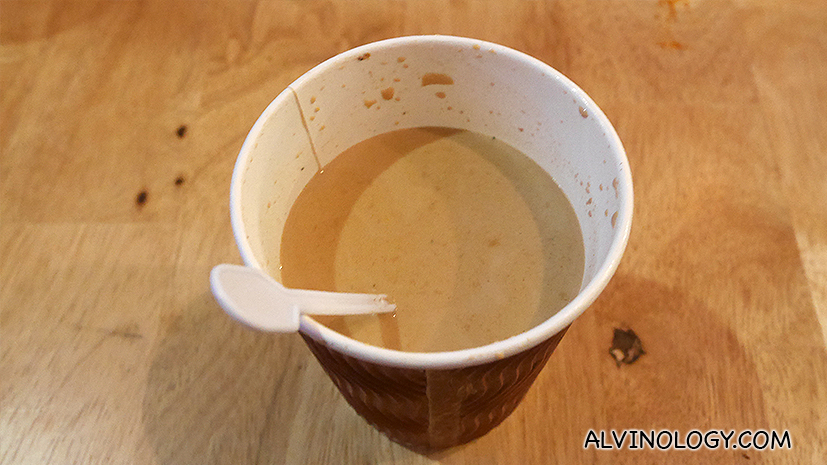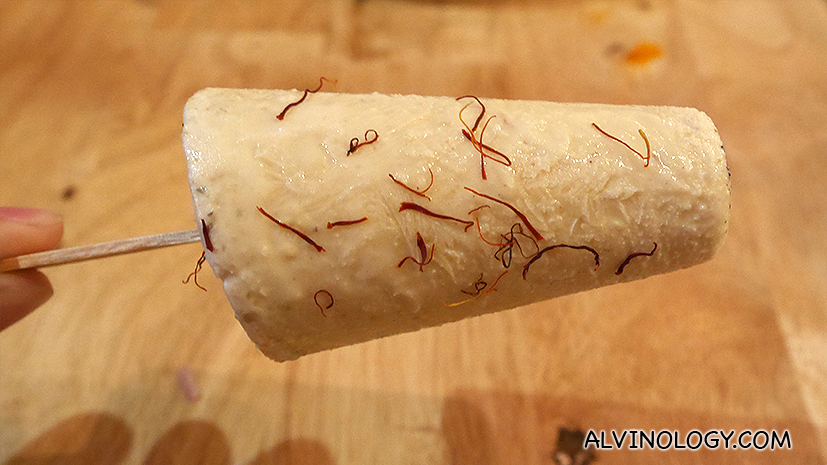 Verdict?
Prices are pretty reasonable and the food is of satisfactory quality for the price. I particularly like the richly flavoured lamb rogan josh which goes very well with the saffron basmati rice and naans. The home-made kulfi was a nice ending to the meal – not too sweet and you can get bits of the pistachios and almonds.
Don't expect gourmet quality fine dining food, but as a takeout or casual dining option, Indline is just right.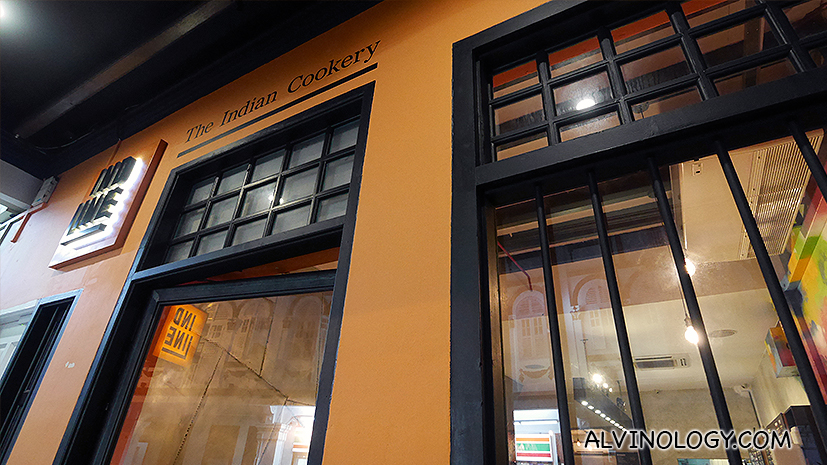 Address: 28 Keong Saik Road
Opening Hours:
Monday – Saturday
11.30 AM – 11.00 PM
Sunday
11.30 AM to 10.30 PM
Contact: +65 6221 3280
Facebook: www.facebook.com/Indline.sg
Email: [email protected]