Chanthaburi province, pronounced Jantaburee, is located 245 km from Bangkok, Thailand. Chantaburi is notable for tropical fruits, particularly durian, and gems. The surrounding hills are rich with lush forests and scenic waterfalls. Nearby are quiet fishing villages and peaceful beaches.
Chanthaburi is among the 12 hidden gems, or provinces that are renowned for their unique history, culture and lifestyle, recommended as part of the Tourism Authority of Thailand's 2015 Discover Thainess campaign.
To get to Chantaburi from Bangkok, you can either self-drive with a hired car or take a bus from Bangkok Eastern Bus Terminal (Ekamai) on Sukhumwit Road. The drive is around 4 hours from Bangkok. Details. 
I visited Chanthaburi with a local guide after spending a night in Rayong province.
Our first stop was at the Sea Farming Demonstration Unit in Kungkrabaen Bay, part of the  Kung Krabaen Bay Royal Development Study Centre (Khlong Khut, Tha Mai District, Chanthaburi, +66-3936-9216-8). This was set up by the Thai King back in 1981 with the objective "to conduct study, research and experimentation on appropriate development methods suitable for the development needs in the coastal area of Chantaburi Province."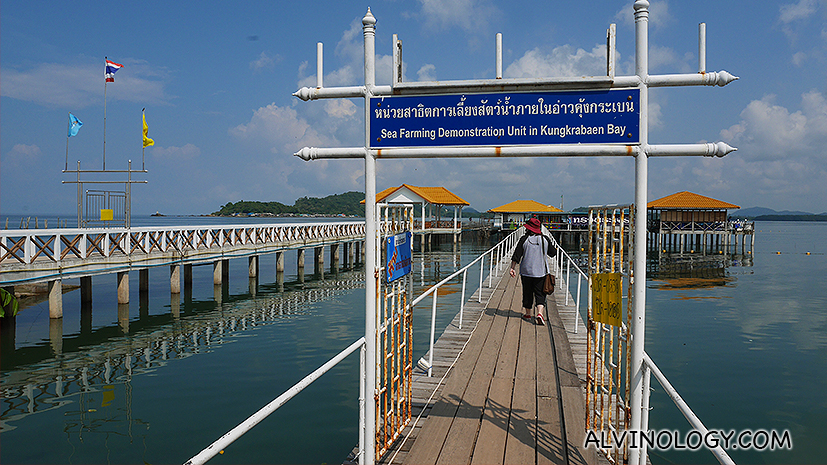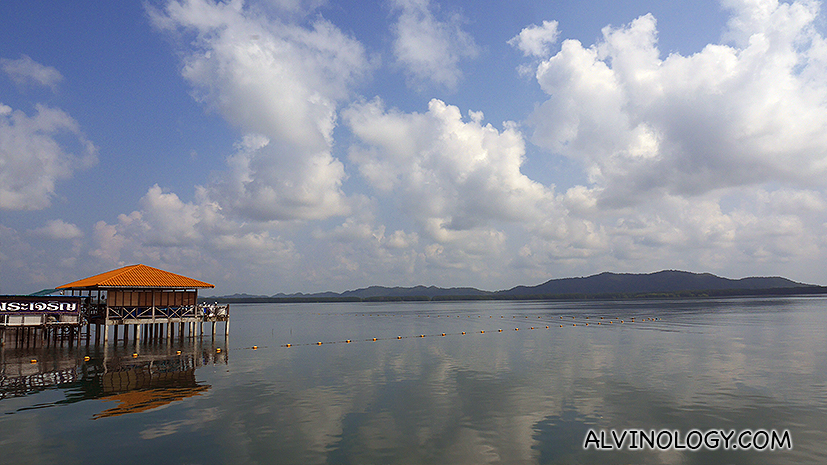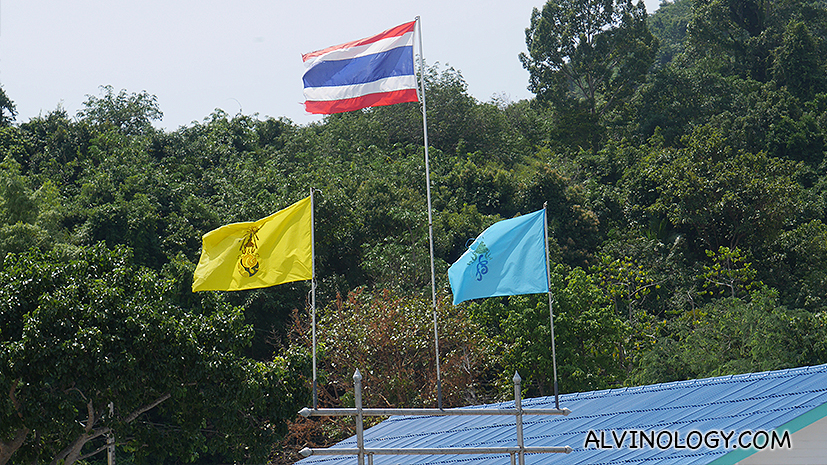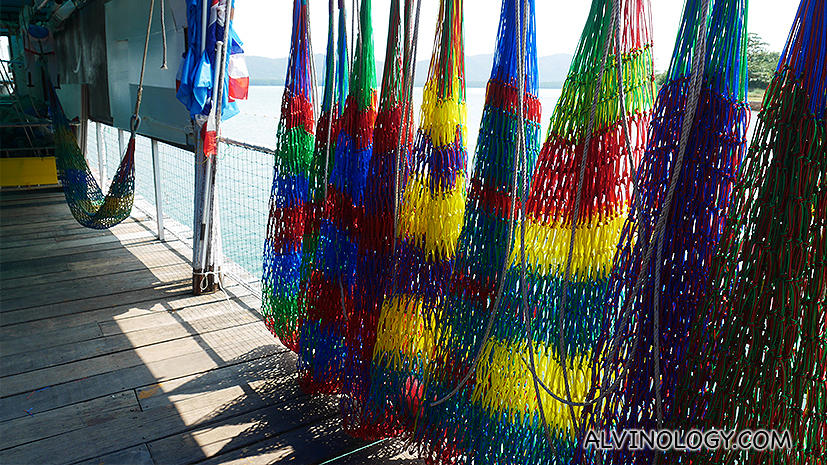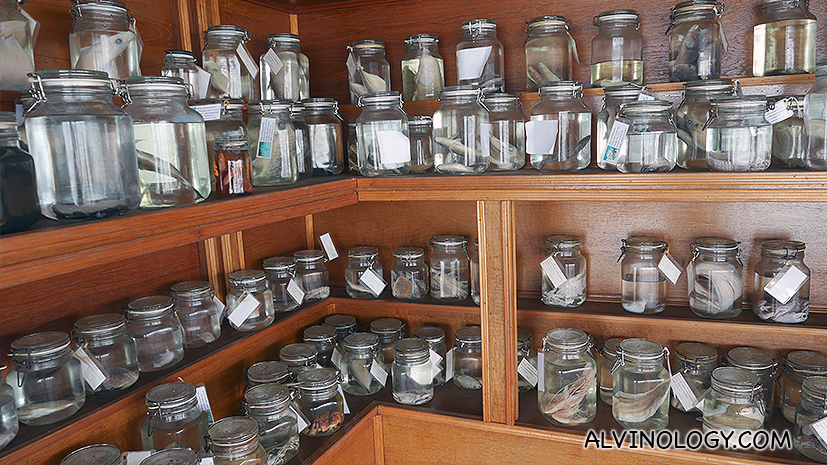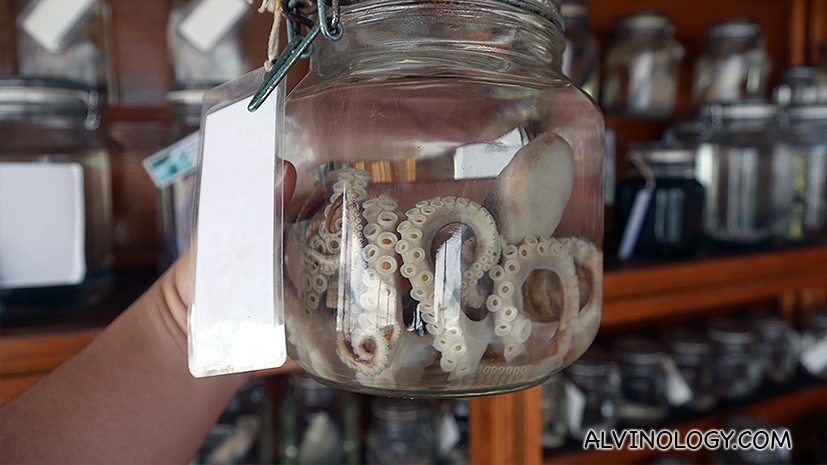 At the centre, the general manager shared with us some of the sustainable fishing practices which they are engaged in. One of the project is the removal of crab roes from pregnant female crabs, nurturing them into little crabs and returning it to the sea.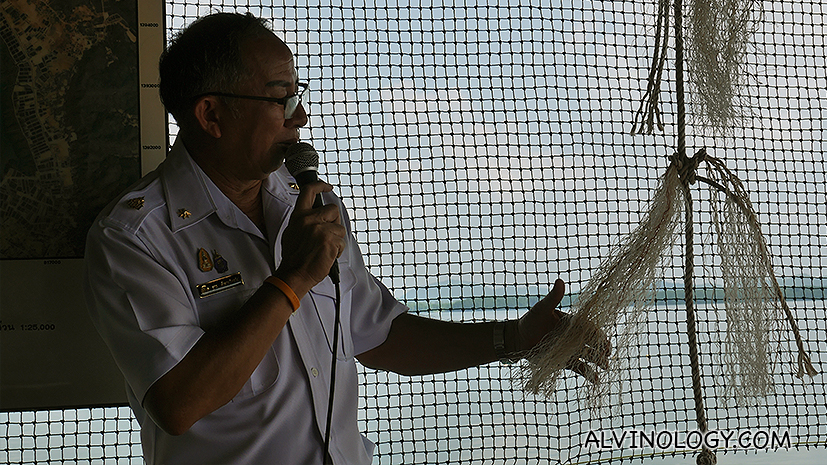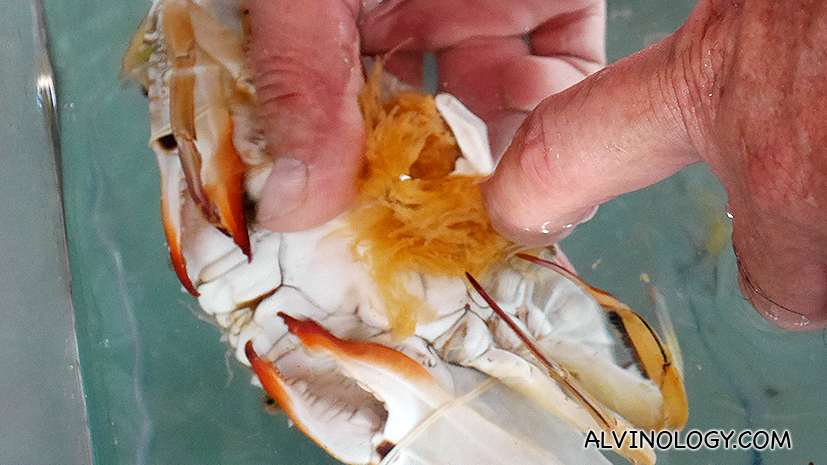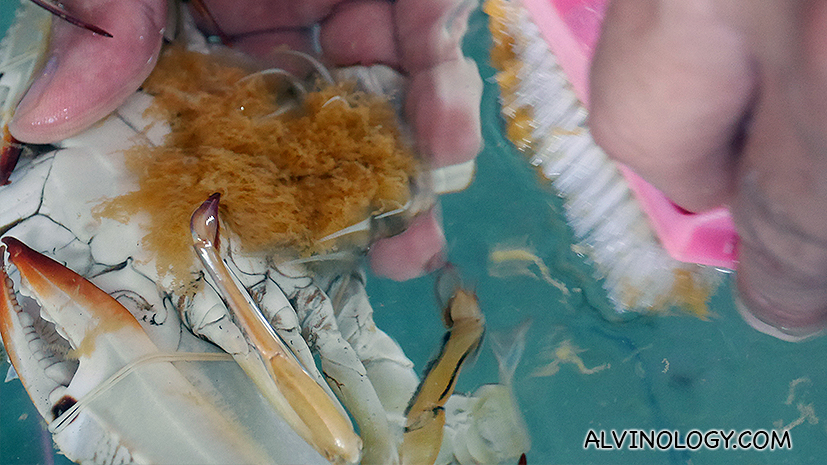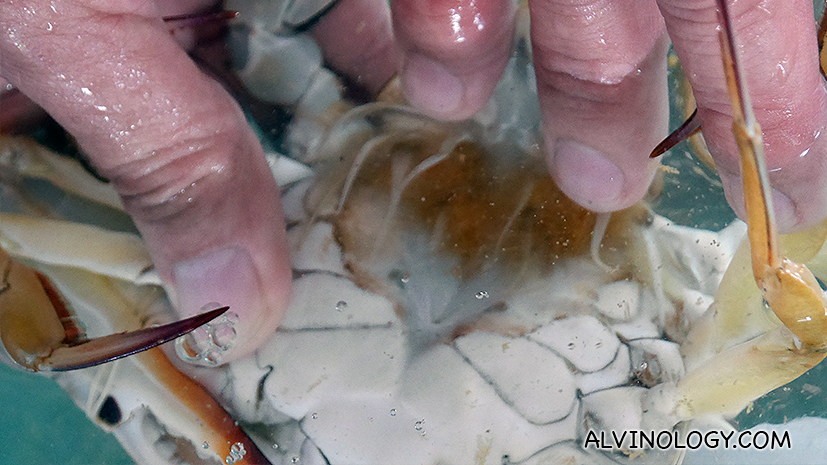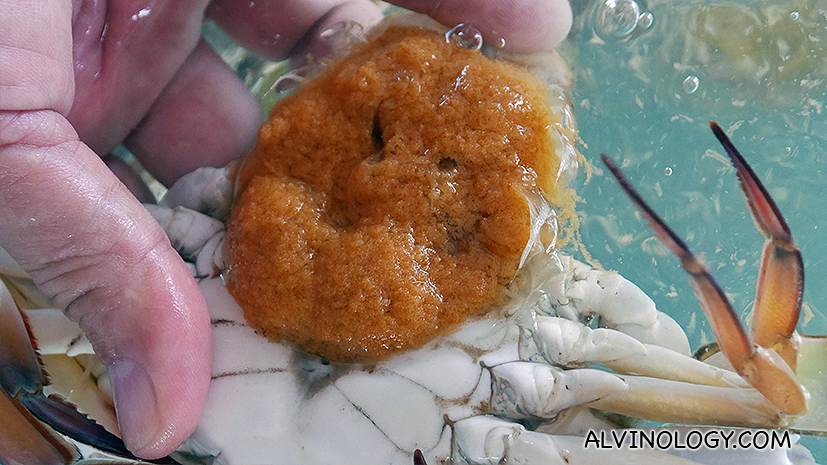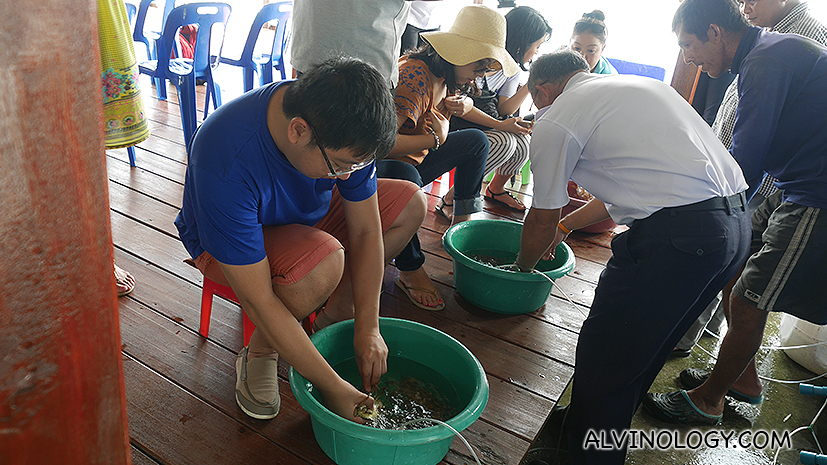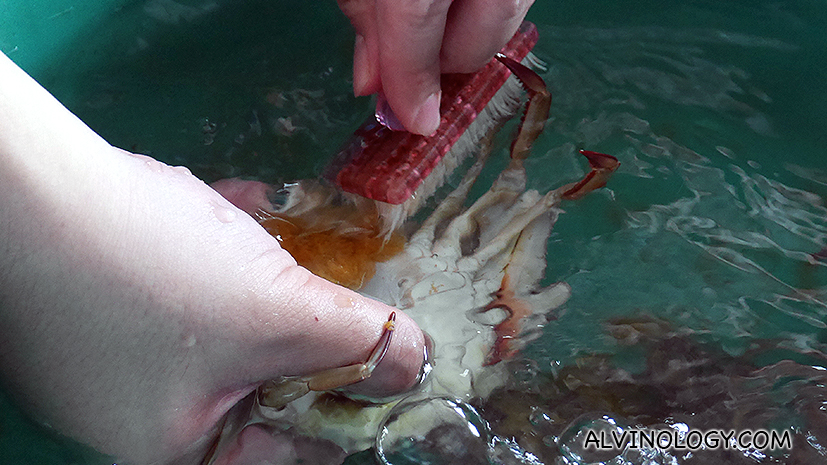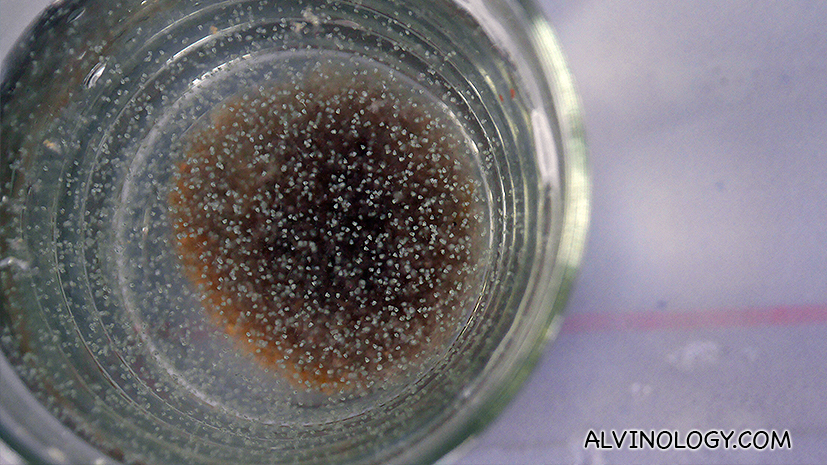 Other projects include clams cultivation, housing of rescued sea creatures like sea turtles and sharks, with the eventual goal to return them back to the sea.
The workshops were pretty educational to me, a city folk who do not know much about fishing, much less about sustainable fishing practices.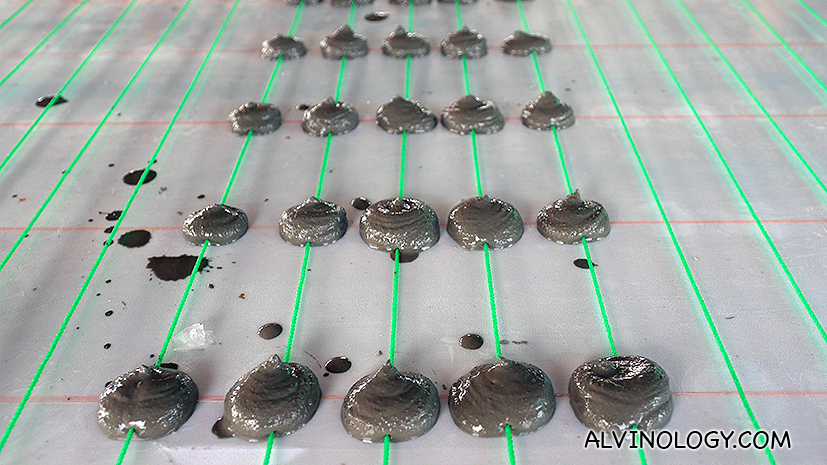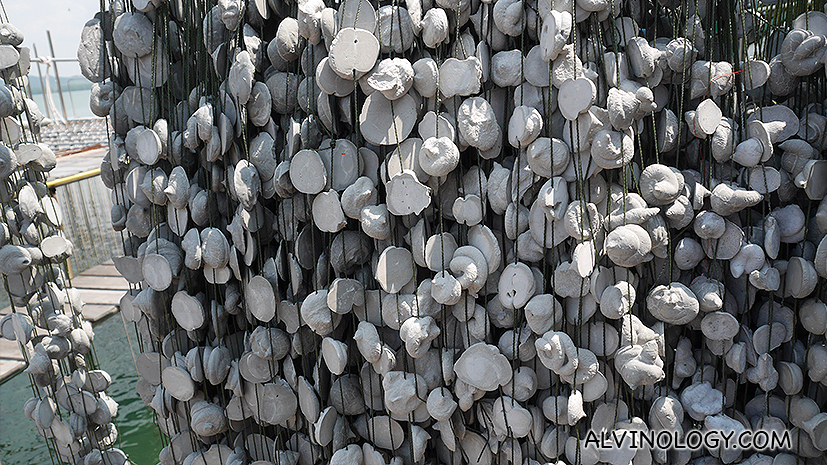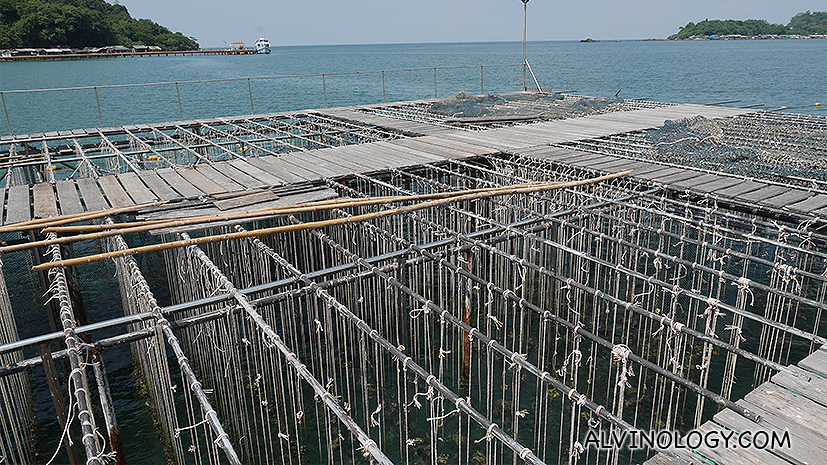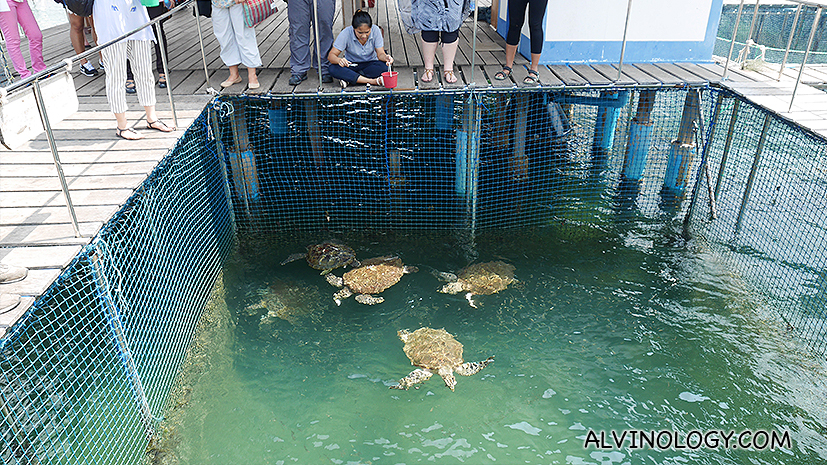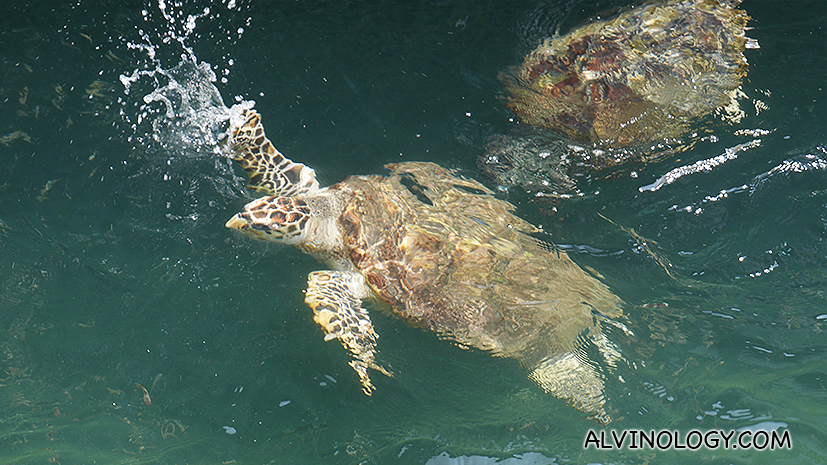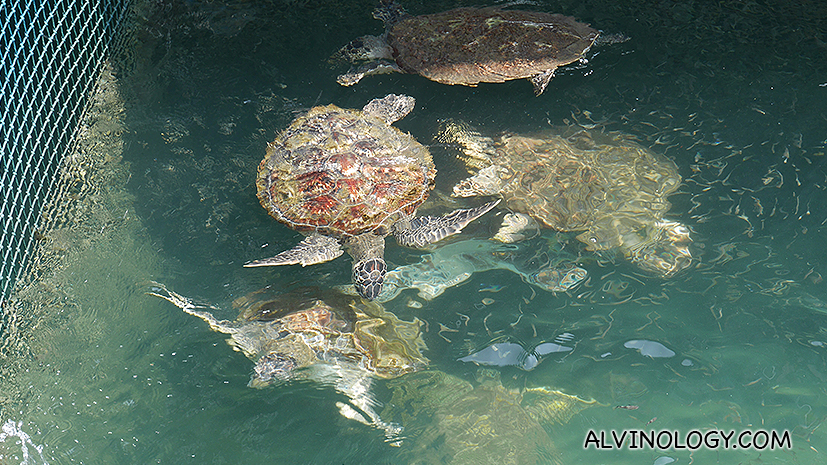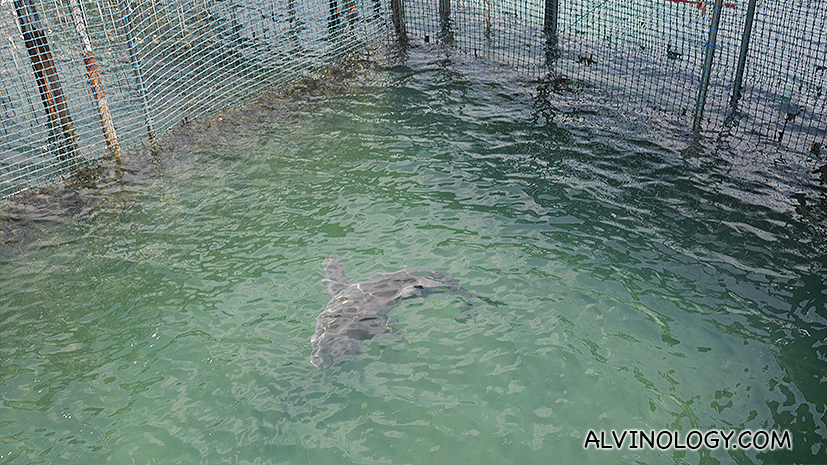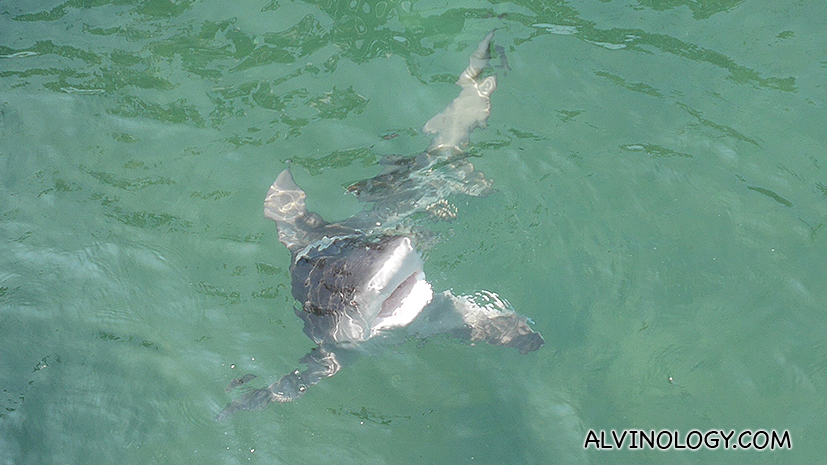 Next, we made at stopover at Noen Nangphaya viewpoint, near the Nang Phaya Hill Scenic Point (Na Yai Am, Changwat Chanthaburi) to get a picturesque view of the area.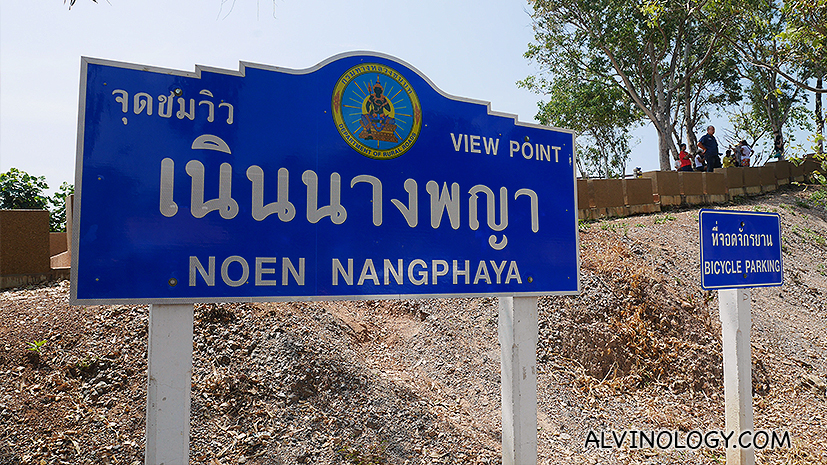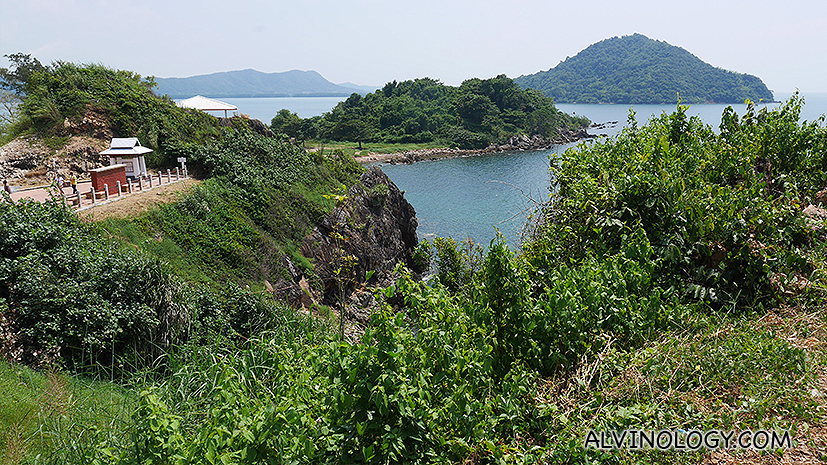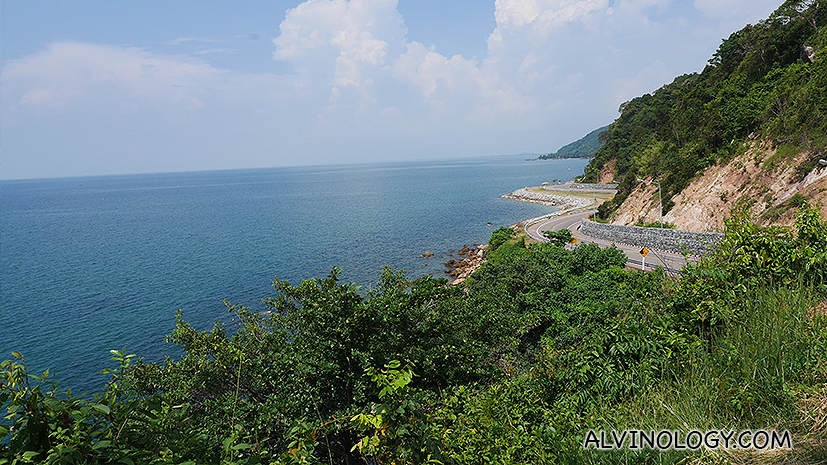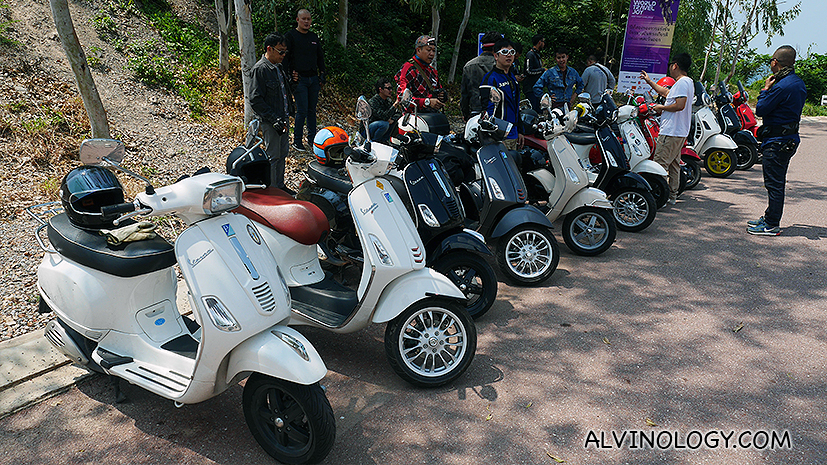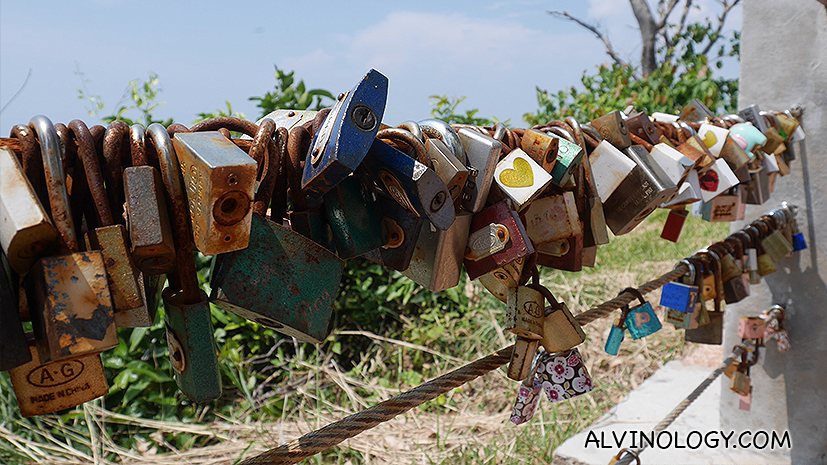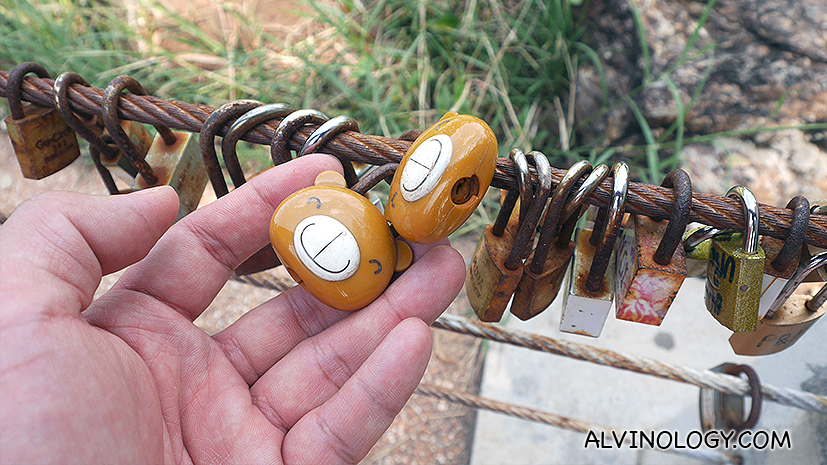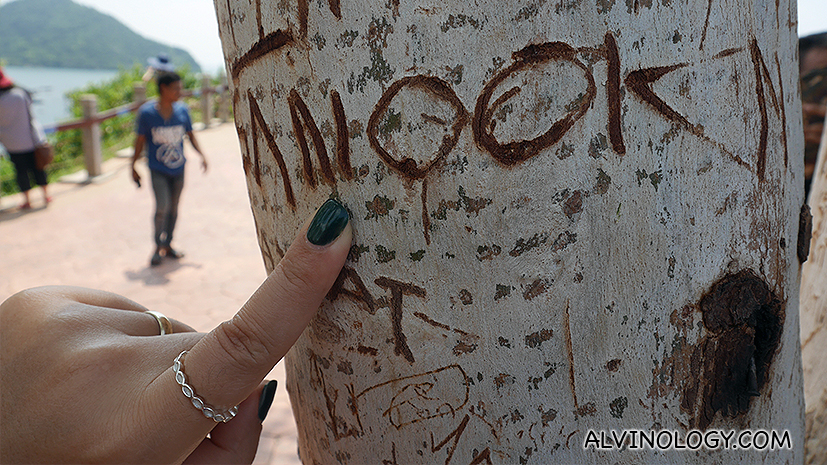 We then had lunch at a popular local eatery, เจ๊เพ็ญเย็นตาโฟ ปู กั๊ง @จันทบุรี (there is no English name), famous for their Jae Phen noodle, kind of like yong tau foo noodles in Singapore, but served with seafood.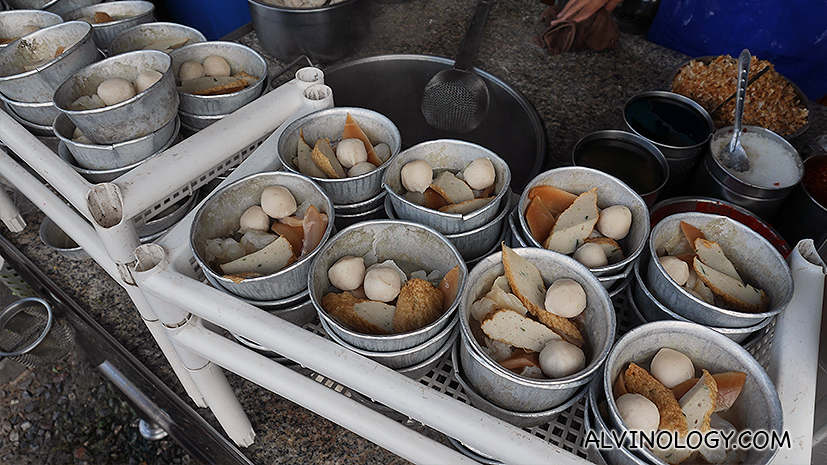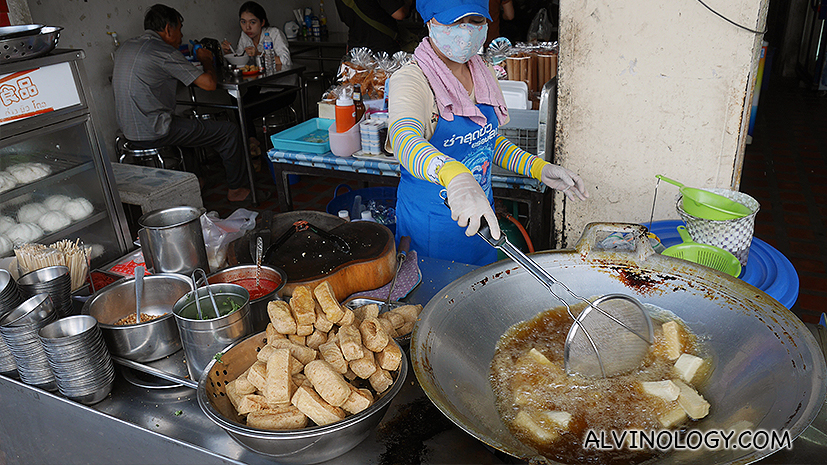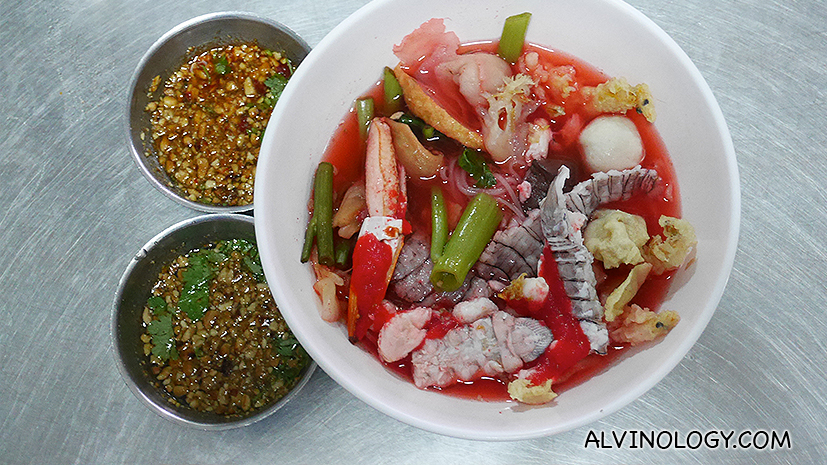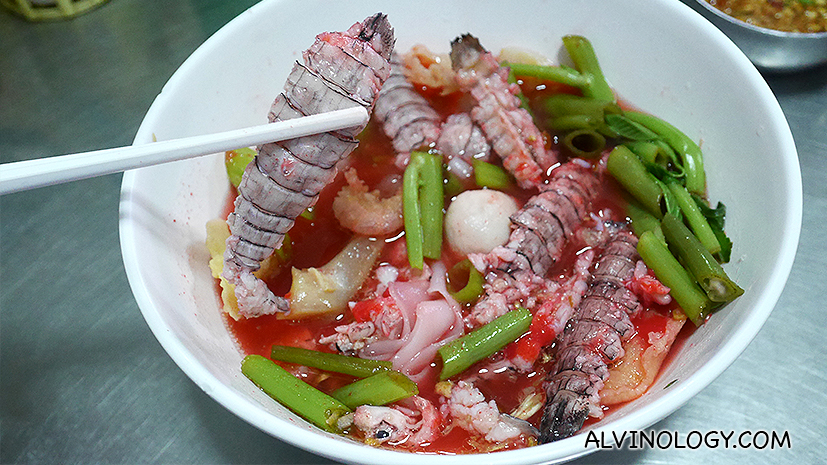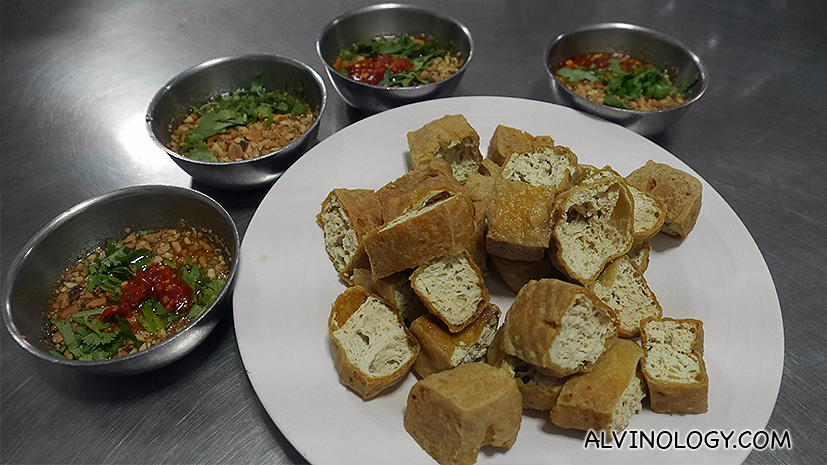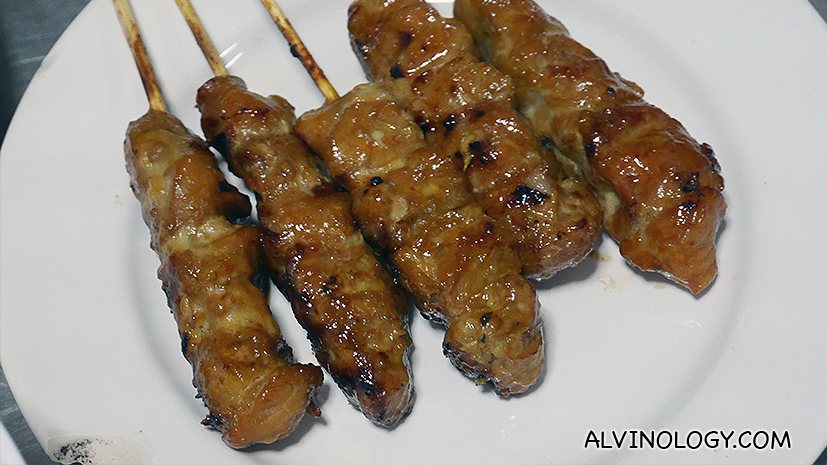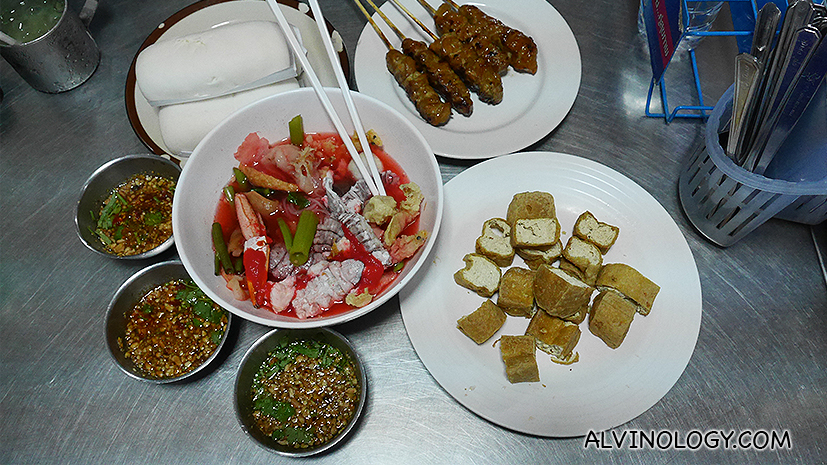 The dish looks really colourful when it arrived at our table. While I enjoyed the noodle, the sauce and the seafood, I feel that the portion of seafood and ingredient to noodle is way too much, especially the crayfish and other unidentified funky sea creatures which I counted at least 6 or more pieces per bowl. Still, it is a very interesting local delicacy which I feel you must try it at least once when in Chanthaburi. Try not to think of what sea creatures you are eating when you wolf everything down.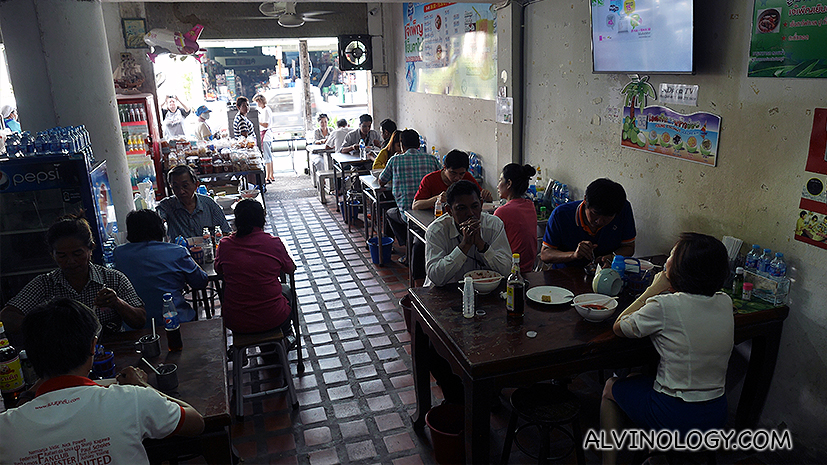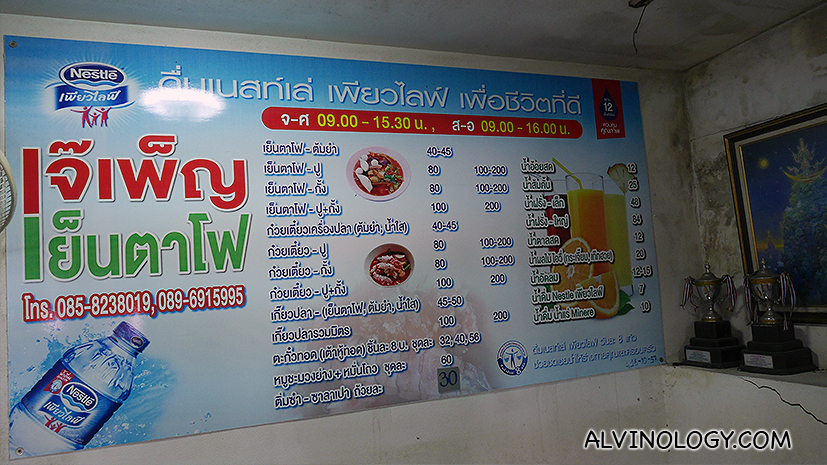 Our next stop was Ban Samet Ngam Chanthaboon Mat Handicraft Center (Nong Bua, Chanthaburi, +66-3931-1565), where we get to try our hands on weaving traditional thai mats and other handicrafts.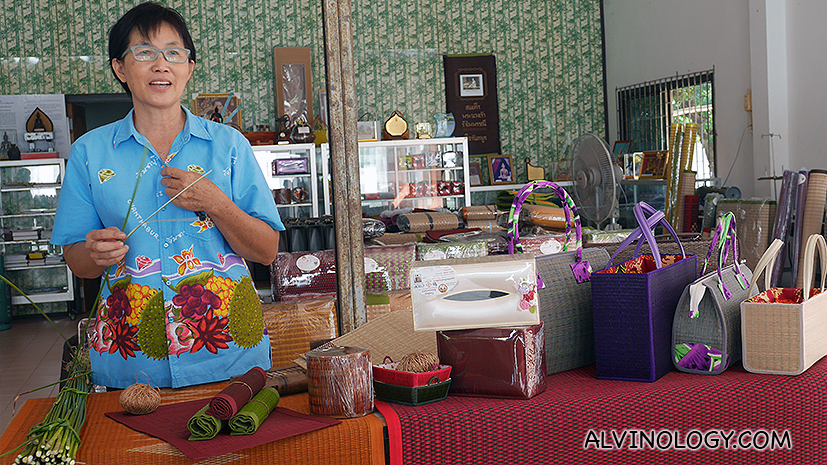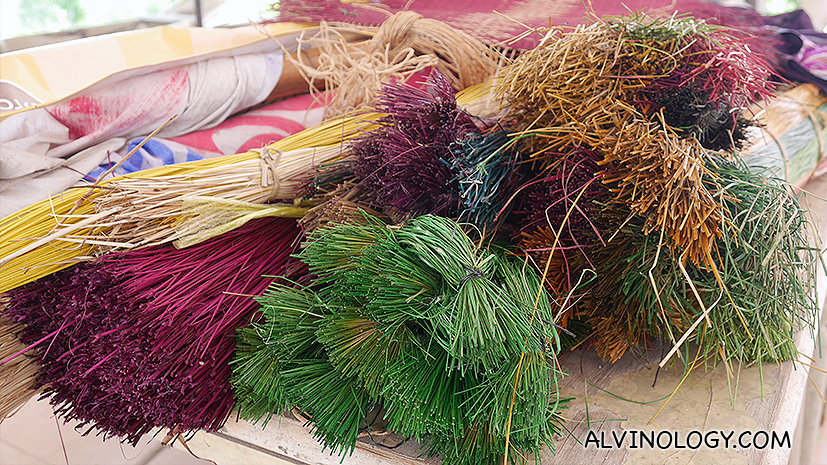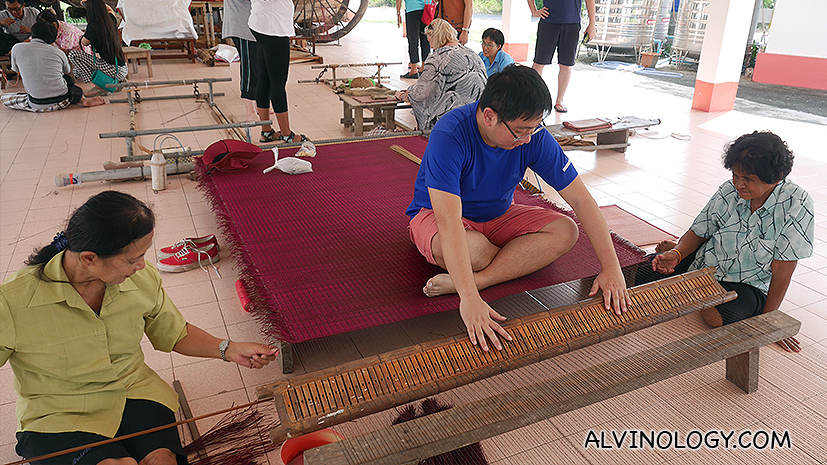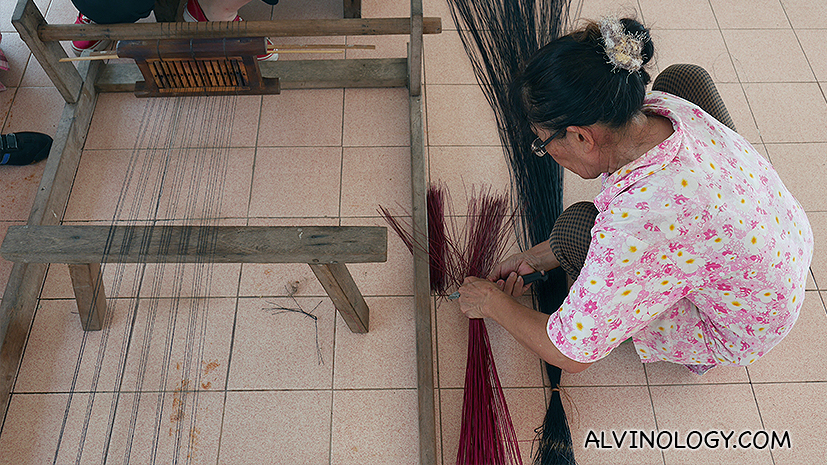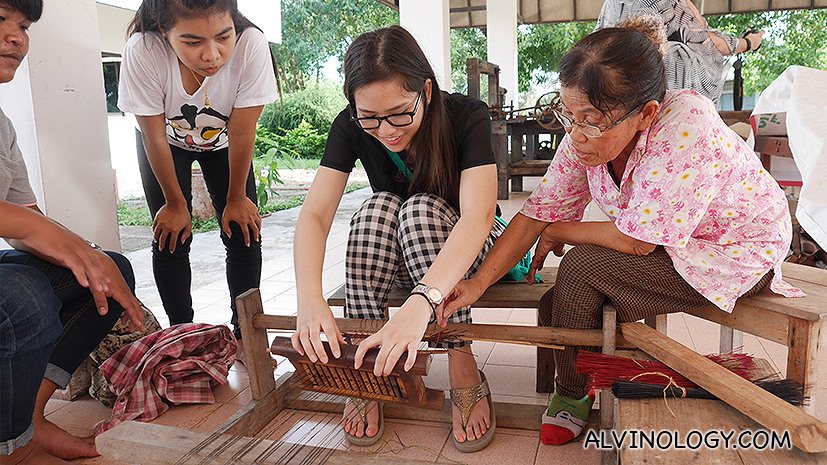 We then rested for the night and had dinner in the Chantaboon Waterfront Community which I will be writing a separate post in detail.
The next day, we continued touring Chanthaburi. Our first stop after breakfast and after exploring Chantaboon was Sen Chan Noodle Factory (2/3 Thachalab Road, Talad, Chanthaburi, 087-723-55-99). Here, we witnessed how the flat white noodles used for cooking Pad Thai was made.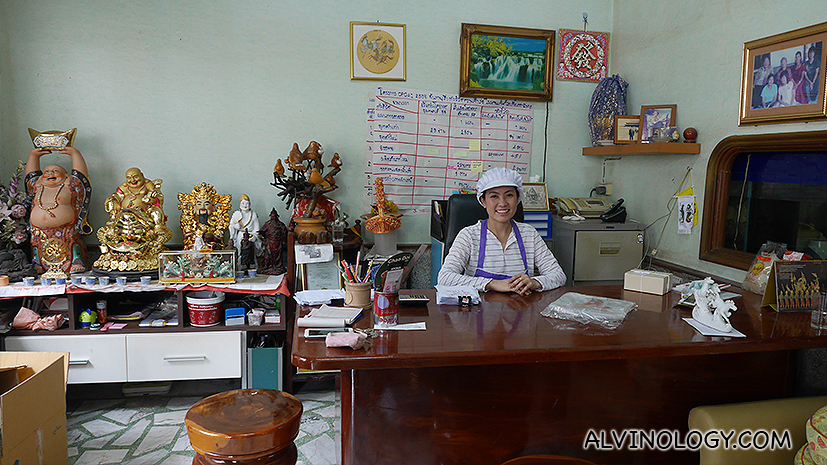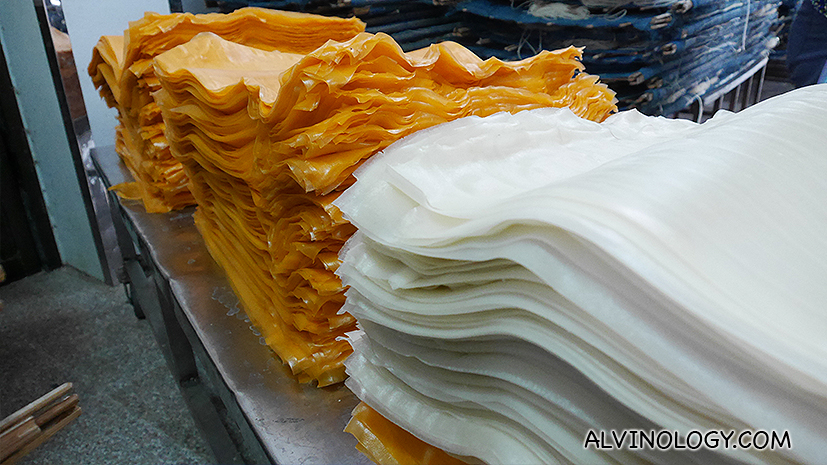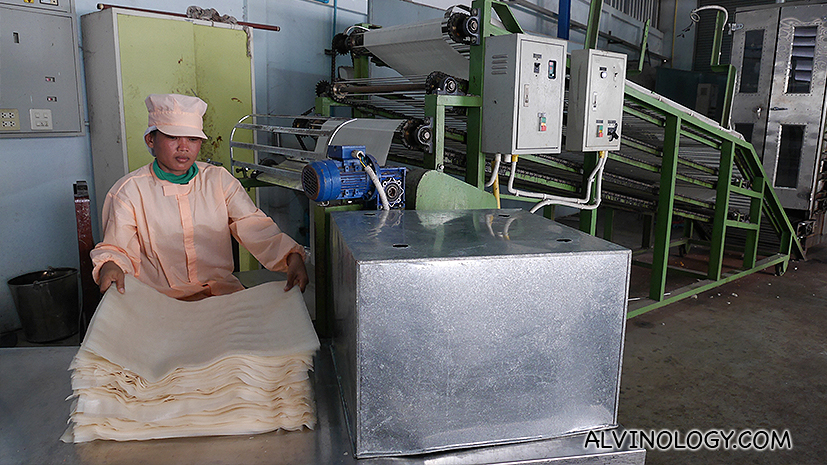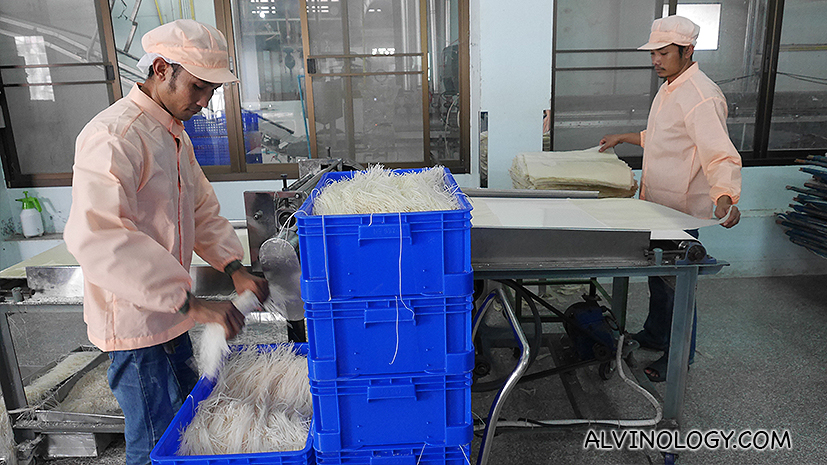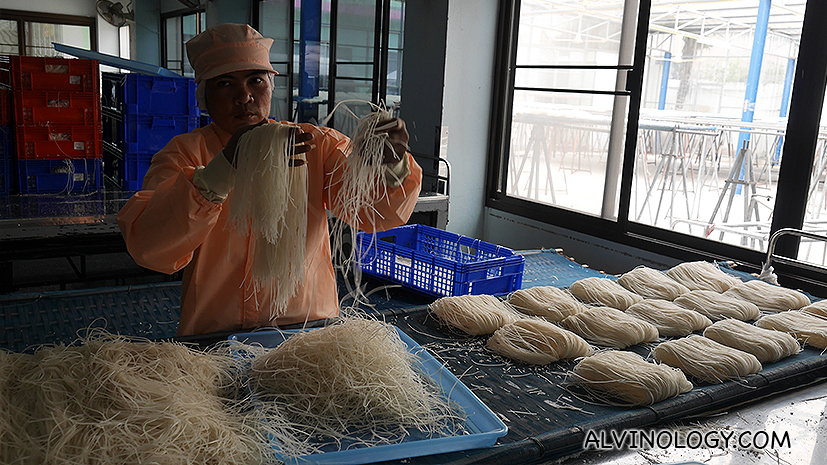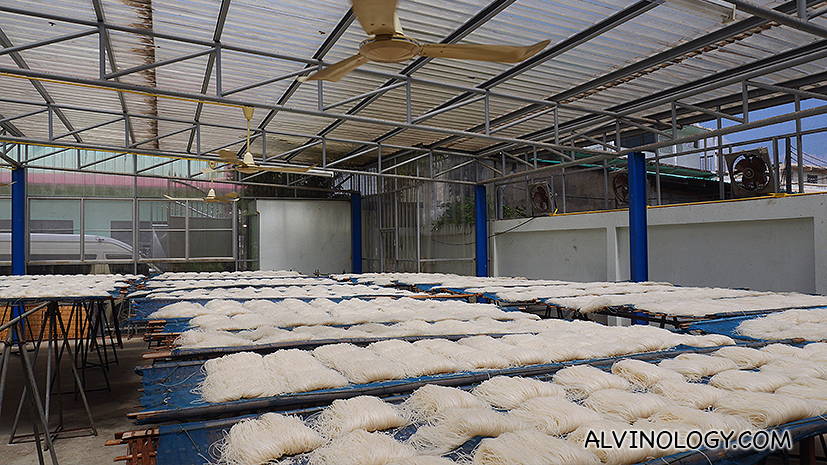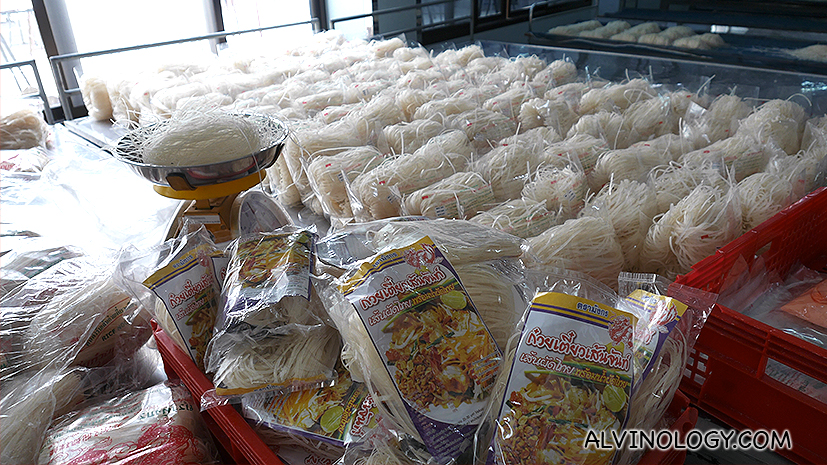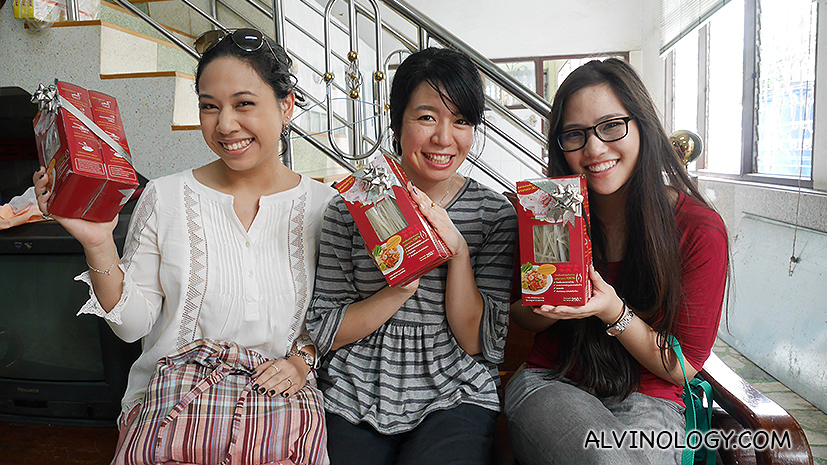 After the noodle factory visit, we ended our tour in Chanthaburi at Chanthorn Restaurant (1102 / 5-8 Benjamarachutis Road, Wat Mai, Chanthaburi 22000, 039-312-339) where we got to witness a cooking demonstration, followed by lunch.
The food was fantastic and there was large lunch crowd of mainly locals, testimony that it is not a touristy restaurant, but one that appeals to local tastebuds too. For those who are looking to buy back some local delicacies, the restaurant has a retail corner which is pretty well stocked with local produces from durian cakes to coconut chips to soft-shell crabs.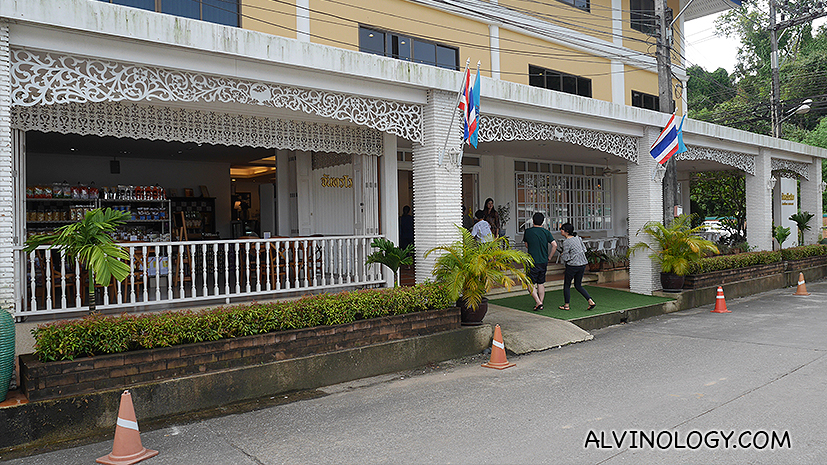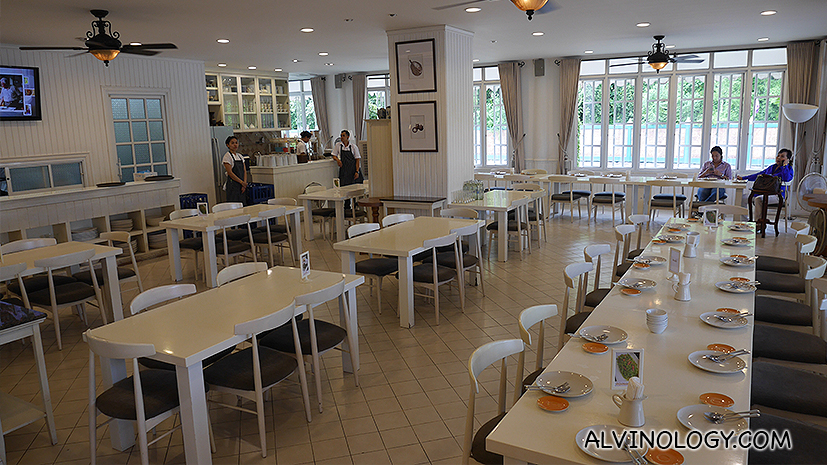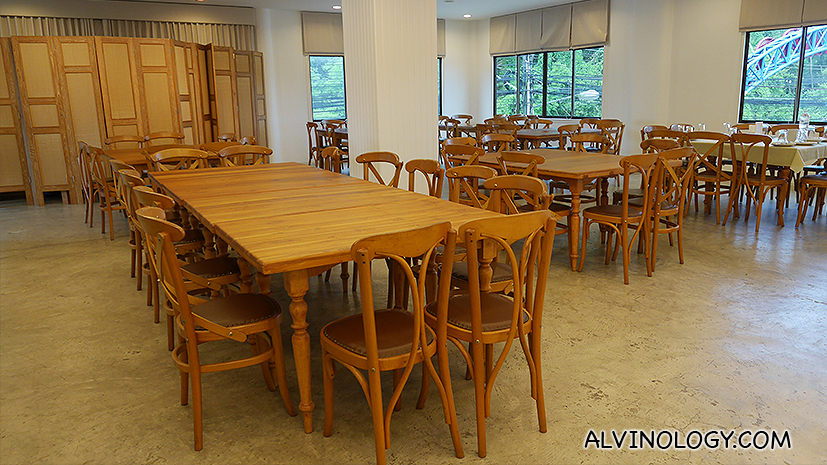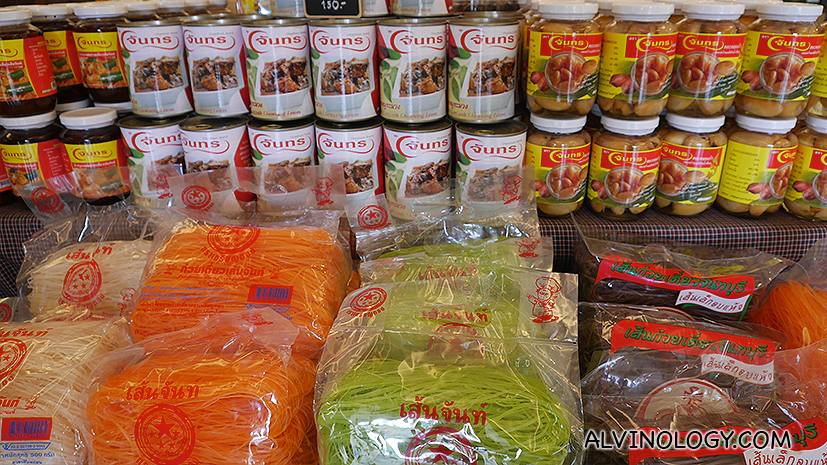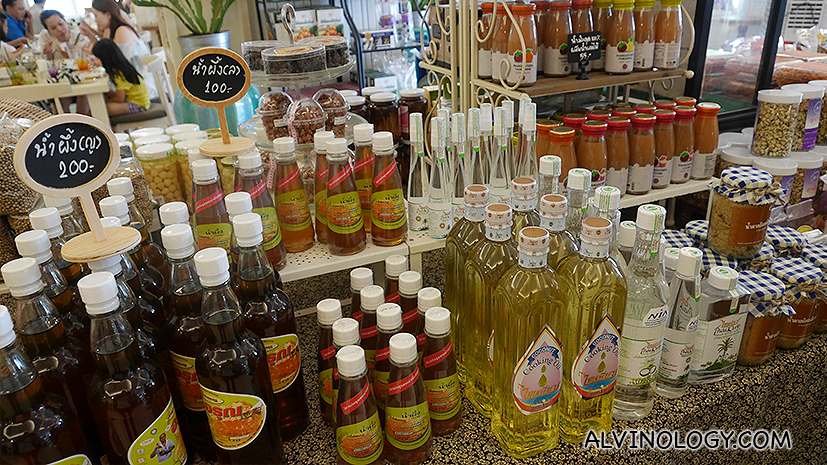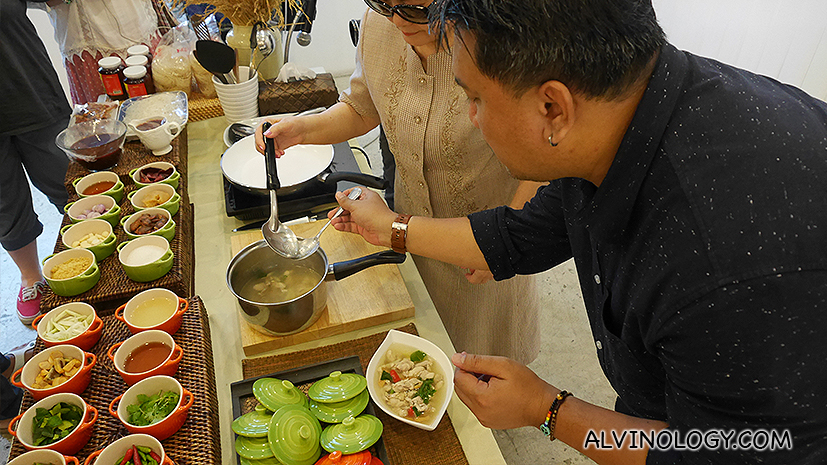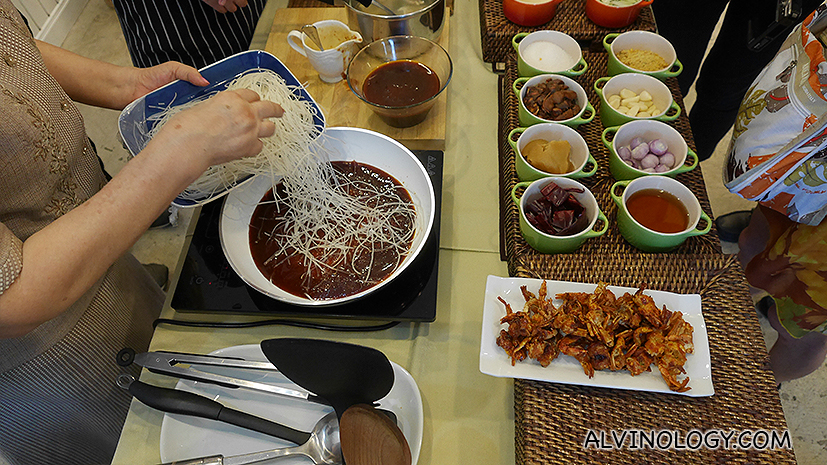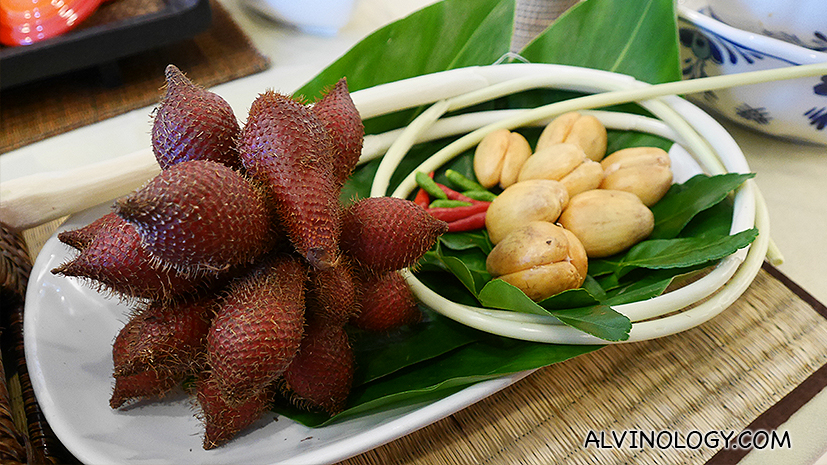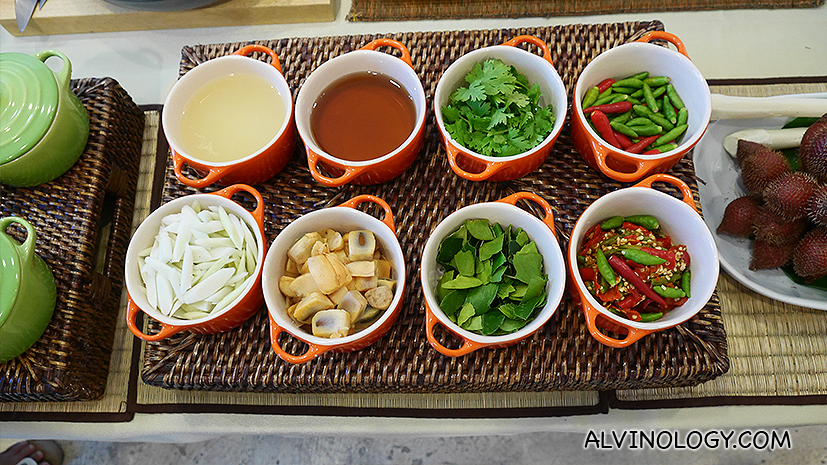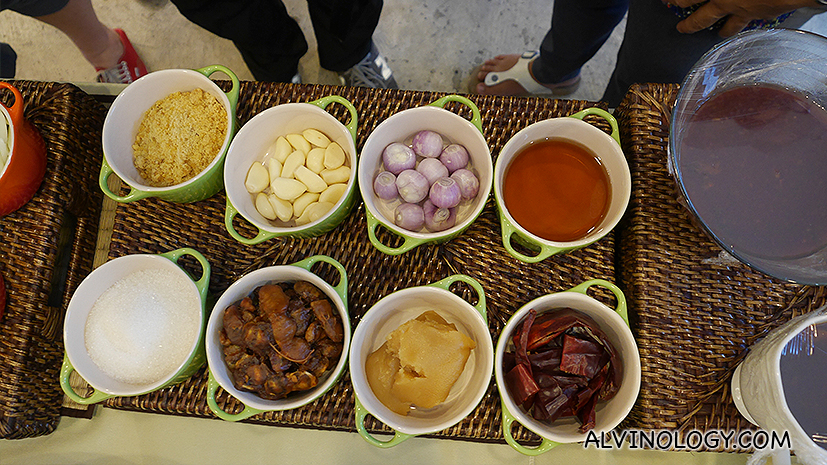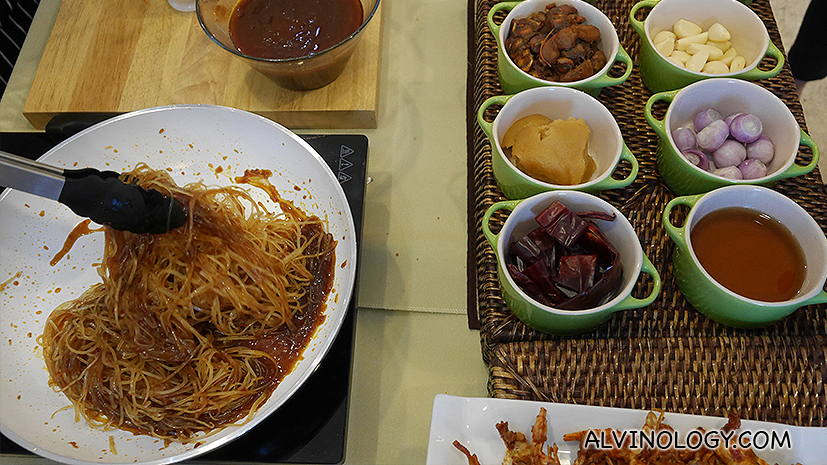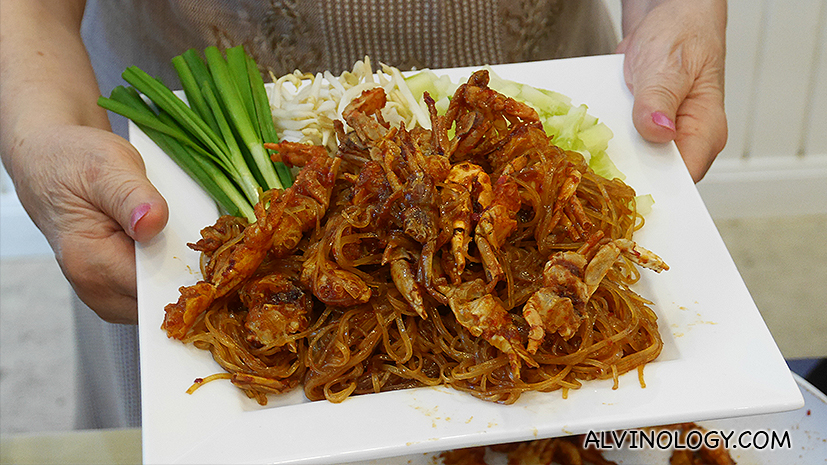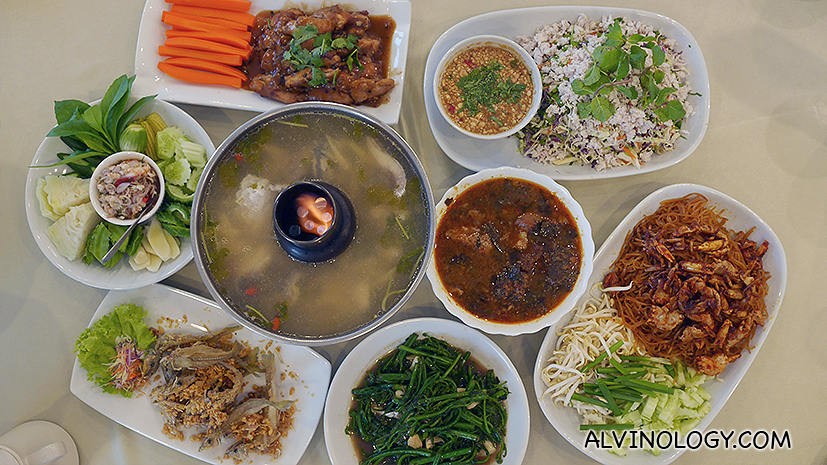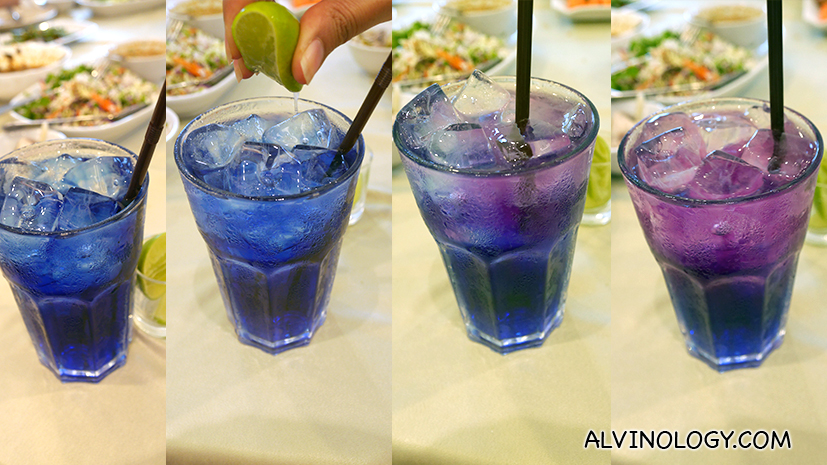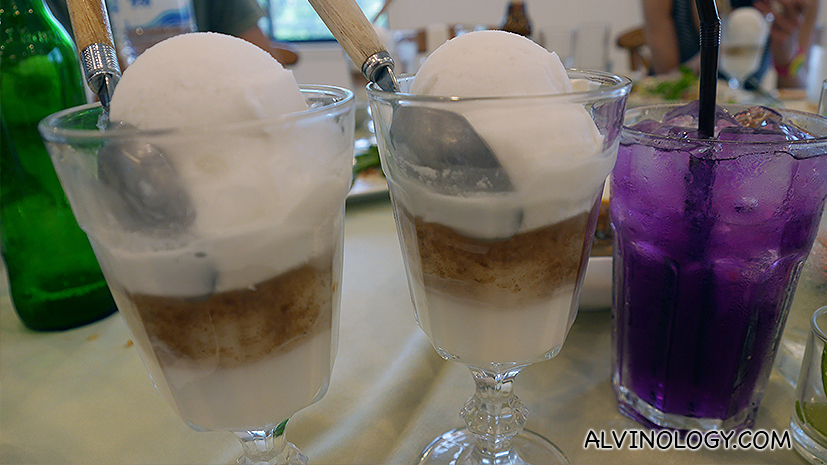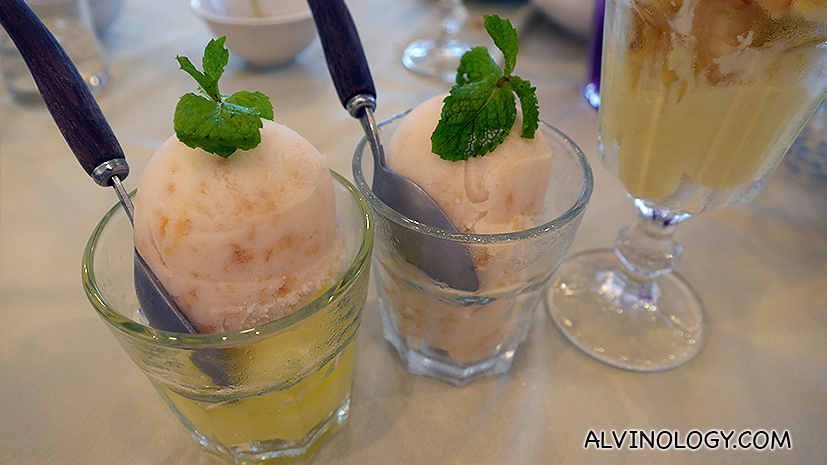 It was back to Bangkok after that and we arrived before dinner. A day trip to Chantaburi from Bangkok with a one night stay is very manageable and definitely worth exploring! 🙂