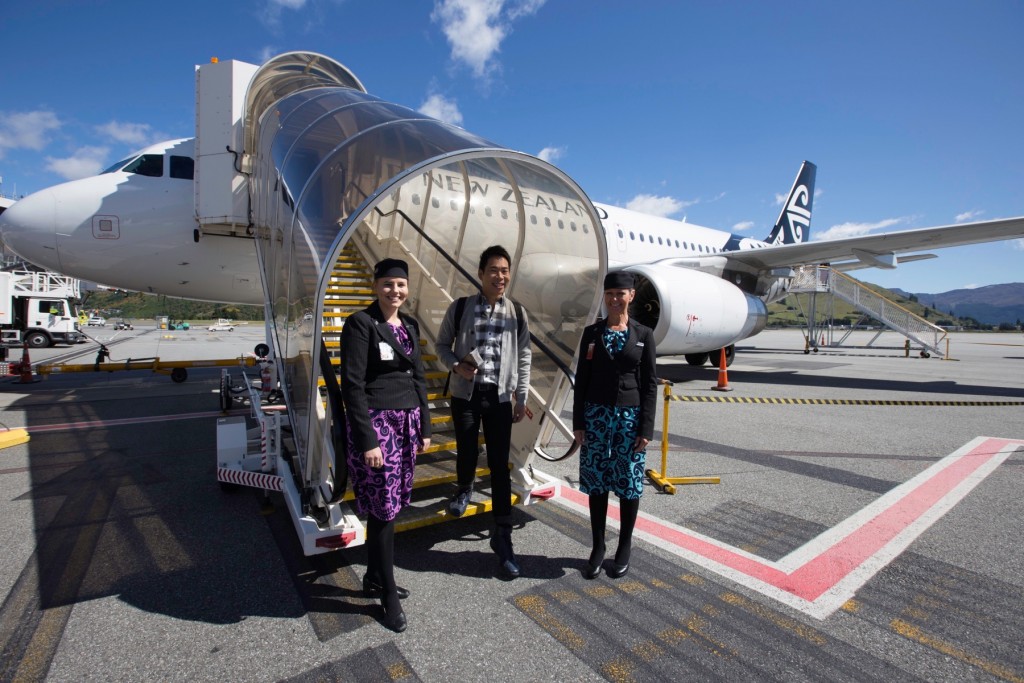 Air New Zealand has an exciting new partnership that will bring popular Singaporean celebrity, Chua Enlai onboard to share the airline's unique style of Kiwi hospitality with travelers in Singapore. And yes, you'll get to fly to New Zealand with him too!
Born in Singapore, Enlai moved to New Zealand at the age of 8, where he lived for 12 years. He studied at Southwell School in Hamilton as well as the University of Auckland before returning to Singapore.
Given his Kiwi upbringing, Enlai was a natural fit for this new collaboration that kicked off with a trip to New Zealand onboard Air New Zealand's 787-9 Dreamliner. Enlai had a taste of the airline's award-winning inflight products, innovative touch screen inflight entertainment system, specially curated menu designed by renowned chef Peter Gordon and world class New Zealand wines. (Read about my experience onboard the same flight as Enlai here, where I shared what you will get to enjoy onboard Air New Zealand.)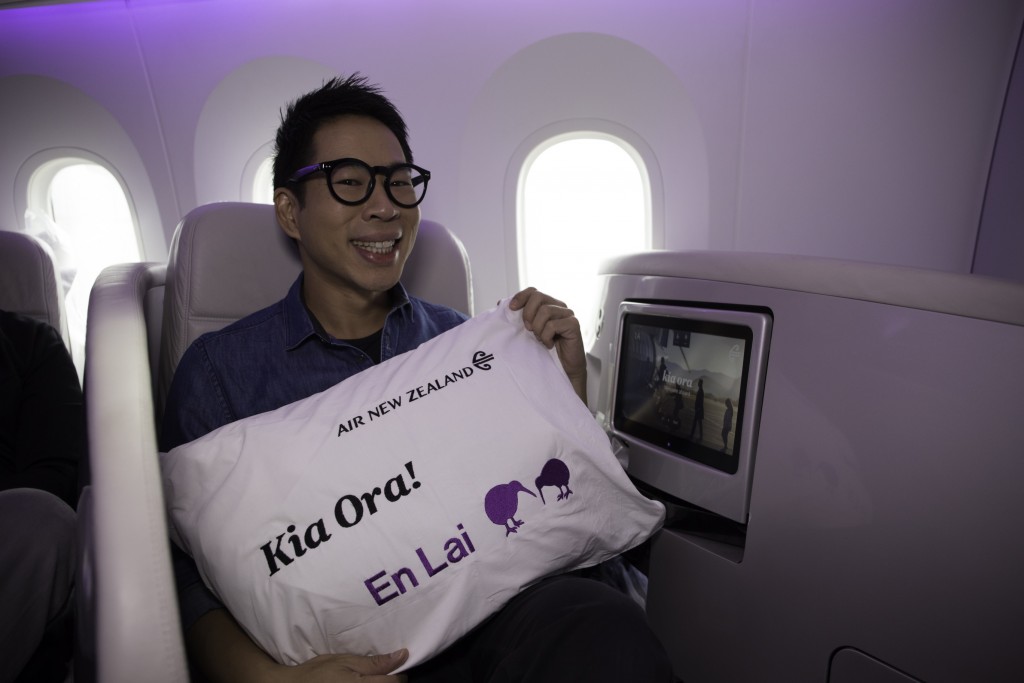 Air New Zealand's Sales & Market Development Manager, Singapore, Mischa Mannix-Opie, said, "We are thrilled to be collaborating with Enlai. He has a special bond with New Zealand, embodies our unique brand of Kiwi hospitality and is the ideal personality to bring the spirit of Air New Zealand to all in Singapore. Fans in Singapore can definitely look forward to a series of exciting activities with Enlai this year as we celebrate the first anniversary of our Singapore to Auckland service."
It was quite a flight for me with Enlai onboard as he showed his charisma and friendliness during our flight to New Zealand. As his birthday was the day before the flight, he shared his birthday cake with passengers onboard the Business and Premium Economy class. He brought so much smiles onto the many faces onboard that night. Enlai is delighted to work with Air New Zealand, he said, "I love travelling and this has given me the opportunity to discover a different side of New Zealand. I have also had the chance to experience Air New Zealand's latest products and services, and I can't wait to share 'My New Zealand' with fellow Singaporeans."
If you are a fan of Enlai and New Zealand, you can now book your Kiwi adventure with him at CTC travel. Find out about this special 9D7N travel package to New Zealand here. And yes you get to fly with Air New Zealand too and experience their Kiwi hospitality right from the start of your Kiwi adventure!