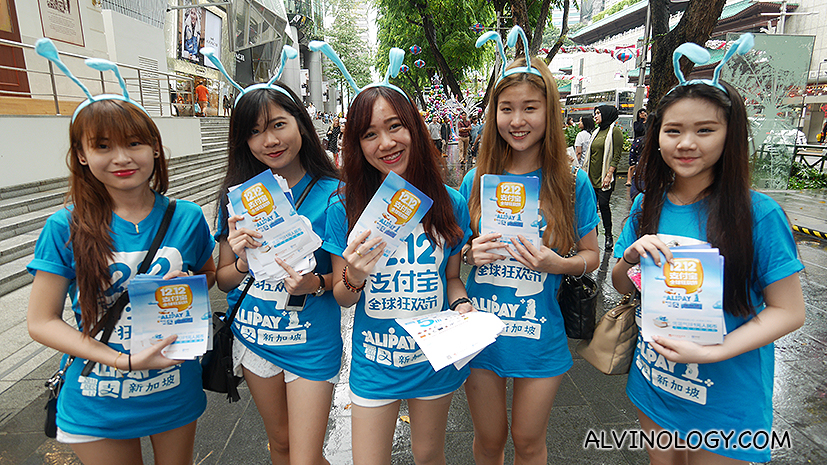 Alipay.com is a third-party online payment platform with no transaction fees. It was launched in China in 2004 by the e-commerce giant, Alibaba Group and its charismatic founder Jack Ma.
According to an analyst research report, Alipay had the biggest market share in China with 300 million users and control of just under half of China's online payment market in February 2014. This must have continued to grow since.
Last weekend on 12 December, Alipay ran it's first global 12.12 campaign to reward it's customers globally.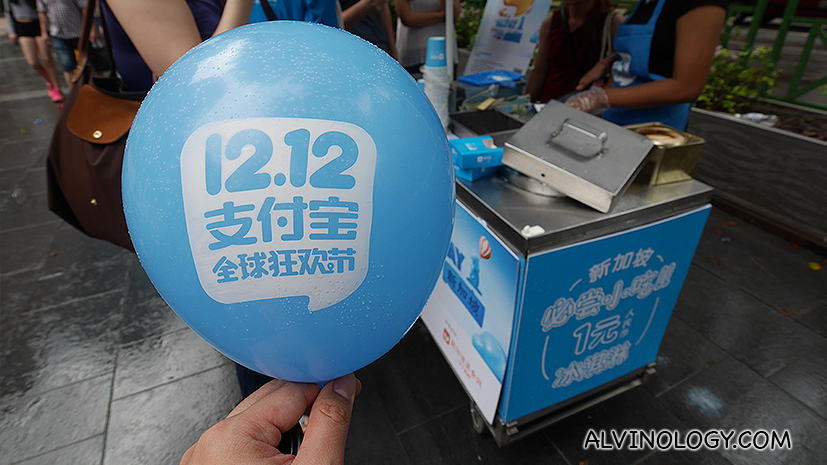 With the campaign, users were able to redeem many attractive offers from participating Alipay merchants from around the world, including countries like Singapore, Thailand and Australia.
In Singapore, we spotted several Alipay ice cream carts along Orchard Road, giving out ice cream at the walkway outside ION Orchard and Takashimaya Shopping Centre. We posted a photo album of the ice cream promotion on our Facebook page which garnered much hype and discussions.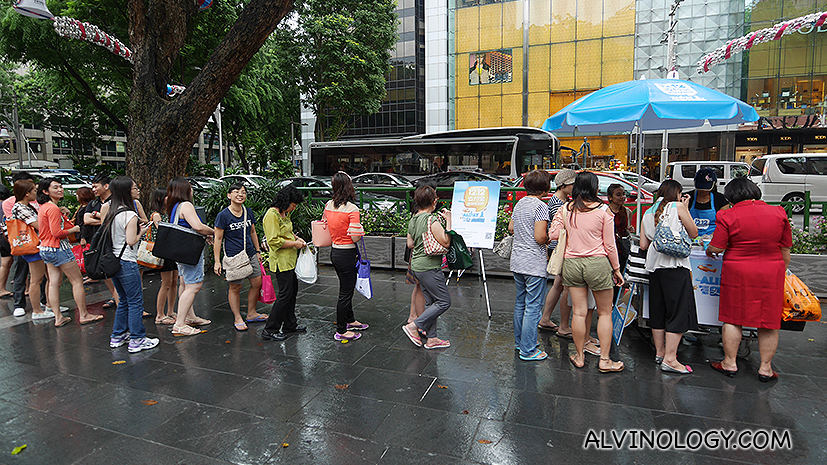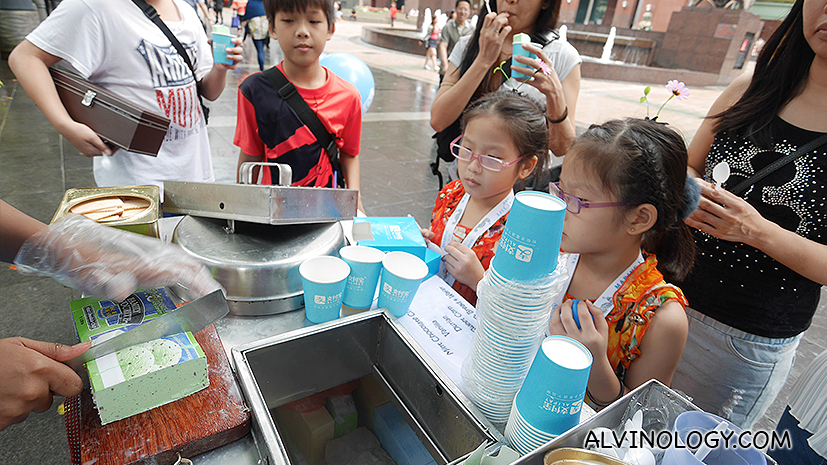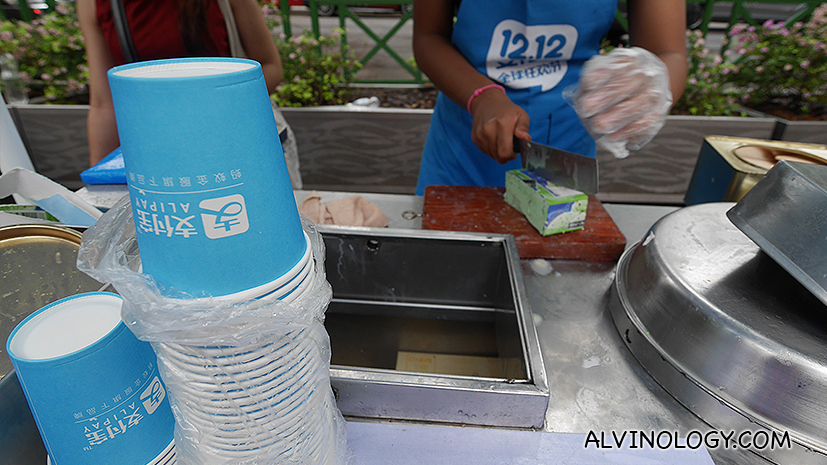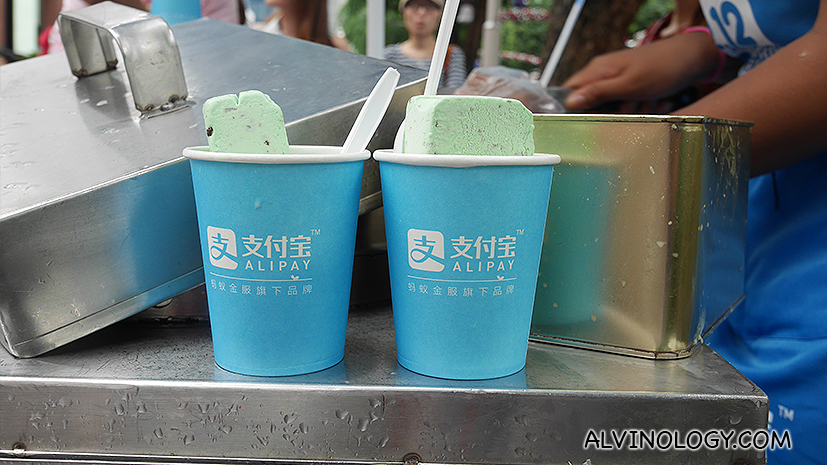 As Alipay is currently tied to the China banking system, users from other countries beside mainland China are still unable to make use of it. Hence the global campaign is still mainly targeted at the mainland Chinese tourists who are currently one of the most important growing tourist market in the world.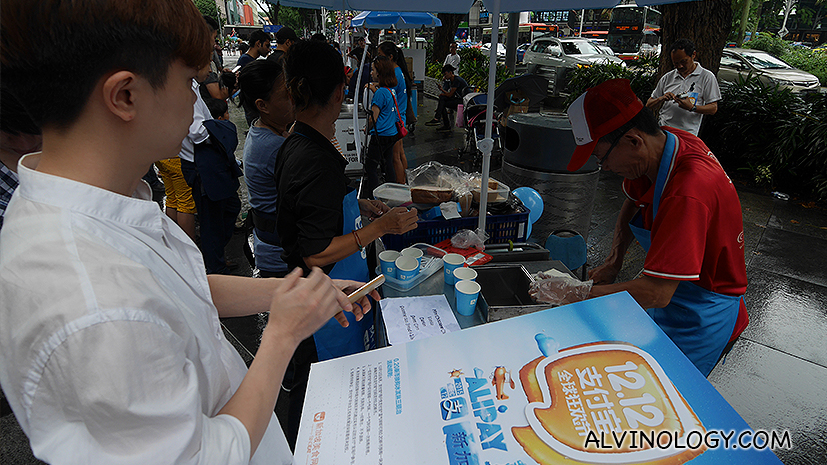 I do hope we will be able to use Alipay soon in Singapore too. A check on the Alipay mobile app revealed many merchants offering as much as 50 percent dining discount at their restaurants for customers who pay using Alipay. Additionally, it will also make shopping on popular China e-commerce sites like Taobao so much easier.
Spotted at Marina Bay Sands, two participating restaurants in the Alipay 1212 promotion: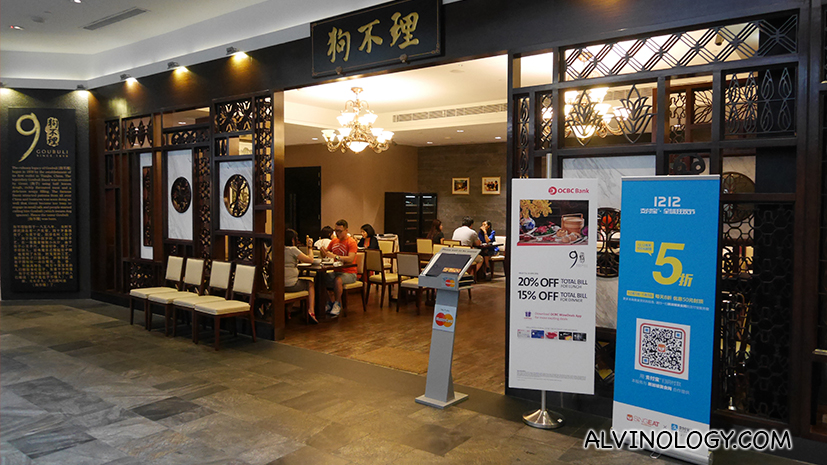 Singaporeans are still not big on paying for things via our mobile phones. Conversely, when I was working in China, many of my Chinese colleagues were very used to it and mobile payment through apps like Alipay was very much integrated into their daily lives to pay for everything from taxi fares to restaurant bills.
Look at the screengrab below from the Alipay app – it will be really awesome if I have this one app which can help organise all my payment from utilities to taxi to even stocks!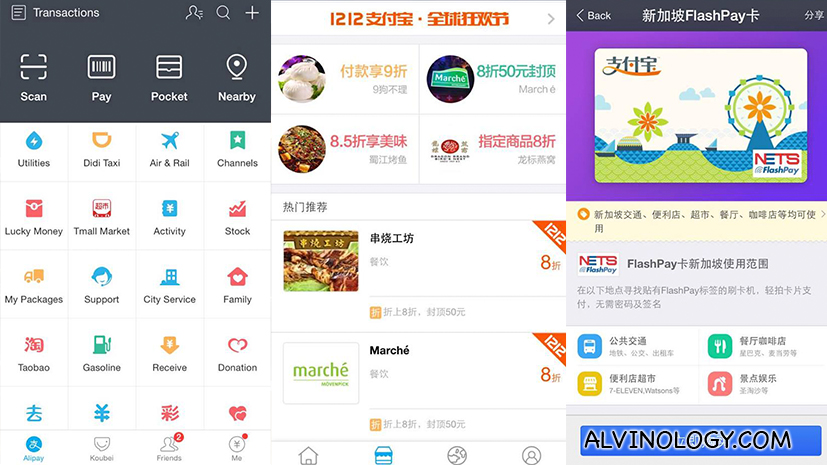 What do you think? If Alipay were to launch soon globally and in Singapore, would you be open to trying it out?