We are coming to the end of 2015 soon and the festive seasons are just round the corner. I have been so absorbed with my work that I didn't even realise it's already December!
Where will you be going to celebrate Christmas and to usher in the New Year? When I was in my teens, I used to flock down the countdown parties with my friends to squeeze with the crowds and soak in the celebratory atmosphere. Before my wife and I had our son, Asher, we will find a quiet spot for a romantic countdown. With Asher now, we look forward for some quality family time together, like having a nice sit-down festive dinner, with a round of Coca-Cola® of course, to go with the good food for a good time.
1.
Old Airport Road Food Centre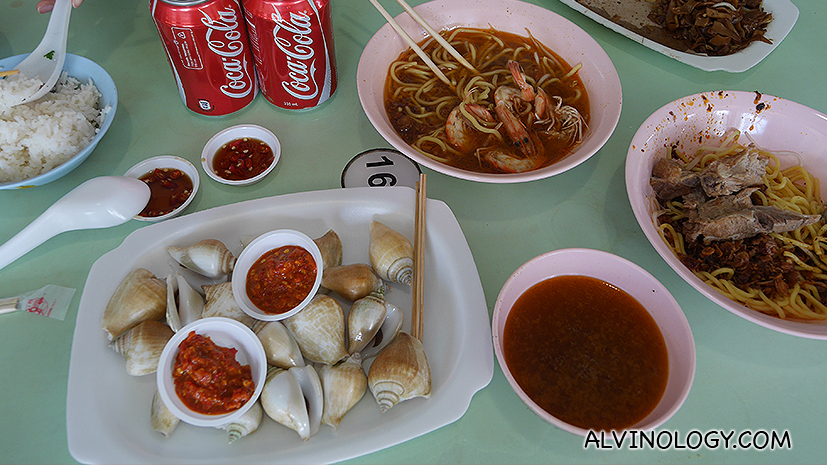 This is my favourite hawker centre in Singapore and my defacto go-to place if I would like to feast on a multitude of local food delights. Built nearly 40 years ago, Old Airport Road Food Centre remains one of Singapore's largest and most popular hawker centres. Many famous hawker legends reside in this compound, including Mattar Road Seafood BBQ, Western Barbeque and Lao Fu Zi Fried Kway Teow.
In fact, I just brought my Indonesian blogger friend, Mullie, to this place just as week back: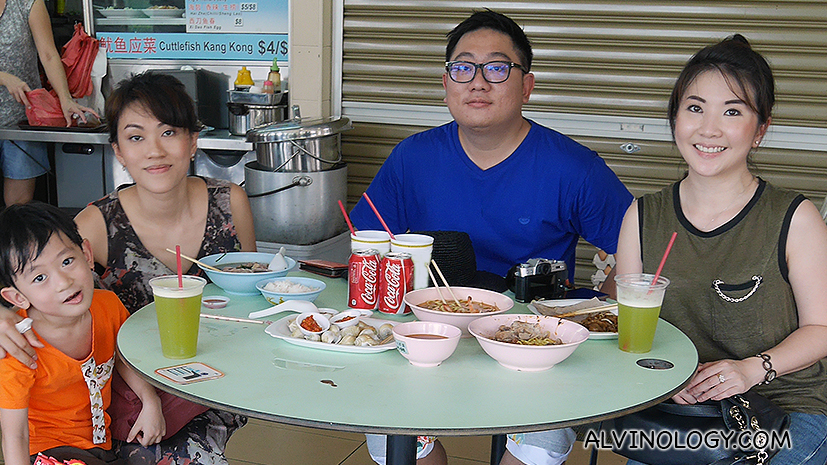 If you are looking to go local for your festive dinner, consider eating out at Old Airport Road Food Centre with a group of family and friends. The more people you gather, the more variety of hawker dishes you can order to share around. Remember to order Coke® to go around!
2.
Golden Mile Food Centre
This is my second favourite hawker centre in Singapore after the Old Airport Road Food Centre. There are lesser stalls here, but the food is just as good, if not better. Legendary hawker stalls here include 75 Ah Balling Peanut Soup, Hainanese Boneless Chicken Rice, Golden Mile Claypot Rice, Chung Cheng (curry mee) and Haji Kadir & M Baharudeen Sup Tulan.
There are a wider variety of halal stalls here and will be a good place for group gathering if you are inviting Muslim friends to join in for your festive meal.
Again, remember to order Coke to enjoy with everyone!
3.
Jack's Place
Jack's Place is one of the oldest chains of local 'western food' restaurants in Singapore. Their restaurants have recently undergone a makeover to spruce up the interior decor and menu to move with time, while keeping the traditional flavours and quality, which keep customers going back.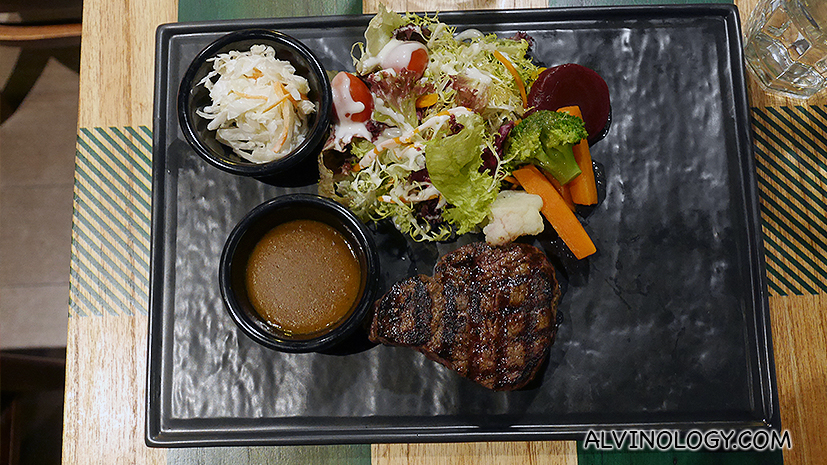 While Jack's Place is well known for their steaks, do you know that their log cakes are pretty popular too? Try ordering one for this festive season!
Another lesser known fact – the first Jack's Place restaurant was called Cola restaurant and the current third generation owners of the chain has started a Cola Cafe line to commemorate that. Doesn't the name makes you want to order more Coke to drink and enjoy with your friends?
4.
Han's
Like Jack's Place, Han's is also one of the oldest and most popular local 'western food' restaurant chains in Singapore.
With over 21 outlets islandwide, it will be easy to pop by any Han's outlet for a festive meal. They also offer catering and takeaway options if you are thinking of doing a Christmas party at your local barbecue pit or outdoor areas.
5.
Whampoa Keng Fish Head Steamboat's Rangoon outlet
Okay they are not exactly offering something specifically for the festive season, but the story of the kind-hearted lady boss at this restaurant makes it an interesting and meaningful place for Singaporeans to visit for our festive meals. After all, isn't it the season of giving and to spread joy and happiness?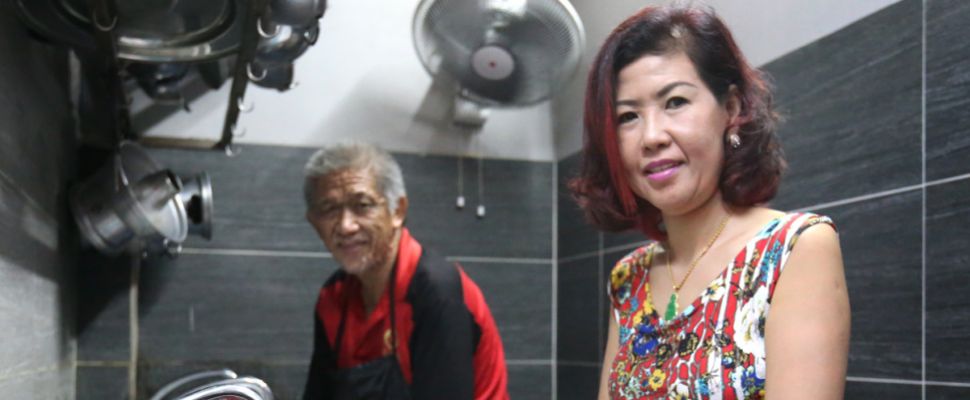 FYI, the lady boss of the restaurant, Sharon Guan, is the awesome restaurant boss who stood by the dishwasher with skin condition when a customer complain to her about his 'hygiene'. She initially declined to be named as she did not want to be seen as gaining publicity from his staff's plights. Now I know her restaurant is Whampoa Keng Fish Head Steamboat's Rangoon Road outlet, all Singaporeans please go eat there to support her and her staff!
This article is brought to you in partnership with Coca-Cola. All opinions shared by writer are his/her own.