Singapore's wireless broadband population penetration rate is at 187.8 per cent as at June 2014 and our smartphone penetration rate is at 87 per cent as at Sep 2013. They are bound to be higher by now. Our numbers confirm what we already know when we look around us when we're riding the bus and train – most Singaporean residents are obsessed with what's on the Internet.
But do we know how to keep ourselves safe from what's lurking on cyber space? Consider these seven points to find out.
1. You chance upon a public Wi-Fi hotspot while shopping at a mall. Do you a) gleefully tether your smartphone or laptop to it without hesitation or b) verify that it's a legitimate wireless connection before using it?
Cybercriminals often spy on public Wi-Fi networks and intercept data that is transferred across the link. In this way, the criminal can access your banking credentials, account passwords and other personal information that will compromise your privacy.
Your answer to the above question should hence be (b). Laptops, smartphones and tablet devices are all susceptible to wireless security risks. Some bogus links that have been set up by malicious users will have a connection name that's deliberately similar to the coffee shop, hotel or shopping mall offering free Wi-Fi. To play safe, speak to an employee at the location providing the public Wi-Fi connection and ask for the connection's name, and password.
2. You are anxiously looking for the latest episode of your favourite US television show. A website tantalisingly displays a screenshot of that episode, and asks that you part with your credit card number in return for being able to catch your programme. It promises that money will not be deducted because you can watch the episode free-of-charge as part of a one-week trial. You a) happily acquiesce with your credit card number and security number because you're convinced that you won't be charged or b) you ignore the website and find other legitimate means of watching your TV show.
Do not ever divulge your credit card number and security number to suspicious sources on the Internet! You may not be charged that one time, but the other party can save your information and deduct payments at a future date. I did actually do this once and regretted it – I didn't terminate my subscription to the service (which, by the way, was bogus) after the one-week trial and the website proceeded to charge payment for the full month. I discovered this when I received my credit card statement, and had to call my bank and change the credit card altogether. By the way, yes please be vigilant and always check your bank account statements and credit card statements for any suspicious-looking transactions.
Hence, your answer should be (b).
3. You have too many online accounts – e-mails, Flickr, blogs, Facebook, Twitter, banking, AppStore, SingPass – so a) to make things easier, you use the same password for all of them and they're related to your birthdate or telephone number or b) you come up with different passwords for each account, but save them in your browser or c) you have different passwords for each account and you type them in from scratch every time you have to log in.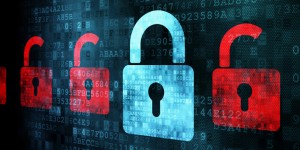 This one is obvious, isn't it? Don't use the same password for everything! And don't save your password in your laptop browser or whatever. All your personal information can be easily obtained and misused if a malicious hacker were to attack your device. Go with (c).
4. To make it easier for yourself to download stuff on iTunes with just a click, you a) fund it with your credit card or b) you use gift cards instead so there's a limit to how much can be spent.
Be careful about how you have your permissions set up with it comes to in-app purchases for mobile games. Jack Black's son famously purchased a sack of "diamonds" for $3,000, for a smartphone game that he discovered. If you have kids playing mobile games on your device, it's up to you to ensure they can't make in-app purchases by ensuring the settings are arranged accordingly. Go with (b) in case things go awry.
5. Is your smartphone vulnerable to malware attacks? A) Yes or b) no?
The answer is a), yes. Today's smartphones are powerful computers and are vulnerable to the same risks as a laptop, PC or Apple computer. Use a reputable anti-malware programme on all of your mobile devices and make sure that the anti-virus databases are regularly updated. And oh, make sure your phone's screenlock is on at all times (you want to make it hard for a cybercriminal to access your phone) and switch off your Bluetooth (to make it less susceptible to cyberattack). Lastly, don't jailbreak or root your phone in order to get free apps or services – it will strip away the phone's security.
6. You receive a friend request from a stranger on Facebook. Do you a) confirm the request because you're easy-going or b) send the person a message to check if you really know him or her?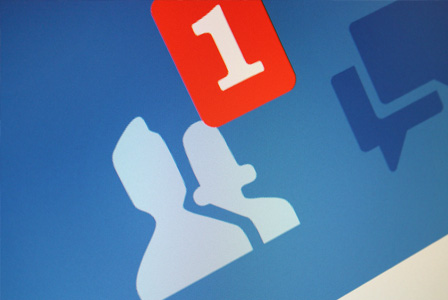 Ah, Facebook, Facebook. It's the perfect place where you let your guard down and share everything with your "friends", including naked pictures of your babies. Or is it the perfect place for cybercriminals to fish for your personal information and for paedophiles to get a kick out of seeing private pictures of your children? Make sure that all the "friends" in your list are really people you know and don't add or accept requests from people you don't know.
7. You receive an e-mail asking you to verify your username or password. It looks like it's from the bank or an online payment service. It threatens to terminate your account if you do not verify your password by clicking on the link. Do you a) immediately click on the link and fill in your password details or b) double check whether the e-mail is kosher before doing anything?
This is called a phishing scam and one of the biggest threats in cyberspace faced by the average user. Sent out by hackers, the e-mail is designed to look similar to an official one typically sent out by the organisation itself. However, there are some tell-tale signs to help one identify a phishing scam: 1) the e-mail is usually riddled with typos and grammatical errors and 2) the e-mail address it's sent from is obviously not from the organisation it claims to represent. When you click on the link provided and type in your username and website, you are actually giving it to the hackers for nothing. So before you panic, do a double-take and check whether the e-mail is genuine. The bank or a legit payment service will never ask you to reveal your password.
So many threats lurk in cyberspace. As part of a campaign called Let's Stand Together, the Ministry of Funny has come up with a video called The Wi-Fi Effect, to alert people about the dangers of mindless clicking and connecting to unsecured Wi-Fi.
So remember, being cyber-savvy doesn't equate to being cyber-safe! For myself, I am going to be more wary of "free" or "trial" online services which require my credit card details, and I'm going to extra careful when I log onto "free Wi-Fi" in public, especially overseas.
Thanks for reading up till here! Now, it's contest time.
Contest
"Singaporeans are cyber savvy, but don't know how to be cyber secure. Do you agree? Tell us why."
Participate and stand to win three awesome prizes!
First prize: Jawbone Fitness Tracker U2 (worth $199)
Second prize: ESET Smart Security 1-year for up to 5 users (worth $120)
Third prize: $100 worth of Y5Buddy Travel Wi-Fi
To submit your entry:
Like the Let's Stand Together Facebook Page
Share a response to the question posed above
This response can either be in a comment on this post or our contest call-out on Facebook
Remember to tag your response(s) with the hashtags #simicybersavvy and #LetsStandTogetherSG to qualify it as a contest entry
Contest closes Dec 8, 2015!
Check out the contest information and T&Cs here.
More about Y5Buddy:
Using Y5buddy's portable wifi device is a secure, fuss-free way to get connectivity on the go, especially during your travels. They now provide rentals for over 40 European countries in just one device. They also provide rentals for popular tourist destinations like Korea, Taiwan, Japan, Hong Kong, Australia, and more, for just SGD$9/day. For more information, check out http://y5buddy.sg/products.php or email them at [email protected]!
More about ESET Security:
ESET is a global pioneer in cybersecurity and is known for its philosophy of proactive protection against cyberthreats. ESET's technology and state-of-the-art antivirus solutions allow consumers around the world to protect their devices against cyberattacks, helping them feel safe and confident as they navigate the online world.
Source credits: usa.kapersky.com, apptrigger.com
Credit for featured image: www.ithinkbigger.com